How to pipe a two tone rose swirl using strawberry & champagne frosting
Step by step how to fill & use a two tone piping bag to pipe a rose swirl and how to create champagne & strawberry frosting.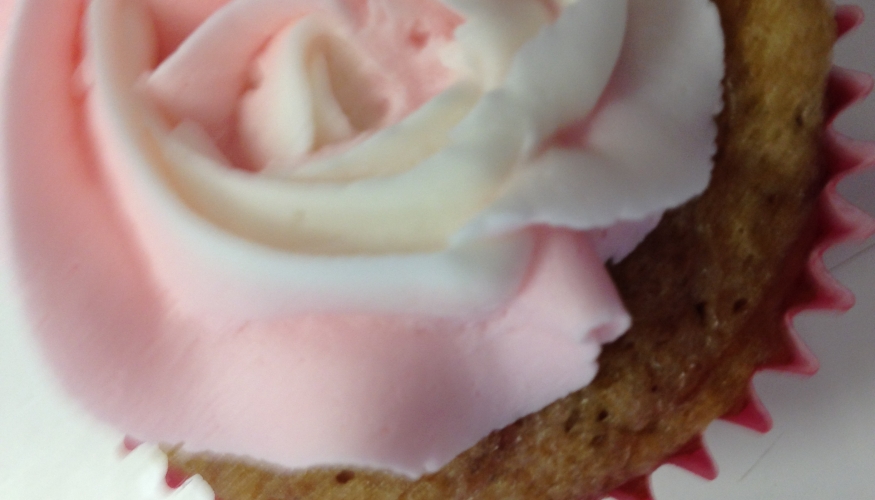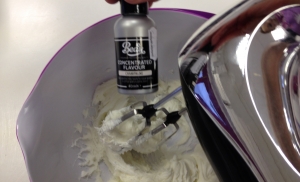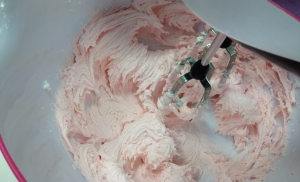 Make the frosting
Frosting is much more stable than buttercream so your swirls won't flop even in warm weather. The recipe is on our Icing Recipes Card and also on our Cupcake Bouquet card
You need:-
1 quantity vanilla frosting flavoured with a few drops of champagne flavour
1 quantity vanilla frosting coloured pink and flavoured with a few drops of strawberry flavour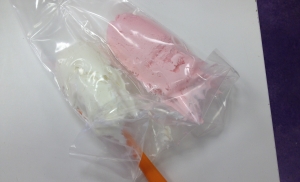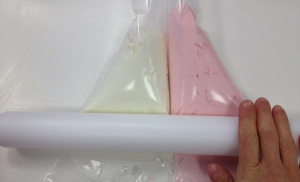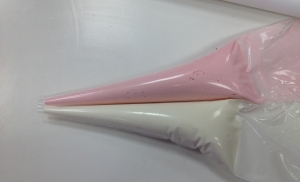 Fill your two tone bag
Use a two-tone divided piping bag with the champagne frosting in one side and the strawberry frosting in the other. To fill your bag, roll the top down and insert your spoon of frosting well into the bag. Once you have both frostings in the bag, unroll the top of the bag and use a rolling pin to roll the frosting down the bag.
Take care not to over fill your piping bag.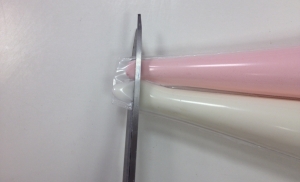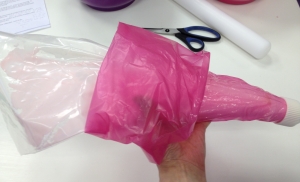 Prepare your piping bag
Prepare a standard piping bag with an adapter and a 2D piping nozzle. Snip the end off your two tone bag and insert it into your prepared standard bag.
For more information on adapters and piping see our tutorial 'Why use an adapter for piping?'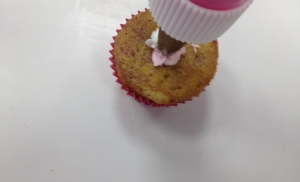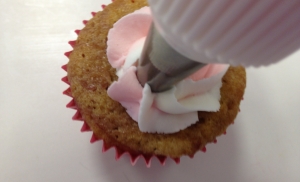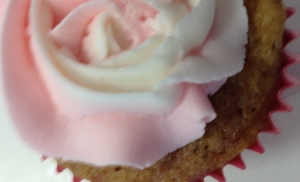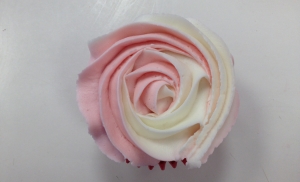 Pipe the rose swirl
To pipe a rose swirl hold the bag upright in the centre of your cupcake. Maintain an even pressure – squeeze the piping bag and move the bag in a circular movement from the inside to the outside of your cupcake.
We have lovely courses which will teach you LOTS more about cupcake piping. Have a look at Creative cupcakes, cupcake essentials and flower garden cupcakes.