Summer fruit baskets platter
Learn step by step how to create these delightful fruit baskets and platter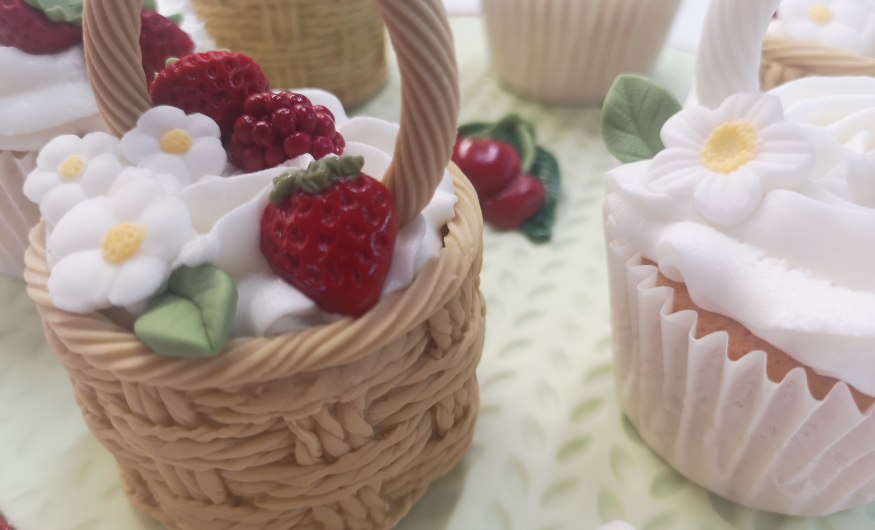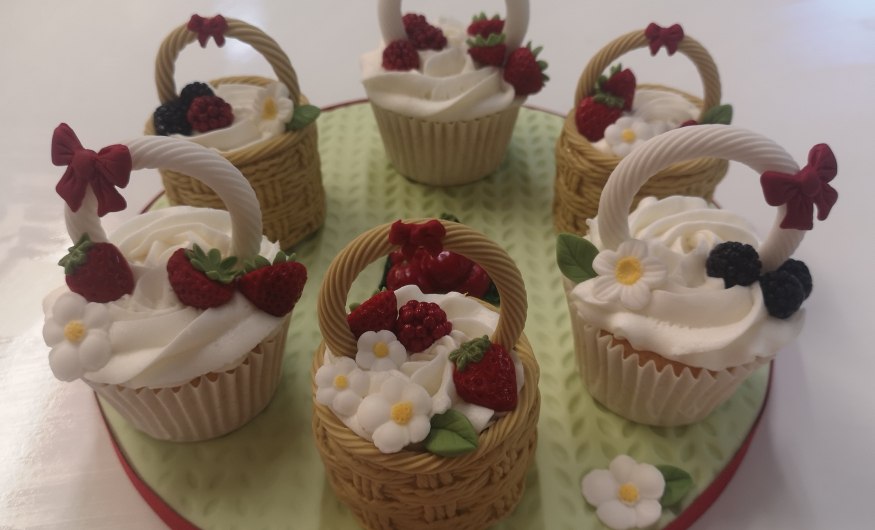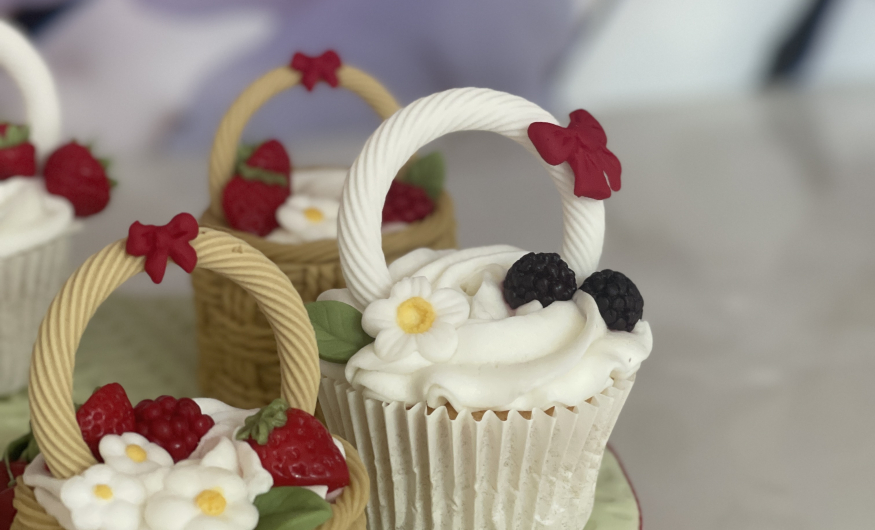 Learn step by step how to create these delightful fruit baskets and platter .
Annabelle will show you step by step
How to ice a cake board
How to use a texture mat
How to add a ribbon and how to make a multi-looped bow
How to create the entirely edible (including the handles) baskets
How to use a sugar gun
How to use moulds to create realistic strawberries, raspberries, blackberries and cherries
How to make flowers and leaves
How to use dust colours and glaze
Discussion - advanced preparation and storage
How to make a mini basket
How to pipe the swirl on the cupcakes and baskets
How to make mini moulded bows
Adding colour

As always, Annabelle will share her top tips and knowledge gained from over 25 years in the cake industry.
When you buy your demonstration, you will be sent the link to Annabelle's recording along with a list and picture of equipment used. You can then download the recording and save it to watch and re-watch as many times as you like.
Each technique is fully explained and broken down into simple steps.