Single stem rose
Learn how to create this breath-taking, realistic rose stem including thorns, leaves and dew drops.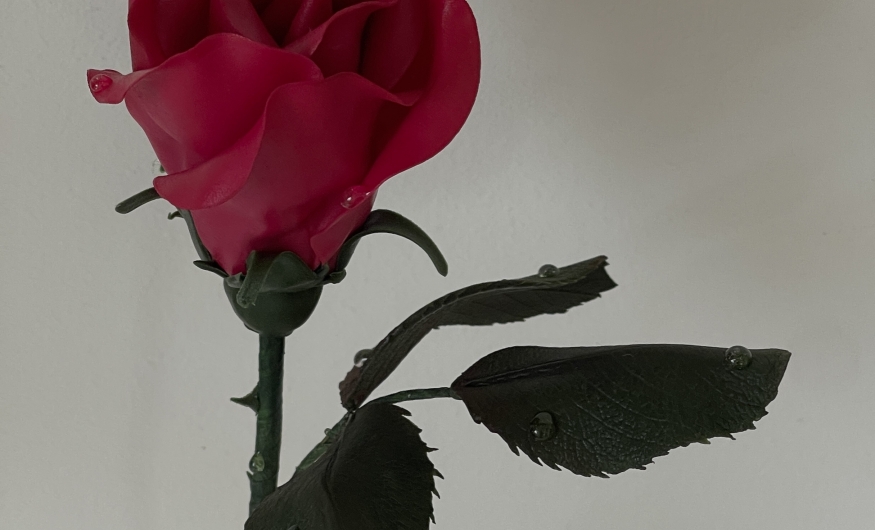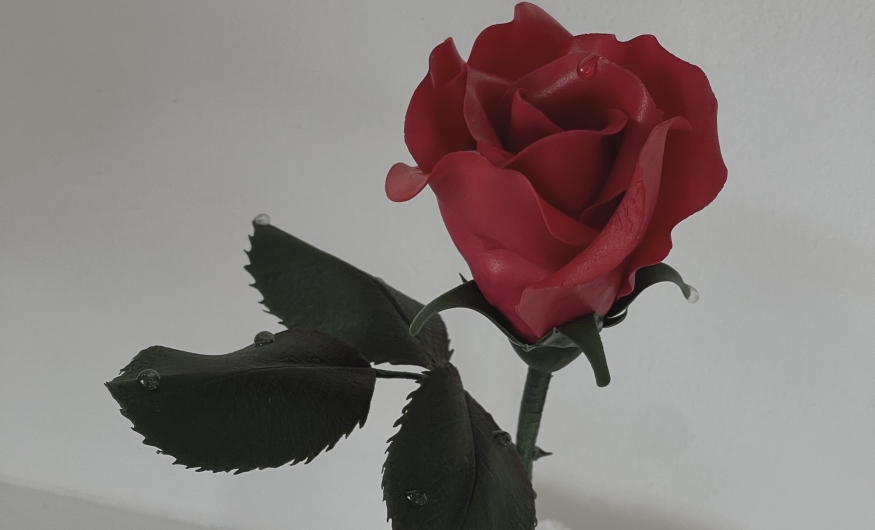 Annabelle will demonstrate how to
How to create a realistic single stem rose from individual petals.
How to make a flower centre
How to use veiners and modelling tools to best effect
How to assemble your flower together
How to make wired rose leaves
How to add realistic colour
How to use a steamer
How to make a thicker stem complete with thorns
How to add 'dew drops' to your rose
Storage
As always, Annabelle will share her top tips and knowledge gained from over 25 years in the cake industry.
Terms and conditions
The demonstration is for your personal use only, it is not to be shared. You should not share the techniques nor teach anyone else anything contained within the demonstration.
Annabelle is very generous with her knowledge, gained by over 25 years in the cake industry. Please respect this and her intellectual property rights. You are most welcome to share pictures of your cakes created with skills learned in the demonstration(s) and it would be most welcome for you give credit to where you learnt the skills.
When you buy your demonstration, you will be sent the link to Annabelle's recording along with a list and picture of equipment used. You can then download the recording and save it to watch and re-watch as many times as you like.
Each technique is fully explained and broken down into simple steps.