Strawberry & Champagne cupcakes
Step by step how to bake these delicious Strawberry & Champagne cupcakes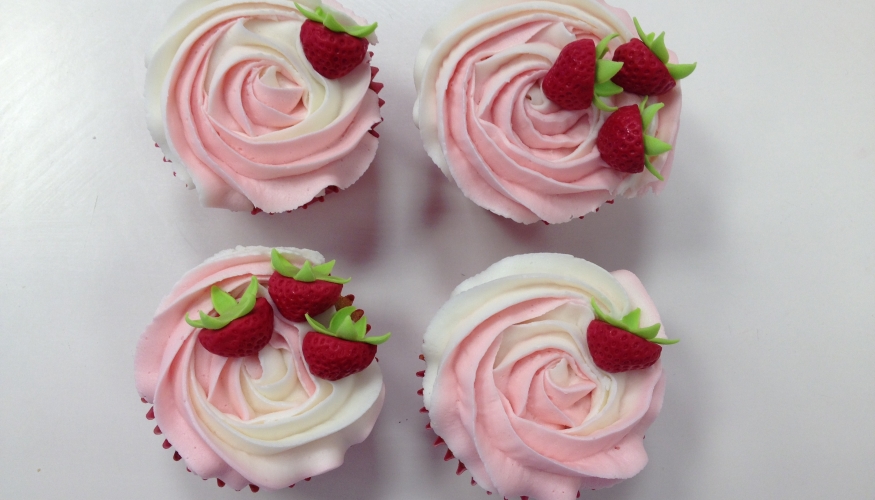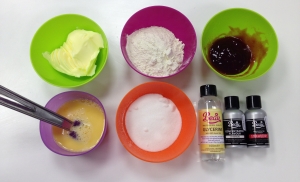 You will need
Strawberry & Champagne Cupcakes (Makes 12)
150g Cake margarine (e.g. Stork for cakes)
150g Caster sugar
150g Eggs (this will be approx. 3 medium eggs. Break the eggs into a bowl and lightly whisk – then
weigh)
150g Self-Raising flour (sifted)
Few drops champagne flavour (Beau)
1 teaspoon glycerine
2 tablespoons Strawberry Jam mixed with a few drops of strawberry flavouring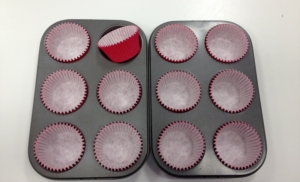 Getting ready
Pre-heat oven gas 3/ 160°C/ 140°Fan. The oven shelf should be just below the centre of the oven.
Line a muffin tin (this holds its shape and conducts the heat) with cupcake cases.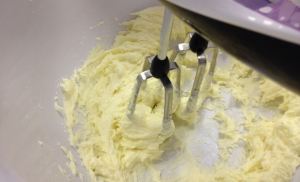 Cream the margarine, sugar and flavour
Soften the margarine together with the glycerine and champagne flavour. Add the caster sugar and cream together until combined, light and fluffy.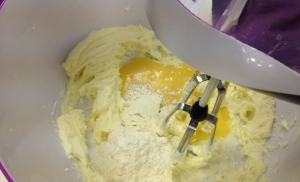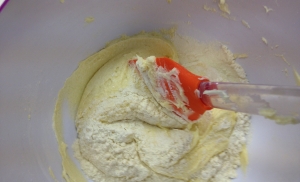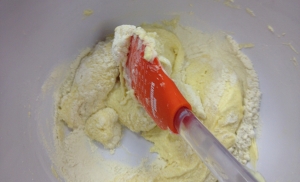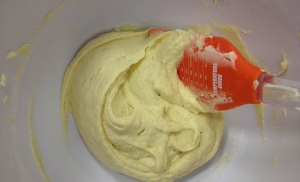 Add the egg & flour
On a low speed, cream in approx. 1/3 of the egg with a tablespoon of flour (stop as soon as combined – do not over mix), repeat twice more. Fold through the remaining flour (I use a sturdy spatula for this but a large spoon also works well).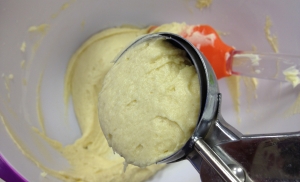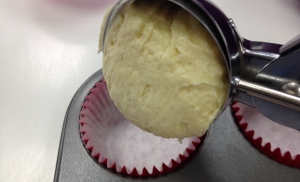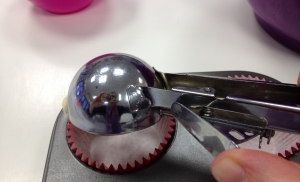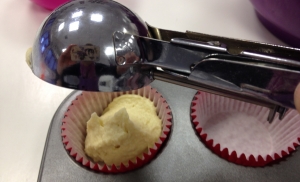 Fill the cases
Use an ice-cream scoop to divide the mixture between 12 cup cake cases until ¾ full.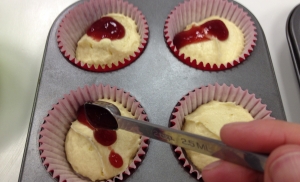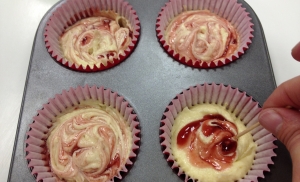 Add the strawberry swirl
Swirl the flavoured strawberry jam through the cupcakes with a cocktail stick.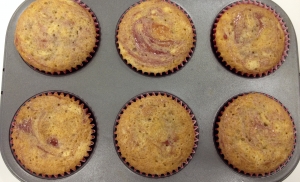 Bake
Bake for 25-30 minutes approx. until cooked. The cakes should be golden brown and when you press the middle gently with your finger, it should spring back.
To learn more about baking why not try our Baking Master Class?
other ideas
Strawberry & cream - replace the champagne with vanilla
White chocolate & lemon - replace the champagne with white chocolate flavour and replace the strawberry jam with lemon curd.
Apple & Blackberry - replace the champagne with apple flavour and replace the strawberry jam with bramble jelly & a few drops of blackberry flavour.