Baking Master Class
Learn everything that you need to know about baking at our Master Class taught by highly experienced tutors.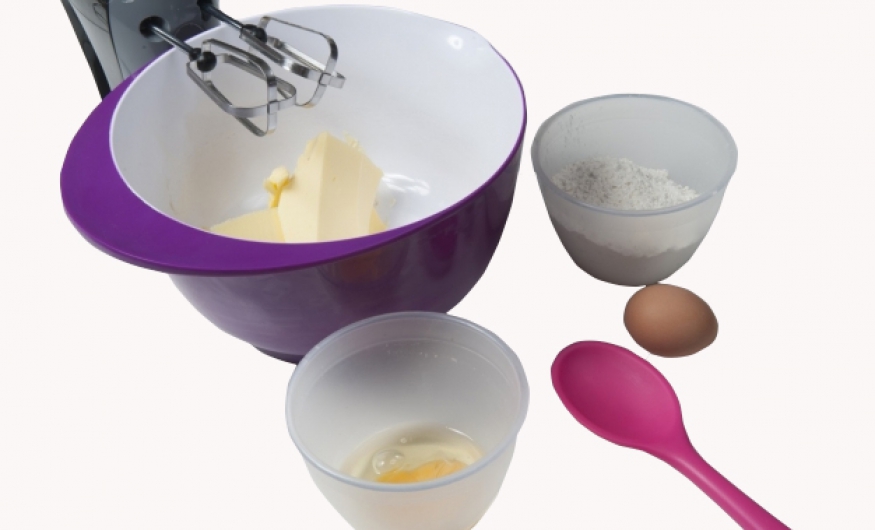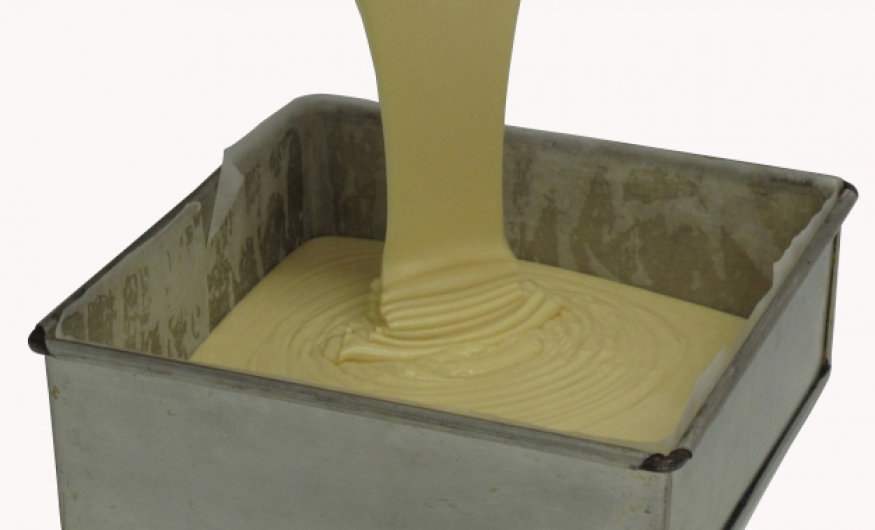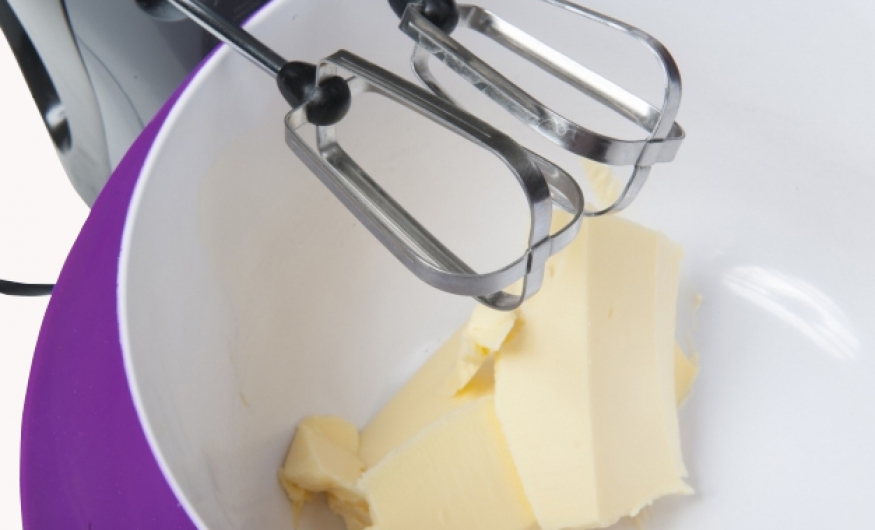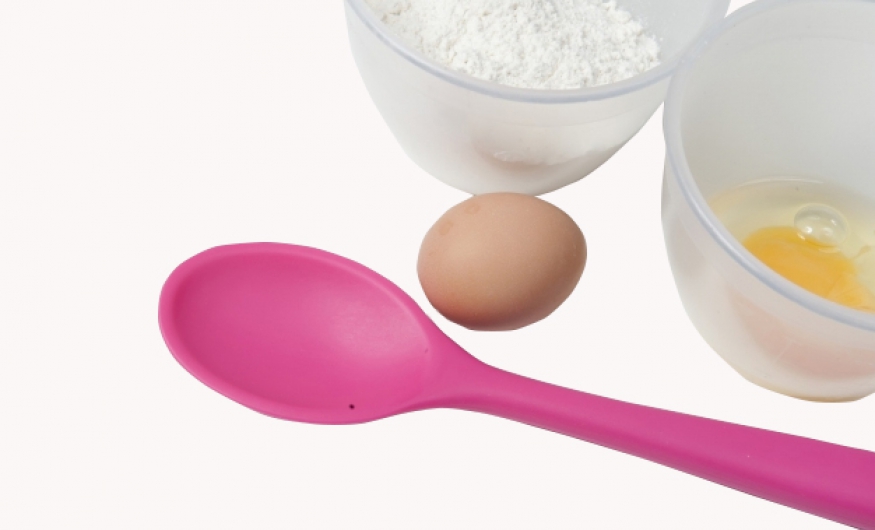 Join us for a day in the kitchen, learning the secrets to baking cakes that are a winner every time. Using the finest ingredients you will bake three of our most popular flavours for celebration and wedding cakes, using our very own tried and tested recipes. You will also make cupcakes.
You'll start by baking a rich fruit cake. Following on, you'll bake a vanilla madeira cake that is light and moist, yet firm enough to withstand icing and decorating.
While your rich chocolate cake is baking, we conclude your day with a demonstration on troubleshooting techniques explaining why things go wrong, how to avoid the pitfalls and how to rescue the mishaps.
This is a very comprehensive baking course designed by Annabelle, the founder of Confection Perfection Ltd. Annabelle is a genius in the kitchen and will share her extensive experience, top tips and secrets for success.
We provide the ingredients for the three cakes and the cupcakes; all you need are people waiting at home to help you eat the cakes.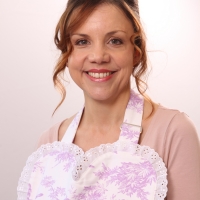 Annabelle
Annabelle
Director
Annabelle established Confection Perfection (now re-branded as Annabelle Jane Cake School) in 1996 from her kitchen table; bought her first retail premises in 2000 and is now settled in a delightful setting in Bearsted, just outside Maidstone. Annabelle has extensive cake decorating experience and is highly creative and artistic. Annabelle is an accredited tutor for the PME Diplomas in Sugar craft and also designs and delivers a wide range of other highly successful cake baking and decorating classes. Annabelle has a huge vision for our Cake School and ensures that the strong reputation we have earned continues to grow lead by her consistently high standards.
The course price includes everything you need to create your three cakes and the cupcakes as well as boxes and a cake bag to take it all home. We will provide all the ingredients, the equipment and refreshments. The fruitcake contains alcohol – if you would prefer an alcohol free version please let us know. Course attendees will also receive a full set of course notes and a 10% discount on items purchased in the cake decorating supplies shop on the day of your course.
Tutorial – the principles of successful baking
Tutorial – how to choose ingredients and the role each one plays within a recipe
How to line a cake tin (round, square, shapes and a number frame)
How to bake in a novelty tin
Oven temperatures and baking times
How to tell if a cake is correctly baked
How to bake a rich fruit cake (this includes a discussion of the techniques used and why)
How to bake a rich chocolate cake (this includes a discussion of the techniques used and why)
How to bake a Madeira cake (this includes a discussion of the techniques used and why)
How to bake perfect cupcakes (including making sure the cases do not come away)
How to make smooth butter cream
Trouble shooting – what goes wrong, how to avoid the pitfalls, how to correct mistakes
Storage and keeping times
What's the skill level?

Any level, beginners and upwards.

Are there any age restrictions?

What are the course times?

This course is a full day course with approx. 30mins for a lunch break.

What do I need to bring?

We provide everything you need. You may like to bring a sandwich or alternatively lunch may be ordered from the coffee shop next door (order when you arrive, it will be delivered at lunch time).
A must for all bakers. Excellent tutor. Most definitely coming back.
— Justine Wills, 9th February 2019
Great course, would heartily recommend to anyone beginner or other. Very informative and friendly atmosphere. Lots of information & guidance given.
— Tracey Hanks, 9th February 2019
Course is perfect for beginners & cake masters. Annabelle is amazing. Really friendly + welcoming and she knows everything about cakes! I think the course is perfect. Fun + informative. 100% coming back for more!
— Caitlin, 9th February 2019
Had an amazing time and would recommend it to anyone. Really helpful tutor, friendly and lots of good tips.
— Julie-Anne Baker, 17th November 2018
Had an absolutely lovely day with Annabelle and Chan. First class tutor - excellent & lovely with it. Learnt so much - cannot wait to bake at home.
— Linda Wills, 17th November 2018
Good fun & informative
— Diane Stock, 17th November 2018
Loved it and very informative.
— Delenda James, 17th November 2018
Very professional, friendly and just amazing. Course is excellent and learn lots of things! Tutors are all amazing! Experience is just fabulous! Fantastico!
— Chloe Willson, 12th May 2018
An absolutely fantastic day. I realise now I knew nothing about baking! Such an informative and helpful,l fun day. Can't wait to book my next course!
— Callie Pollard, 12th May 2018
Very very pleased. It is just the best.
— Jacqueline Vaughan, 12th May 2018
I have best experience in my learning process. I learnt lots. Best tutor very good explanation,
— Romina Taylor, 12th May 2018
Very informative easy going pleasant approach. Friendly knowledgeable tutor. Excellent detailed course, lots of information, learnt a lot. Thoroughly enjoyed day.
— Helen McCrann, 24th February 2018
It was awesome. I love how intimate it is because you learn more + can get the tutor's attention much better. It's friendly + you learn so much. I will be coming back!
— Georgia McGrane, 24th February 2018
A very informative & full day. Although I bake regularly I have learnt a lot & gained useful tips that will help to improve my baking. Annabelle is always helpful. Always enjoy a class here.
— Ann Thompson, 24th February 2018
Very good + helpful tutor. I learnt a lot and it was fun. Thank you!
— Saira, 24th February 2018
Friendly fun + knowledgeable tutor - great day! Learnt lots.
— Claire Parrott, 24th February 2018
Wonderful day full of great advice, techniques and science behind a food bake. Annabelle is passionate about baking and the course is entertaining in addition to covering the basics. So much crammed in one day but paced really well. Learnt a lot.
— Auriana Compston, 24th February 2018
A very valuable course. Learnt a lot and developed skills. I picked up lots of handy tips which will hopefully improve my cake baking in the future. Excellent tutor, very knowledgeable and clear instructions. Very pleased with the cakes I produced.
— Shona Burford, 15th July 2017
Fantastic course that has explained to me what I've been doing wrong & what I need to do to create perfect & tasty cakes. Very friendly & fun as well as informative. Excellent tutor.
— Emma Lovegrove, 15th July 2017
Course was intense – lots of different baking and at times a bit fast! Maybe slightly longer would be beneficial… but a perfect amount of content. Lots to gain! Amazing tutor, who encouraged us and was happy to answer any of our questions.
— , 15th July 2017
Amazing course, gives you everything you need to know about making cakes – how to avoid mishaps and helps give you the confidence to go on and do more cakes. Thank you for a fab day.
— Michelle Nielson, 15th July 2017
Today I learnt that I knew nothing about baking! I will have so much more confidence and enjoy baking more in future. Thank you.
— Julia Cleaver, 15th July 2017
Everyone is very nice and knowledgeable and classes are well planned. Annabelle clearly knows the subject very well and is able to put students at ease. My confidence as a baker has been really boosted. I am surprised by how much I learnt in such a short time.
— Julie Green, 25th April 2015
Made to feel very welcome. I learnt so much more than I expected. It has given me the confidence and the basic knowledge to go away and bake.
— Elizabeth Williams, 25th April 2015
Everyone is so welcoming. Annabelle was so knowledgeable and interesting. It was a great day and I learnt so much on this baking day.
— Sam Davis-Ashdown, 31st January 2015
Excellent tutor - wonderful day.
— Bridget Kyne, 31st January 2015
Annabelle is excellent and answers all of your questions. I would recommend the courses as they are friendly and very informative.
— Jill Griffin, 31st January 2015
Very warm welcome, made to feel comfortable. My tutor was amazing - very helpful, knowledgeable and friendly. I definitely learnt a lot - fantastic!
— Kayleigh, 25th October 2014
Completely brilliant. Took time to ensure questions were fully answered.
— Emily, 26th July 2014
I am coming back 100%. I absolutely loved my tutor, Annabelle. She is extremely knowledgeable.
— Chetna, 26th July 2014
The whole day was very informative and I felt very welcome. Thank you so much I cannot wait for my next course.
— Sarah, 1st February 2014
Fantastic course – wish I had done it months ago! Brilliant day.
— Katie, 1st February 2014
Thoroughly enjoyed course. Brilliant delivery of information and at the right pace. Thank you Annabelle and her washing up angel!
— Peter, 1st February 2014
Absolutely fabulous
— Laura, 5th August 2013
My 2nd course and wasn't disappointed – excellent day and will definitely be back for more – thank you very much. A perfect day!
— Emma Harvey, 5th August 2013
Really good. Covered lots and would like to do chocolate course next!
— Jo Green, 5th August 2013
Brilliant tutor. Timings were spot on. I am looking forward to many more courses.
— Emma Carter, 14th May 2013
I felt very welcome and was pleased I had chosen to do a course. It was such a fun day. Lovely tutor, lots of hints and tips...I can't wait
— Jenny Waters, 12th May 2013
What a fantastic way to spend my Saturday! I had a really lovely day.
— Phil Mills, 11th May 2013
I booked on line and it was easy. My tutor was brilliant. I had a super day and will be back for more.
— Alison Newsome, 11th May 2013