Coronation Victoria sponge with a surprise inside
A delicious Coronation cake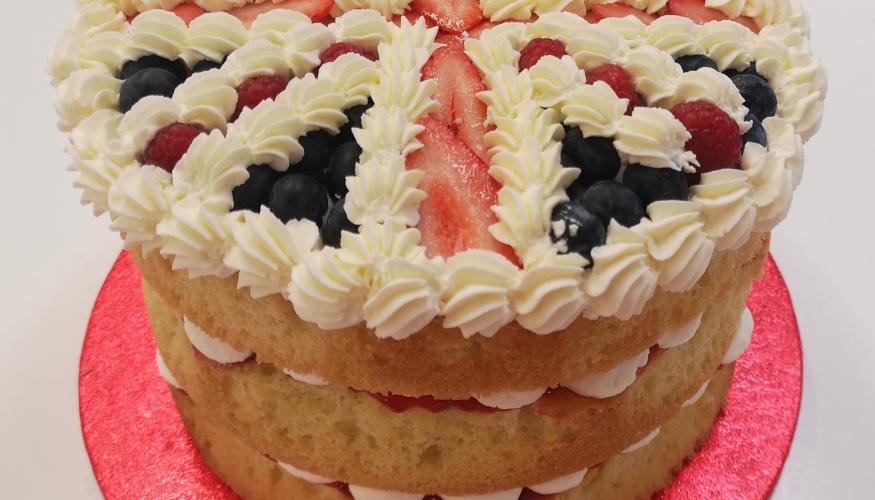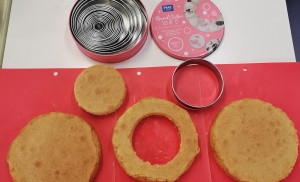 Bake a 3 layer sponge and cut the centre from the middle layer.
Refer to our tutorial - how to bake a perfect Victoria sponge
I made an 8 inch cake using 6 eggs and divided the mixture between 3 tins.
Once baked and cooled cut a 5 inch circle from one layer.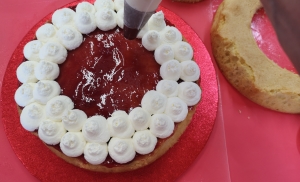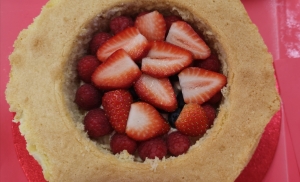 Fill your cake
Spread raspberry jam on the bottom layer.
Place a 2R nozzle in a piping bag. Fill the bag with Chantilly cream (see our Yule log recipe card)
Pipe bulbs of Chantilly cream on top of the jam.
Place the centre layer (with the circle cut out) on top. Fill with fruit - I used sliced strawberries, blueberries and raspberries.
Spread raspberry jam around the edge and pipe more chantilly cream bulbs over the jam and also fruit centre.
Place the final layer on top.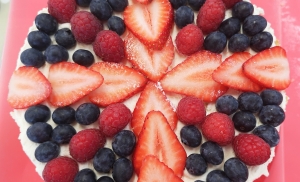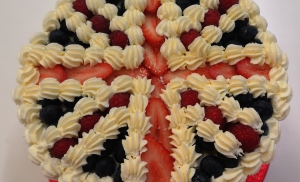 Decorate the top
Spread a layer of Chantilly cream on the top of your cake.
Arrange the thinly sliced strawberries first, then the raspberries and finally the blueberries to create a Union Jack design.
If liked, pipe more Chantilly cream using a number 22 nozzle.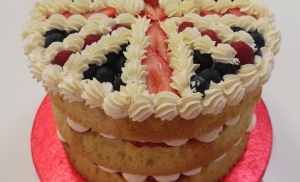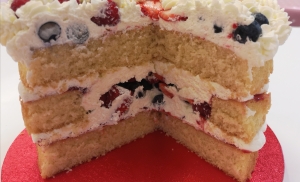 Enjoy!
Store your cake in the 'fridge for up to 3 days.
Bring to room temperature 30 - 40 minutes before serving.