Vegan (egg free and dairy free) Sponge Cake
A vegan sponge that tastes delicious and that could be iced with sugar paste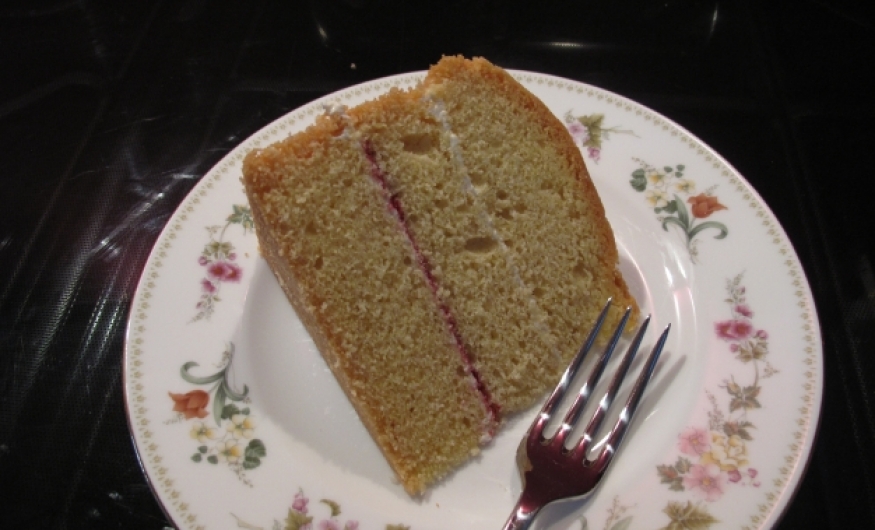 It was a real challenge to develop a vegan sponge that tastes delicious and that could be iced with sugar paste but we did it and you can too! Included in this recipe is advice on how to prepare your kitchen for baking for severe allergic reactions, recipes for chocolate fudge topping and mint filling and how to bake this alternative recipe to get the best results, from storage to tins, to sizing.
This recipe has been extensively tested in our kitchens and used for many celebration and wedding cake orders.
This recipe is softer than a traditional cake and is best baked in sandwich tins. It is scaled from a 5 inch (12cm) tin up to a 10 inch (25cm) tin. We do not recommend baking a vegan cake larger than this as the cake is not strong enough.
- See more at: http://confectionperfection.co.uk/eshop/product/vegan-egg-free-and-dairy-free-sponge-cake#sthash.HcXHhowK.dpuf
My mum said the vegan sponge I made was even better than my usual madeira! (Both from CP recipe cards)
— Ashleigh, 12th January 2018
I've used your recipe cards to make my bakes as they are the only ones I trust and have true confidence in! I recently purchased the vegan cake sponge card. The sponge has come out well and I'm pleased with it but I need your advice regarding the buttercream… Annabelle: 'I am finding block Stork margarine (the one that looks like a pack of butter) works best. The block stork is dairy free (but always double check in case they have changed ingredients). The stork in a tub isn't dairy free. Cut it into small cubes and leave to come to room temperature. Soften it very well by beating either with a hand-mixer or free-standing machine. Add vanilla or other flavours and beat again. Then add the water/ fondant icing powder. I find by softening the fat first, it needs less mixing with the fondant icing powder so all blends nicely giving a beautiful smooth 'buttercream' and adding a bit of water with the icing powder makes the buttercream smoother too. Block stork also works in the cake - just make sure it is at room temperature and you soften it first.
— Julie G. / Cake School, 6th August 2018
"Daisy Molly & Me" provided an amazing vegan cake for a friends wedding. It was the most delicious cake!!! My daughter who is dairy intolerant was over the moon that she could have some & she even got an extra few pieces to take home with her. The cake was stunning, well done, it's not easy to get vegan cakes right & light & moist but yours was amazing 5*. [Daisy Molly & Me, using Cake School Vegan Sponge Cake recipe card - customer feedback]
— Sue, 20th August 2018
I just wanted to say thank you so much for the vegan sponge recipe. It produced an amazing cake and none of my guests even guessed it was dairy and egg free! And my little boy got to enjoy his first birthday cake despite his recent allergy diagnosis. Thank you so much, yours are the only recipes I trust!
— Louise, 1st November 2022