Simnel cake recipe card
This light fruit cake is infused with fruits, it has a layer of marzipan through the centre and one on top.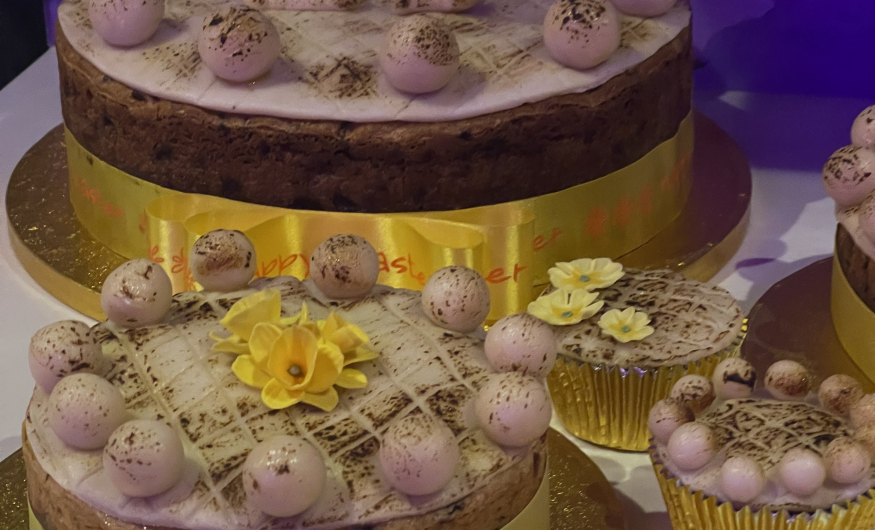 Delicious all year round, this light fruit cake is traditionally associated with Lent and Easter. Infused with fruits, it has a layer of marzipan through the centre, one on top and may be decorated with 11 balls of marzipan to represent the faithful apostles
Scaled for different sized tins from a 5 inch (12cm) to a 10 inch (25cm) with baking times and clear step by step instructions, including how to line the cake tin
There are instructions on how to use the recipe to make Simnel cake cupcakes and also a traybake.
Full instructions are given on how to create a gluten-free option and a dairy-free option too.
Storage instructions and keeping times are included.
I made the traybake version of Annabelle's new Simnel Cake recipe card and took them to church for Easter Day, then the leftovers were polished off at choir on Wednesday. I got no end of compliments including "Best Simnel cake I've ever tasted". It's a winner!
— Deborah, 14th April 2023
Didn't think this would be for me, but whilst attending a course at cake school I got to have a taste..wow..outstanding this is now one of my favourite cakes..I was lucky to have another 2 tastes during that day and left cake school with a recipe card I never knew I needed.
— Lisa, 15th April 2023