Rich Fruit Cake
This recipe will make you insanely popular with true cake connoisseurs. Includes additional variations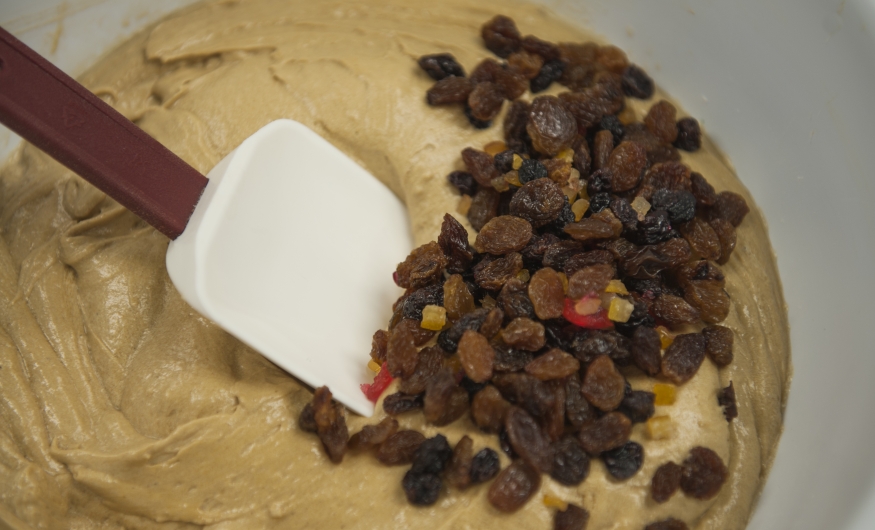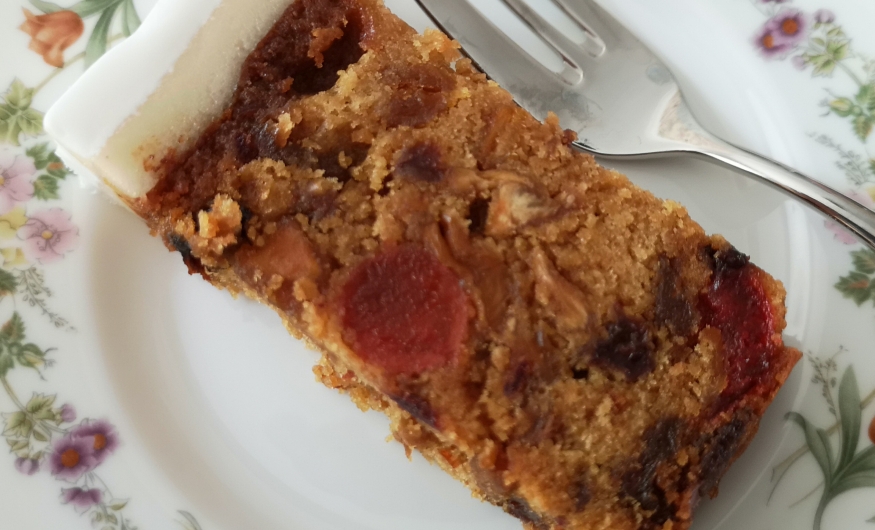 This is a truly outstanding recipe. We receive so many compliments about this one, from venues telling us how beautifully it cuts to customers who cannot believe that they had so many asking for second helpings. This recipe will make you insanely popular with true cake connoisseurs.
We have even included our secret ingredient and top tips for keeping your fruit cakes moist.
New - this card now includes variations for a tropical fruit cake and a festive fruit cake with cranberries
Scaled for different sized tins from a 4 inch (10cm) to a 15 inch (38cm) (new larger sizes) with baking times and clear step by step instructions from lining the tin to putting it in the oven.
Now includes even more top tips.
My fiancée loves it, I have to make it twice a year. If you feed it well it's beautifully moist.
— Elley, 1st February 2018
Brilliant recipe and easy to follow. Always bakes well and tastes wonderful.
— Tracey K., 1st February 2018
Clear instructions are great. I used this recipe card for all my Christmas cakes last year. Wipe clean is very useful too.
— Julie W., 1st February 2018
By following this recipe you will be able to produce a wonderful, moist fruit cake that lasts a long time and tastes divine.
— Sue Vallender, 1st February 2018
A very versatile, moist fruit cake. Keeps really well, can be frozen.
— Jacki Smith, 1st February 2018
I had never made a fruit cake until I tried this one. Brilliant recipe and converted me to making Christmas cakes.
— Tracey, 1st February 2018
This is my go to fruit cake card for my Christmas cakes & always comes out smelling divine
— Sally Price, 1st February 2018
Perfect for Christmas and weddings, even my children love this cake.
— Fiona Dalzell, 1st February 2018
My personal favourite – I've made it for weddings, Christmas, anniversaries – every occasion – there is never any left.
— Julia, 1st February 2018
I having been using your Madeira & Rich fruit cake cards for many many years & have never had a fail, they truly are amazing, so simple to follow & wonderful cakes at the end of it, cannot wait to try my four new recipes & have no worries that these will be as much a pleasure to use as before.
— Anita Ayling, 12th February 2018
Used this recipe for my Christmas Cake this year (2017). Followed it to the letter and my cake turned out perfectly. Lots of compliments on Christmas Day.
— , 2nd February 2018
Perfect richly fruited cake. Keeps forever, if it lasts that long.
— Stacey Williams, 2nd February 2018
This is my 'go to' recipe for every fruit cake I've made. Everyone seems to love it - even my four-year-old granddaughter!
— Jill Griffin, 2nd February 2018
Great cake. Instructions good & tips.
— , 2nd February 2018
I made your tropical fruit cake this Christmas omg it was the best cake ever. Everybody thought it was amazing and I have 10 to make next Christmas So thank you x
— Louise, 17th January 2019
Made fruit cake last year for first time & went down a treat. Everybody loved it and will be using it again this year. Cards are so easy to follow.
— Karen MacLeod, 25th September 2019
Tropical variation: Scrummy. Don't normally like fruit cakes but this recipe is delicious.
— Gisela Bradshaw, 25th September 2019
This was by far the tastiest fruit cake I have ever made!! It went down a treat.. so lovely and moist! :)
— Laura, 25th September 2019
CHRISTMAS ALL YEAR ROUND! I use this and only this fruit cake recipe, it is absolutely delicious and stays moist for ages! I've used this recipe for every Christmas cake (and I make a LOT!) for the last 6 years. The tips on the back of the card are so helpful as are the alternative options to an alcohol soaking mixture (which are just as delicious!).
— Marie Roostand, 11th February 2022
This rich fruit cake is an absolute game changer. Loved by everyone that has tasted it and people especially love the festive version at Christmas. I would never buy a shop brought fruit cake again.
— Hayle M, 10th February 2022
I have always used the same recipe for my Christmas cakes but this year I thought I would use Annabelle's and it was perfect. My cakes were a great hit with the family and my children want me to use this recipe all the time. No better endorsement than that.
— Sheila, 11th February 2022
I used this recipe to make cupcakes the 5in quantity made 11 cupcakes they are delicious with some marzipan and fondant icing on top the step by step instructions are easy to follow also great tips.
— Wendy, 9th February 2022
My saving grace Christmas 2021. My task was 7 Christmas cakes of various sizes and likes and dislikes. This card lays out the ingredients for both round and square tins and sizes ranging from 5ins to 15ins. So easy to follow with tips on maturing the cake if you've left it a little late, storage and even some variations to the traditional cake. This will be my go to card every christmas. What a find.
— Lisa Hance, 5th February 2022
I think this is a traditional cake for a wedding cake and Christmas cake. It tells you the different ingredients for different size cake tins both square and round. A variation for making tropical rich fruit cake which is so very nice. There is also one for rich fruit cake with cranberries. Lots of different tips as well.
— Penny, 8th February 2022
Beautifully moist cake, full of flavour which only gets better with maturity - perfect for a more traditional wedding or Christmas cake. I thought I didn't like fruit cake until I tasted this!
— Dianne, 27th May 2023