Rich Chocolate Cake
A rich, very moist, utterly delicious cake with an intense chocolate flavour.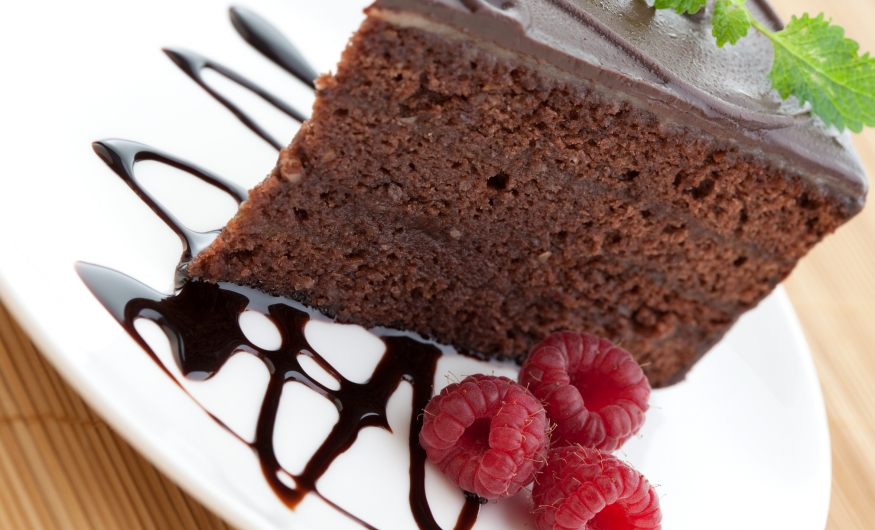 A rich, very moist, utterly delicious cake with an intense chocolate flavour. Ideal if you wish to serve your cake as a dessert (just add raspberry coulis and cream) but equally suited to covering with sugar paste as it holds its shape and takes the weight of the icing.
We have included a guide to sugar paste quantities for all sizes of cake as well as delicious recipes for chocolate buttercream, real ganache, chocolate mousse and orange buttercream.
As a bonus we have included step by step instructions to make chocolate marzipan, useful if you want to create a smooth poured ganache finish.
Scaled for different sized tins from a 4 inch (10cm) to a 13 inch (33cm) with cooking times and clear step by step instructions from lining the tin to putting it in the oven.
My husband's favourite, if he asks for a cake it just has to be the rich chocolate! It is too good though as it doesn't last in our house longer than 48hours!
— Fiona Dalzell, 1st February 2018
The most luxurious chocolate cake ever. Great as cupcakes as well.
— Louise Twort, 1st February 2018
I have always been scared of Rich Chocolate Cakes, but with this Recipe card in your collection there is no need to worry. Easy step by step guides to follow and this cake never disappoints.
— Michelle Neilson, 1st February 2018
This recipe card ensures a wonderful, rich chocolate cake with satisfies all chocoholics.
— Sue Vallender, 1st February 2018
I have used this recipe card so many times as the basis for birthday cakes. It is a firm favourite with all my grandchildren.
— Margaret Sidwell, 1st February 2018
I personally do not eat chocolate cake. However I write this review on behalf of all the people I have made it for. They absolutely love it and say they have never eaten such a light and moist cake.
— Hayley Morgan, 2nd February 2018
Soft, succulent, moist taste sensation. Absolutely gorgeous!
— Chloe Willson, 1st May 2018
An absolutely delicious recipe,. I hadn't made one for a while bu did again and everyone loved it. What an indulgent treat!
— Jo Newstead, 26th September 2019
Love it. Very rich and when you eat it you're really spoiling yourself. A real treat.
— Isabel Kelley, 26th September 2019
Moist + Brownie like. Best served to adults + kids. For larger cakes the metal flower nail works amazing.
— Jennie de Hoedt, 26th September 2019
I bought the rich chocolate cake recipe card for a seventieth birthday, and can honestly say that this is the most moist and delicious chocolate cake I've ever had & I love chocolate cake. The is a must have recipe card!
— Zelda Heath, 6th March 2018