Gluten free Madeira cake
A gluten free sponge cake that is moist and doesn't fall apart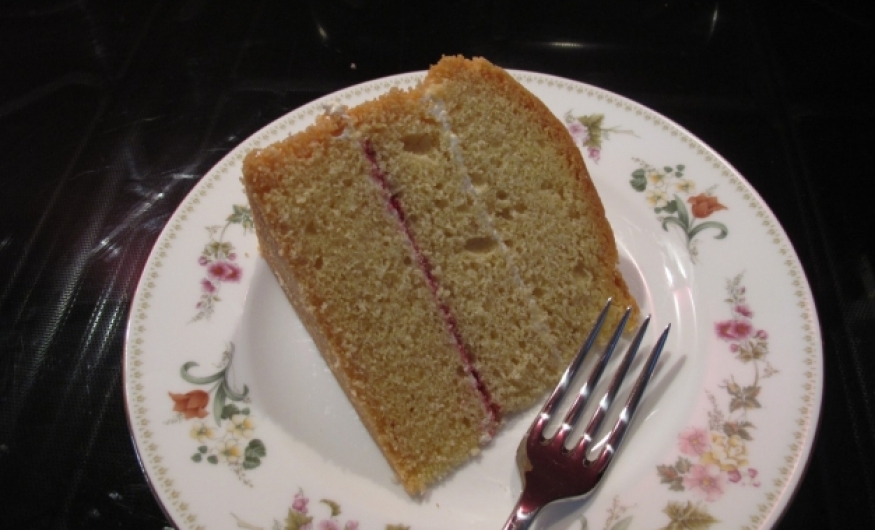 A gluten free sponge cake that is moist and doesn't fall apart. Impossible?
A challenge certainly, but after many hours of testing and baking we have created just that. Included is a recipe for fluffy buttercream and a guide sugar paste quantities and getting a professional sugar paste finish.
Scaled for different sized tins from a 4 inch (10cm) to a 13 inch (33cm) with cooking times. Clear step by step instructions from lining the tin to putting it in the oven.
- See more at: http://confectionperfection.co.uk/eshop/product/gluten-free-madeira-cake#sthash.4y7UlhX8.dpuf
Perfect recipe for gluten fee cake, the best gluten free cake I have ever tasted,
— Jacki Smith, 1st February 2018
I made this cake using the recipe card with much trepidation as I had not used gluten-free flour before & it came out beautifully and tasted divine.
— Sue Vallender, 1st February 2018
This is my most-used recipe card, even for people who are not following a gluten-free diet. I've never had a failure and people always comment how lovely it tastes. Plenty strong enough to stack and ice with fondant.
— Margaret H., 1st February 2018
You would never know it was gluten free. Absolutely delicious.
— Tracey, 1st February 2018
Great taste, perfect texture, pure delight.
— Jacki Smith, 1st May 2018
Unbelievable – you would never know. Scrumptious.
— Jacke Frost, 1st May 2018
Are there any plans to bring out a recipe card for variations to the gluten free Madeira? Cake School: 'Most of the recipes on the Flavour Variations card can be used with the gluten free Madeira recipe. The almond, cherry, coffee & walnut, vanilla & choc chip, stem ginger and orange & choc chip would all be fine. Cranberry & orange – just check the pack of cranberries, most are fine but some have traces of gluten. Coconut – check the coconut milk powder. Light fruit – check the mincemeat. Oreo – choose a different gluten free biscuit but the principles are the same'.
— Karen / Annabelle, 25th May 2018
Amazing gluten free madeira cake recipe card. My hubby is gluten free so make it all the time and he loves it so that's perfect for me.
— Sharon Hodsdon, 5th February 2022
This made making a tricky cake I had never made before so easy!
— Dawn, 6th February 2022
This card gives you the ingredients for each tin size whether it be round or square. It tells you how to cover a Madeira cake with sugar paste and buttercream and course, so helpful the different quantities you need to cover with sugar paste.
— Penny, 11th February 2022