Crystallised flowers & sweet treats recipe card
A selection of pretty and yummy treats ideal for enhancing cakes, cupcakes, cookies and topping homemade chocolates or desserts.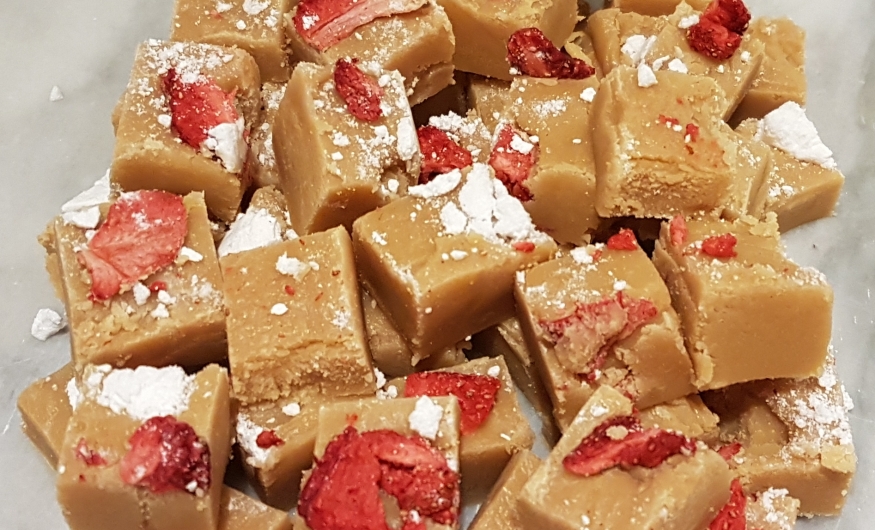 Edible flowers, crystallised flowers, frosted leaves, candied orange slices, coconut ice, meringue kisses, vanilla fudge, clotted cream fudge, lemon meringue fudge, festive fudge, eton's mess fudge, pina colada fudge, strawberry & vanilla fudge, marshmallows and honeycomb - all of these delightful treats on just one card. Clear step by step instructions, pretty pictures and knowing that Annabelle has developed, tried and extensively tested each recipe will give you the confidence to produce these to give as gifts, enjoy at home and to top cake creations.
Love this card, so incredibly helpful with so many things. The honeycombe is gorgeous - amongst many other delicious treats!
— Debbie Chamberlain, 25th September 2019
You can't go wrong with this recipe card. There are so many different types of sweets on it and how to decorate them. I used this a lot in lockdown, making some of each to share around and I was even asked if I could make some more.
— Penny, 8th February 2022