Chocolate treats & caramels
A wonderful collection of chocolate treats & caramels with clear step by step instructions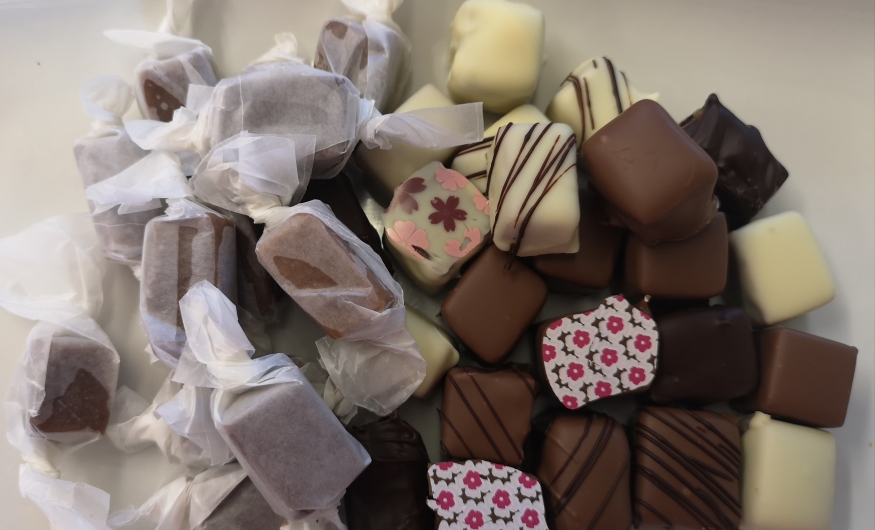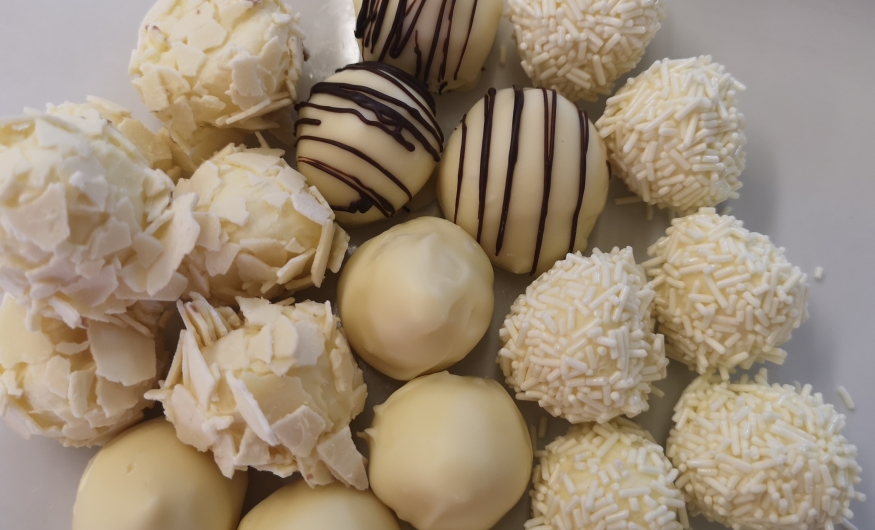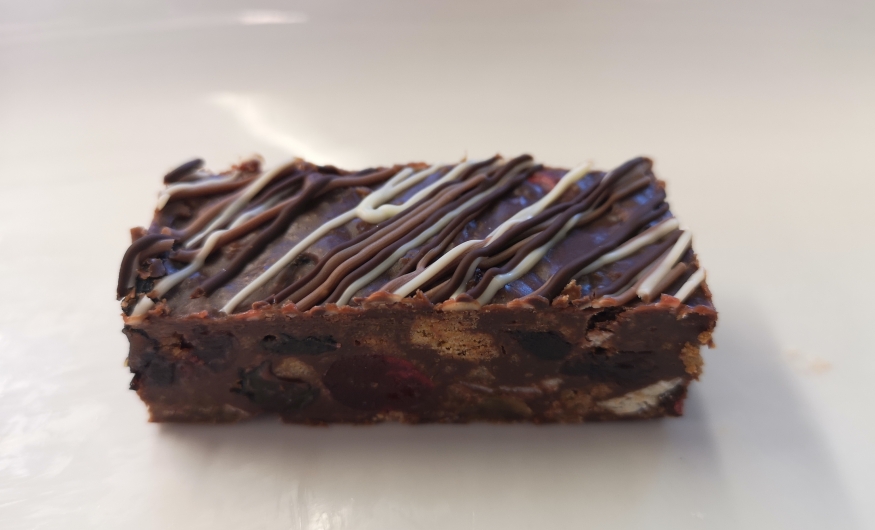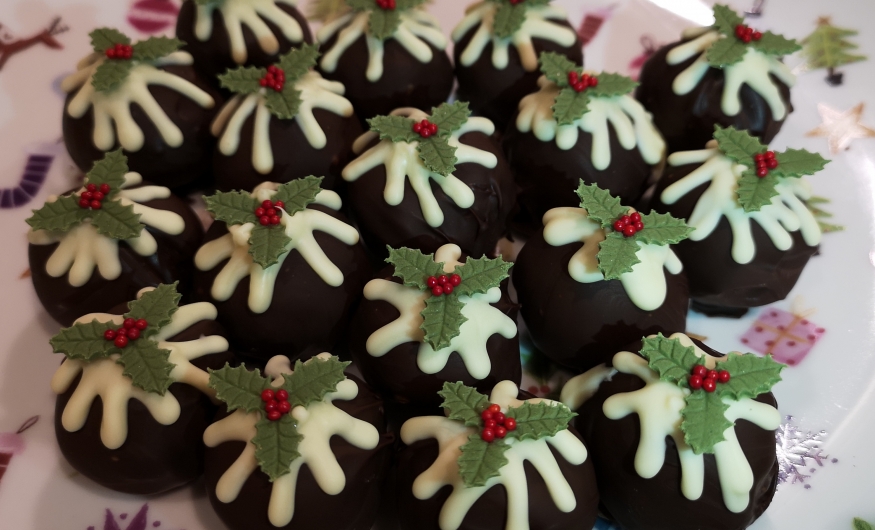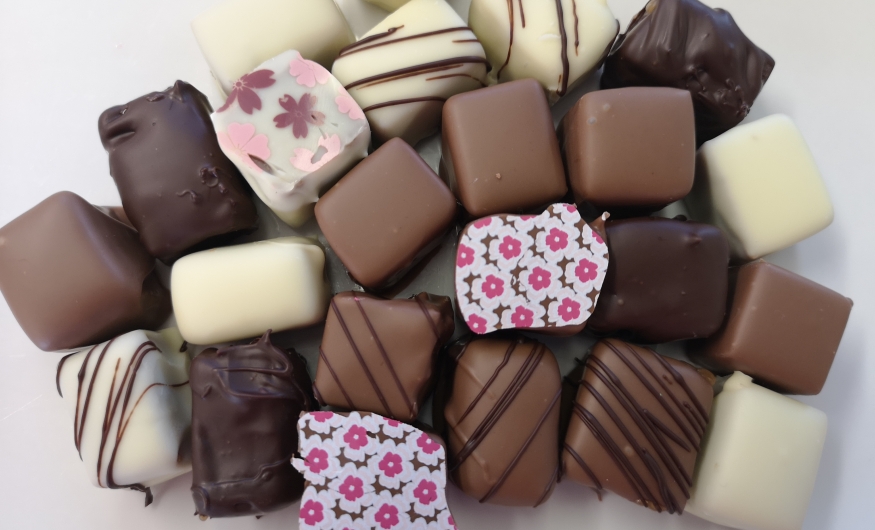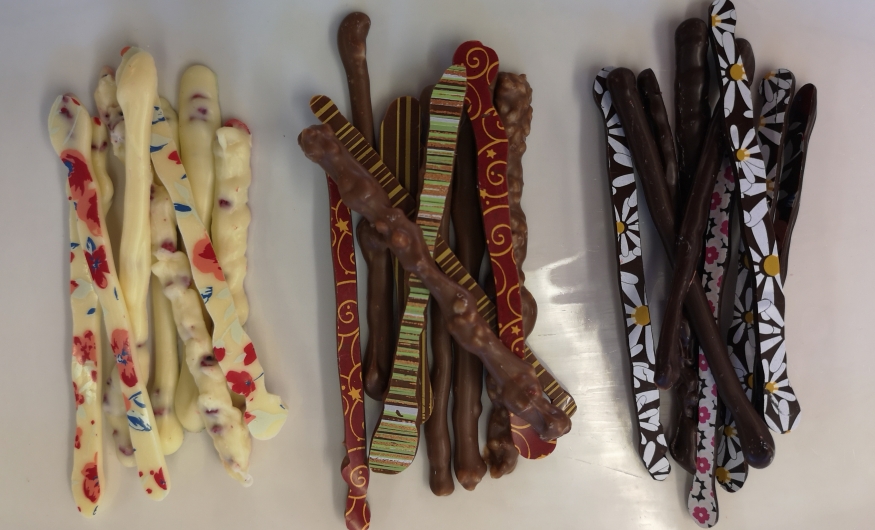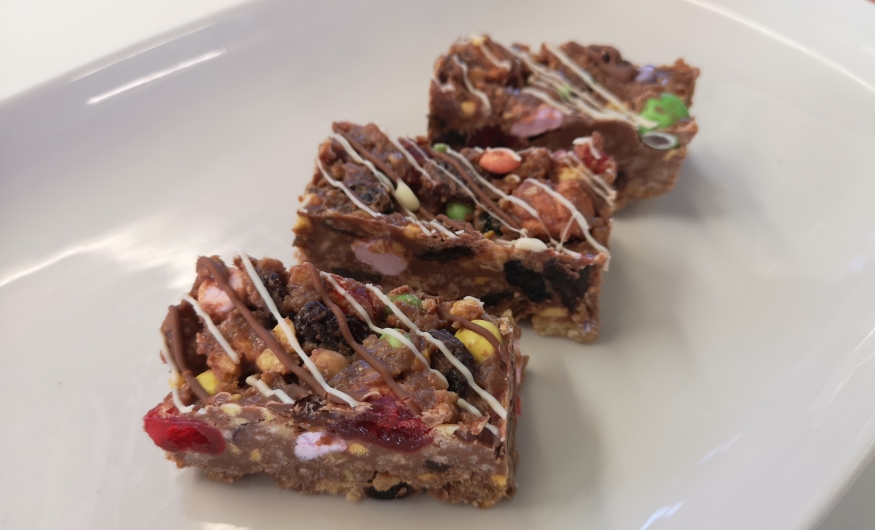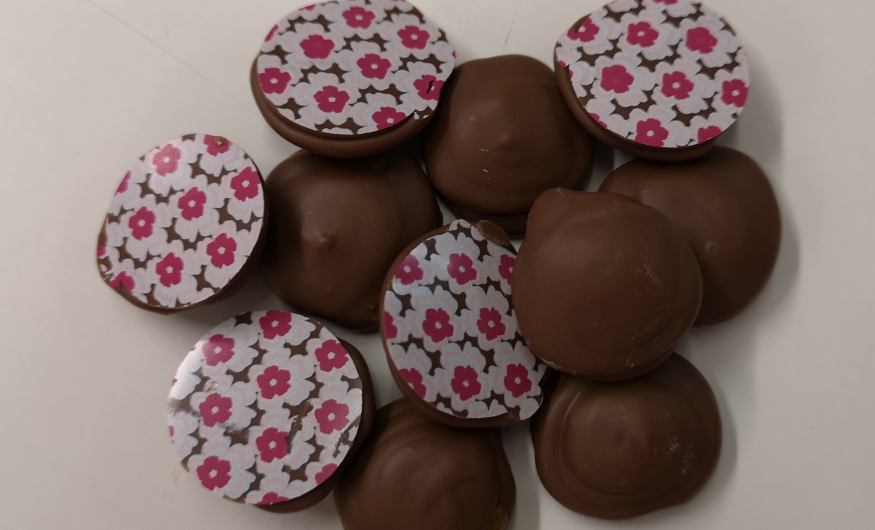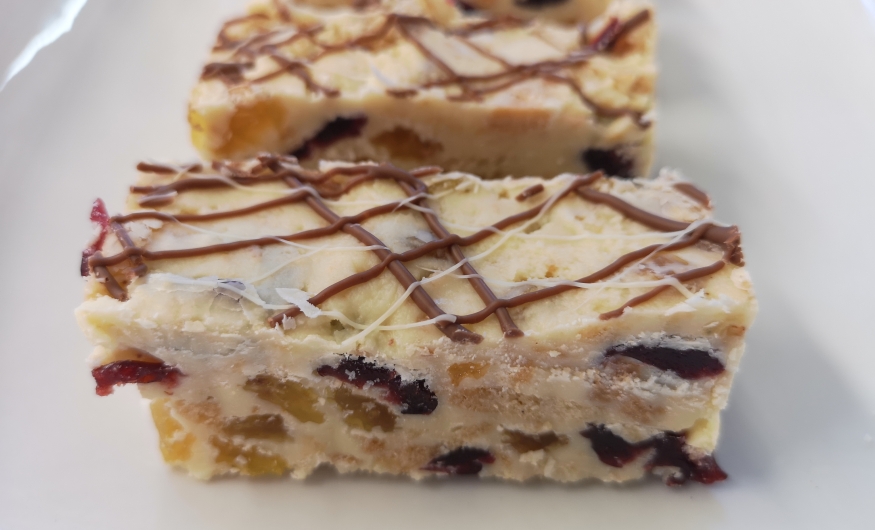 A very yummy collection of recipes!
Chocolate Fridge cake is a delicious treat, like an 'up market' rocky road. Cut into bars it is perfect for lunch boxes, afternoon tea or a yummy snack. Cut into small squares (or even dipped in chocolate) it can be used as a topping for drip cakes, indulgent cupcakes or gift wrapped in cellophane bags. This card includes the perfect chocolate fridge cake with variations to make a milk and white version, a tropical fridge cake and a children's fridge cake.
There is a recipe for white chocolate truffles with tips on flavouring,
Baileys truffles,
crunchy chocolate sticks (like home made matchmakers),
a host of caramel recipes (7!) - vanilla, coffee, chocolate, banana, mint, rum & raisin and treacle,
salted caramel filling (for chocolates),
caramel chocolate buttons
chocolate Christmas pudding truffles.
There is information on storage and keeping times.
For instructions on how to temper chocolate, how to use transfer sheets and choosing chocolate – refer to the Chocolate recipe card
The milk chocolate fridge cake one is amazing. Everyone I've made it for loves it.
— Lyn Oakley, 25th September 2019
I love this card the kids love making the chocolate fridge cake and the chocolates make lovely birthday and xmas presents
— Sharon Hodsdon, 5th February 2022
Not only have you got the recipe for each different treat and caramel you have ideas on how to decorate the. There are also recipes for truffles, caramel sticks, different ideas for flavours on caramels and a fun idea for chocolate Christmas pudding truffles.
— Penny, 8th February 2022