Carrot Cake
Light, moist, delicious and firm enough for sugarpaste (fondant) icing, this carrot cake turns out perfectly every time.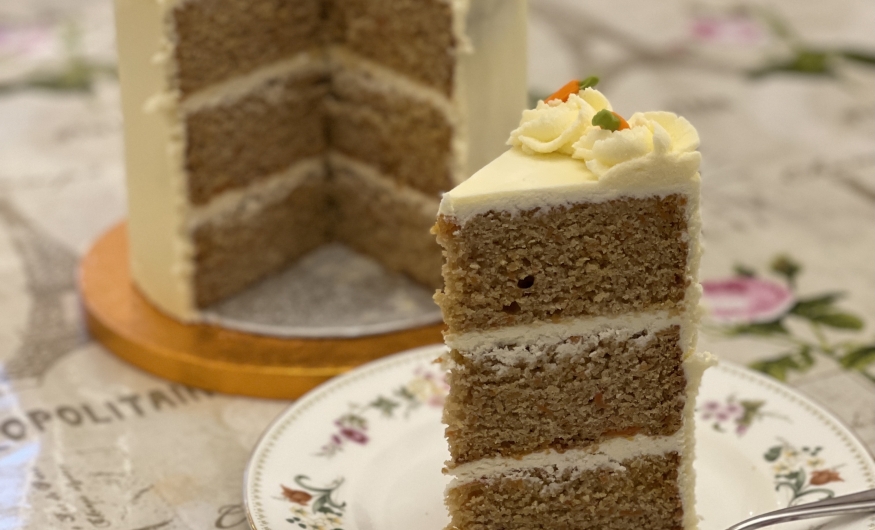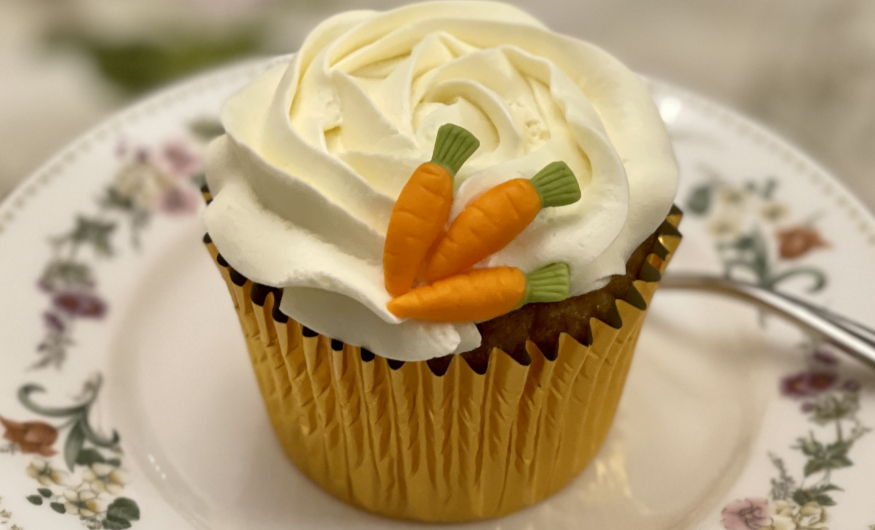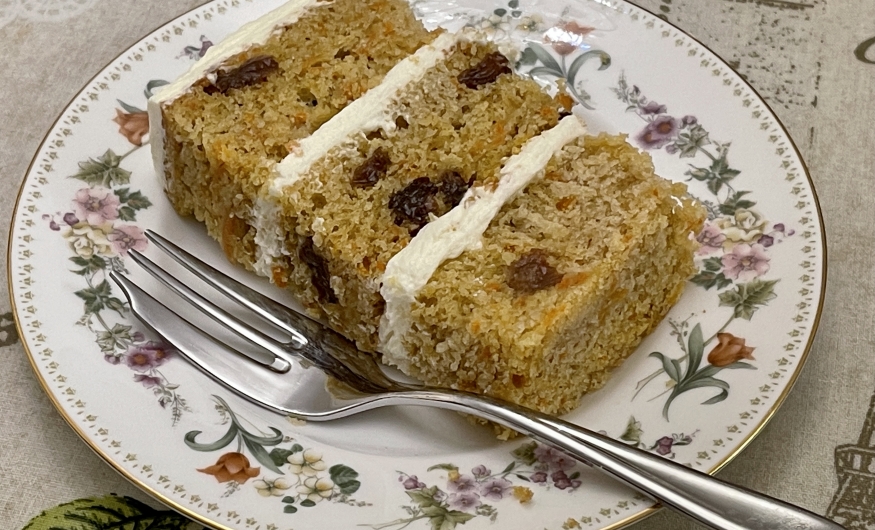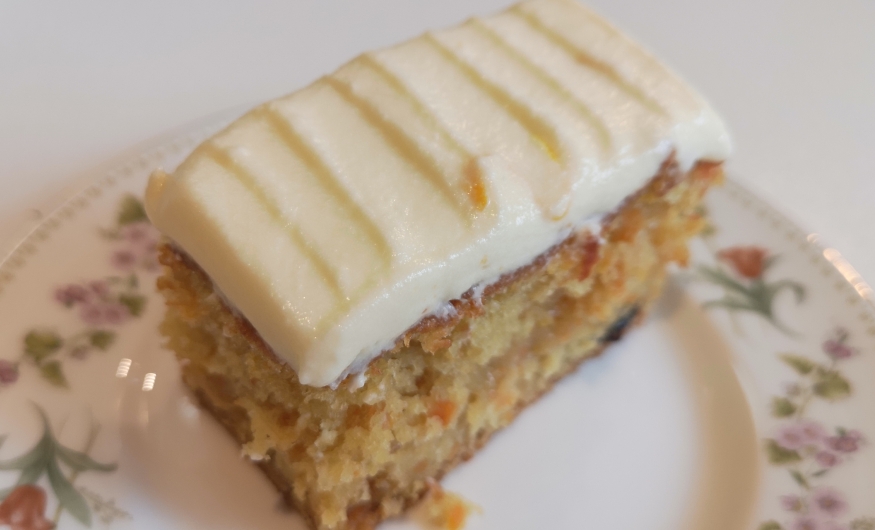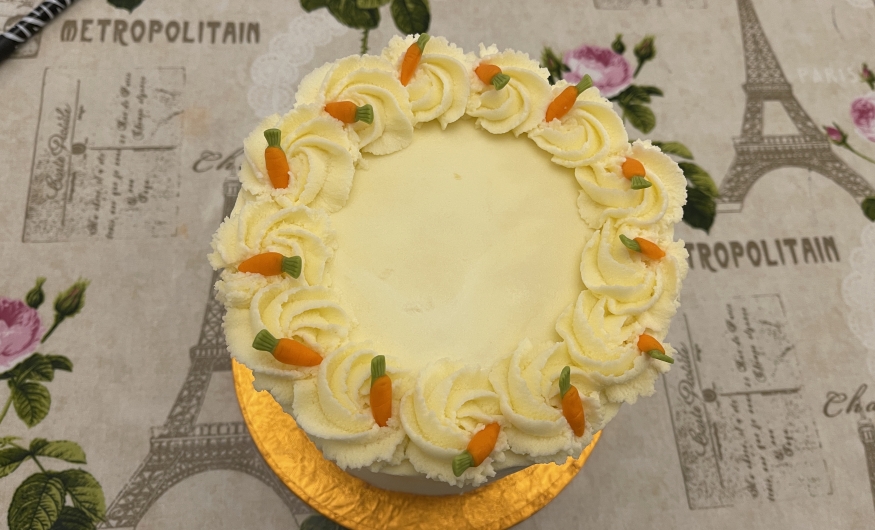 There are so many recipes for carrot cake but this one turns out perfectly every time. It is light and moist yet firm enough to take the weight of sugar paste icing. There is the optional addition of rum-soaked raisins and we've given information to enable you to adjust this cake to cater for nut allergies.
Scaled for different sized tins from a 4 inch (10cm) to a 13 inch (33cm) with cooking times with clear step by step instructions, including how to line the cake tin
There are instructions on how to use the recipe to make carrot cake cupcakes and also carrot cake bars.
Also included are suggestions for fillings and toppings including a recipe for traditional cream cheese frosting.
Storage instructions and keeping times are included.
Extra yummy and a perfect bake every time. Lovely and moist and perfect with a Trex buttercream flavoured with the New York Cheesecake flavouring.
— Fiona Dalzell, 1st February 2018
My son-in-law's favourite. I have made this cake more times than I can remember, and it is always a winner. I recently 'by way of change' made a different (Mary Berry) recipe. The family were "reasonably" polite, but said it wasn't up to my usual standard.
— Pam Armitage, 2nd February 2018
Carrot cake is by far one of my favourite cakes. This recipe is the best carrot cake I have tasted. The fact that it contains carrot helps me justify eating lots of this cake.
— Hayley Morgan, 2nd February 2018
Delicious, moist, full of flavours.
— Carole Smitherman, 1st May 2018
Moist, carroty, delicious.
— Jackie Frost, 1st May 2018
Party in the mouth, lovely flavour.
— Andrea Bonas, 1st May 2018
I just had to tell you your carrot cake recipe is awesome. My son manages a large sports shop with many staff who constantly ask when I'm making another carrot cake. They do stock takes frequently and he takes a carrot cake for the staff.
— Pauline Sidwell, 18th June 2018
This s such a nice cake and so moist too. never lasts long in my house.
— Sharon Hodsdon, 5th February 2022
MY ABSOLUTE FAVOURITE CAKE! I adore this recipe and the addition of the cream cheese frosting recipe on the back makes this recipe card an absolute winner! Even the dreaded "chore" of grating carrots doesn't bother me anymore, as I know the effort will totally be worth it! This recipe makes an gorgeously moist carrot cake but I've also used it in a wedding cake as a middle tier and it held its weight perfectly.
— Marie Roostan, 11th February 2022
Great tray bake, can work with raisin or without. Size of cakes all from one card.
— Elizabeth, 9th February 2022
What a lovely recipe card this is, not only does it tell you how to make the carrot cake but it also tells you how to turn your mixture into either cup cakes or cake bars. And of course the fillings and toppings.
— Penny, 8th February 2022