Wired Lavender
Delicate and pretty, the perfect addition to your sugar flower repertoire. Learn step by step how to create 2 styles of lavender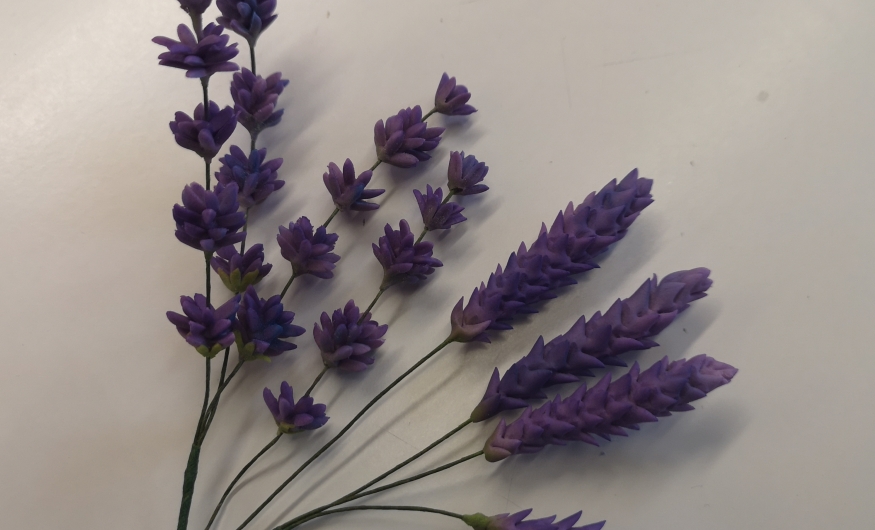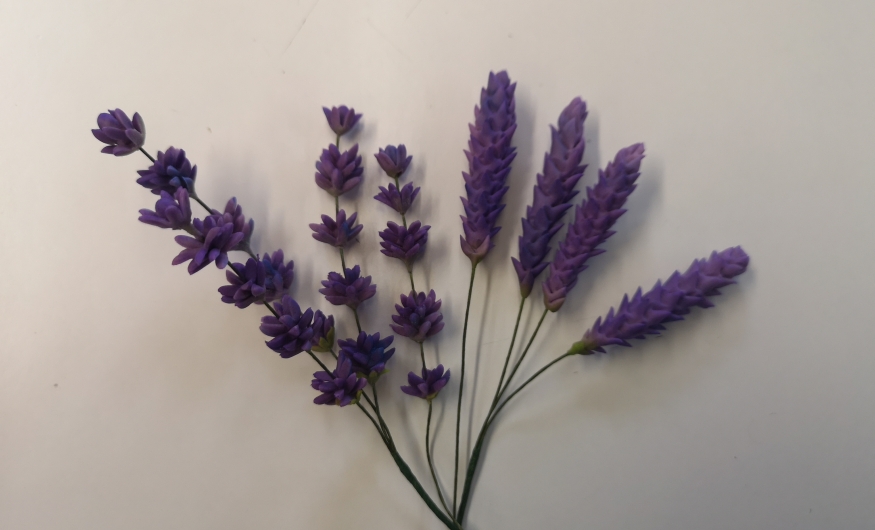 Under the guidance of your tutor you will make 2 different styles of wired lavender. We always share all our top tips, insider secrets and know- how gained over many years to ensure your success.
Tutorial - choosing flowerpaste and different types of icings
How to work with flower paste
How to add colour
How to cut and shape petals
How to create 2 styles of wired lavender
How to add dust colours to enhance your flowers
How to use a cake steamer to set the colour
How to secure flower sprays to cakes
Storage & transportation of your flowers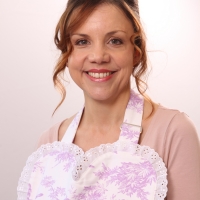 Annabelle
Annabelle
Director
Annabelle established Confection Perfection (now re-branded as Annabelle Jane Cake School) in 1996 from her kitchen table; bought her first retail premises in 2000 and is now settled in a delightful setting in Bearsted, just outside Maidstone. Annabelle has extensive cake decorating experience and is highly creative and artistic. Annabelle is an accredited tutor for the PME Diplomas in Sugar craft and also designs and delivers a wide range of other highly successful cake baking and decorating classes. Annabelle has a huge vision for our Cake School and ensures that the strong reputation we have earned continues to grow lead by her consistently high standards.
We provide the flower paste, colours, and all the equipment you need. Just bring your enthusiasm and an apron, we look after the rest.
The course price includes everything you need to create the flowers and a box to take them home. We will provide all materials, all sugarcraft tools, equipment and refreshments. Course attendees will also receive comprehensive course notes and 10% discount on items purchased in the cake decorating supplies shop on the day of your course.
Great courses + good time. I really want someone to order a cake with Lavender on now!!
— Kirsty, 17th July 2019
Brilliant course & tutor.
— Sue Butcher, 17th July 2019
Excellent tutor - very friendly + helpful with handy hints as well as clear instructions. A lot to do in the time!! I think this course is better for folk who have done flowers previously. Not for a novice!
— Sally Williams, 17th July 2019
Brilliant course, enjoyed every minute of it. Linda was very good, clear concise instruction - easy to follow.
— Wendy, 17th July 2019
Lovely evening making different flowers. Brilliant tutor.
— Dawn Burr, 17th July 2019
Loved this class. It's reletively easy once you know how. Recommend for everyone beginners included.
— Delenda James, 17th July 2019
Great course. Linda explained everything very clearly - first class!
— Beverley Lazell, 17th July 2019
Love two hour courses, loving the new range. Course better than expected.
— Lindsay Walker, 17th July 2019