Wedding Flowers - 4 week evening course
We show you step by step, exactly how to make roses, buds, jasmine and ivy and then how to wire them to make an elegant spray. Social Distancing & safety measures in place.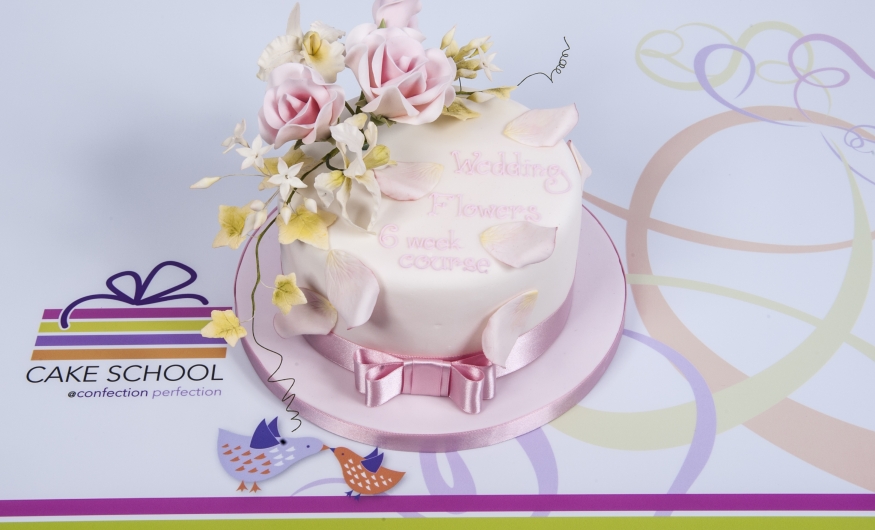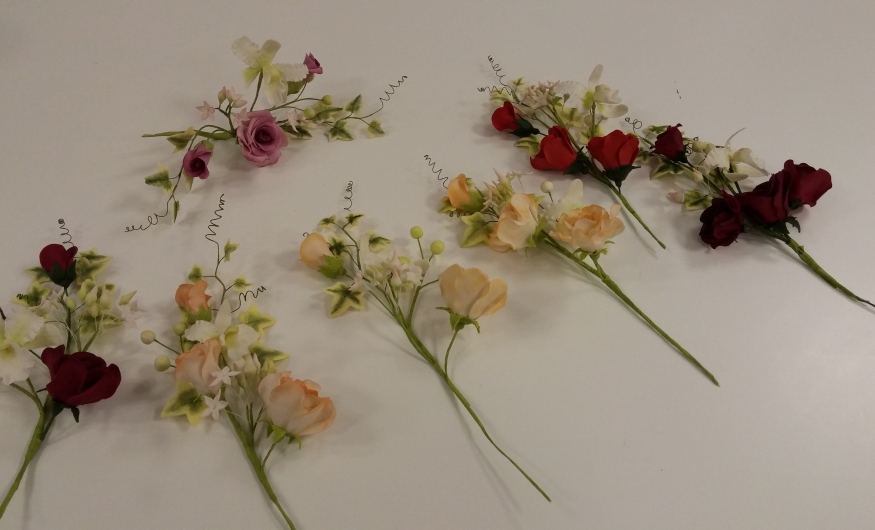 Yes! You really can create breath taking sugar flowers, even if you've never attempted anything like it before.
We show you step by step, exactly how to make roses, buds, jasmine and ivy and then how to wire them to make an elegant spray.
You'll learn the skills and principles that will give you the confidence to go on to create your own combinations and other flower varieties. And, if you've modelled sugar flowers before, this course will give you a definitive process to create the perfect flowers every time, with hints and tips that you won't learn from a book.
Tutorial – flower making basics
How to use colour to best effect – how to add colour by mixing in to paste and also how to use dust colours to best effect
How to create unwired rose petals
How to create jamine
How to create roses - full flower, half flower and buds
How to create ivy leaves and wire them into a trailing spray
How to create a wired flower spray
How to secure flower sprays to cakes
Storage & transportation of your flowers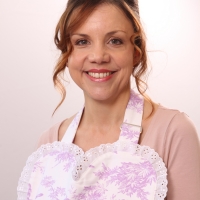 Annabelle
Annabelle
Director
Annabelle established Confection Perfection (now re-branded as Annabelle Jane Cake School) in 1996 from her kitchen table; bought her first retail premises in 2000 and is now settled in a delightful setting in Bearsted, just outside Maidstone. Annabelle has extensive cake decorating experience and is highly creative and artistic. Annabelle is an accredited tutor for the PME Diplomas in Sugar craft and also designs and delivers a wide range of other highly successful cake baking and decorating classes. Annabelle has a huge vision for our Cake School and ensures that the strong reputation we have earned continues to grow lead by her consistently high standards.
The course price includes everything you need to create your sugar flowers. We will provide all the materials, all sugarcraft tools, equipment and refreshments. Course attendees will also receive a full set of course notes which includes a discount sheet which gives exclusive discounts on the items used during the course purchased in the cake decorating supplies shop for the duration of your course.
What's the skill level?

Any level, beginners and upwards. This is a lovely follow on from our introduction to flowers mini workshop or if you would like to extend your sugar flower repertoire.

Are there any age restrictions?

Age 14+ (under 16 must be accompanied by an adult)

What are the course times?

This course consists of 4 x 2.5 hour lessons 7pm -9.30pm

What do I need to bring?

We provide everything you need.
It was a brilliant course, I learnt lots & cannot wait to start another course. So informative & fun.
— Sue Butcher, 12th February 2019
Very intensive course but worth every minute. What I expected - and more....To be taught flowers from Annabelle was amazing.
— Diane Hall, 12th February 2019
I conquered my nemesis of taping flowers with extra tuition from the best in the business! Very friendly tutor - mixed abilities never made to feel less capable. Always answers every question - nothing is impossible. Thank you!
— Angela Salt, 12th February 2019
Annabelle was her bubbly & enthusiastic self so the class was fantastic,
— Delenda, 12th February 2019
Patient, kind, full of extra knowledge, feel so much more confident in making flowers. Thank you. Sugar flower bug caught!!
— Dawn, 27th March 2018
Fabulous mix of flowers to learn to make and learning to put them together to be botanically accurate. Highly recommend.
— Sarah, 27th March 2018
Great fun, loved using lots of different tools & cutters, colours, dusting & steaming - love it!!
— , 27th March 2018
Nothing is too much to ask, always welcoming and kind people and place. No matter what the question your never made to feel stupid.
— , 27th March 2018
Amazing course. Learnt so much regarding colours, wiring and just by moving a leaf or a bud can make all the difference. Annabelle was fantastic as usual. Thank you. I loved it.
— , 27th March 2018
Have really enjoyed making flowers. Was not here for the rose to finish - hope from the notes that I can finish off the roses.
— Vicky, 27th March 2018
Another great course making wedding flowers. Annabelle was lovely and I was sooo pleased with my flowers at the end of the 6 weeks. Well defo be back for more!!
— , 27th March 2018
Another fantastic course. I found this course very therapeutic. Learnt lots of new skills. As always Annabelle explains things in a very clear way. Very patient as always. Easy(ish) step by step guidance. Already booked the next one and looking forward to practicing at home - thank you!
— Chelle, 27th March 2018
Absolutely loved this course - I learnt so much. Delighted with what I've been taught and achieved.
— D Chamberlain, 21st July 2015
Brilliant course, brilliant tutor. Really enjoyed it.
— Dawn Prebble, 21st July 2015
Lovely relaxing evening learning a lovely technique.
— Kathryn Waller, 21st July 2015
Wonderful! I didn't want it to end! Brilliant tutor. Always on hand for any questions, tips and pointers. Nothing was ever too much trouble.
— Jessica Malpas, 23rd February 2015
Fabulous! Ready to book my next course!
— Fiona Dalzell, 23rd February 2015
Excellent course! Annabelle was brilliant. Very knowledgeable as usual.
— Judy Homewood, 23rd February 2015
Fantastic! Enjoyable and knowledgeable course
— Vicki, 9th September 2014
Awesome! Excellent course, lovely atmosphere and supportive environment. Didn't want it to end!
— Sam, 9th September 2014