Very pretty flower dome cupcakes
Create four delightful dome cupcakes and the very pretty flowers using a variety of different techniques. Social Distancing & safety measures in place.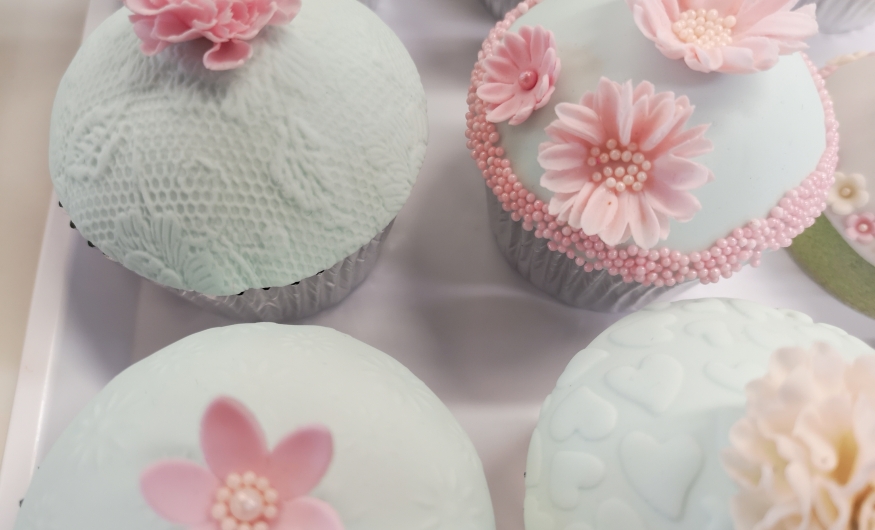 These delightful cupcakes are easier to make than you may think. We will bake the cupcakes for you. You will be taught step by step how to create four different dome cupcakes. The techniques learnt may easily be adapted to create other designs and students will receive a full set of notes.
Working with sugarpaste and flower paste
Effective use of colour
How to use a variety of professional modelling tools
How to create frilled carnations
How to create basic daisies
How to create frilly daisies
How to use edible pearls to best effect
How to use the blossom plunger cutters
How to use textured mats
How to use textured rolling pins
How to use lace mats to create textured paste
How to create marbled paste
How to use crimpers
How to create cupcake domes
How to pipe a bulb of frosting/ buttercream (this sits underneath the dome)
Storage of your decorations and cupcakes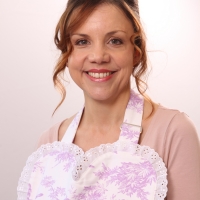 Annabelle
Annabelle
Director
Annabelle established Confection Perfection (now re-branded as Annabelle Jane Cake School) in 1996 from her kitchen table; bought her first retail premises in 2000 and is now settled in a delightful setting in Bearsted, just outside Maidstone. Annabelle has extensive cake decorating experience and is highly creative and artistic. Annabelle is an accredited tutor for the PME Diplomas in Sugar craft and also designs and delivers a wide range of other highly successful cake baking and decorating classes. Annabelle has a huge vision for our Cake School and ensures that the strong reputation we have earned continues to grow lead by her consistently high standards.
Everything is included - the cupcakes, icings, use of equipment, a box to take them home in. Students receive a set of course notes and a 10% discount in the shop on items used during the course.
We provide tea, coffee, drinking water and cake. You may like to bring an apron.
Perfect way to spend a morning & learnt loads. Excellent, very knowledgeable tutor. The atmosphere was welcoming and given today's requirements for cleanliness, space and distancing it was all handled brilliantly. I had a really lovely morning.
— Sarah Ferrell, 9th July 2021
Easy to follow step by step instructions and turned out amazing. Lovely, friendly faces and an overall wonderful experience. Fantastic.
— Jemima Ferrell, 9th July 2021
Such fun & informative. Tutor excellent, fun, pink, elegant & very helpful & informative.
— Elley Shepherd, 6th July 2021
Very informative fun evening with extremely pretty cakes at the end. Excellent everything. 5*+
— Jane Brender, 6th July 2021
All the courses have been so informative. The tutors are so patient and give tips even when they are not about the course you are doing. I really enjoy every course. The other students are so friendly so even though we are learning we are also chatting and making friends. It is so worth joining the Cake Club and goin on Cake Club Facebook. You see everyones cakes and get ideas. You can ask questions and get quick answers. This course was exactly what I expected, excellent tutor and just right.
— Penny Wilcock, 6th July 2021
A really fun enjoyable evening, I have learnt so much + feel really pleased with what I have achieved. What I expected + more. Tutor excellent, friendly, knowledgeable.
— Julie Stoneman, 6th July 2021
Course was very easy to follow. Annabelle explains everything thoroughly – great for beginners. Tutor excellent and the course was brilliant.
— Sally Gilling, 6th July 2021