'The Unicorn Cake' - ganache & straight edges
Make your own ganache, split and fill your cakes, then sugarpaste a double height cake to achieve sharp edges. Then decorate your cake in this charming unicorn theme. Social Distancing & safety measures in place.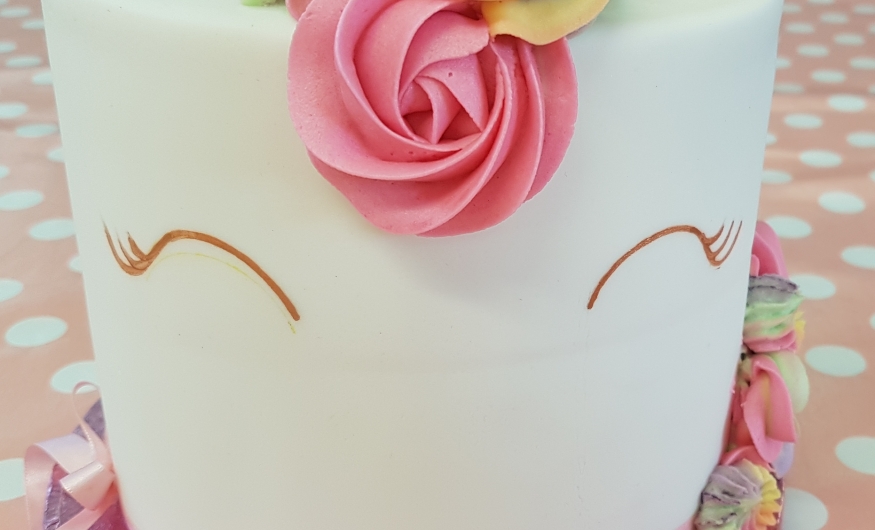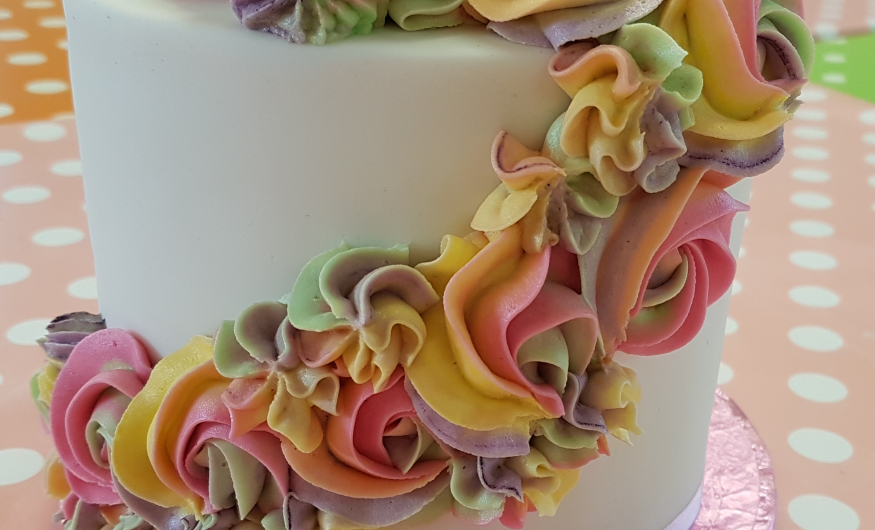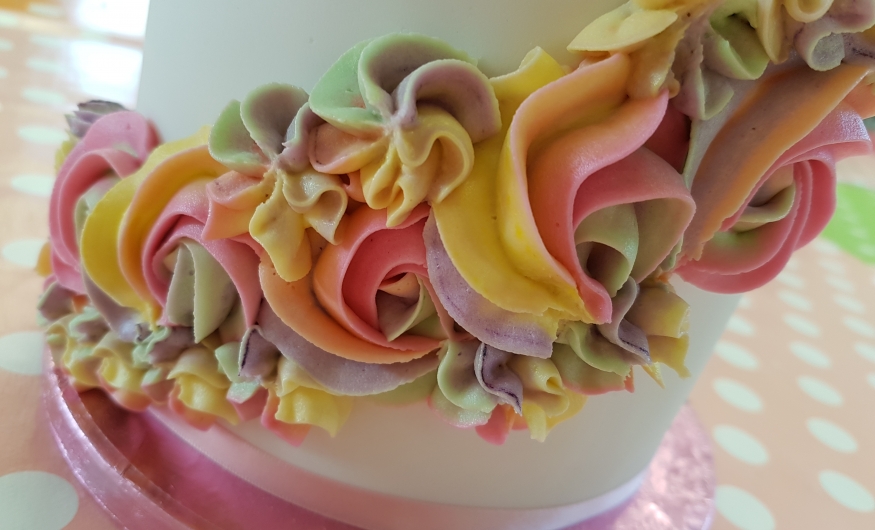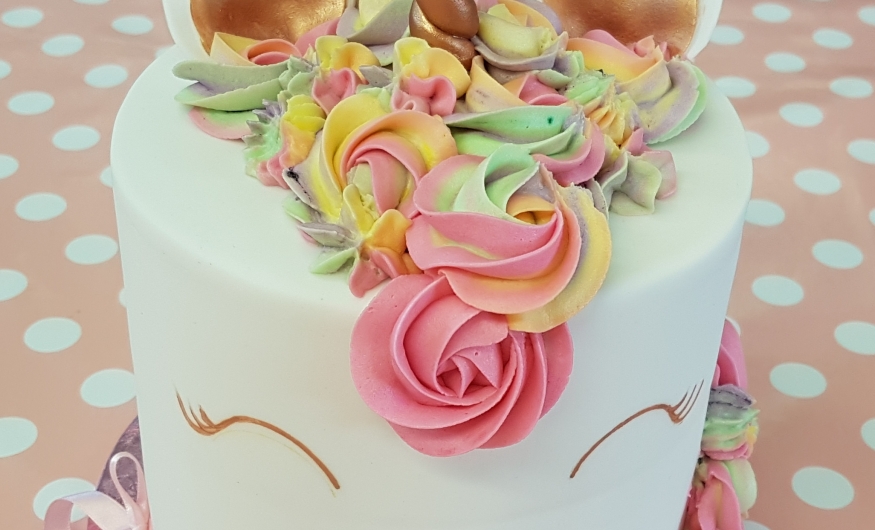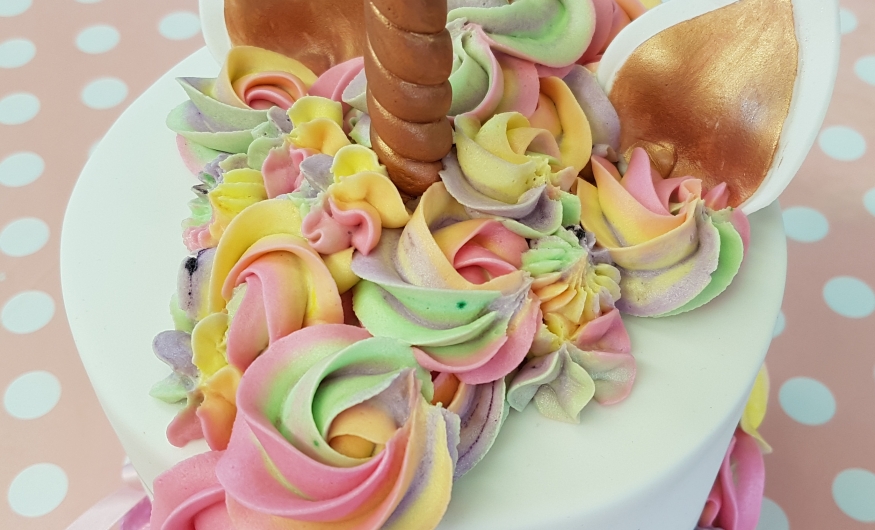 Start the day by making your own ganache under the guidance of Annabelle. Learn the advantages and pitfalls of making and working with ganache. We will bake you 2 maderia cakes to split, fill and crumb coat with your ganache. Annabelle will share her top tips and demonstrate how to achieve professional results every time including stacking techniques.
Whilst the cakes firm use modelling paste to create a unicorn horn and ears.
Moving on you will then cover your cake with sugarpaste. Annabelle will teach you how to cover a double height cake without tearing, elephant skin and then how to achieve beautiful sharp edges.
Complete your cake in a unicorn design using a variety of techniques including rainbow piping.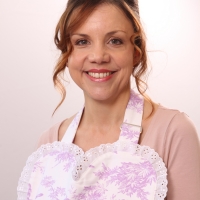 Annabelle
Annabelle
Director
Annabelle established Confection Perfection (now re-branded as Annabelle Jane Cake School) in 1996 from her kitchen table; bought her first retail premises in 2000 and is now settled in a delightful setting in Bearsted, just outside Maidstone. Annabelle has extensive cake decorating experience and is highly creative and artistic. Annabelle is an accredited tutor for the PME Diplomas in Sugar craft and also designs and delivers a wide range of other highly successful cake baking and decorating classes. Annabelle has a huge vision for our Cake School and ensures that the strong reputation we have earned continues to grow lead by her consistently high standards.
Everything is included. You may like to bring an apron.
This is a jam packed course, lots of techniques to learn. Annabelle had lots of hints and tips for us to make things easier. What I expected and so much more. A great day and beautiful cake to take home.
— Diane, 11th June 2021
Everyone is always friendly, patient and approachable. Instructions are always explained in a clear way, courses are always very good.
— Amy Jeffrey, 11th June 2021
A really great course, will now be confident using ganache. Tutor excellent as always, helpful and informative. Great day out, fun + great company.
— Tash, 11th June 2021
Please don't be nervous about attending these courses, they are tailored for all levels. Courses are thorough and friendly. Tutor wonderful.
— Sharon Rochester, 11th June 2021
Such a fun & informative course. Lots of different techniques learnt + best of all you get to go home with a Unicorn Ganache cake. Excellent course for either a professional or a hobbie baker. Super friendly + encouraging, so much helpful information, knowledge + tips. Excellent.
— Pauline Scaysbrook, 26th September 2020
I have really enjoyed this unicorn course today. Its so good to be out! Health & safety measures considered and successful. Very good tutor - all questions answered. Learnt lots.
— Sam Lewin, 26th September 2020
So informative. Amazing tutor! So helpful and friendly, able to answer any questions. Felt a very safe environment.
— Clare Hazelwood, 26th September 2020
Annabelle and Linda make you feel so at home and comfortable. They break it all down and make it so easy to follow. I want to decorate more cakes. Big big thank you!!
— Sam Fielon, 26th September 2020
Fantastic course, so involved & lots of skills learnt, very knowledgeable, friendly tutors.
— Judith Jones, 26th September 2020
Fantastic informative day. So enjoyable. Excellent tutor.
— Sharon Henderson, 23rd March 2019
Content and learning ability is always so good. Tutor excellent (as always). Fantastic day had, lots learnt. Just love coming.
— Gemma Gullen, 23rd March 2019
Friendly but so informative. Full of tips and tricks to make amazing cakes.
— Jo Stoat, 23rd March 2019
Fantastic tutor. Encouraging, helpful, kind. Fantastic day.
— Emma O'leary, 23rd March 2019
Very hard work but the results are wonderful!
— Thelma Olymbiou, 23rd March 2019
Had a fantastic day Covered a lot of skills to use again and again. Amazing tutor. And Cake School is SO friendly.
— Diane Hall, 9th June 2018
It is amazing how much you learn in one day on this course. Really good value for money, a lot of fun and the most beautiful cake to take home. Fantastic day.
— Julia Cleaver, 9th June 2018
Good fun & informative. It was better than I expected. Excellent, knowledgeable & friendly tutors. I struggled a little with speed between some parts but Annabel & Linda were great at going over things again. I'll be back!!
— Yvey Bailey, 9th June 2018
Amazing course.. Very full of techniques & new skills. 5**
— Erika, 9th June 2018
Course is just EVERYTHING! Tutor is fabulous! Experience has been the best ever like all other courses. Thank you very much.
— Chloe Willson, 9th June 2018
Very friendly. Very good tutor. Very good.
— , 9th June 2018
Huge thank you to Annabelle Jane for the flowers unicorn course yesterday. Personal learning was huge including using ganache, straight edges, rearranging the layers of a cake to get the best finish and piping and we all got to take home a really pretty unicorn! Great course and supportive tutor in a friendly atmosphere.
— Sue V, 15th May 2017
Annabelle is so knowledgeable and inspiring and always willing to help & calming if anyone gets in a flap. Absolutely love coming on the courses & to the shop. 6 stars!
— Sue Duffy, 13th May 2017
I had a fantastic day. I love that we can all personalise our cakes & choose our own colours etc.
— Ashleigh Simmonds, 13th May 2017
Very experienced, very patient, very clear instructions & plenty of help & encouragement. Had a lovely day.
— Chris Vaughan, 13th May 2017
Very good day and lots of fun. Very good (excellent) tutor, very helpful throughout.
— Tracey Kennard, 13th May 2017
Fantastic course allowing us to create a very professional looking cake. And my daughter will love the unicorn!
— Kate Robinson, 13th May 2017
Any course at Annabelle Jane's is full of information & top tips in a friendly, relaxed atmosphere. Annabelle really knows her stuff and inspires us with confidence and excitement. This course was what I expected & a beautiful cake at the end. 5 stars!
— Sue Vallender, 13th May 2017
Most enjoyable, course ever magical. Will be back for another course.
— W.L., 13th May 2017
Friendly, very informative, great fun. Brilliant tutor, couldn't be better. We were taught a lot, had a great time. Nothing was too much trouble for Annabelle. She was very helpful. Can't wait for next course.
— Carole Smitherman, 28th April 2017
Courses deliver what they say + more. Brilliant, patient & knowledgeable tutor. A brilliant response to my request for a course incorporating these skills
— Sally W., 28th April 2017
A fun day, learning very useful ganache and stacking techniques. Fabulous tutor. Definitely going to do more.
— Sarah Brann, 28th April 2017
Wonderfully magical tutor. The course was informative, enlightening and progressed at just the right pace. Perfect way to spend a day. Annabelle is professional, friendly and a wonderful tutor. Loved, loved, loved the day.
— Jane Lawrence, 28th April 2017
5*+++ Tip top! Such a lovely course – some core skills for intermediate level but balanced with making something really pretty and was lots of fun with a lovely fun crowd. Not pressured – lovely pace. Very friendly atmosphere to learn new skills. Really lovely day.
— Kathryn Norton, 28th April 2017
A fab day. Help everyone regardless of experience. Definitely going to do more.
— Anne Payne, 28th April 2017
Loved this course. Learnt so much and had an amazing time. Excellent tutor. Very good tips.
— Stephanie Harris, 28th April 2017
Had an excellent time on my birthday. It was a perfect day. I'd recommend, for fabulousness.
— Jennie de Hoedt, 28th April 2017
I'd recommend – it's fun. Knowledgeable, friendly helpful tutor, clearly explained techniques, tips and advice and answers to questions. Fabulous day!
— Afton Dilks, 28th April 2017