Sweet Peas, freesias & carnations
Learn how to make these delicate, pretty flowers under the guidance of Annabelle.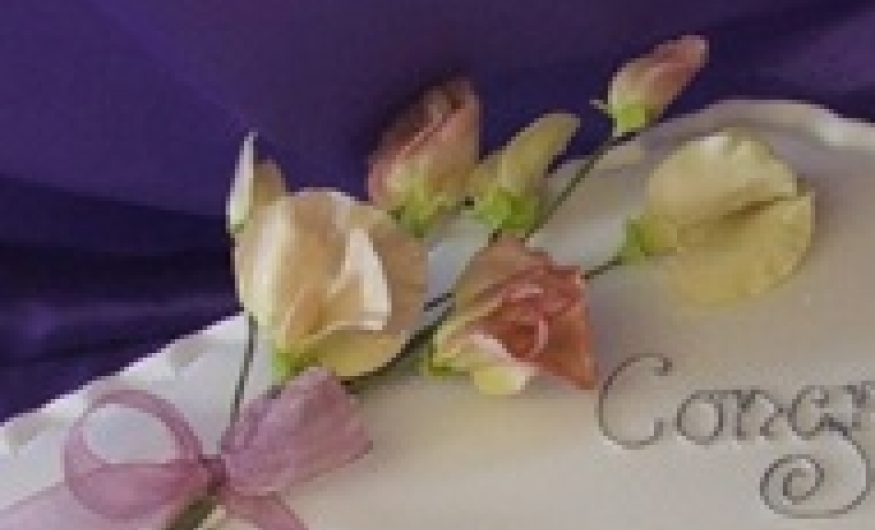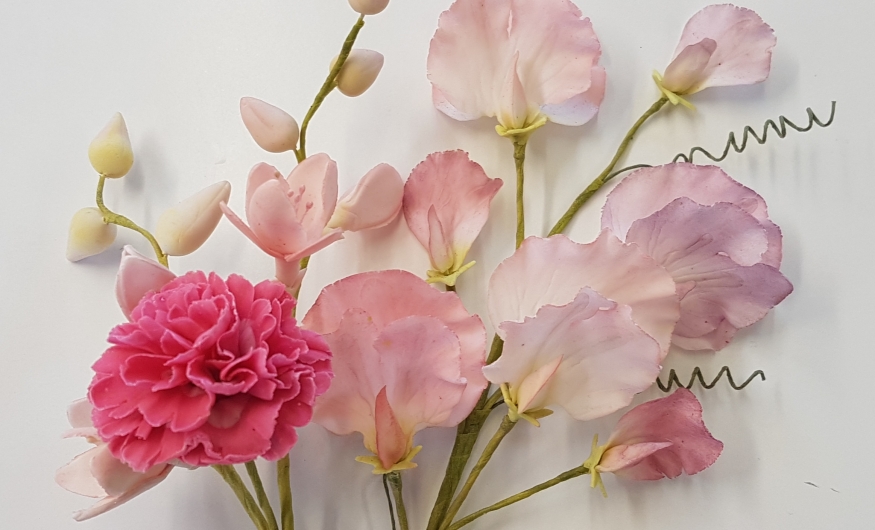 Learn how to make these delicate, pretty flowers under the guidance of Annabelle. Very popular for English country style weddings, birthdays and anniversaries these delicate flowers will be the perfect addition to your cake creations. You will make full flowers and buds and create a small spray.
Yes! You really can create breath taking sugar flowers, even if you've never attempted anything like it before.
We show you step by step, exactly how to make sweet peas, freesias and carnations and then how to wire them to make a pretty spray.
You'll learn the skills and principles that will give you the confidence to go on to create your own combinations and other flower varieties. And, if you've modelled sugar flowers before, this course will give you a definitive process to create the perfect flowers every time, with hints and tips that you won't learn from a book.
Tutorial – flower making basics
How to use colour to best effect – how to add colour by mixing in to paste and also how to use dust colours to best effect
How to create sweet peas
How to create freesias
How to create carnations
How to create a wired flower spray
How to use a cake steamer
Storage & transportation of your flowers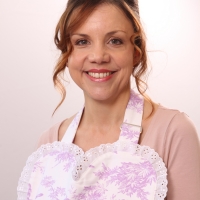 Annabelle
Annabelle
Director
Annabelle established Confection Perfection (now re-branded as Annabelle Jane Cake School) in 1996 from her kitchen table; bought her first retail premises in 2000 and is now settled in a delightful setting in Bearsted, just outside Maidstone. Annabelle has extensive cake decorating experience and is highly creative and artistic. Annabelle is an accredited tutor for the PME Diplomas in Sugar craft and also designs and delivers a wide range of other highly successful cake baking and decorating classes. Annabelle has a huge vision for our Cake School and ensures that the strong reputation we have earned continues to grow lead by her consistently high standards.
Excellent, demonstration and tuition. Lots of info on the course. 10/10.
— Lindsay Walker, 16th March 2019
Annabelle is an inspiration to novices like myself, excellent, very patient. I will certainly be back for more courses. So much enjoyment & take away something special.
— Wendy Mullings, 16th March 2019
Really helpful to complement all cakes. Excellent tutor.
— Jennie de Hoedt, 16th March 2019
I have done flowers before but doing them again really makes it easier, and will probably do flower again & again.
— Delenda James, 16th March 2019
Super course. I learnt so much. I feel empowered. Sensational course.
— Janet Owen, 28th April 2018
Excellent tutor, very friendly and extremely patient Friendly atmosphere. Learnt a great deal.
— Carol Smitherman, 28th April 2018
Brilliant course run by a superb tutor who was patient + caring. 10/10.
— Sue Butcher, 28th April 2018
This is a sensational course.
— , 28th April 2018
Really happy I did this course. I learnt so much. Amazing tutor.
— Sarah Land, 28th April 2018
Just perfect! Lovely relaxing course.
— Fran Turner, 19th July 2015
Friendly approach with great advice. Lovely course for a lovely flower - very happy.
— Kathryn Waller, 19th July 2015
Pleasant atmosphere, clear instructions and helpful assistance.
— Jo Nolan-Neylan, 19th July 2015
Our tutor, was excellent as usual. Very relaxing course.
— Carolyn, 19th July 2015
Course content was more than I expected. Loved this course and relaxed pace.
— Deborah, 19th July 2015
Brilliant course!
— Susan Bareham, 19th July 2015
Perfect!
— Pam Armitage, 19th May 2015
Enjoyable! Very good tutor who was very good at explaining how to make them step by step and helping you when you got to a difficult part.
— Wendy, 19th May 2015