Succulents
Learn step by step how to create 3 different succulents - each one is wired. Social Distancing & safety measures in place.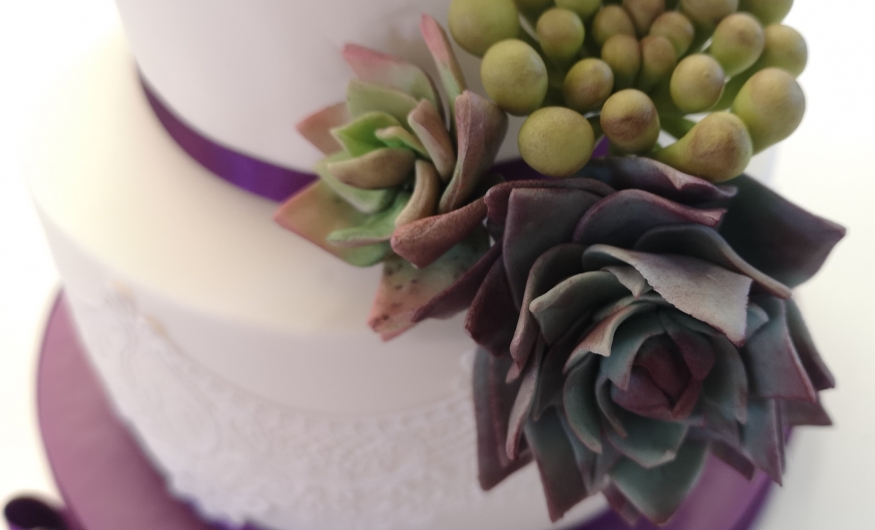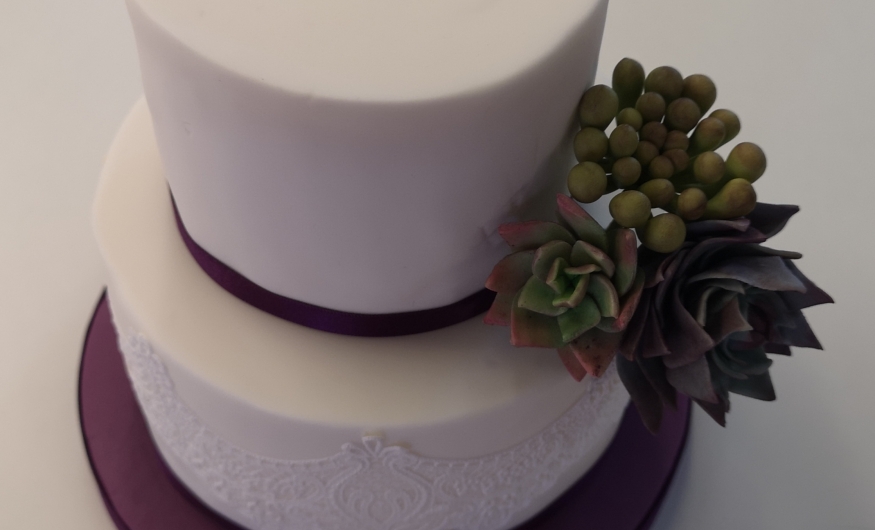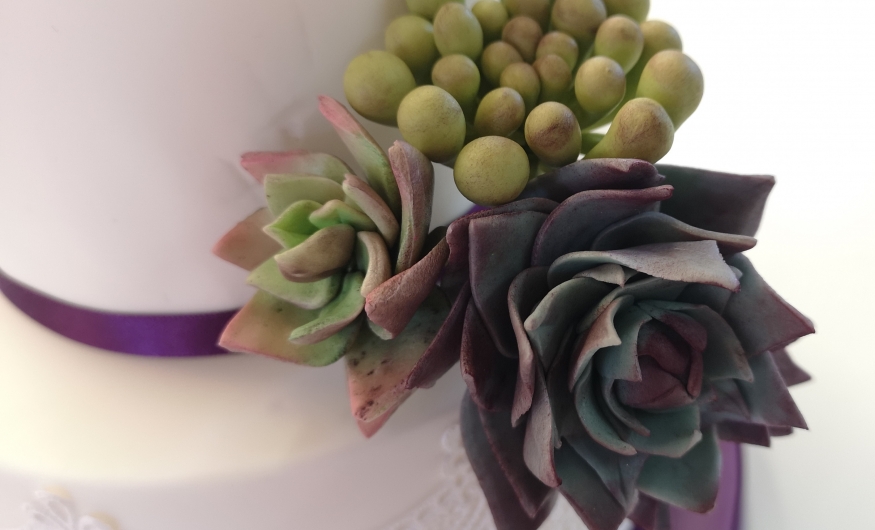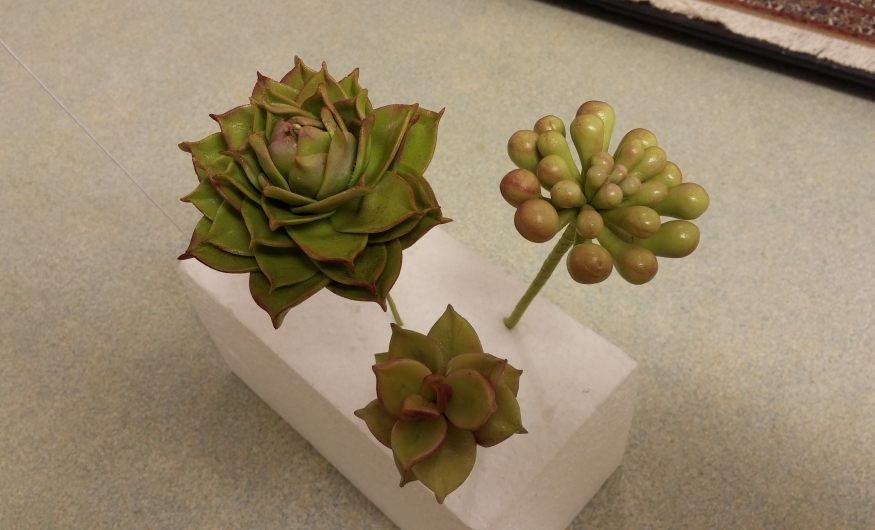 Succulents are one the latest trends for cake decorating. Learn step by step how to create these striking plants.
You will learn:
Tutorial - all about flower paste
How to use professional tools and equipment to achieve the best effects
How to wire leaves
How to use dust colours to best effect
How to use a professional steamer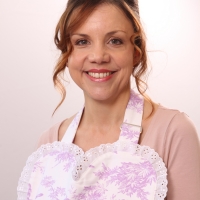 Annabelle
Annabelle
Director
Annabelle established Confection Perfection (now re-branded as Annabelle Jane Cake School) in 1996 from her kitchen table; bought her first retail premises in 2000 and is now settled in a delightful setting in Bearsted, just outside Maidstone. Annabelle has extensive cake decorating experience and is highly creative and artistic. Annabelle is an accredited tutor for the PME Diplomas in Sugar craft and also designs and delivers a wide range of other highly successful cake baking and decorating classes. Annabelle has a huge vision for our Cake School and ensures that the strong reputation we have earned continues to grow lead by her consistently high standards.
Everything is included, you may like to bring an apron.
Annabelle is being extremely conscious about the present climate (Covid) but all is perfect. Its always good to learn something different. Always enjoy being here but time goes so fast - would add more.
— Delenda James, 3rd July 2020
This was a first for me, I'd never wired anything before. I thoroughly enjoyed my first attempt at succulents. Wonderful people and place to learn new skills. I love Cake School!
— Diane, 3rd July 2020
I loved the course. Tutor amazing as usual, lots of support & guidance. Very successful safety measures. Course was what I expected and more - plenty of other ideas.
— Sarah Ward, 23rd June 2020
Very enjoyable. Tutor very good & informative. Very well organised with Covid 19 in place
— , 23rd June 2020
Fun & friendly. Tutor excellent even at a distance. Such a fun evening. Thank you.
— Sarah M-L, 23rd June 2020
As always first class course and tutor. Everything and more had been done to protect us [Covid-19].
— Angela Salt, 23rd June 2020
Brilliant course. Learnt loads. Annabelle was brilliant. Health & safety measures in place just right.
— Sue Butcher, 23rd June 2020
Very happy. Thoroughly enjoyed it. Loved the course.
— D Chamberlain, 18th July 2015
Courses are very good with excellent tutors. Very enjoyable.
— Margaret Sidwell, 18th July 2015
Another fab course!
— Sian Kennard, 18th July 2015
Awesome! Excellent tutor, really enjoyed this.
— Deborah, 7th March 2015
Excellent and patient tutor. Brilliant!
— Sue Scott-Smith, 7th March 2015
Helpful tutor. Went at the right pace but would prefer a bit longer.
— Happy student, 7th March 2015
Very warm welcome. Brilliant day.
— Katherine Moloney, 7th March 2015