Springtime flower cupcakes
Create 4 charming spring themed floral cupcakes using a range of clever techniques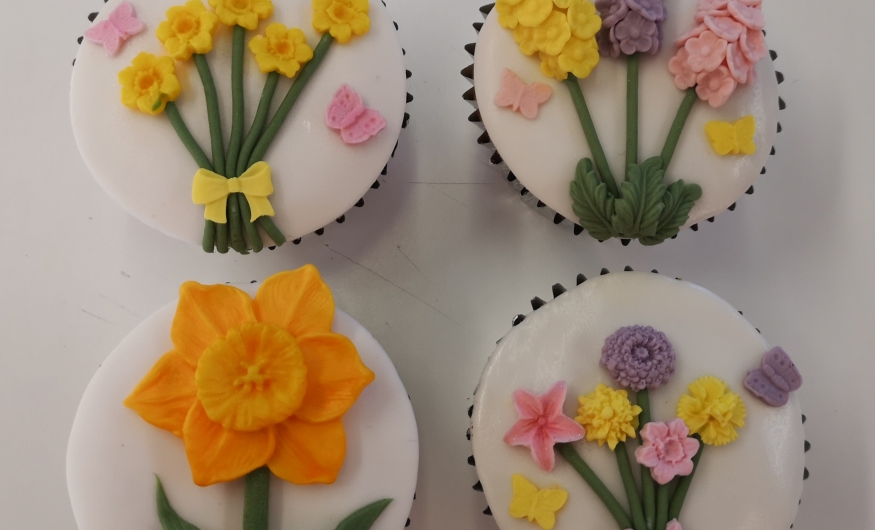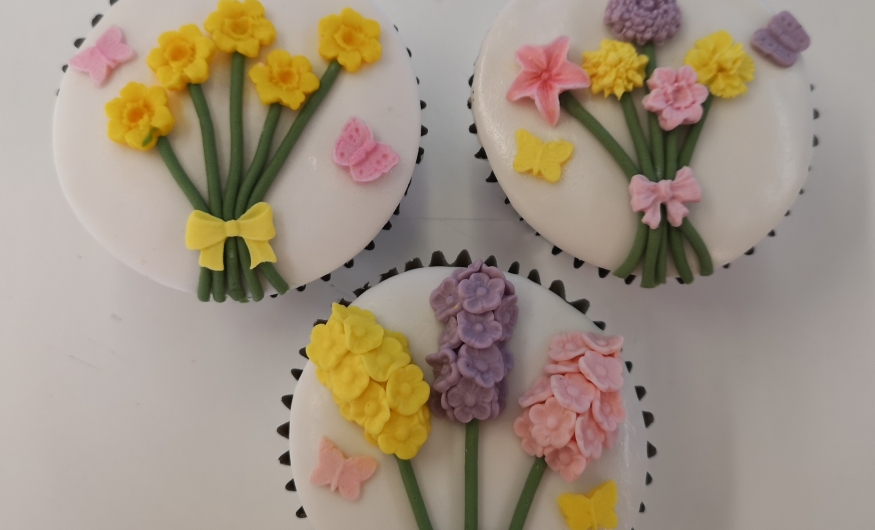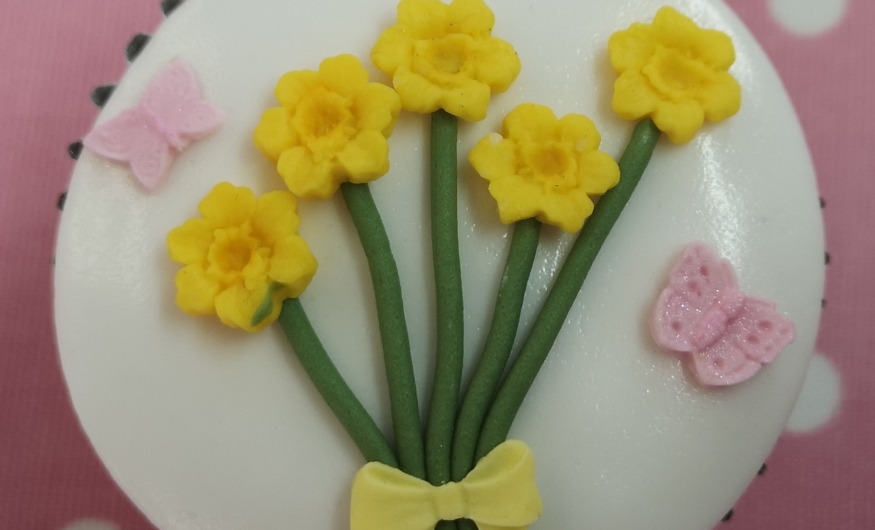 We will bake you 4 cupcakes which you will then decorate with 4 different springtime flowers designs . The skills learnt are suitable not only for cupcakes but also cookies and celebration cakes. We will explain stage step by step so whether you are a complete beginner or a more experienced cake decorator looking for new ideas you will go home inspired and delighted. Two cupcakes will be iced completely in sugarpaste, the other two you will make a sugarpaste topper to sit on a swirl of buttercream or frosting.
How to flat ice a cupcake with sugarpaste
How to create cupcake topper discs
Tutorial - what is modelling paste and flower paste
How to use moulds to create a range of spring flowers, butterflies and bows
How to use dust colours to enhance your flowers.
How to use a cake steamer
How to use a sugar gun
How to create free-style leaves
How to use a veiner
Tutorial - how to fill a piping bag
Tutorial - how to use an adapter and the key benefits.
How to pipe a plain swirl
How to pipe a rose swirl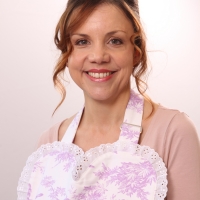 Annabelle
Annabelle
Director
Annabelle established Confection Perfection (now re-branded as Annabelle Jane Cake School) in 1996 from her kitchen table; bought her first retail premises in 2000 and is now settled in a delightful setting in Bearsted, just outside Maidstone. Annabelle has extensive cake decorating experience and is highly creative and artistic. Annabelle is an accredited tutor for the PME Diplomas in Sugar craft and also designs and delivers a wide range of other highly successful cake baking and decorating classes. Annabelle has a huge vision for our Cake School and ensures that the strong reputation we have earned continues to grow lead by her consistently high standards.
Everything is included - the cupcakes, icings and use of equipment. A box is provided for you to transport your cupcakes home. Students receive a set of course notes. Students also receive a 10% discount on shop purchases on items used on the course.
We provide tea/ coffee/ drinking water and cake.
You may like to bring an apron
Fun and relaxing. Very kind, helpful and friendly, excellent tutor. Would definitely recommend.
— Jo Craig, 3rd April 2019
Very informative. The tutor was very good, very helpful.
— Janet Lowrie, 3rd April 2019
It is fun and you have a really lovely time. I recommend people join the cake club.
— Penny Wilcock, 3rd April 2019
Really fun course making very pretty cupcakes. Can't wait to make more. Excellent tutor.
— Julia Cleaver, 3rd April 2019