Signature Rose
Create a stunning wired spray of roses and leaves in your chosen colour scheme. The flowers shown were all created by students. Social distancing & safety measures in place.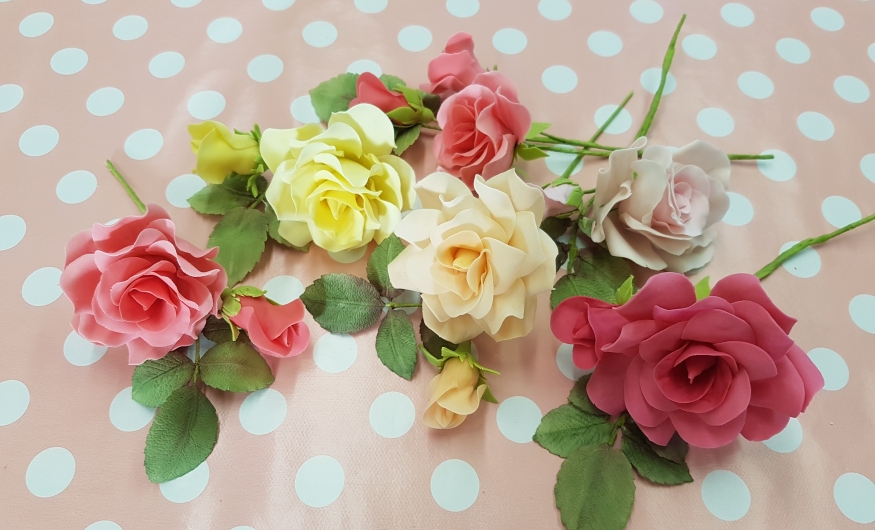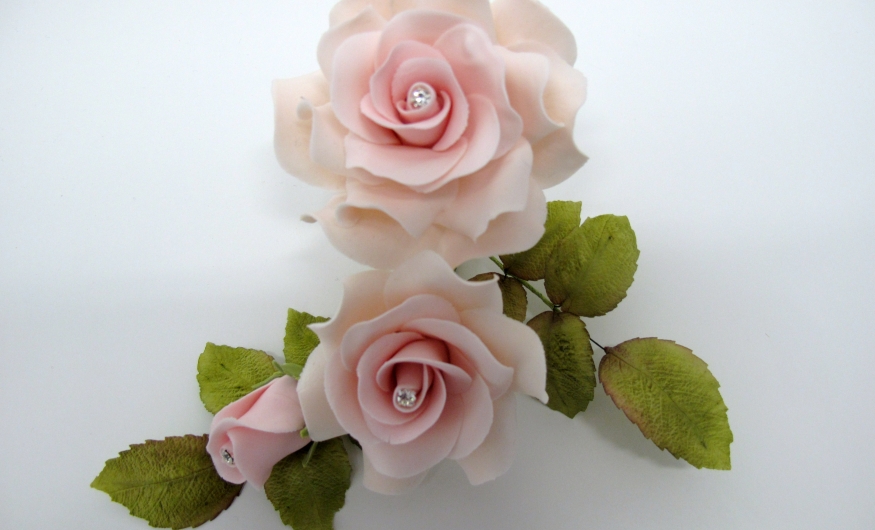 In this one-day course you will learn how to create a full blown rose with wired petals, a bud and half rose. You will also learn how to make wired leaves and tape them into a small spray.
Working with flower paste and professional tools you will be amazed at what you can create under the guidance of an experienced tutor.
How to create rose flower centres (cones) in the optimum shape
How to work with flower paste
How to cut petals, vein and shape petals
How to create individually wired petals
How to assemble and create a full blown rose, half rose and bud
How to create wired rose leaves
How to add dust colours to enhance your flowers and leaves
How to use a cake steamer to set the colour
How to create a wired flower spray
How to secure flower sprays to cakes
Storage & transportation of your flowers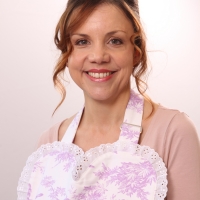 Annabelle
Annabelle
Director
Annabelle established Confection Perfection (now re-branded as Annabelle Jane Cake School) in 1996 from her kitchen table; bought her first retail premises in 2000 and is now settled in a delightful setting in Bearsted, just outside Maidstone. Annabelle has extensive cake decorating experience and is highly creative and artistic. Annabelle is an accredited tutor for the PME Diplomas in Sugar craft and also designs and delivers a wide range of other highly successful cake baking and decorating classes. Annabelle has a huge vision for our Cake School and ensures that the strong reputation we have earned continues to grow lead by her consistently high standards.
The course price includes everything you need to create your sugar flowers and a box to take them home. We will provide all the materials, all sugarcraft tools, equipment and refreshments. Course attendees will also receive a full set of course notes and a discount sheet which entitles you to exclusive discounts on items purchased in the cake decorating supplies shop on the day of your course.
When I saw this course on the website I thought 'my rose will never look at good as that!'. How amazed was I that my rose looked just as lovely as intended. As a novice I was never made to feel silly as everyone was the same as me. I was made to feel so welcome. Absolutely recommend.
— Kim Beman, 17th October 2020
A very informative course, fantastic tutor and a lovely day meeting other members. A wonderful day.
— Chris Harris, 14th March 2020
Brilliant. Lovely day. Excellent tutor! Patient, knowledgeable. Makes the impossible possible & looks so easy. What I expected & more with hints, tips & "rescues". Been looking forward to this for months & so worth the wait. Inspiring.
— , 14th March 2020
Lovely day, excellent course, leaned a lot. Brilliant teacher. Lovely atmosphere.
— Marie Ryder, 14th March 2020
Wasn't sure I'd enjoy flower making, but will now be doing more! Annabelle is a brilliant tutor, very helpful + patient. Thank you very much!!
— Cassie Lounds, 16th February 2019
I had a wonderful time learning a new school. It was a lovely environment with lots of laughter. Annabel is patient, kind + a good teacher.
— Susan Gent, 16th February 2019
Excellent course, I've gone from a novice to a Rose maker in one day. Annabel was kind, patient & very informative. Definitely booking for something else soon!
— Nicole Skinner, 16th February 2019
5 stars. Very friendly + helpful tutor.
— Jane, 16th February 2019
Learnt lots of information & well delivered. Tutor very helpful & approachable. Learnt skills that I would never have thought I could do.
— Charlotte, 16th February 2019
Very enjoyable good fun. Very friendly and helpful tutor.
— Nina Leffen, 16th February 2019
Fantastic teacher really helpful in every way. Learnt so much. Would definitely come back for another course.
— Jo Rigden, 16th February 2019
More than I expected - very pleased! Tutor very good - excellent! Shared all tips you wouldn't get online / book. I feel totally confident in making roses for my wedding cake. I didn't ever think I would be able to make something that looks so professional. Thank you!
— Steph Lee, 29th September 2018
Very friendly and informative. Excellent tutor.
— Olivia Wilson, 29th September 2018
Tutor fabulous! Course what I expected and more! Thank you for a wonderful day!
— Amy McLaughlin, 29th September 2018
Definitely recommend. Annabelle & Linda are fantastic at tutoring. Love coming to classes. This course was more than I thought. 5 stars.
— Delenda James, 29th September 2018
A fun, informative day & learnt many techniques. Excellent tutor. Thank you!!
— J Styliandes, 29th September 2018
Absolutely fab. Annabelle is so talented and so patient with everyone. Love coming here.
— Katrina Twinn, 3rd March 2018
5*+. Already booked to some back and have friends coming soon.
— Abbie, 3rd March 2018
If you are interested in making flowers, then this is a great course. Great style of teaching, informative + fun!
— Pauline Scaysbrook, 3rd March 2018
Brilliant course. Brilliant tutor.
— Sue Butcher, 3rd March 2018
Excellent tutor; the course content even better than expected. A lovely day, friendly atmosphere, lots to learn, very enjoyable.
— Jayne, 9th June 2017
Was really good course, great time. Very good tutor, lots of tips
— Rasa, 9th June 2017
More than what I was expecting; very pleased & very satisfied. I like Annabelle's teaching skills very much, as she is very thorough & gives us a lot of time with her demonstrations. Annabelle also makes every effort to please her customers & clients/pupils.
— Maureen Gopaul, 9th June 2017
Annabelle is fantastic, patient and inspirational.
— Fran, 8th July 2015
Absolutely brilliant tutor!
— Lin Sprules, 8th July 2015
Lovely welcome. Excellent tutor - fantastic day!
— Kathryn Waller, 8th July 2015
Excellent tutor, patient and thorough, helpful and friendly. I learned so much. Can't wait for the next course.
— Brigitte Pearson, 16th June 2015
Excellent course. I cannot believe what I was able to do with your help and expert tuition.
— Janet Owen, 16th June 2015
Such an excellent course. Very concise, well taught.
— Chris Jeal, 16th June 2015
Excellent tutor. As always, patient & always happy to explain in details. I would always recommend courses here
— Maureen Gopaul, 16th June 2015
Extremely enjoyable course - I loved the result & now want to do more courses! Extremely good tutor - made the whole course very easy to understand & catered to all levels of experience.
— Aimee Shortland, 16th June 2015
Very informative. Tutor excellent, patient!. Would definitely come back.
— Beverley Lazell, 16th June 2015
Learn so much in a nice way & take home something amazing. I love coming to courses at Cake School. So amazed at the beautiful rose spray I made today.
— Thelma Olymbiou, 16th June 2015