Santa and sleigh
Make a glitterised pastillage sleigh, a modelled Father Christmas with presents and snowflakes. Perfect to sit on top of your Christmas cake or use as a display item. Social Distancing & safety measures in place.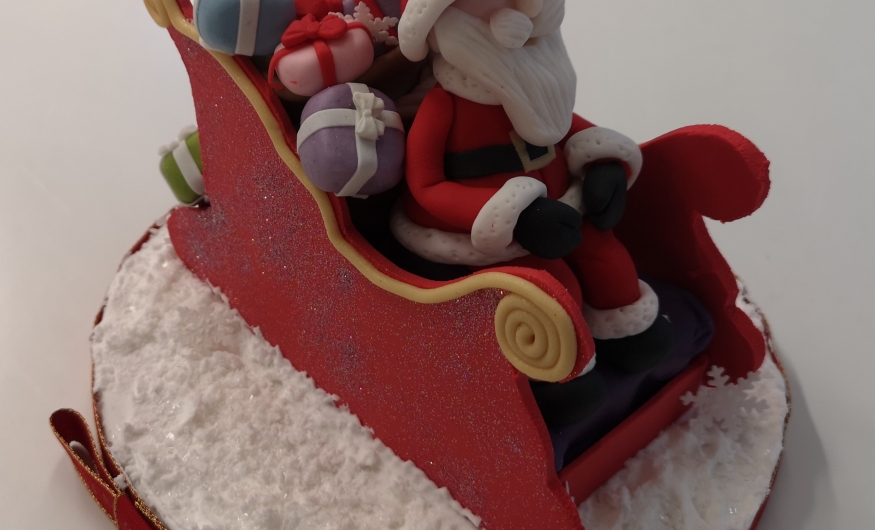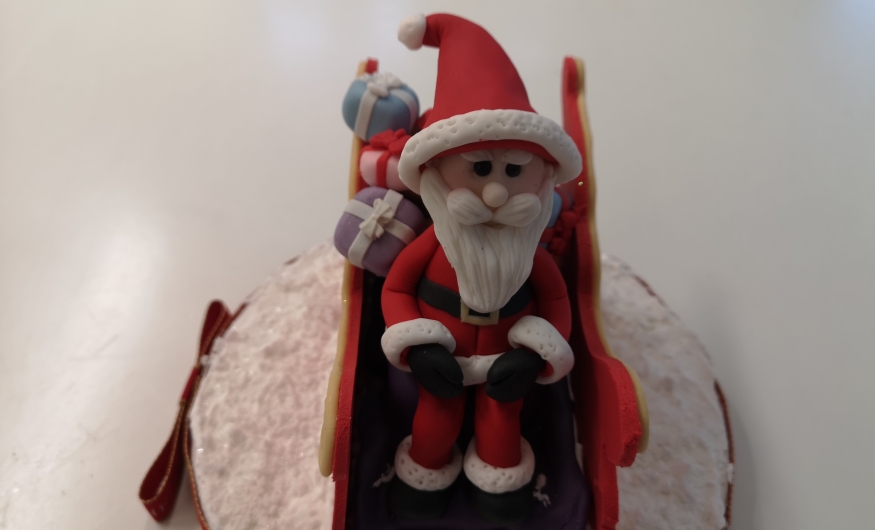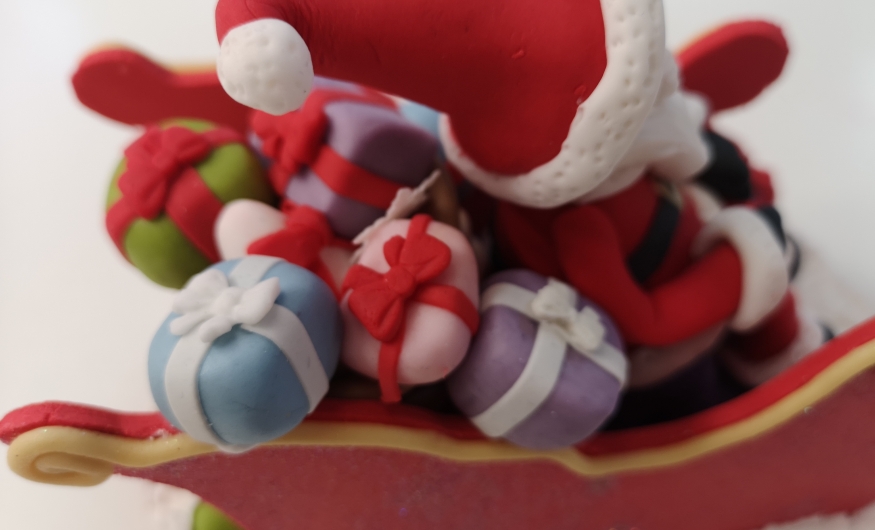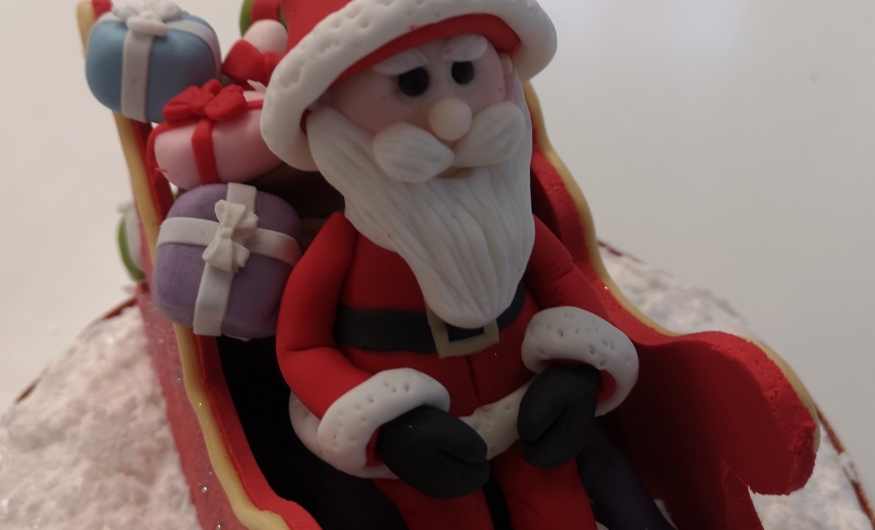 You will make a sleigh from pastillage, add glitter (if liked) and then make a modelled Father Christmas, presents and snowflakes. Perfect to place on the top of your Christmas cake or you could use it as a display item in conjunction with cupcakes/ other cakes.
Tutorial - how to make and colour pastillage
Using templates (provided) make sleigh pieces
How to glitterise the sleigh pieces
How to assemble the sleigh using royal icing
What is modelling paste, how to add colour and how to use it
Top tips and essential modelling techniques
How to create a modelled Father Christmas
How to make presents from sugar paste
How to make snowflakes
How to use royal icing, glitter flakes and mini dragees to create 'snow' effects
How to store and how to transport your creation.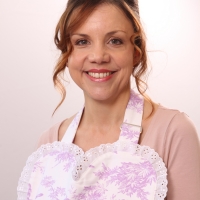 Annabelle
Annabelle
Director
Annabelle established Confection Perfection (now re-branded as Annabelle Jane Cake School) in 1996 from her kitchen table; bought her first retail premises in 2000 and is now settled in a delightful setting in Bearsted, just outside Maidstone. Annabelle has extensive cake decorating experience and is highly creative and artistic. Annabelle is an accredited tutor for the PME Diplomas in Sugar craft and also designs and delivers a wide range of other highly successful cake baking and decorating classes. Annabelle has a huge vision for our Cake School and ensures that the strong reputation we have earned continues to grow lead by her consistently high standards.
Everything is included. The materials, use of equipment, box to take your Father Christmas home and detailed course notes. Students also have a 10% discount in the shop on all items used throughout the course.
We provide tea, coffee, drinking water and cake.