Pretty Flower Cupcakes
Create 4 charming floral cupcakes using a range of clever techniques.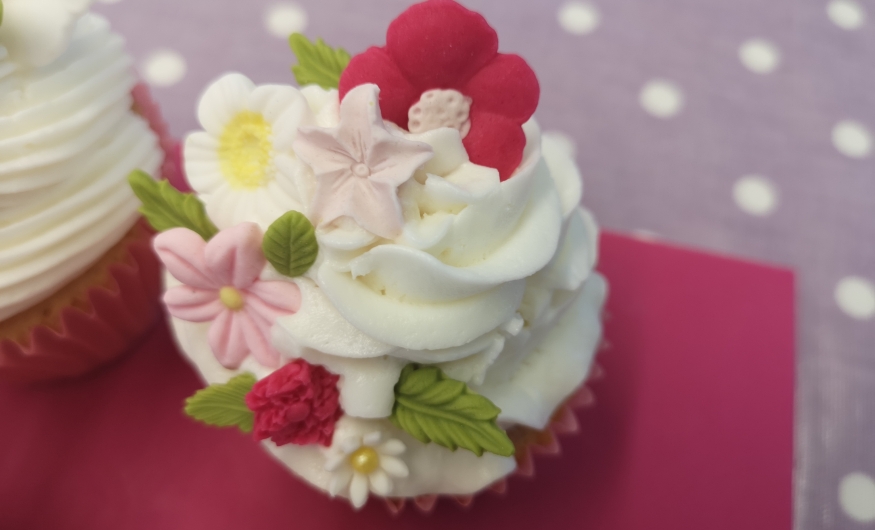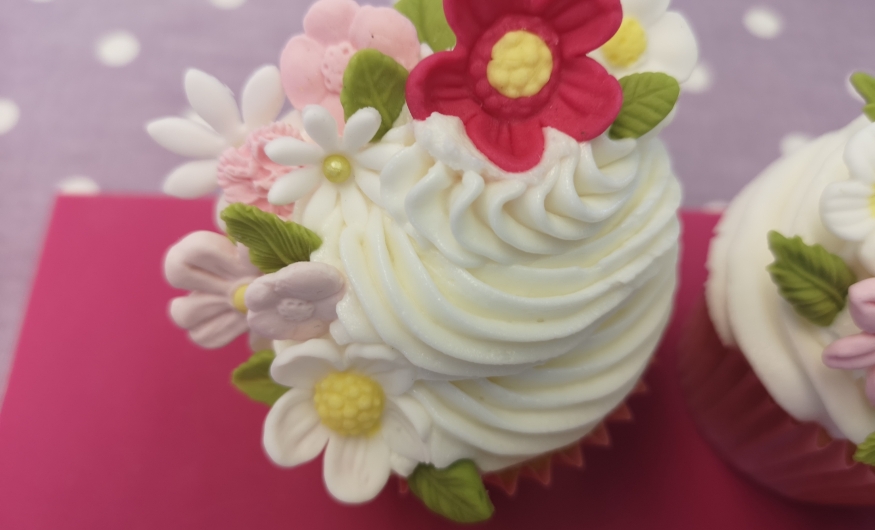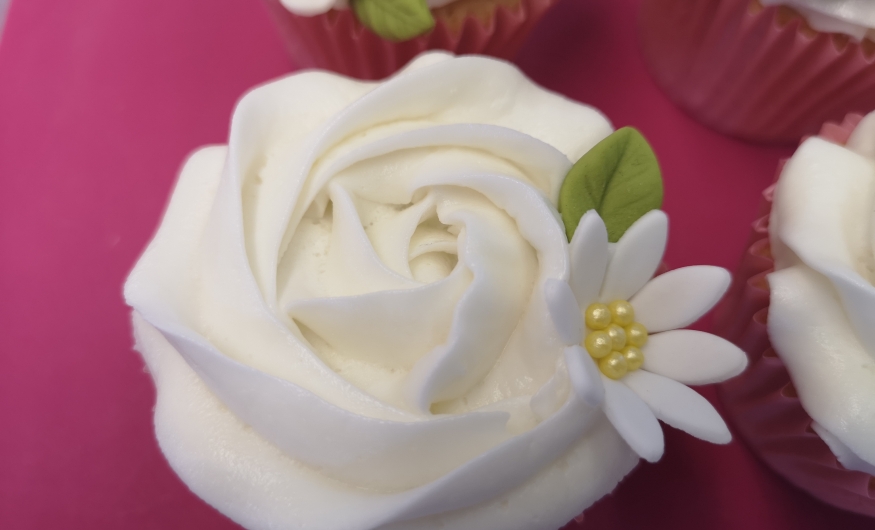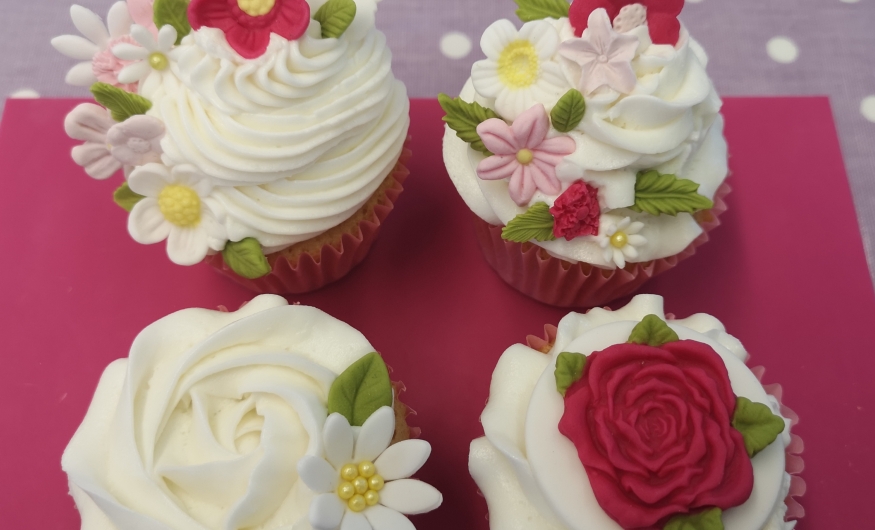 We will bake you 4 cupcakes which you will then decorate with 4 different floral designs . The skills learnt are suitable not only for cupcakes but also cookies and celebration cakes. We will explain each stage step by step so whether you are a complete beginner or a more experienced cake decorator looking for new ideas you will go home inspired and delighted. On one cupcake you will make a sugarpaste topper to sit on a swirl of buttercream or frosting, another you will pipe a French swirl, the third you will pipe a rose swirl and the final cupcake you will pipe with a 'Mr.Whippy' style swirl
How to create cupcake topper discs
Tutorial - what is modelling paste and flower paste
How to use moulds to create a range of flowers, leaves, butterflies and bows
How to use cutters and modelling tools to create simple flowers
Tutorial - how to fill a piping bag
Tutorial - how to use an adapter and the key benefits.
How to pipe a French swirl
How to pipe a Mr Whippy style swirl
How to pipe a rose swirl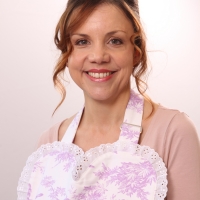 Annabelle
Annabelle
Director
Annabelle established Confection Perfection (now re-branded as Annabelle Jane Cake School) in 1996 from her kitchen table; bought her first retail premises in 2000 and is now settled in a delightful setting in Bearsted, just outside Maidstone. Annabelle has extensive cake decorating experience and is highly creative and artistic. Annabelle is an accredited tutor for the PME Diplomas in Sugar craft and also designs and delivers a wide range of other highly successful cake baking and decorating classes. Annabelle has a huge vision for our Cake School and ensures that the strong reputation we have earned continues to grow lead by her consistently high standards.
Everything is included - the cupcakes, icings and use of equipment. A box is provided for you to transport your cupcakes home. Students receive a set of course notes. Students also receive a 10% discount on shop purchases on items used on the course.
We provide tea/ coffee/ drinking water and cake.
You may like to bring an apron
Cake school courses are always full of information to help you achieve your cake decorating aims. Clear instructions + it fires you up to try more at home. Course straightforward + well explained. Just fab!
— Sue Vallender, 3rd March 2022
Even more than I expected + so well done. The tutor was clear + concise and explained in great detail, was polite and very helpful and jolly - happy. Very knowledgeable - incredibly patient - very informative - great at offering tips + understanding. I was amazed how much I learned as it was explained so clearly. Definitely recommend - very therapeutic.
— Catherine Carmel, 3rd March 2022
A relaxing, enjoyable experience. Excellent, friendly tutor, easy to follow. Course is what I expected and perfect!
— Jasmin, 3rd March 2022
Excellent, informative, friendly, patient tutor - explained + demonstrated very well.
— Belinda Hayes, 3rd March 2022
Fun and informative. I loved everything about the evening & Linda was friendly and patient. I was in wonder of results I achieved. Health & safety especially at this time was well thought out. Looking forward to future courses.
— Margaret Shanny, 15th July 2020
A much needed time out. Linda was very informative & full of useful tips as always. Superbly organised for health & safety and very welcoming.
— Jo Prideaux, 15th July 2020
Excellent tutor, Very easy to ask questions. Everything was very well organised and very safe environment. All measures for Covid19 were taken with great care.
— Kim Beman, 15th July 2020
Lovely way to spend the evening being creative and getting tips and hints too. Well organised.
— Sarah Ward, 15th July 2020
Very nice course. Friendly teachers and students. Learned a lot. Health & safety considerations were very successful, helpful and reassuring.
— Pamela Nkune, 15th July 2020