PME Professional Sugar Flowers Diploma
From basic techniques and unwired flowers (perfect for cupcakes) to stunning wired flowers and leaves - a comprehensive professional course. Social Distancing & safety measures in place.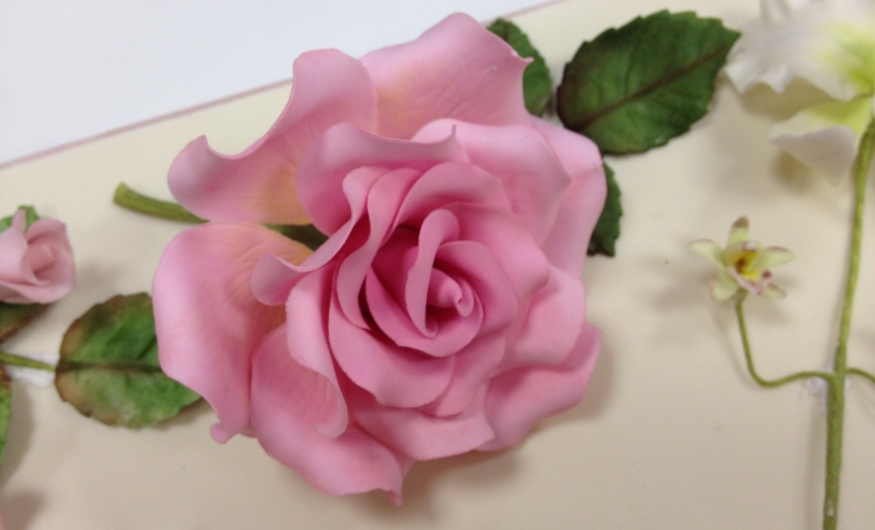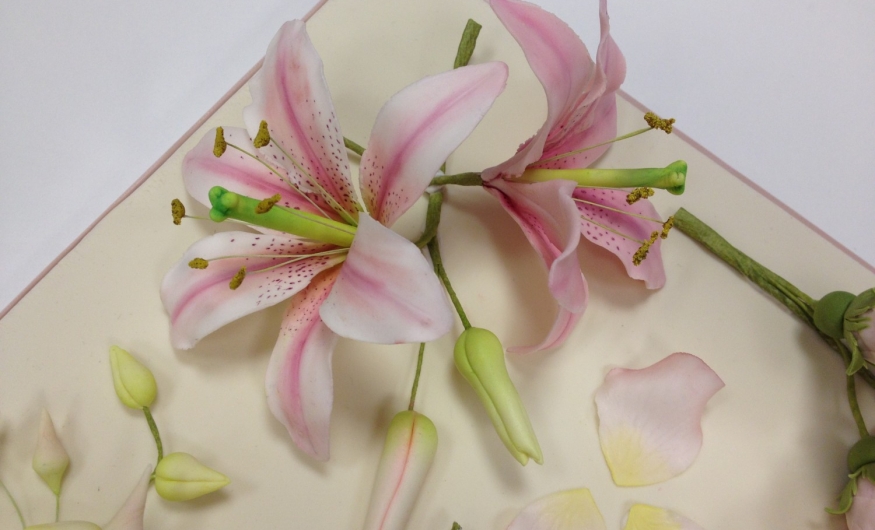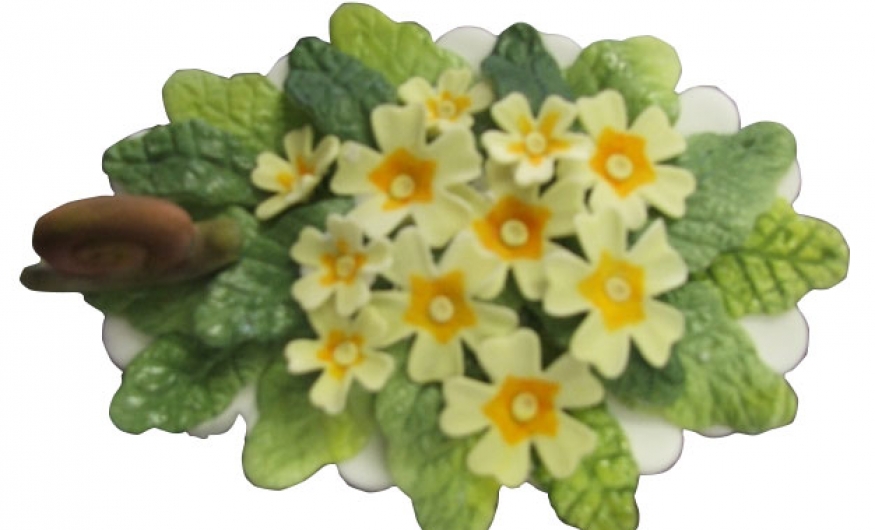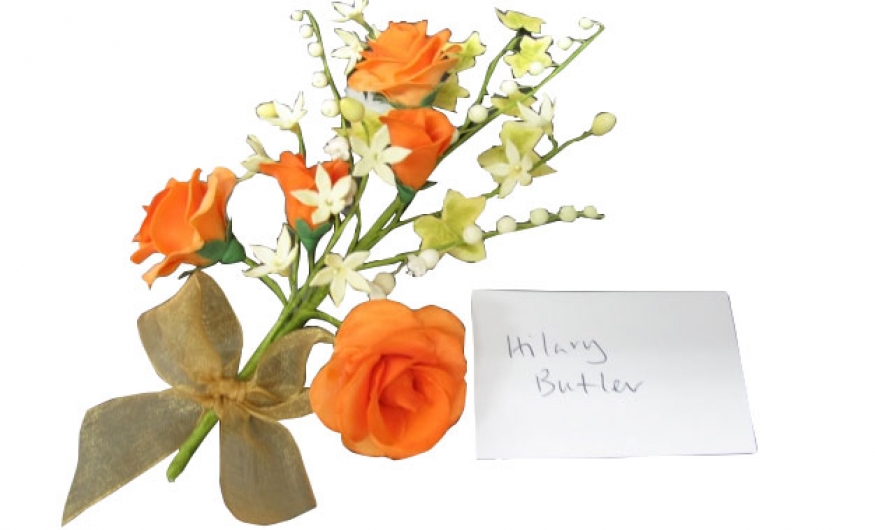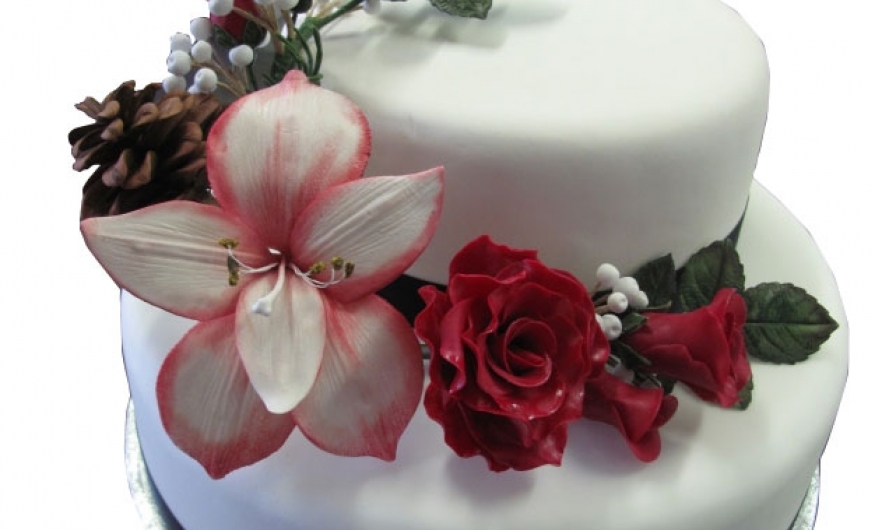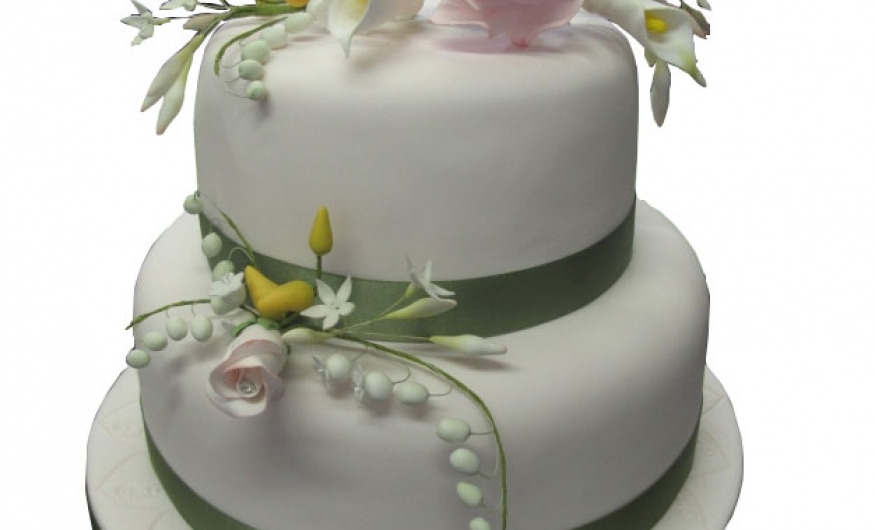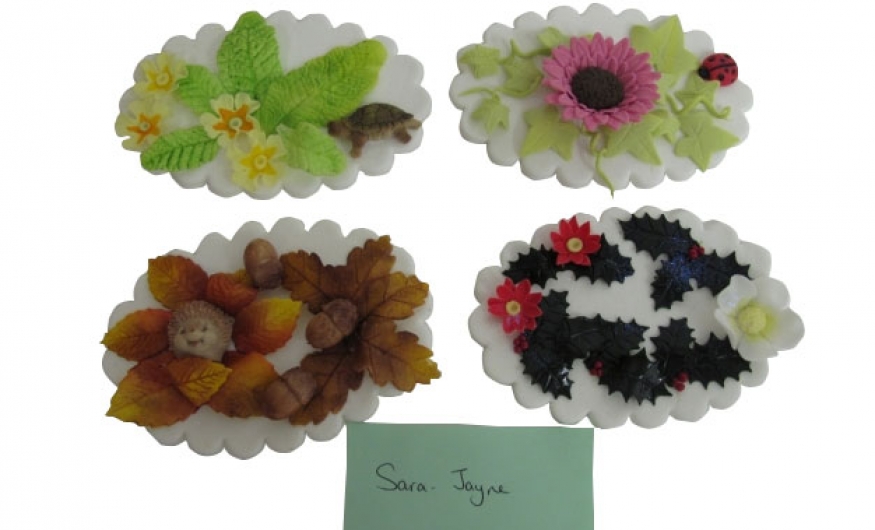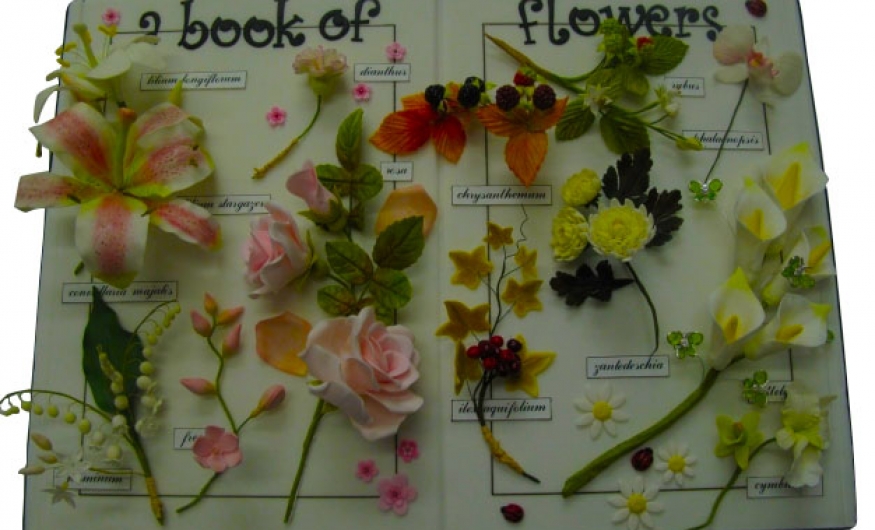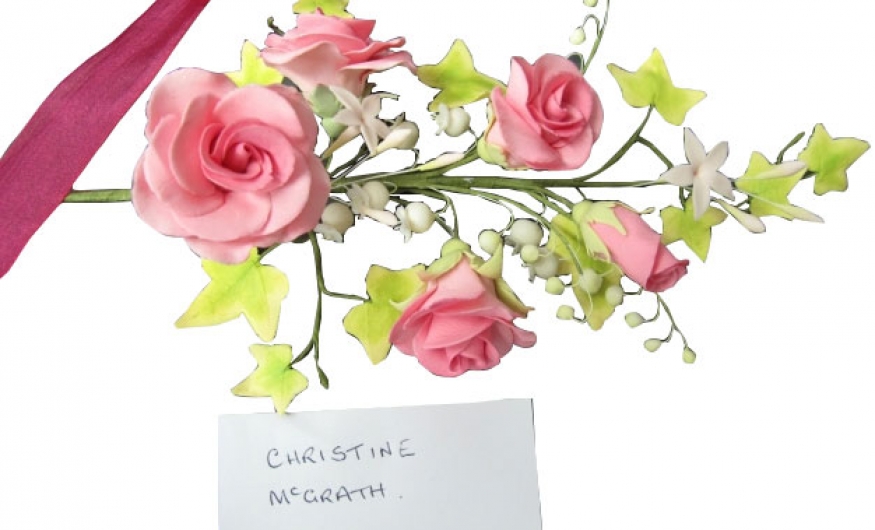 All the pictures are ones taken of work completed by previous students – if they can do it, you can too! We hope you will feel inspired by their creations.
The sugar flowers diploma starts right at the beginning from how to choose your flower paste to what each of the modelling tools does, how to use floristry tape and how to choose your wires. At the start of the course we focus on basic techniques and unwired flowers (perfect for cupcakes) and then progress onto wired flowers and leaves.
Learn how to assemble your flowers into stunning arrangements and how to secure them to your cakes. None of the work is done on cakes, the whole emphasis is on learning how to create the flowers and foliage although your tutor will explain a variety of methods for including your flowers within your cake designs.
The course also includes discussion on aspects of business practice and creative styling essential to any cake decorator whose ambition it is to make and sell cakes or to work in the cake industry.
Find out more about our Diploma Courses & Masters Certificate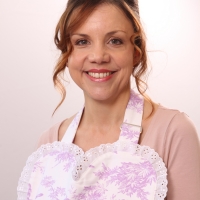 Annabelle
Annabelle
Director
Annabelle established Confection Perfection (now re-branded as Annabelle Jane Cake School) in 1996 from her kitchen table; bought her first retail premises in 2000 and is now settled in a delightful setting in Bearsted, just outside Maidstone. Annabelle has extensive cake decorating experience and is highly creative and artistic. Annabelle is an accredited tutor for the PME Diplomas in Sugar craft and also designs and delivers a wide range of other highly successful cake baking and decorating classes. Annabelle has a huge vision for our Cake School and ensures that the strong reputation we have earned continues to grow lead by her consistently high standards.
The 4 day intensive diploma course includes everything you need. You also receive a starter pack of equipment valued at £75 which is yours to keep and take home.
Expert tuition in inviting & fun environment. I always enjoy coming here & learning. Linda is down to earth, friendly. The course was very intensive but Linda is a very patient tutor.
— Caroline Freemantle, 18th October 2020
The course was fantastic, I love doing flowers so doing 4 wks of them was amazing. Linda was brilliant, always got time for you and very patient. An amazing 4 wks, loved every minute.
— Sarah Jane Land, 18th October 2020
Lovely atmosphere, relaxed fun and very informative with lots of yummy cake to taste! Tutor lovely, helpful, lots of tips and advice and clear instructions to follow. What I expected and more.
— Sherri Proctor, 18th October 2020
Linda was lovely. Made everything easy to understand and very helpful. Dummys should be included to take flowers home so they don't break. Would like to add honeysuckle! Thank you!
— Georgia Nelson, 18th October 2020
Excellent course, professional & fun. Brilliant tutor, good knowledge, friendly. Could maybe add another day & more time to be able to put different sprays together.
— Adina Cuiche, 18th October 2020
This course is a great start. Every step is a great help. The teacher is great and help me to work perfectly. She is professional and explains perfectly. Thank you so much Linda.
— Ani Dimitrova, 18th October 2020
Learnt so much. Well worth doing the course, tutor very patient and helps throughout. Had a great time. Course went very quickly and I now have the confidence to make flowers going forward.
— Kay Speed, 10th February 2019
More than I expected. 5+ stars. Linda is marvellous. Fun & informative. Would add more time.
— Delenda James, 10th February 2019
A lot to fit in on the 4 days. What I expected and more! Fantastic tutor. Extremely patient and helpful. Definitely will be coming back.
— Anna Saunders, 10th February 2019
4.5 stars - the only bit I struggled with was keeping up... I think an extra day to spread the course out would be beneficial. I thoroughly enjoyed the course. I have since made many beautiful sugar flowers. Annabelle is a wonderful tutor and she has a brilliant team who are all friendly and welcoming. I'm so glad I did the course. I'm looking forward to attending many more courses to further develop the skills gained.
— Karen, 27th April 2018
I would definitely recommend the course if you'd like to learn about sugar flowers. You are shown how to make a variety of different flowers and different techniques which can then be applied to either making the same flowers or other flowers that may not have covered in the course. Having very little experience of making flowers (or about flowers in general) this was a great course to attend. There is a lot covered by the course and you get to experience with a lot of different techniques and also play with the cake decorating 'toys' that the shop offers. Lots of moulds, wires, great products and dusts, as well as steamer, glaze etc.. Annabelle has a wealth of experience, is very patient and answers all your questions. We were also lucky to have lovely Linda around who was really supportive and helpful.
— Emma, 27th April 2018