Mother's Day Cookies
Learn an array of cookies decorating skills & bake 2 moulded cookies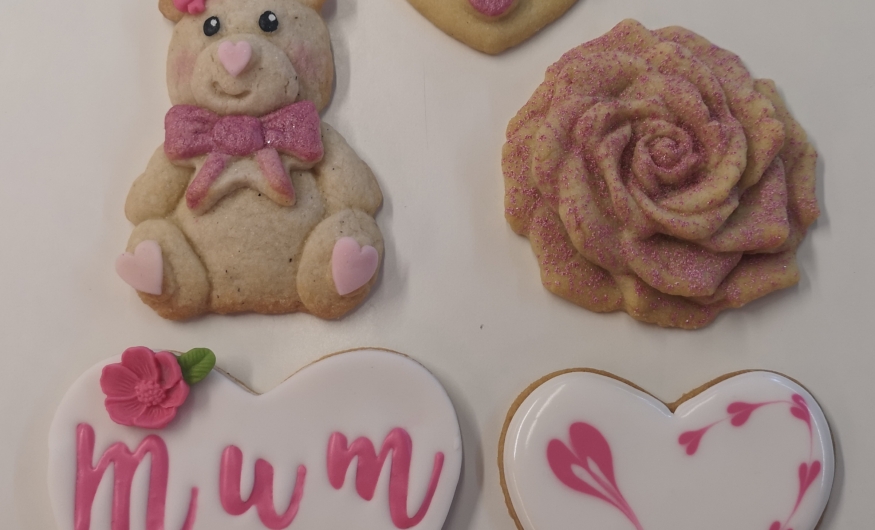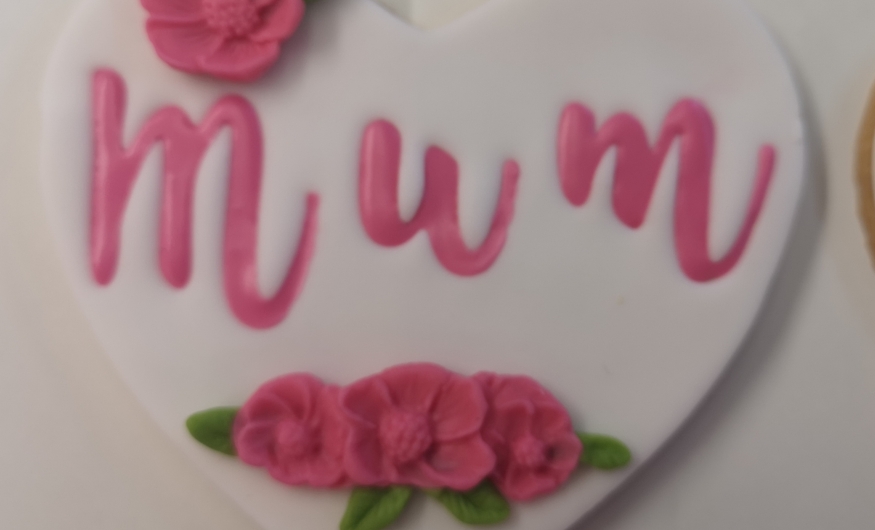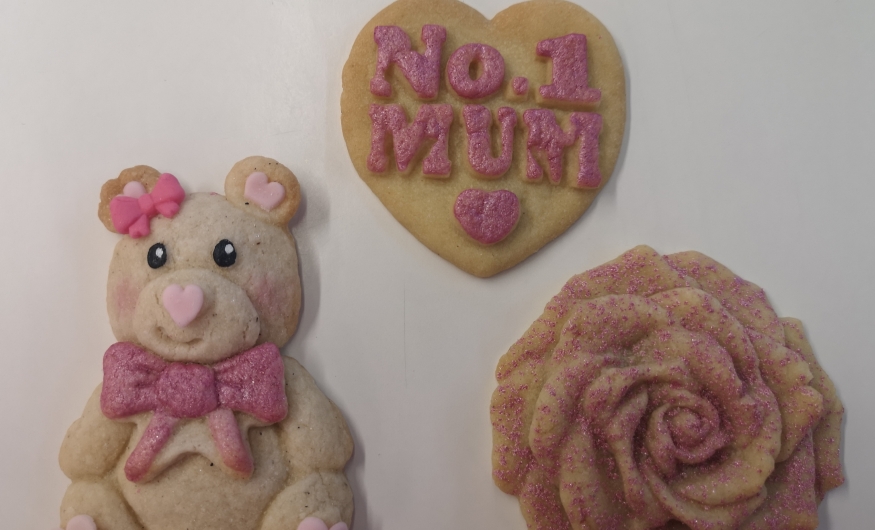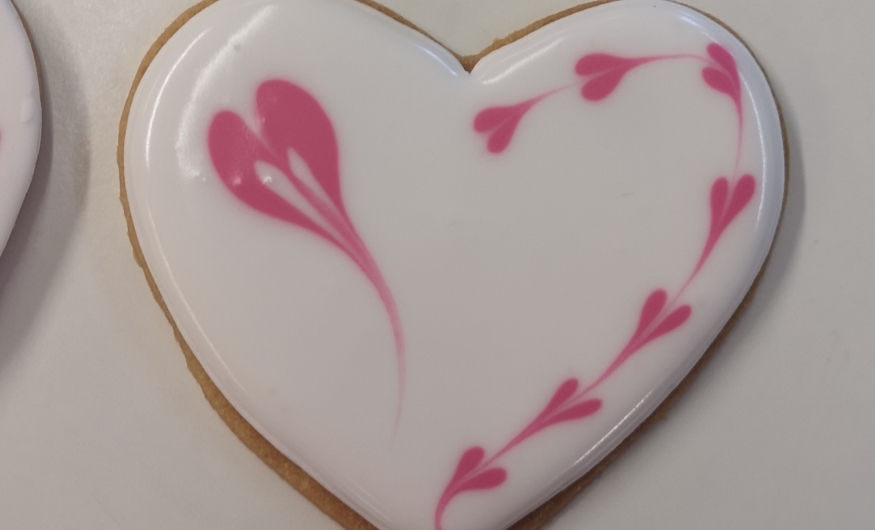 We will prepare vanilla cookie dough for you and bake 2 heart shaped cookies for you.
You will use moulds to shape 2 cookies which we will then bake and you will decorate using painted techniques and cut outs. One heart shaped cookie you will pipe and flood; then learn how to create pulled hearts. The remaining cookie you will ice in sugarpaste, use fun font stamps to emboss a message, paint or flood the message and complete the design with moulded flowers and leaves.
Tutorial - how to make the perfect cookie dough that holds its shape and won't spread.
How to use moulds to shape cookies
How to paint colour directly onto cookies
Tutorial - all about royal icing
How to make flood icing
How to pipe an outline and flood a cookie
How to add polka dots and pulled hearts
How to ice a cookie with sugarpaste
How to use fun font stamps to emboss a message
How to paint or flood the message
How to use moulds to create flowers and leaves
How to store your cookies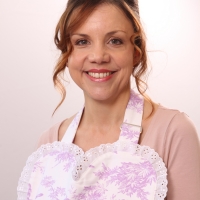 Annabelle
Annabelle
Director
Annabelle established Confection Perfection (now re-branded as Annabelle Jane Cake School) in 1996 from her kitchen table; bought her first retail premises in 2000 and is now settled in a delightful setting in Bearsted, just outside Maidstone. Annabelle has extensive cake decorating experience and is highly creative and artistic. Annabelle is an accredited tutor for the PME Diplomas in Sugar craft and also designs and delivers a wide range of other highly successful cake baking and decorating classes. Annabelle has a huge vision for our Cake School and ensures that the strong reputation we have earned continues to grow lead by her consistently high standards.
Everything is included - All the ingredients, icings, use of equipment and a box to take your cookies home are provided.
Attendees will receive a set of course notes and also a 10% discount in the shop on items used during the course.
We provide tea, coffee and drinking water - and of course cake.
You may like to bring an apron.
I was really looking forward to this & it did not disappoint. Amazing tutor! Knows soooo much & explained it so well. Lots of tips & advice explained in a calm way. I learnt lots of new techniques despite having done many courses.
— Lexis Ingram, 7th March 2020
This course is a taster session & will want you to do more courses. Annabelle is a font of all knowledge & you always learn something new,
— Sally Price, 7th March 2020