Modelled Dragon
Create a dragon from Rice Krispie treat, then complete the design with modelling paste and air brush colours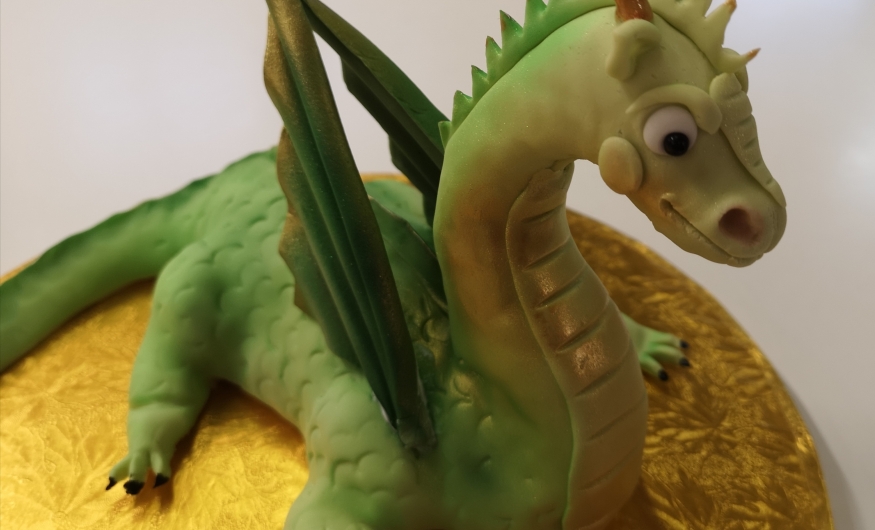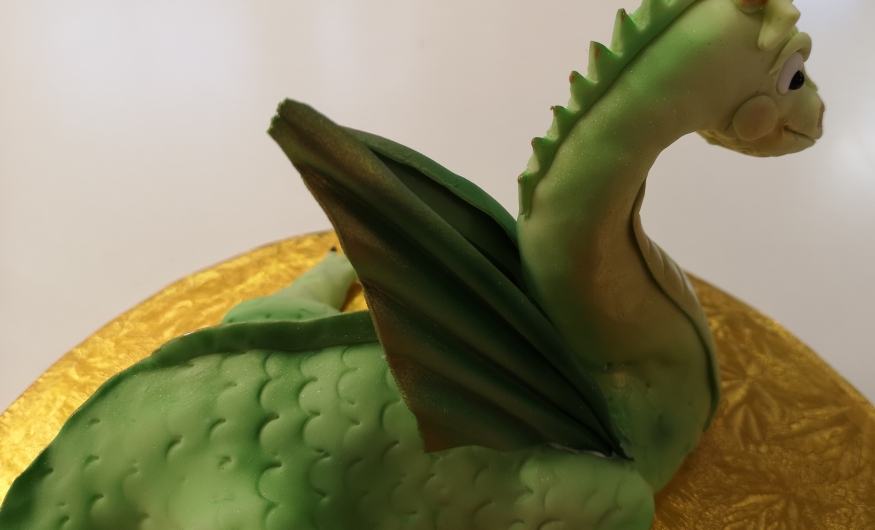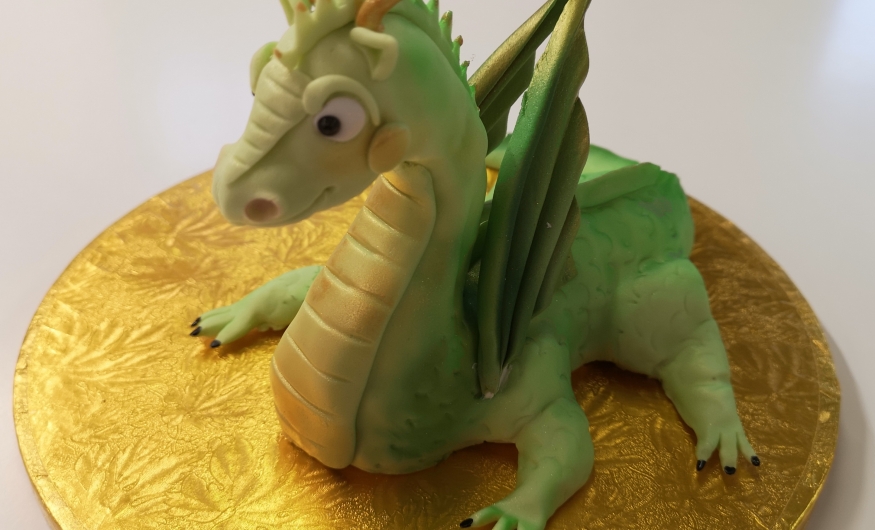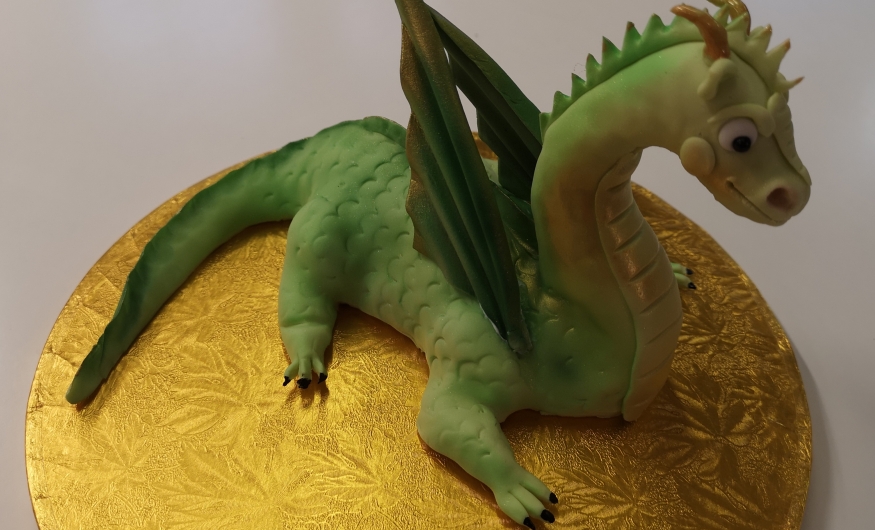 You will begin the day by making Rice Krispie Treat and then shape this into your dragon. Moving on you will then make wings, cover your dragon in modelling chocolate, followed by modelling paste and make decorative details. Complete your dragon by airbrushing colour and using edible paints.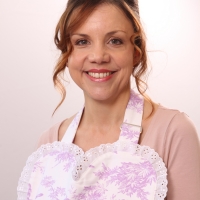 Annabelle
Annabelle
Director
Annabelle established Confection Perfection (now re-branded as Annabelle Jane Cake School) in 1996 from her kitchen table; bought her first retail premises in 2000 and is now settled in a delightful setting in Bearsted, just outside Maidstone. Annabelle has extensive cake decorating experience and is highly creative and artistic. Annabelle is an accredited tutor for the PME Diplomas in Sugar craft and also designs and delivers a wide range of other highly successful cake baking and decorating classes. Annabelle has a huge vision for our Cake School and ensures that the strong reputation we have earned continues to grow lead by her consistently high standards.
Everything is included for you to create your dragon - the materials and use of equipment. We will provide a box to take your dragon home in. If liked, you may bring your own air-brush.
We provide tea, coffee, drinking water and cake. You may like to bring a packed lunch - alternatively there is a deli a short walk from the shop.
Students recieve a comprehensive set of notes and a 10% discount on shop purchases (off items used on the course).
Fantastic, amazing, great instructions, brilliant course.
— Sarah, 6th April 2019
Perfect pace, excellent tips, every step modelled clearly.
— Julia, 6th April 2019
This was the most fantastic course I've attended as I absolutely love Dragons. Learned so many new skills including using my airbrush.
— Zelda Heath, 6th April 2019
This was brilliant, learnt so many different techniques. Annabelle brilliant as usual. Loved it.
— Delenda James, 6th April 2019
Brilliant course, better than expected. The course was wonderful & it was good to use the spray painting.
— Sue Butcher, 6th April 2019
Great course, amazing tutor. Learnt so much with lovely people. An amazing day. Loved it.
— Yvonne Jones, 6th April 2019