Handbag with flowers
Create a beautiful carved handbag cake with flowers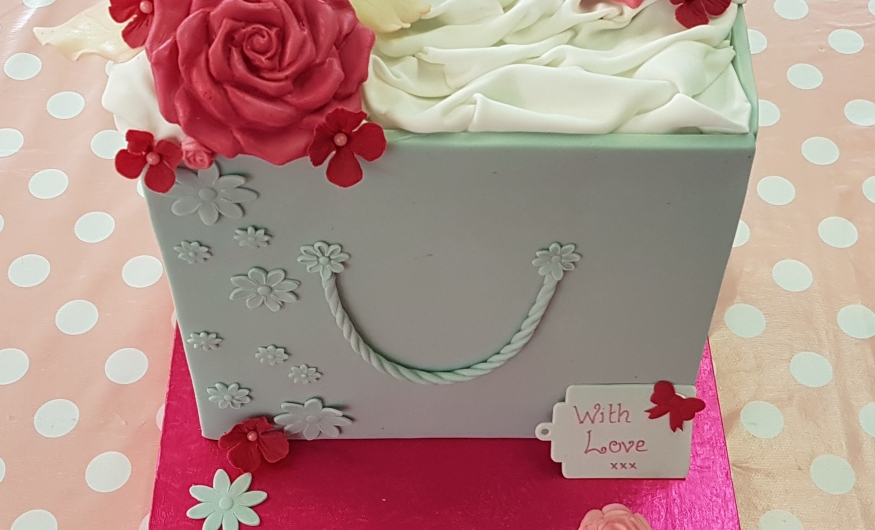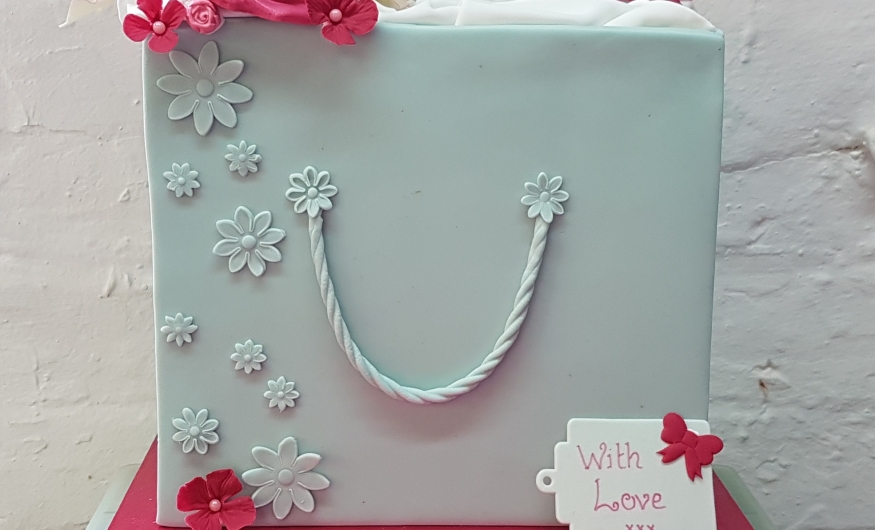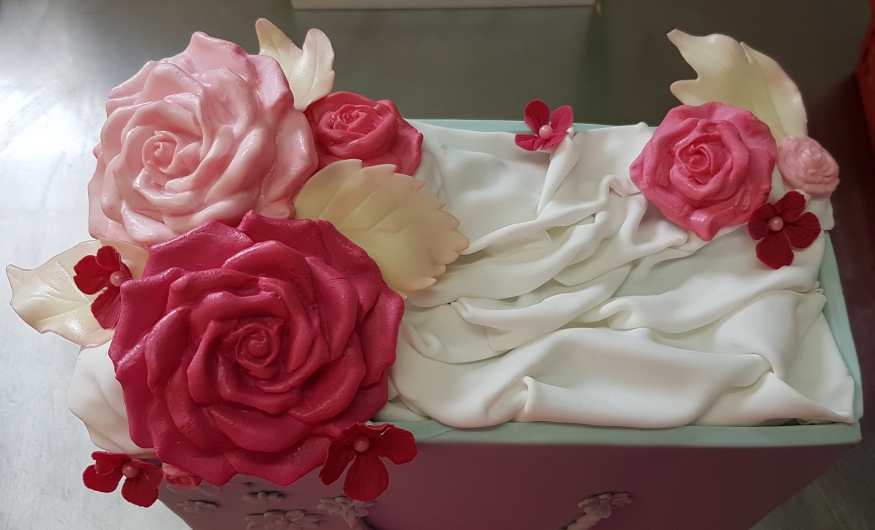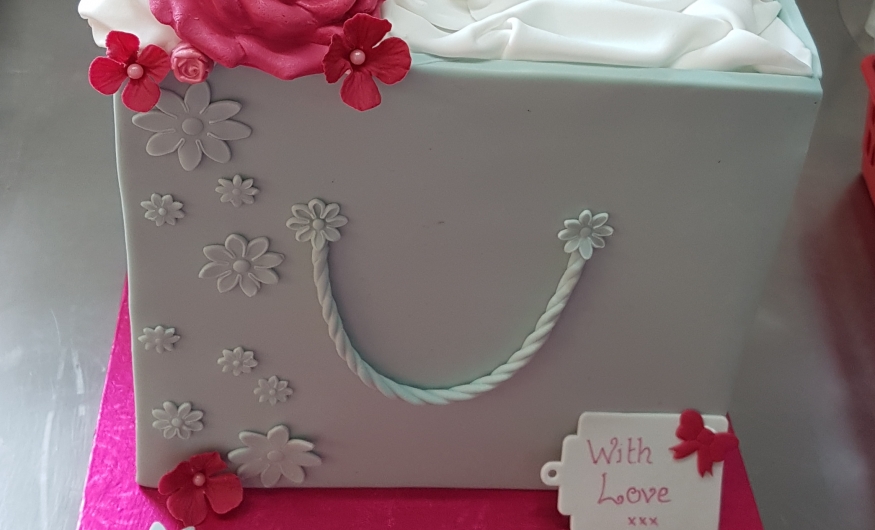 We will bake maderia cakes and make ganache for you. During the day we will teach you step by step simple carving, creating templates, stacking and ganaching a cake, use of dowels and covering cakes in panels. Moving on you will learn effective techniques for hiding joins (gloop method!), how to create edible 'tissue paper', making simple flowers and leaves using moulds and cutters, how to make an edible gift tag. You will learn finishing touches such as a handle using the sugar gun, simple cut out flowers. You will learn how to add accent colour with dusts and how to use the edible glaze.
You can choose your preferred colour scheme.
Everything is included - cakes, ganache, sugar paste, colours, use of equipment, board and box. Students will recieve a set of course notes as well as a 10% discount on items (thhose used on the course) purchased in the shop on the day.
You may like to bring an apron.
We provide tea/ coffee/ drinking water and cake. You may like to bring a packed lunch or there is a local deli in walking distance.
Excellent tutor. Paced the learning for everyone and recapped often. Extra tips & answered questions additional to the course. The tutors are always friendly & helpful - going above & beyond with advice. Anything I would add? More time!
— Marie Roostan, 6th October 2018
Very friendly, helpful, knowledgeable tutor. Thank you for a great day.
— Yvonne Jones, 6th October 2018
I loved it, but - needed more time! Excellent tutor.
— Gill Newton, 6th October 2018
Excellent. Very good tutor.
— Rethina, 6th October 2018
Definitely pleased. More than what was expected. Fantastic tutor. Need more time
— Delenda James, 6th October 2018
More than excellent tutor. Course more than I expected. Never thought I would be able to do something like this. Linda made it possible. Thank you.
— Sheila Scott, 30th June 2018
Excellent tutor. Lots of fun. Lots of tips & tricks.
— Afton Dilks, 30th June 2018
Linda was very good at explaining & very friendly, excellent helping too. Course was what I expected & more. Could add more time. I will be back.
— Jan Peters., 30th June 2018
Great course, very busy & lots to learn. Amazing & lovely tutor.
— Erika, 30th June 2018
Linda was very helpful as always & patient. Maybe a 2 day course as a lot of content.
— Sally Price, 30th June 2018
Brilliant tutor - helped me a huge amount. Thank you for a great day.
— Doreen King, 30th June 2018