Halloween witch's cauldron
Make Rice Krispie Treat, shape it and then create a cauldron using a wide range of techniques Social Distancing & safety measures in place.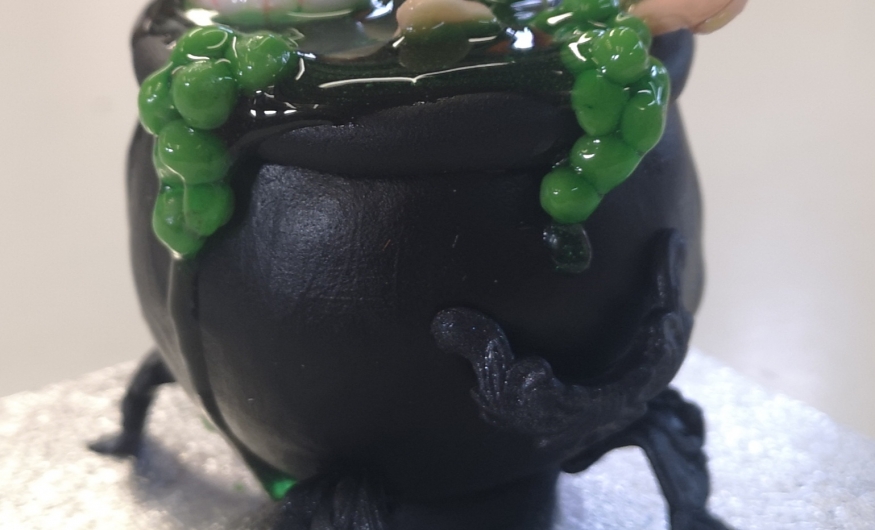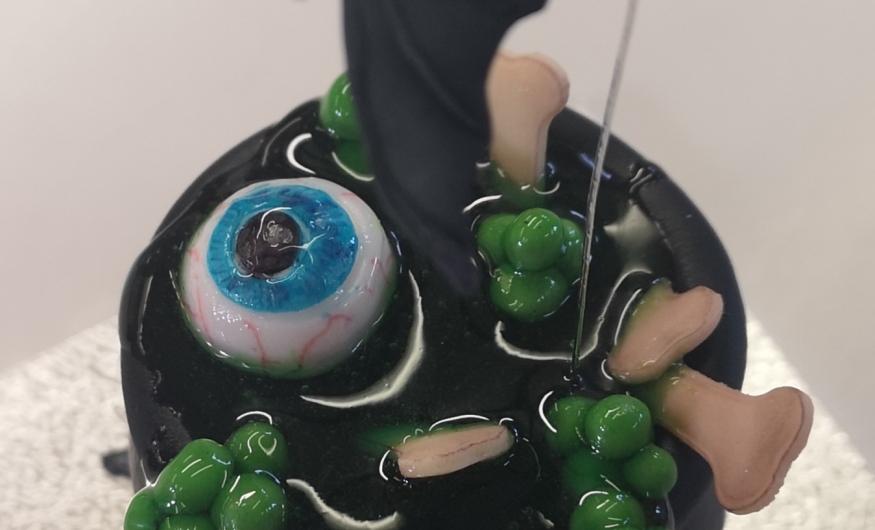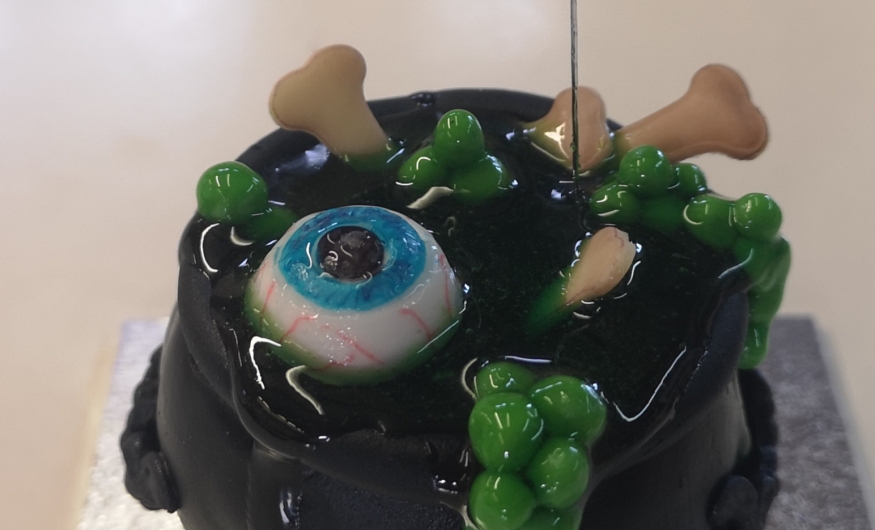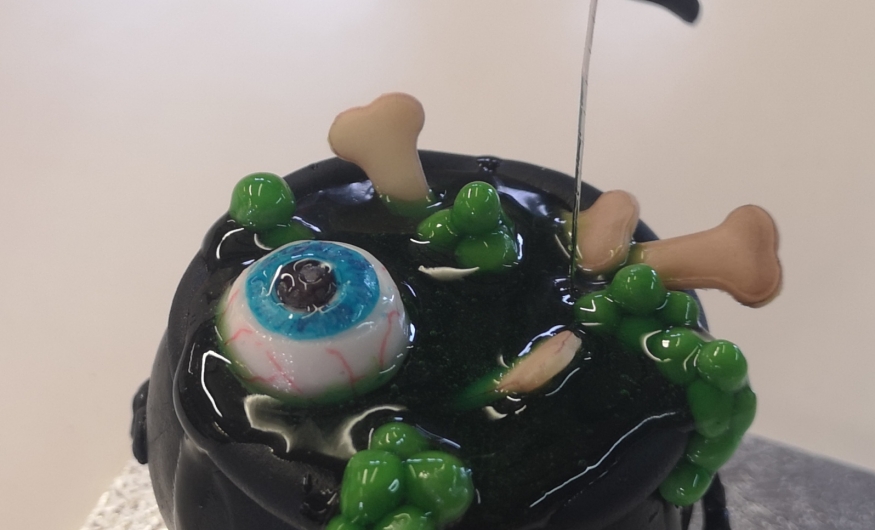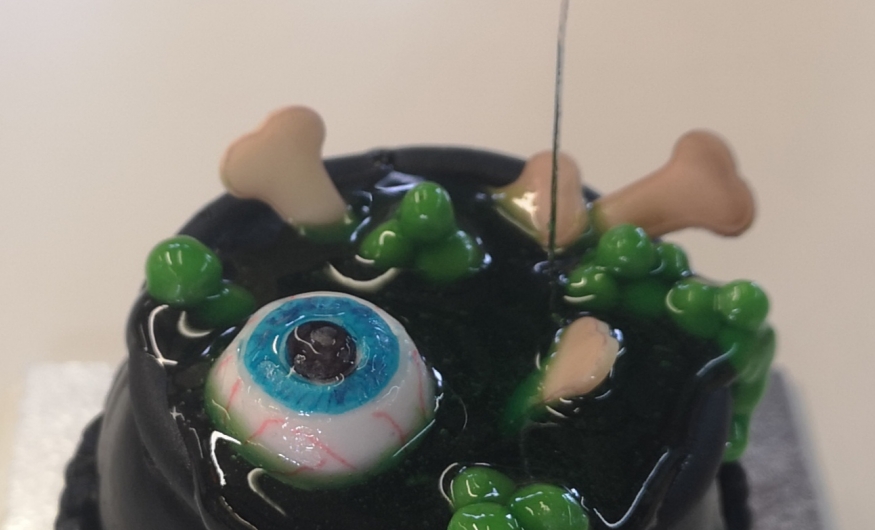 A really fun workshop covering a wide range of skills. The workshop starts with you learning how to make rice krispie treat, how to use it and top tips on shaping it. Moving on you will cover your 'cauldron' in sugarpaste and then decorate it using modelled items, moulds, dusts, colours and piping jelly.
Tutorial - all about rice krispie treat, when to use it, different applications, storage
How to make rice krispie treat
How to shape RKT
How to cover your cauldron in sugarpaste
How to use moulds in innovative ways to enhance and add detail
How to use plunger cutters
How to use dust colours
How to wire your bat
Why and how to use safety seal
How to make an eyeball!
How to use and colour piping jelly
Storage & transportation of your cauldron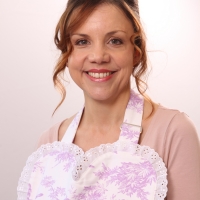 Annabelle
Annabelle
Director
Annabelle established Confection Perfection (now re-branded as Annabelle Jane Cake School) in 1996 from her kitchen table; bought her first retail premises in 2000 and is now settled in a delightful setting in Bearsted, just outside Maidstone. Annabelle has extensive cake decorating experience and is highly creative and artistic. Annabelle is an accredited tutor for the PME Diplomas in Sugar craft and also designs and delivers a wide range of other highly successful cake baking and decorating classes. Annabelle has a huge vision for our Cake School and ensures that the strong reputation we have earned continues to grow lead by her consistently high standards.
The course price includes everything you need to make and decorate your cauldron. Course attendees will also receive a full set of course notes and a discount sheet which gives exclusive discounts on the items used during the course purchased in the cake decorating supplies shop on the day of your course.
Such a gruesome, icky, but fun course. So many new techniques learnt. Lots of tips. Thank you!!
— Lex Ingram, 30th October 2019
Great evening, learnt loads, love my cauldron. Linda was great.
— Kirsty, 30th October 2019
Absolutely recommend. Course better than I expected. Excellent tutor.
— Zelda Heath, 30th October 2019
I really enjoyed this course, it was fun but also new skills for me to learn. Linda was excellent - as usual, so helpful and supportive:) Thank you.
— Diane Bradley, 30th October 2019