Halloween cupcakes
Decorate 4 cupcakes in these super fun designs using a range of clever techniques Social Distancing & safety measures in place.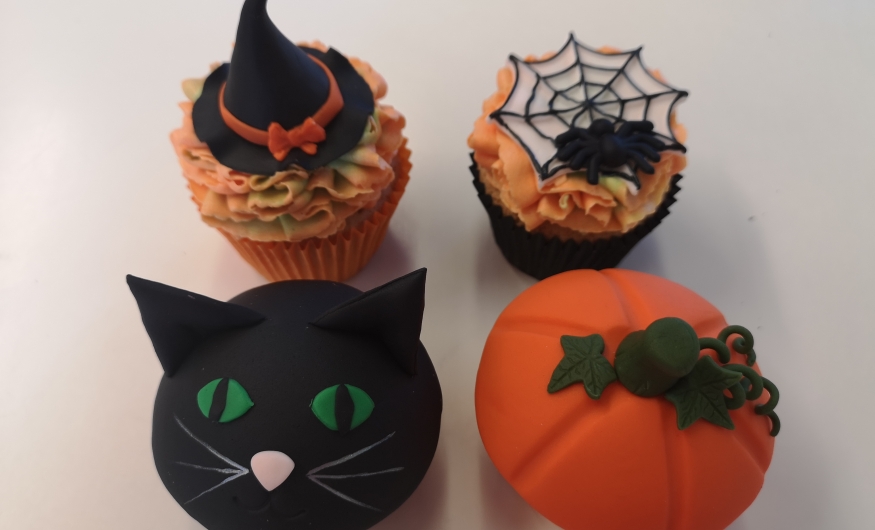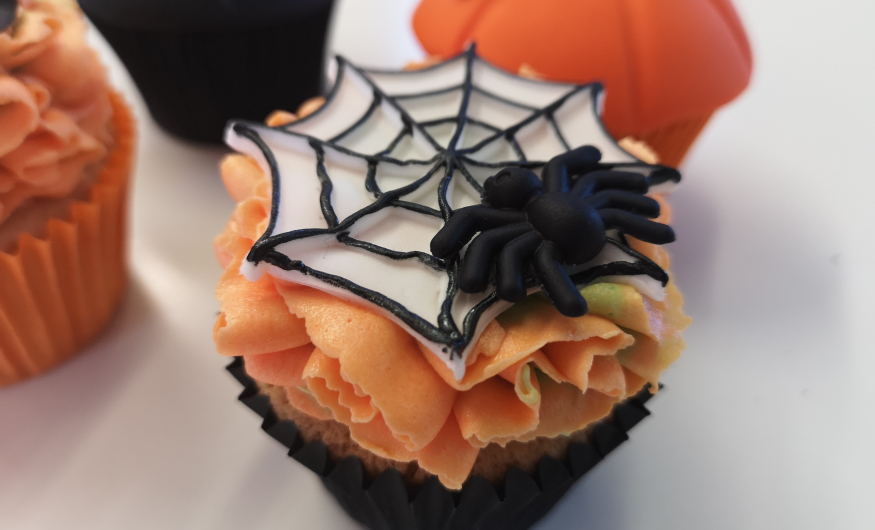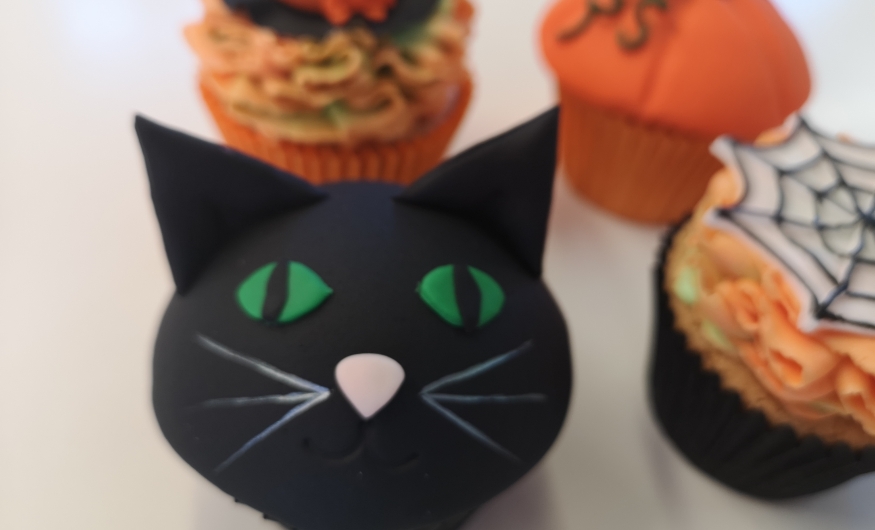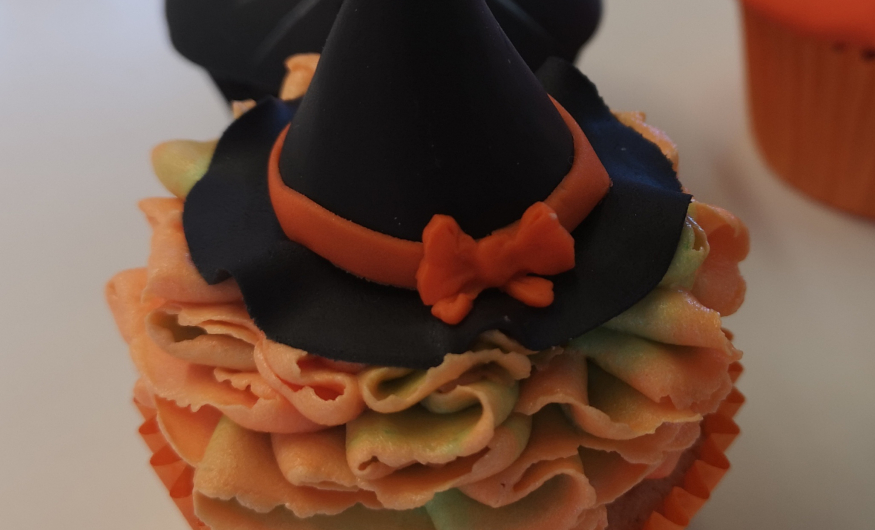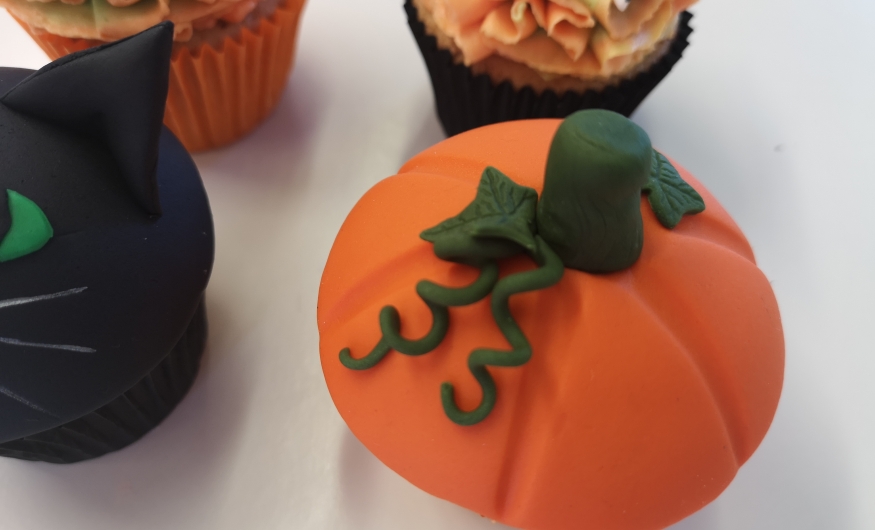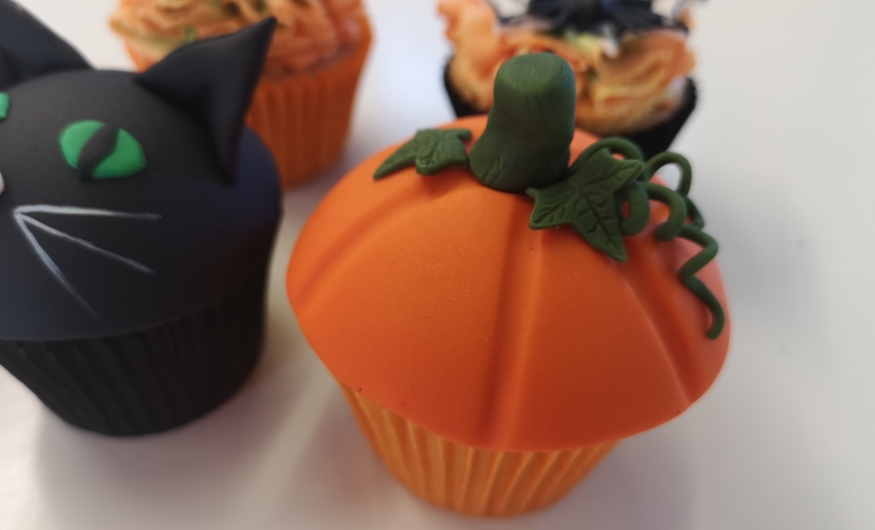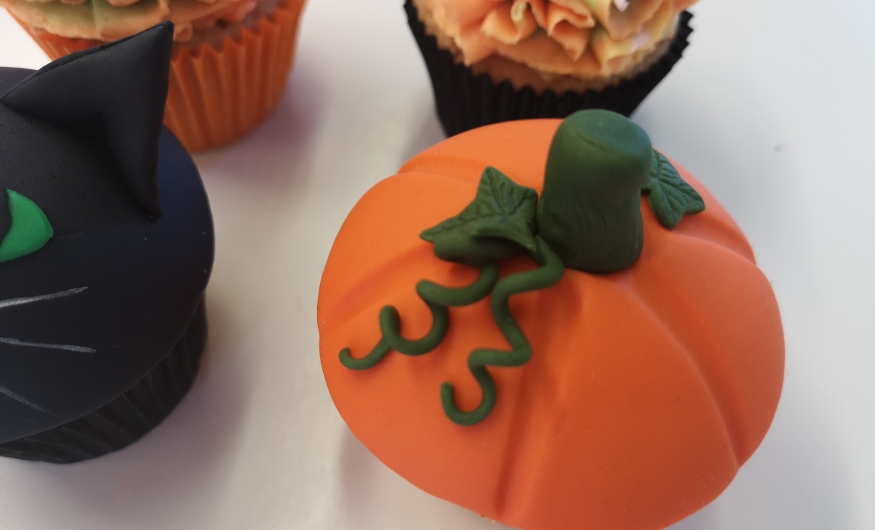 We will bake you 4 vanilla cupcakes and you will decorate them under the guidance of an experienced tutor. Learn how to create a domed pumpkin, a domed black cat, a modelled witches hat sitting of two-tone ruffle piping and a moulded cobweb and spider also on ruffle piping.
Tutorial - different types of icing, when and how to use them
How to create a cupcake dome
How to create a domed pumpkin cupcake topper including leaves, stalk and tendrils
How to use professional modelling tools to best effect
How to create a domed black cat cupcake topper
How to paint on sugarpaste
Basic modelling techniques
How to model a witches hat
How to use a mould
How to use pop it moulds
How to use the twist twist nozzles
How to create 2 tone cupcake piping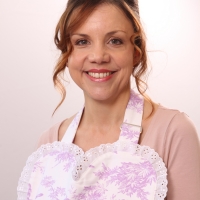 Annabelle
Annabelle
Director
Annabelle established Confection Perfection (now re-branded as Annabelle Jane Cake School) in 1996 from her kitchen table; bought her first retail premises in 2000 and is now settled in a delightful setting in Bearsted, just outside Maidstone. Annabelle has extensive cake decorating experience and is highly creative and artistic. Annabelle is an accredited tutor for the PME Diplomas in Sugar craft and also designs and delivers a wide range of other highly successful cake baking and decorating classes. Annabelle has a huge vision for our Cake School and ensures that the strong reputation we have earned continues to grow lead by her consistently high standards.
The course price includes everything you need to decorate your cupcakes including a box to take them home. We will provide 4 cupcakes, buttercream/ frosting, all of the materials, all sugarcraft tools, equipment and refreshments. Course attendees will also receive a full set of course notes and a discount sheet which gives exclusive discounts on the items used during the course purchased in the cake decorating supplies shop on the day of your course.
It was amazing! Linda is very kind and shows you easier ways of going things. 10/10!
— Lois, 27th October 2020
Great tutor. 5* course.
— Rochelle, 27th October 2020
I'd recommend, you learn so much having fun. Excellent tutor.
— Chris Huckle, 27th October 2020