Ganache and Drip cake
The emphasis of this course is all about professional ganaching techniques- learn how to make ganache, how to achieve a perfect finish on a ganached cake and how to get that perfect drip.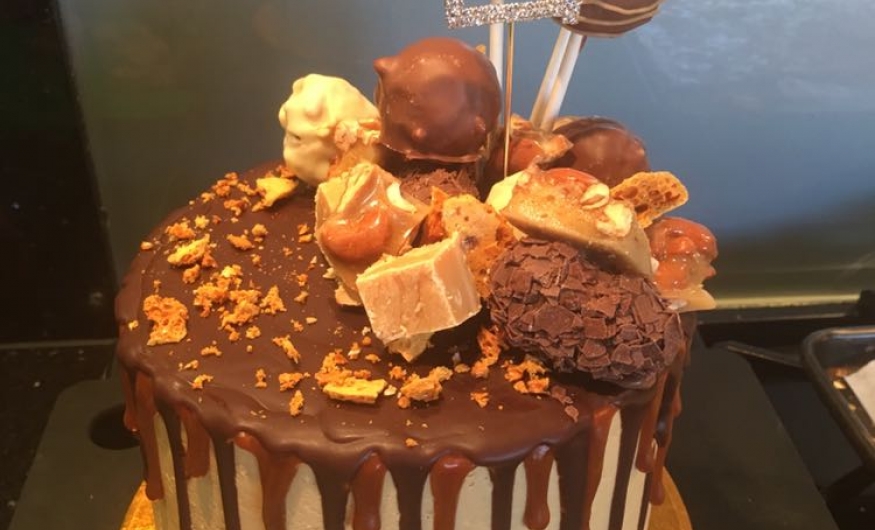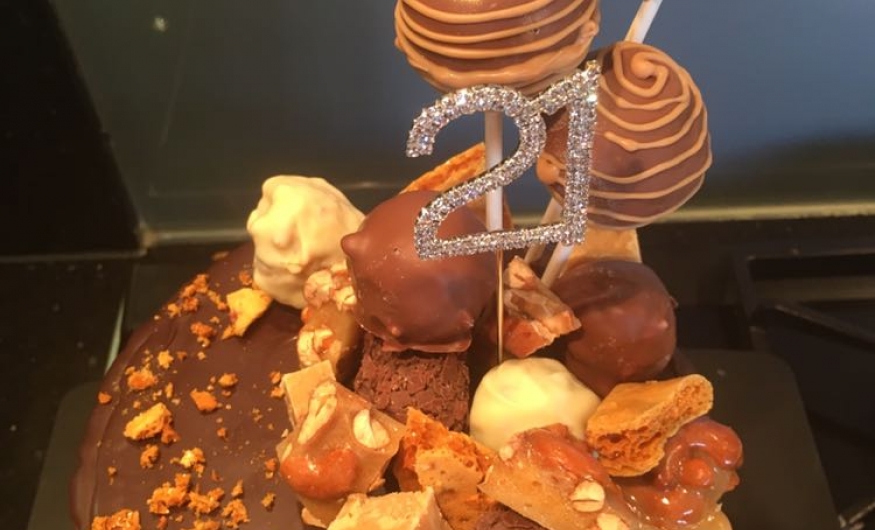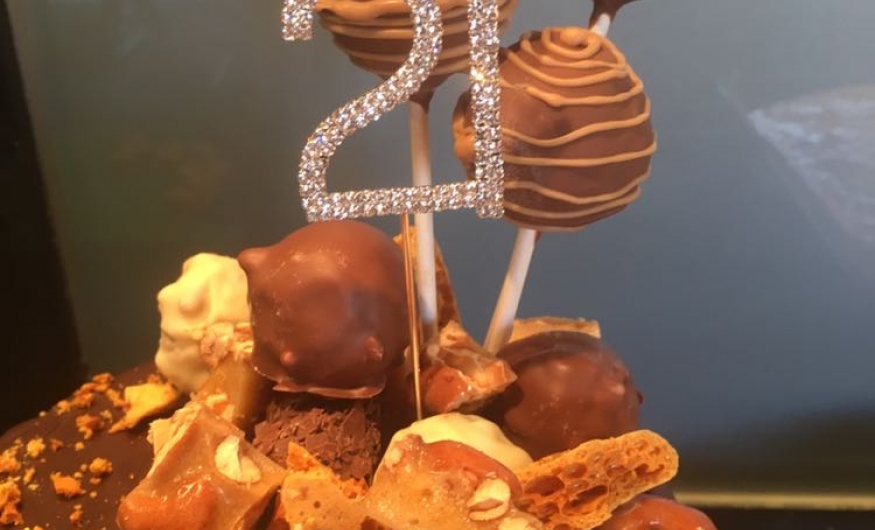 The emphasis of this course is all about professional ganaching techniques.
We will bake vanilla maderia cakes for you. Begin the day by making ganache (you may choose white, milk or dark) and ganache buttercream. Using the ganache buttercream and your choice of curd/ jam you will split and fill your cakes. Learn the professional ganache crumb coat technique. Moving on you will learn how to achieve a perfect finish on your ganached cake. We share our top tips, insider secrets and professional knowledge on how to achieve a smooth, even finish, sharp edges and a perfectly level top.
Whilst the cake is firming you will make your own cake pops. Learn how to temper chocolate (and use this to dip your pops). You can embellish your pops with a selection of finishes.
We will demonstrate how to make fudge.
Learn how to create the perfect drip - it is all about consistency and the application. You can then add a double or even triple drip to your cake.
Complete your cake with your cake pops and the home made fudge.
This is a very comprehensive course covering a wide range of ganache and chocolate skills and you will go home with an amazing cake.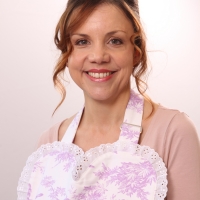 Annabelle
Annabelle
Director
Annabelle established Confection Perfection (now re-branded as Annabelle Jane Cake School) in 1996 from her kitchen table; bought her first retail premises in 2000 and is now settled in a delightful setting in Bearsted, just outside Maidstone. Annabelle has extensive cake decorating experience and is highly creative and artistic. Annabelle is an accredited tutor for the PME Diplomas in Sugar craft and also designs and delivers a wide range of other highly successful cake baking and decorating classes. Annabelle has a huge vision for our Cake School and ensures that the strong reputation we have earned continues to grow lead by her consistently high standards.
The course price includes everything you need.
Course attendees will also receive a full set of course notes and a 10% discount on items purchased in the cake decorating supplies shop on the day of your course.
The course was brilliant, Linda was amazing, and my experience much more than I imagined. Thank you!!
— Diane Bradley, 11th May 2019
This is the 4th time I've done a ganache cake and learn something new every time. Things become easier and you tend to have time to listen and learn more. Linda is always a delight to be with. Very informative, fun & inspiring.
— Delenda James, 11th May 2019
This course is such value for money. Lots of hints & tips. Super clear, friendly & helpful tutor. So many skills covered & a lot to take home to eat, A real showstopper!
— Alexis Ingram, 11th May 2019
Thoroughly recommend it for drip cakes & other uses of ganache + chocolate work. Learn so much. Very, very patient + helpful tutor. Brilliant! So lovely + knowledgeable.
— Cassie Lounds, 11th May 2019
I thoroughly enjoyed the day. Very good tutor, patient, explains everything clearly and happy to answer any questions.
— Amy Jeffery, 23rd February 2019
Brilliant day, the time flew. Learnt so much.
— Sue Butcher, 23rd February 2019
This is the second time I've done this course and feel like I've learnt more this time as you tend to take in more. Linda is, as always, fun & informative.
— Delenda James, 23rd February 2019
The courses are fantastic. Excellent tutor. Don't change anything. Just grand.
— Gemma Gullen, 23rd February 2019
Fantastic course for introduction to using chocolate.
— Hayley Wimpory, 1st August 2018
Very friendly and tutor super helpful. Explained everything very well. Very approachable & provided constant help during the day & had lots of patience!
— Lynne Smith, 1st August 2018
Had a wonderful day, Just a great course to do. Linda was a brilliant tutor, explain everything clearly and we had time to complete our cake and I had the best day ever!
— Raye Mew, 1st August 2018
Excellent tutor. Very friendly + full of useful tips. The picture on the website made the cake look bigger and maybe 6 people, I felt a little squashed.
— Victoria Farrow, 1st August 2018
Excellent tutor. Excellent course.
— Karen MacLeod, 1st August 2018
I would always recommend courses with Annabelle Jane cake school as they are full of information within a friendly, supportive environment. Great learning with lots of support. This course encompassed everything I had wanted.
— Sue Vallender, 1st August 2018
You couldn't fit any more in, excellent! Brilliant course, Learnt so much. I'll be back!
— Sharon Henderson, 5th May 2018
5*. Excellent, helpful, patient tutor.
— , 5th May 2018
The drip Cake course is fantastic. It is a full day but take home a wonderful cake! Lovely Linda was very informative. Gave us lots of tips and ideas and explained the course very well.
— Diane Hall, 5th May 2018
Linda is a very patient tutor who is full of knowledge + patience. Explained in a simple to understand way.
— Alison Lynch, 5th May 2018
Every course I have done has been great. Easy to learn and remember. Great course notes to recreate at home. Linda was brilliant!
— Keeli Jones, 5th May 2018
Excellent course. Good pace and lots to do and learn. Loved this course.
— Janet Owen, 5th May 2018
Excellent tutor - informative, knowledgeable & patient. Fabulous. It has been a great day.
— Jacqui Stylianides, 5th May 2018
Very organised, very professional, patient and reassuring tutor. I learnt lots and enjoyed my day thoroughly.
— Amy McLoughlin, 5th May 2018