Festive Penguin Cupcakes
Delicious little delights adorned with the adorable penguin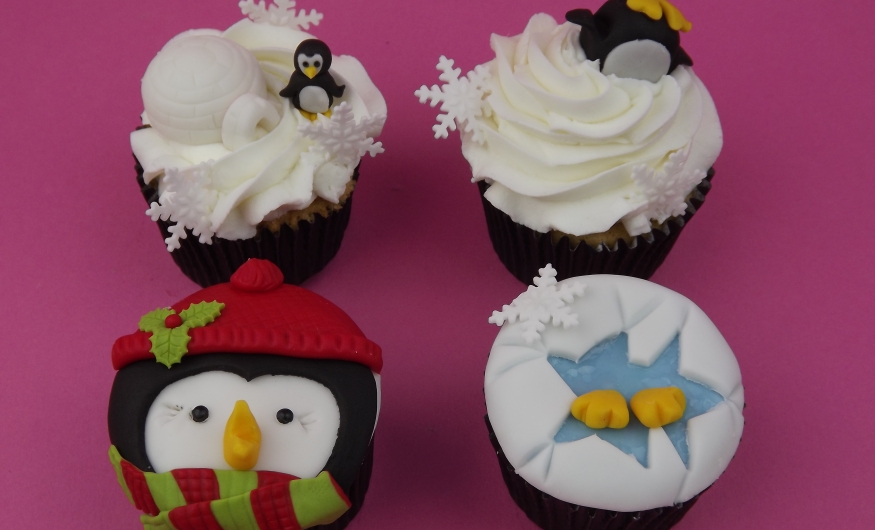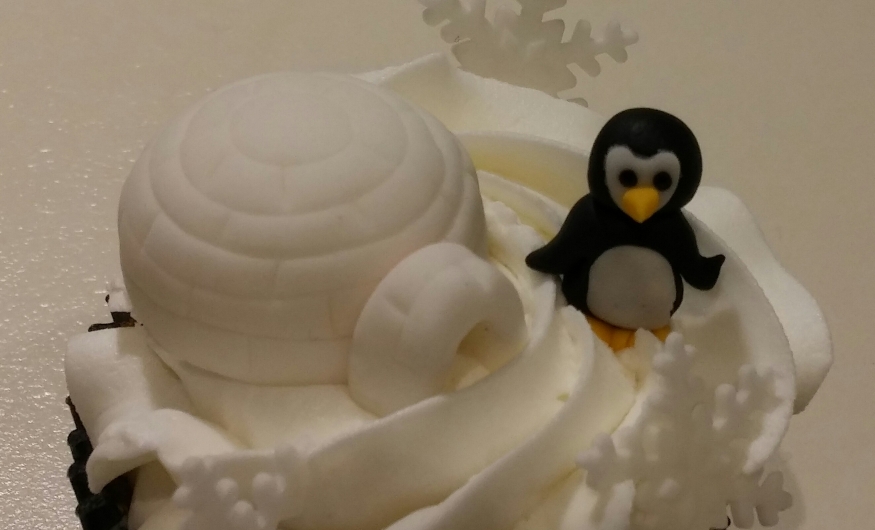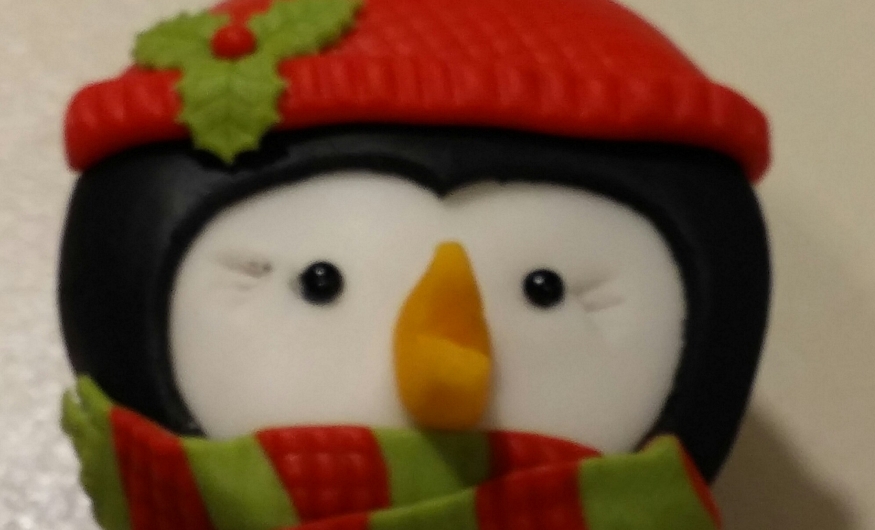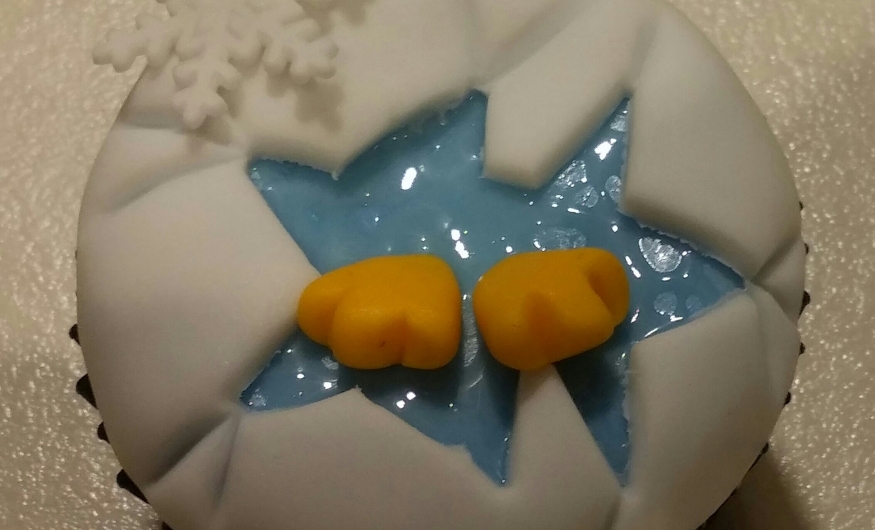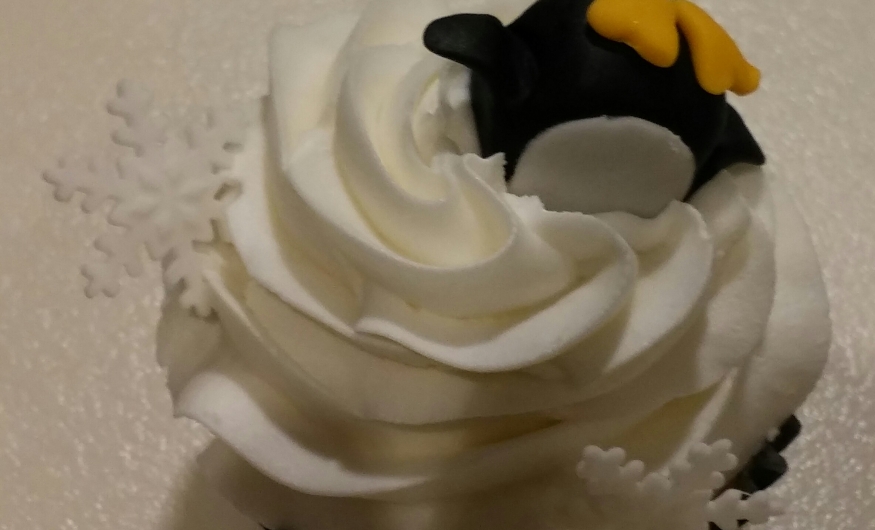 We will bake you 4 yummy cupcakes, you bring your enthusiasm and then we will show you how to bring penguins and cupcakes together.
We have packed this mini workshop with lots of different skills - you will learn how to pipe a rose swirl, a Mr Whippy swirl, how to flat ice a cupcake, basic modelling skills, using flower paste, piping jelly techniques, patterned paste, basic cutters and lots more. Even better - you go home with a box of 4 delicious and incredibly cute cupcakes.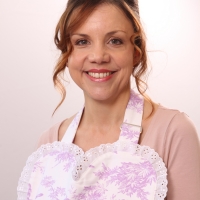 Annabelle
Annabelle
Director
Annabelle established Confection Perfection (now re-branded as Annabelle Jane Cake School) in 1996 from her kitchen table; bought her first retail premises in 2000 and is now settled in a delightful setting in Bearsted, just outside Maidstone. Annabelle has extensive cake decorating experience and is highly creative and artistic. Annabelle is an accredited tutor for the PME Diplomas in Sugar craft and also designs and delivers a wide range of other highly successful cake baking and decorating classes. Annabelle has a huge vision for our Cake School and ensures that the strong reputation we have earned continues to grow lead by her consistently high standards.
Everything is included - the cupcakes, icing, use of materials and a box to take your cupcakes home. Students also receive a 10% discount in the shop on items used throughout the course.
We provide tea, coffee, drinking water and cake.
You may like to bring an apron
Definitely recommend. A lot of fun, I enjoyed myself so much. Very good tutor. Thank you.
— Emily, 7th December 2019
A great afternoon! Great session and learnt a lot. Brilliant, friendly, professional & really helpful tutor.
— Samantha Coppin-Derby, 7th December 2019
The most incredible experience of my life - a much better afternoon that I expected! My tutor was amazing, friendly and very helpful. Thank you!
— Maisie, 7th December 2019
A lovely way to spend an afternoon with amazing teachers - so friendly & welcoming & funny. Very knowledgeable & helpful. Relaxed class and even better than expected.
— Gemma, 7th December 2019
Good fun - excellent results. Wonderful tutor, helpful, kind.
— Debbie Ide, 7th December 2019
A great crimbo pressie - brings out your creative and perfectionist side! Good fun. Excellent, patient and fun tutor.
— Louise Coppin, 7th December 2019
Have attended many courses, tutor excellent, as usual. Looking for the next one.
— Dorothy, 7th December 2019
Such a wonderful experience & would recommend it to anyone, whether you are artistic or not. Excellent tutor.
— Zelda Heath, 7th December 2019
I found the tutor very good. I did not know I could do so much, with the tuition I had. I would thoroughly recommend.
— Lisa Tanner, 15th December 2018
Enjoyable + relaxing. Very helpful / friendly tutor. More time maybe.
— , 15th December 2018
Course was just right. Excellent tutor. And join Cake Club, enjoy Facebook Club page. You can ask questions and get answers almost immediately. Get great ideas and show off your cakes. I love it.
— Penny Wilcock, 15th December 2018
Excellent teaching, course content and welcome setting. Very knowledgeable tutor with good humoured delivery. Good timing.
— Vicki Ponder, 15th December 2018
Could be a little longer, was racing to catch up! Excellent tutor. Likely to come again.
— Andrea Pryke, 15th December 2018
Penguin cupcakes is a really fun course as a nice Christmassy thing to do. I * cake school – thank you
— Julia Cleaver, 16th December 2017
Great fun. Learnt lots. Annabelle is amazing!
— Sally Hopson, 16th December 2017
Annabelle was so kind and helpful throughout, patient + so knowledgeable. Amazing.
— Jenny Whitlock, 16th December 2017
New ideas. Great fun and festive.
— Katy Carpenter, 16th December 2017
Fab tuition, good value for money, lovely atmosphere. Stupendously fabulous tutor. Possibly needs to be 2.5 hours. Definitely going to come back.
— Nicki, 16th December 2017
Very enjoyable! Lovely tutor! Extremely good!
— Ashleigh, 16th December 2017
Very good. Loved the end product.
— Gill Whitlock, 16th December 2017
The course was very engaging. Very welcoming and a good pace.
— Paul Fermor, 16th December 2017
Fabulous tutor. Would possibly have benefitted from more time.
— Janet Owen, 16th December 2017
So much cute, Christmassy fun.
— Alexis, 16th December 2017
Wasn't sure what to expect but enjoyed it. Fun, knowledgeable and rewarding.
— Emma Emerson, 16th December 2017