Elephant and mouse
Create this utterly adorable, incredibly cute elephant with balloon and baby mouse. Then ice 2 cupcakes for them to sit on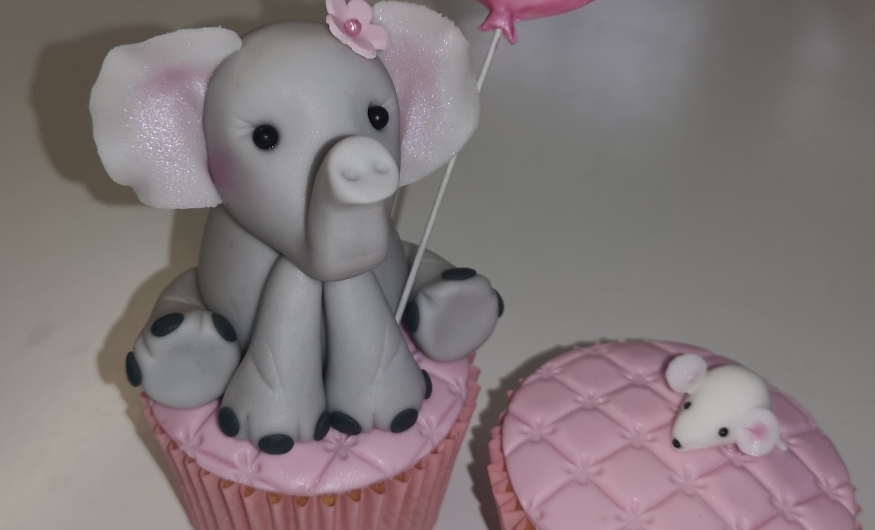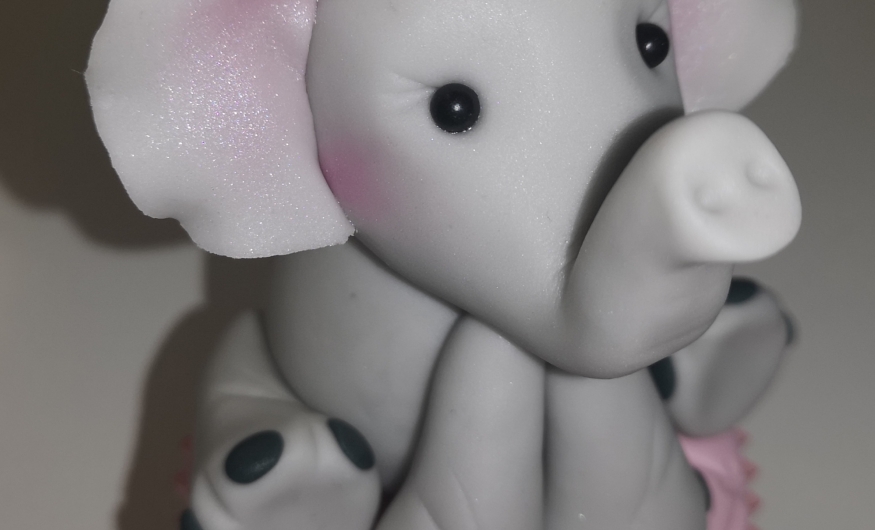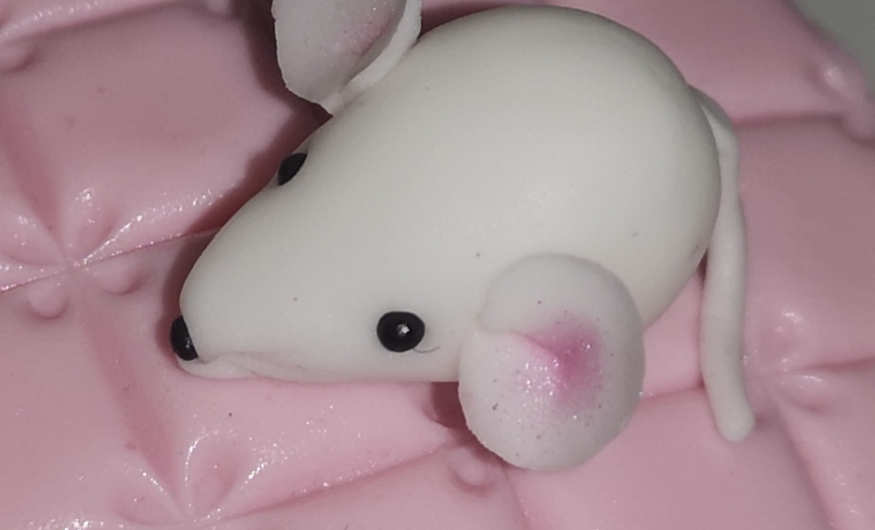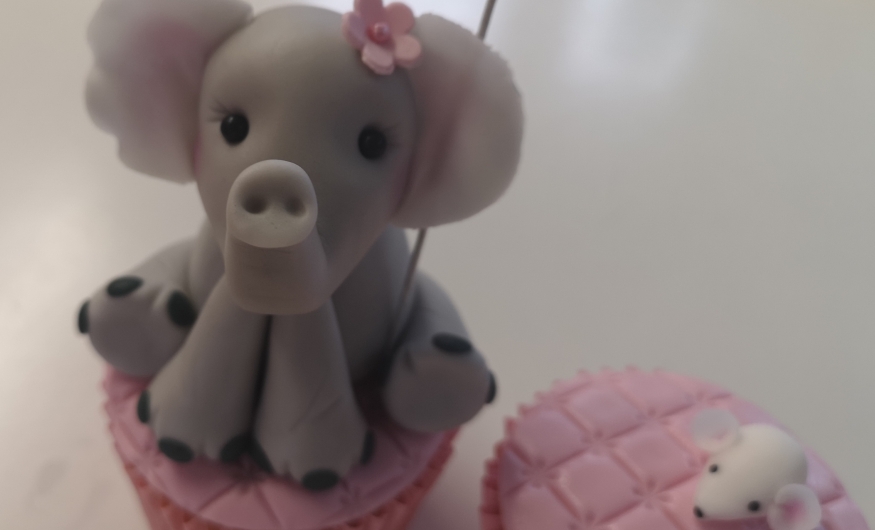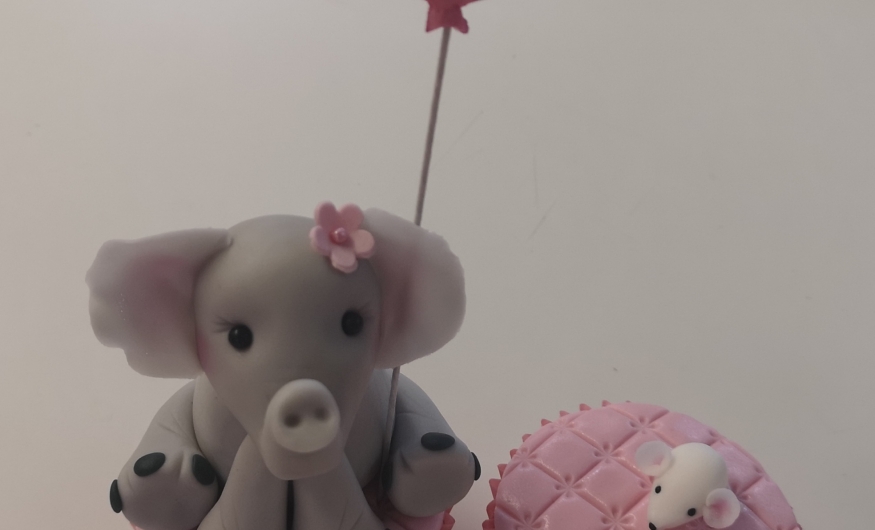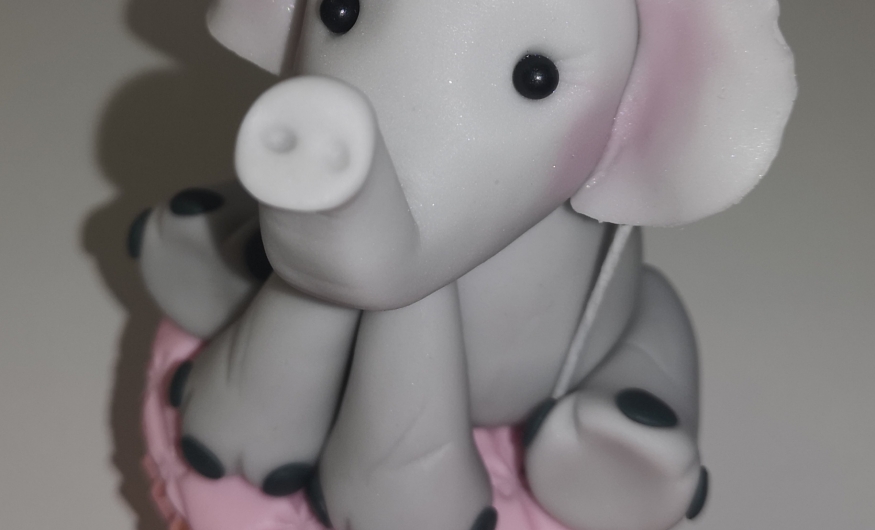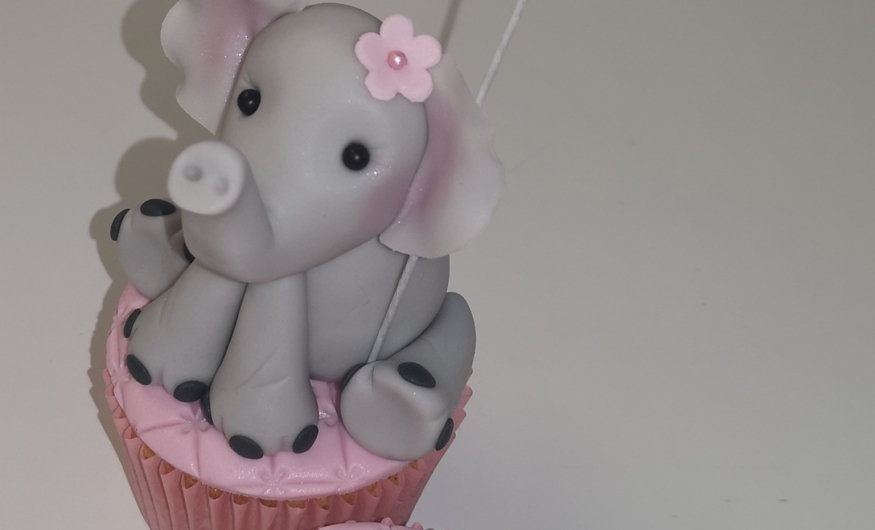 Have fun learning how to model a delightful elephant and mouse. Learn how to make a wired balloon and then sit your creations on a quilted effect iced cupcakes to take home.
You will learn the basic principles and skills of successful modelling, using novelty effects and colour. Use the skills you learn to experiment and create your own works of art for any celebration, or just for fun.
Tutorial – what is modelling paste, why you'd choose it and a variety of ways to make it.
How to work with modelling paste – our top tips and golden rules
How to use a size guide
How to model an elephant
How to model a mouse
How to use a selection of modelling tools to best effect to enhance your modelled creations
How to use dust colours to enhance your models
To to create quilted paste
How to ice a cupcake with sugarpaste
How to create a wired balloon
How to use safety seal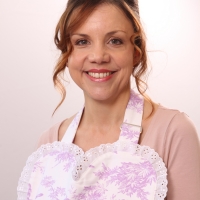 Annabelle
Annabelle
Director
Annabelle established Confection Perfection (now re-branded as Annabelle Jane Cake School) in 1996 from her kitchen table; bought her first retail premises in 2000 and is now settled in a delightful setting in Bearsted, just outside Maidstone. Annabelle has extensive cake decorating experience and is highly creative and artistic. Annabelle is an accredited tutor for the PME Diplomas in Sugar craft and also designs and delivers a wide range of other highly successful cake baking and decorating classes. Annabelle has a huge vision for our Cake School and ensures that the strong reputation we have earned continues to grow lead by her consistently high standards.
The course price includes everything you need to create the modelled scene and a box to take them home. We will provide all materials, all sugarcraft tools, equipment and refreshments. Course attendees will also receive comprehensive course notes and 10% discount on items purchased in the cake decorating supplies shop on the day of your course.
An excellent + fun modelling course. Excellent tutor, Linda is always fun to work with + always so helpful.
— Tash Turnbull, 24th July 2019
Back for more course. Linda was very good - helpful, friendly.
— Wendy, 24th July 2019
Excellent course.
— Dawn Burr, 24th July 2019
Challenging but achievable. Very good tutor.
— , 24th July 2019
Very good tutor, really helpful and full of knowledge on the course! 100% amazing!
— Ashleigh, 24th July 2019
Extremely good tutor, good pace, lots of hints, very smiley & friendly. Learn a lot.
— Nicki Smith, 24th July 2019
This was a lovely course learning how to create cute cake toppers. Brilliant tutor.
— Tracey Mahaffey, 24th July 2019
Such a great way to spend an evening. You forget everything else, learn new skills + spend two hours in cake heaven! Fabulous tutor - so encouraging even when you are not sure you are doing very well!
— Michelle Hogben, 24th July 2019
Excellent tutor, very clear.
— Isabel Kelley, 24th July 2019
Loved this course. Excellent tutor.
— Daphne Tallett, 24th July 2019