Decorated cupcake platter - magical unicorn
Learn an incredible array of techniques whilst creating this beautiful cupcake platter. Social distancing & safety measures in place.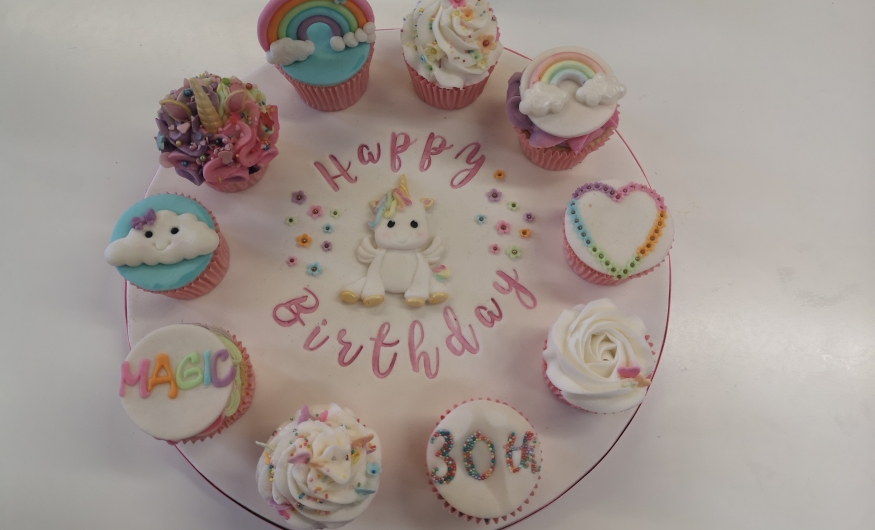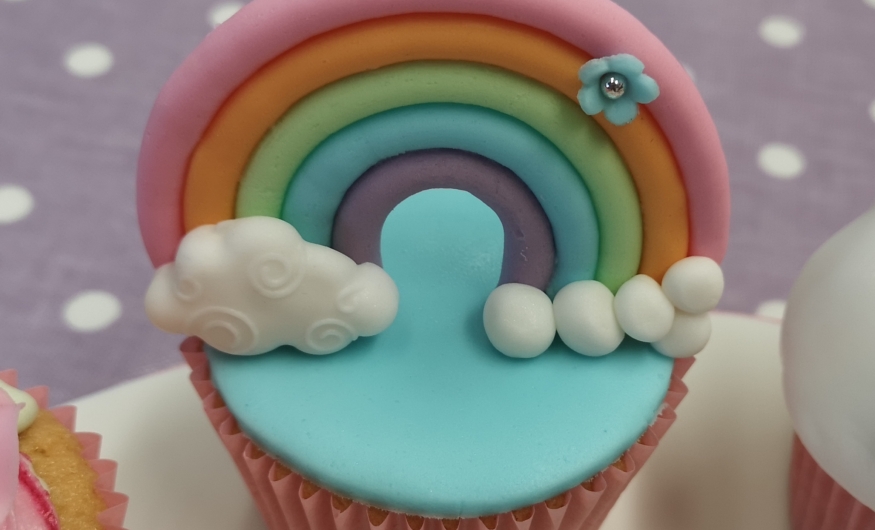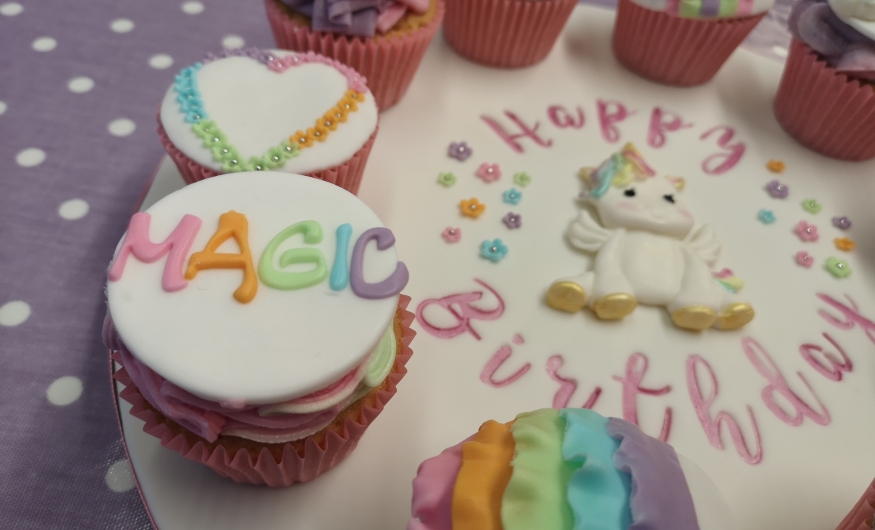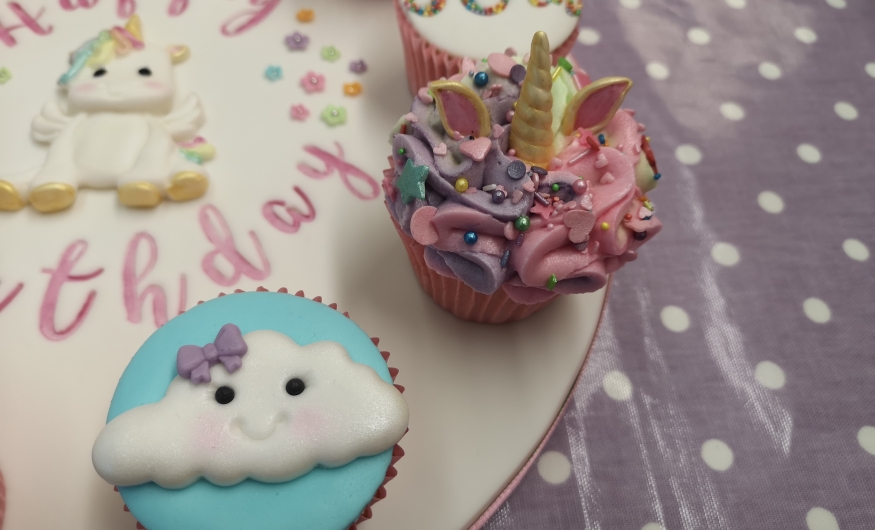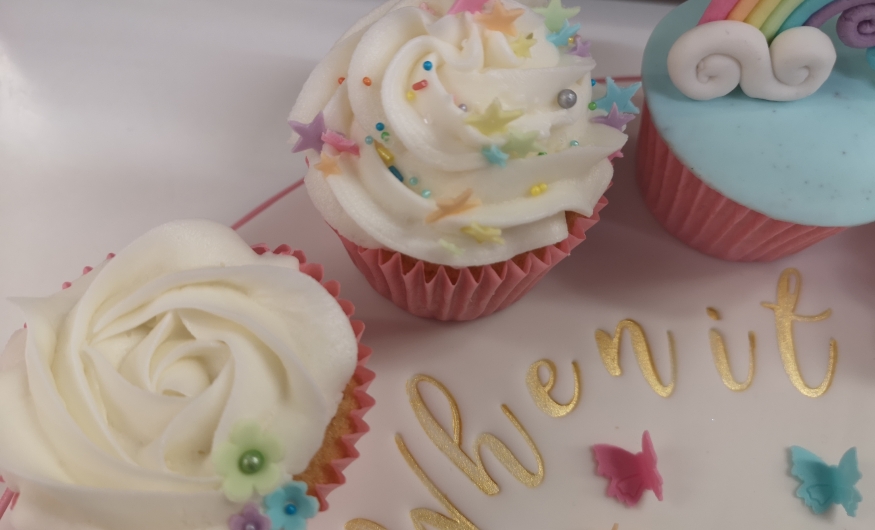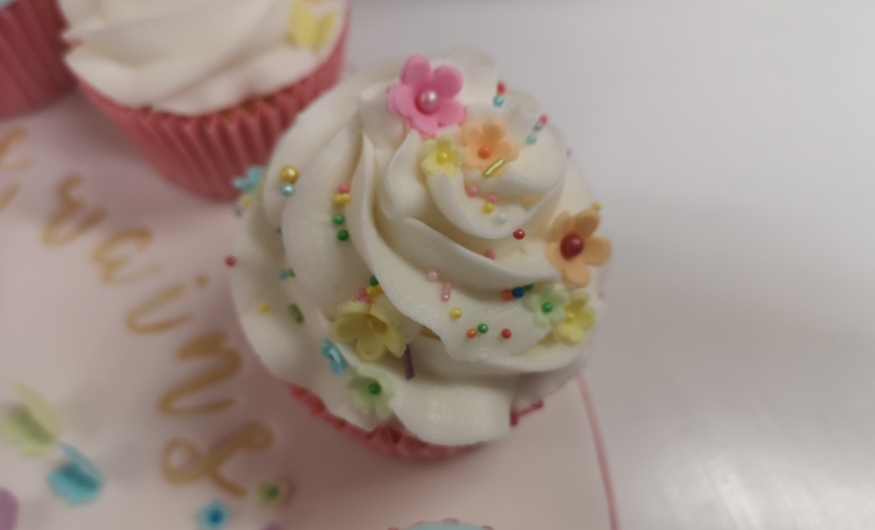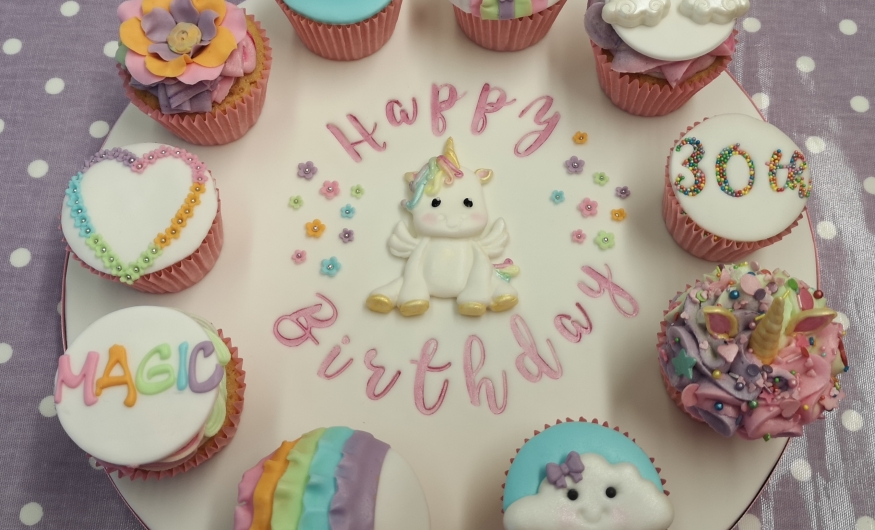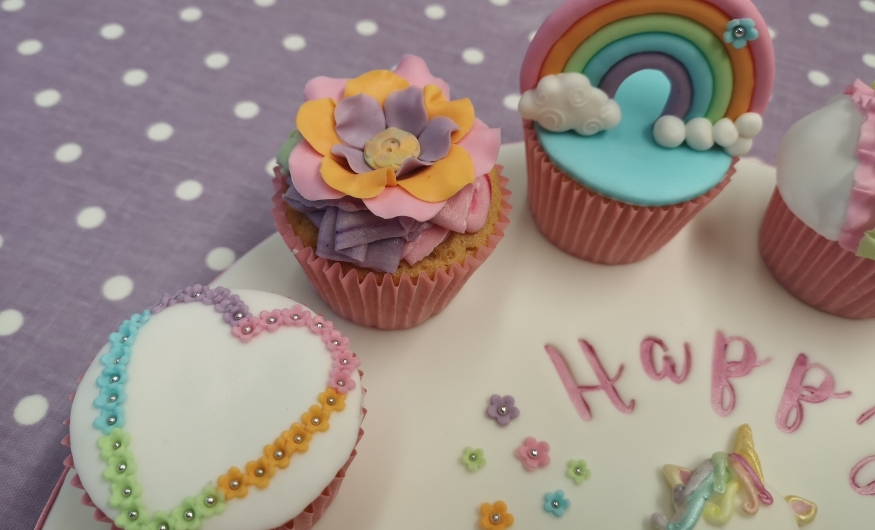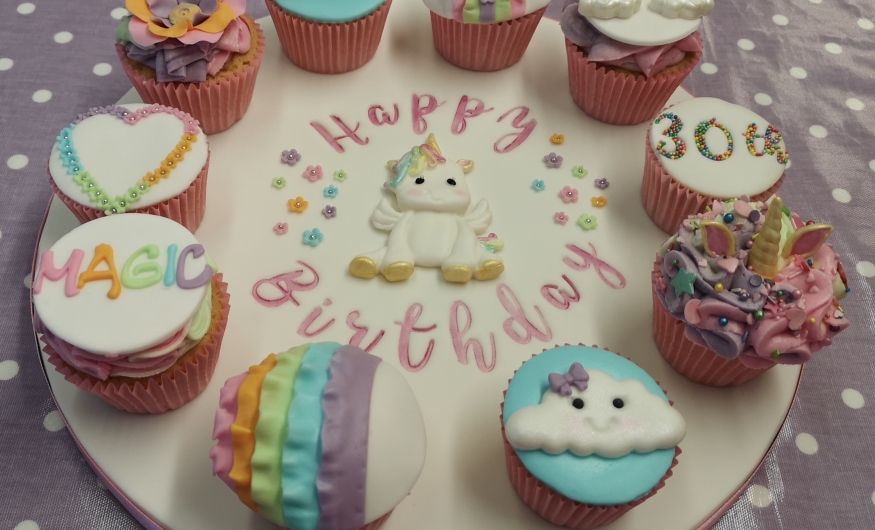 Designed to answer so many cake decorators cake conundrums this course will begin by learning how to space messages and use the letter stamps. You will ice a cake drum board with sugarpaste. Moving on use a sugar gun, moulds, painting on sugar, different types of icing, tappit letters, cupcake toppers, domes, piping and so much more. You will take home not only a beautifully decorated cupcake platter but so much knowledge and newfound skills to transform your cake projects.
How to ice a cake drum board with sugarpaste
How to space messages
How to use letter stamps
How to create a flat cupcake toper
How to flat ice a cupcake
Different cutter techniques
How to paint on sugar
How to use dust colours
Colour mixing and blending
How to use moulds
How to use the blossom plunger cutters
How to use tappit letters
How to use a sugar gun
How to create a standing rainbow
How to use pop it moulds
How to pipe a rose swirl
How to pipe a Mr Whippy swirl
Transportation, storage, advance preparation, time management and other cake practicalities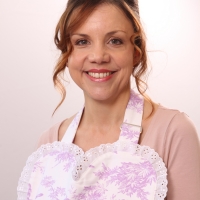 Annabelle
Annabelle
Director
Annabelle established Confection Perfection (now re-branded as Annabelle Jane Cake School) in 1996 from her kitchen table; bought her first retail premises in 2000 and is now settled in a delightful setting in Bearsted, just outside Maidstone. Annabelle has extensive cake decorating experience and is highly creative and artistic. Annabelle is an accredited tutor for the PME Diplomas in Sugar craft and also designs and delivers a wide range of other highly successful cake baking and decorating classes. Annabelle has a huge vision for our Cake School and ensures that the strong reputation we have earned continues to grow lead by her consistently high standards.
The course price includes everything you need to decorate your cupcake platter including a box to take it home. We will provide a 10 cupcakes, frosting, icings, all of the materials, all sugarcraft tools, equipment and refreshments. Course attendees will also receive a full set of course notes and a discount sheet which gives exclusive discounts on the items used during the course purchased in the cake decorating supplies shop on the day of your course.
Course content spot on. The course tutor couldn't do enough to help with any difficulty that occurs. Always patient, helpful and nothing is too much trouble.
— Sheila Cheeseman, 23rd August 2020
Love it. Friendly. Non-judgemental. New skills. Fun! Linda as always so patient, calm, friendly, fun and just lovely. Can't wait to come back.
— Sue N., 23rd August 2020
Excellent course with lots of tips! Lovely people, brilliant tutor, fab environment, what I expected and more!
— Nicola Paine, 23rd August 2020
What I expected but would add more time. Very good tutor. Very likely to come back. 5*
— Pamela Nkune, 23rd August 2020
Lovely day, learnt a lot & good fun. Excellent tutor.
— Diane Stock, 23rd August 2020
Such a fantastic course where I learnt so many skills, tips and new ways to decorate. Can't wait to try more at home. Amazing, patient, supportive and helpful tutor.
— Becky, 20th August 2020
Brilliant tutor. Course what I expected. 5*.
— Thelma Olymbiou, 20th August 2020
Who wouldn't enjoy this. I can't believe how many things we covered. Amazing tutor, So many tips & tricks. Answered all our questions. Health & safety absolutely covered. I felt safe, welcome & valued.
— Alexis Ingram, 20th August 2020
Excellent course. Learned lots of new techniques. Excellent tutor.
— Su Lowe, 20th August 2020
The tutor was excellent, knowledgeable, patient, advising how to do things differently if we found one way awkward. Annabelle gave us so many tips, not just for this course but for other things as well. Everything was well organised, all safety measures were in place, doubt anyone could do it any better. And I recommend people who enjoy making cakes, no matter how amateur to join the cake club. Its so good and always someone to help.
— Penny Wilcock, 20th August 2020
More than expected. Excellent tutor. Would add more more time.
— Kim Beman, 20th August 2020
This is an amazing course, so many skills. What I expected & much more.
— Dorothy, 15th August 2020
Amazing day. Lots to learn. Tutor awesome as always.
— Liz Houston, 15th August 2020
So friendly and professional. Tutor amazing as always. Course 5*+++
— , 15th August 2020
Fun, imaginative & really enjoyable. Great results. Health & safety measures very reassuring - thought of everything.
— , 15th August 2020
Possibly the best course I've ever done! Was brilliant Annabelle thanks so much (and also thanks to the lovely Linda)
— Alison, 15th August 2020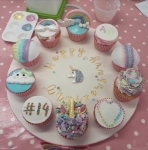 Such an amazing course. Thank you so much for the course today. It was everything I expected and then tons more. Thank you for all your efforts to keep us all safe. A 5* course, taught by a 5* tutor with lovely people. I cannot believe how much we learnt and achieved in one day.
— Janet, 15th August 2020