Cupcake Essentials 4 week course - The Brand New One
Learn the essential skills to bake and decorate delicious and beautiful cupcakes.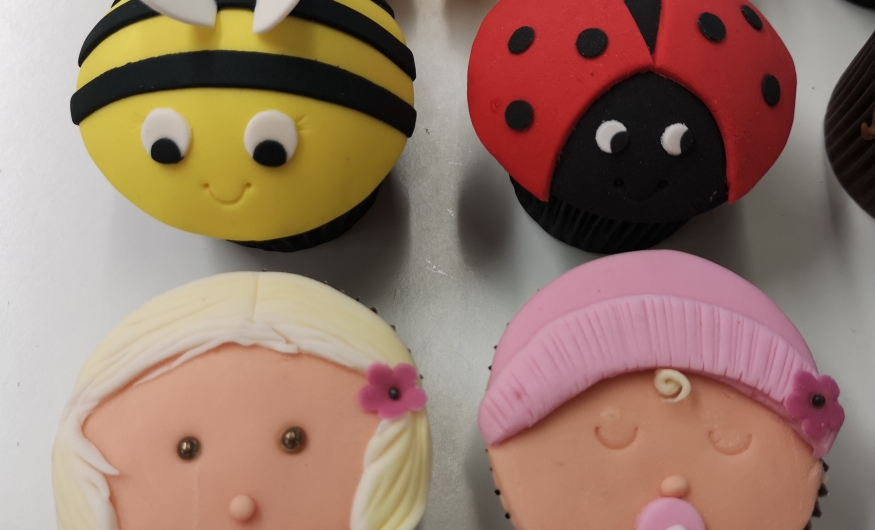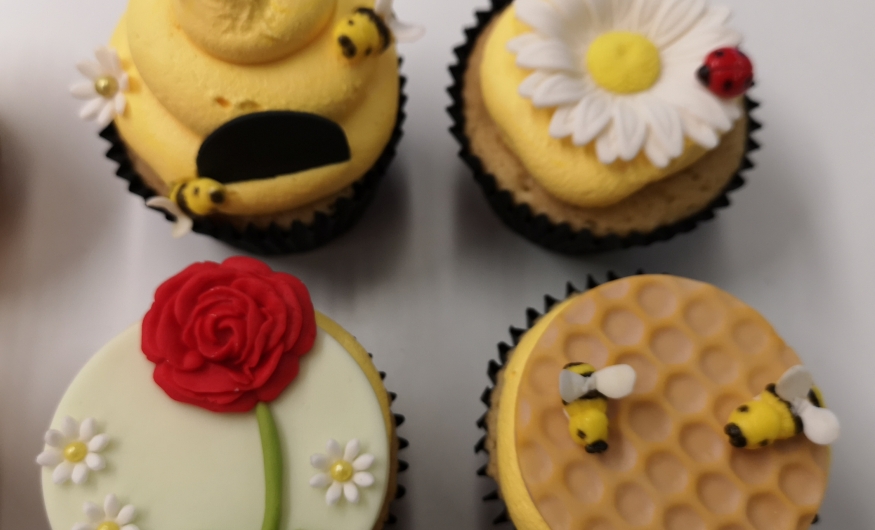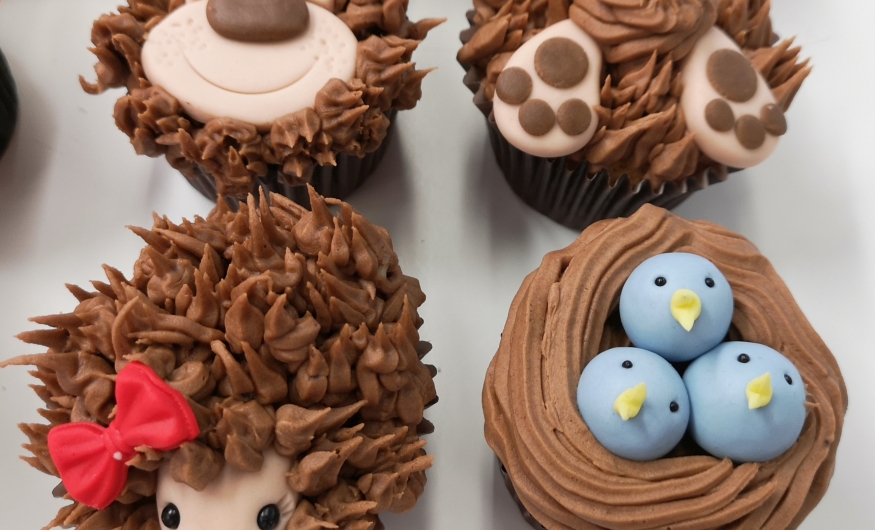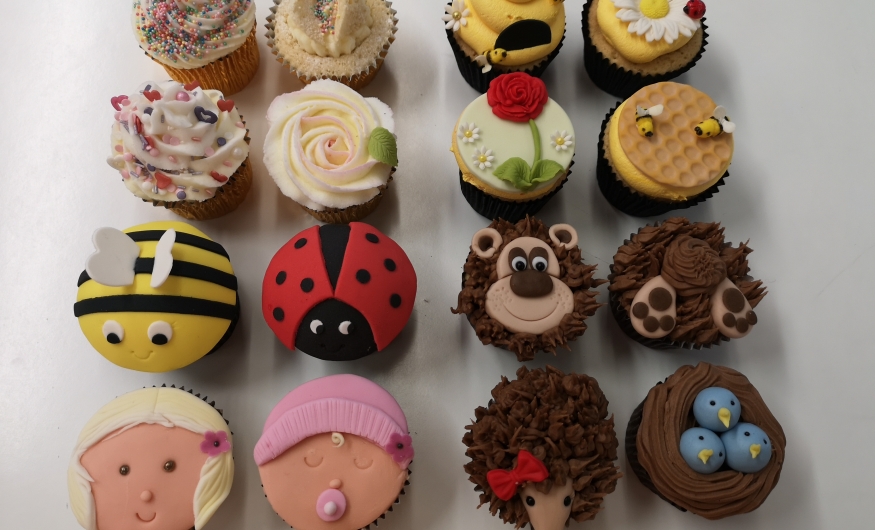 You will love this course if you want to learn the fun art of cupcake decorating in a relaxed way, at your own pace.
Over the course of 4 weeks we will take you from novice to confident in a variety of styles, giving you a bank of skills on which to build.
The idea behind this course is to give you all the essential skills to bake and decorate delicious and beautiful cupcakes. Throughout the four week course learn to bake vanilla and double chocolate cupcakes as well as key cupcake decorating skills such as how to make the perfect frosting and buttercream, confident piping including piped swirls, the rose swirl, and novelty piping. You will work with a selection of professional icings - sugar paste, modelling paste and flower paste as well as specialist equipment including cutters, moulds and modelling tools. We provide everything you need – each week you will take home a box of cupcakes to enjoy!
This is how a cake course should be – fun filled and overflowing with new knowledge and inspiration to take home.
How to bake vanilla cupcakes
How to bake double chocolate chip cupcakes
How to professionally cover cupcakes with sugar paste
Tutorial – how to make pure white vanilla frosting
How to colour frosting
How to choose piping bags and nozzles
How to fill a piping bag
How to use an adapter
How to hold a piping bag
How to pipe rose swirls, 'Mr Whippy' swirls, mini rosettes, stars
Tutorial – flower paste, what is it and how to use
How to use flower paste to create dainty flower decorations, hearts and stars
Introduction – how to use moulds
Tutorial - what is modelling paste and how to use it
How to use a selection of professional modelling tools
How to use food pens
How to use texture mats
How to use sugar paste to create novelty effects
How to create dome cupcakes
How to freeze cupcakes
Tutorial - why cupcake cases come away and how to prevent it
Storage & transportation of your cupcakes and decorations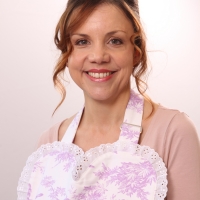 Annabelle
Annabelle
Director
Annabelle established Confection Perfection (now re-branded as Annabelle Jane Cake School) in 1996 from her kitchen table; bought her first retail premises in 2000 and is now settled in a delightful setting in Bearsted, just outside Maidstone. Annabelle has extensive cake decorating experience and is highly creative and artistic. Annabelle is an accredited tutor for the PME Diplomas in Sugar craft and also designs and delivers a wide range of other highly successful cake baking and decorating classes. Annabelle has a huge vision for our Cake School and ensures that the strong reputation we have earned continues to grow lead by her consistently high standards.
Everything you need is included.
The course price includes everything you need to decorate your cupcakes, a box and a cake bag to take them home. We will provide the ingredients, all the materials, all sugarcraft tools, equipment and refreshments. Course attendees will also receive a full set of course notes and a discount sheet on items used during the course purchased in the cake decorating supplies shop for the duration of your course.
What's the skill level?

Any level, beginners and upwards. This is a perfect course for absolute beginners and those wanting to increase your repertoire.

Are there any age restrictions?

Age 14+ (under 16 must be accompanied by an adult partaking in the course)

What are the course times?

What do I need to bring?

We provide everything you need.
My cupcake skills were very limited. Linda has taught me new techniques and lots of helpful tips. I would definitely recommend this course for anyone interested in making cupcakes. Excellent tutor, good facilities and good value for money.
— Andrea Keetch, 12th February 2020
Learnt so much in a fun environment. Amazing tutor - answered all questions, great pace and fantastic demonstrations. Thoroughly enjoyed the course, can't wait to practise at home my new found skills.
— Becky Nicholson, 12th February 2020
This has been a fabulous course - I've enjoyed learning new techniques + styles in a relaxed, informal atmosphere. I feel like I have a great foundation to build on now. A great experience.
— Jo Stephenson, 12th February 2020
Informative, useful, great tutor and to meet new people. Great fun.
— Sarah Kelleher, 12th February 2020
Would never have thought I would make such good decorated cakes. Catered for me being vegetarian too. Very informative tutor, happy to explain things more than once if necessary + didn't mind how many questions we asked! Great that you can buy all the items of equipment that you have used during the course. 4 very enjoyable evenings.
— Barbara Stead, 12th February 2020
Thoroughly enjoyed the 4 weeks. Course does as described, gives you skills/techniques to decorate cupcakes. Linda is fantastic, patient and knowledgeable. She was welcoming and explained everything clearly. 4 weeks have been great.
— Joanne Northage, 12th February 2020
Lots of ideas for decorating cupcakes. Excellent tutor.
— , 12th February 2020
Perfect! What I expected + more! Brilliant as always, Linda is so helpful and great at explaining things. Great fun, so many many new skills learnt!
— Susie Jones, 12th February 2020
This course is perfect for beginners and experts as so many of the skills are transferrable to a very wide range pf designs - I'm leaving with tonnes of ideas. Little bit of everything + enjoyed getting to bake too!
— Samantha Matthews, 22nd March 2019
What I expected & more. Excellent tutor. Loved every week - and my family looked forward each week to the cakes. I'd give 10 stars if I could. My best ever course so far. Please do another one!
— Sam J., 22nd March 2019
Tutor superb - so kind, patient & helpful. Full of useful tips. Love these courses to do something just for me. Learning something new. Will definitely use these skills at home.
— Jo Prideaux, 22nd March 2019
I loved doing these. Although I've done a lot of courses, its always good to do something similar but different. Learnt so much, with still lots to come.
— Delenda James, 22nd March 2019
My favourite course so far!
— Gill Newton, 22nd March 2019
New to cake making and was worried I did not have enough knowledge to come and would not fit in but felt at ease and realised that others felt the same. Excellent tutor.
— Belinda, 22nd March 2019
It was a fantastic course, My tutor was amazing! Very sad to finish.
— Emma Harvey, 15th February 2013
Thank you for a lovely 4 weeks.
— Rebecca Hammond, 14th February 2013
Really enjoyed the course and looking forward to booking another one! My tutor was excellent.
— Paula, 12th February 2013
Very fun course, I didn't want it to end.
— Michelle Lyndon, 11th February 2013
Excellent and fun course, would definitely recommend, shame it was just 4 weeks!
— Katie Brooks, 11th February 2013