Covering Tricky Shapes
Split, fill and ice your choice of number, then decorate with geometric shapes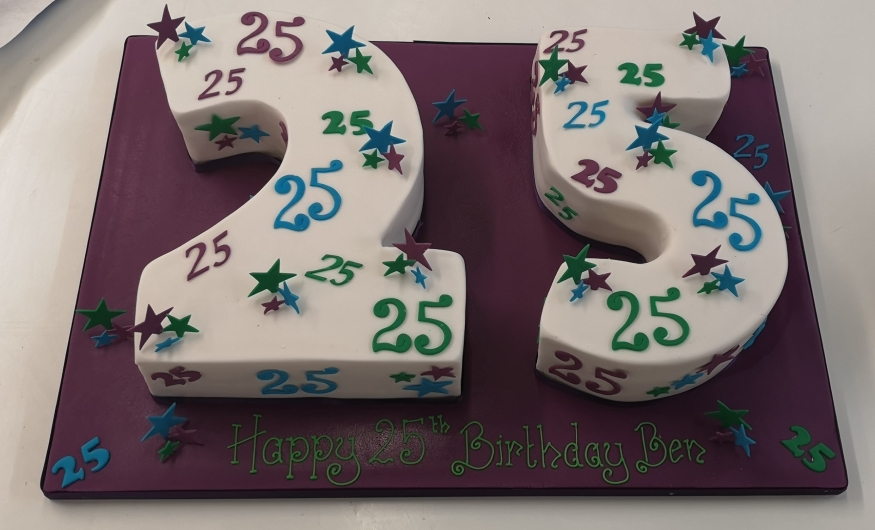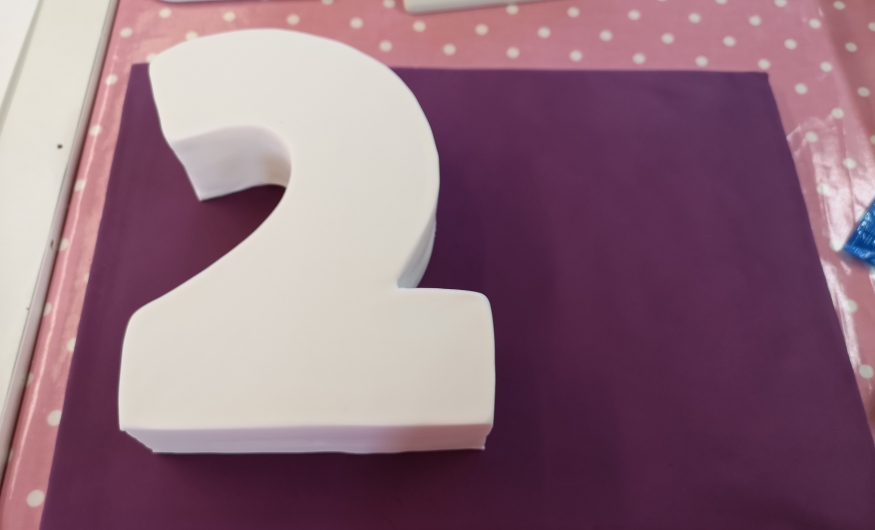 We will bake a maderia cake for you. You can let us know in advance if you have a preference on what number (or other shape such as petal) you would like to cover. The main focus of the day is how to professionally split, fill and crumb coat a tricky shaped cake and then how to ice it to achieve a smooth professional finish. We will then add a finishing design using the geometric cutters.
If you have tried to ice a number (especially a 2, 5, 3 or 7) you will know how tricky it is to get the sugarpaste around the angles and deep curves! Annabelle will share all her top tips and secrets of success.
The day will also include a demonstration of how to line a number tin and how to fill the tin (without mess) along with lots of baking tips.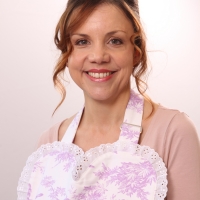 Annabelle
Annabelle
Director
Annabelle established Confection Perfection (now re-branded as Annabelle Jane Cake School) in 1996 from her kitchen table; bought her first retail premises in 2000 and is now settled in a delightful setting in Bearsted, just outside Maidstone. Annabelle has extensive cake decorating experience and is highly creative and artistic. Annabelle is an accredited tutor for the PME Diplomas in Sugar craft and also designs and delivers a wide range of other highly successful cake baking and decorating classes. Annabelle has a huge vision for our Cake School and ensures that the strong reputation we have earned continues to grow lead by her consistently high standards.
The course price includes everything you need to decorate your cake and a box to take it home. We will provide all the ingredients, materials, all sugarcraft tools, equipment and refreshments. Course attendees will also receive a full set of course notes and a discount sheet which gives exclusive discounts on the items used during the course purchased in the cake decorating supplies shop on the day of your course.
This was such a brilliant course. I didn't realise how difficult it was to ice a tricky shaped cake and I'm glad I've been shown how to get over certain areas of a cake that can prove difficult. What I expected and much more.
— Delenda James, 25th May 2019
This course was fantastic. Learnt so much and the tips were brilliant.
— Sue Butcher, 25th May 2019
Excellent! Annabelle has a wonderful way of teaching. She completely puts you at ease and gives you confidence to try something new. This course was very relaxed, friendly, informative and entertaining and more than I expected.
— Halina Potts, 25th May 2019
Lovely. Very knowledgeable, friendly tutor, can't praise enough. Loads of knowledge gained.
— Leanne McNary, 25th May 2019
Amazing tutor. Annabelle is so patient. Definitely pleased I came!
— , 25th May 2019
Really enjoyed this course and learnt so much. Better than expected. Tutor excellent as always.
— Janet Owen, 25th May 2019