4 week open peony & lisianthus
We will show you step by step, exactly how to make peonies and lisianthus and then how to wire them to make a stunning spray.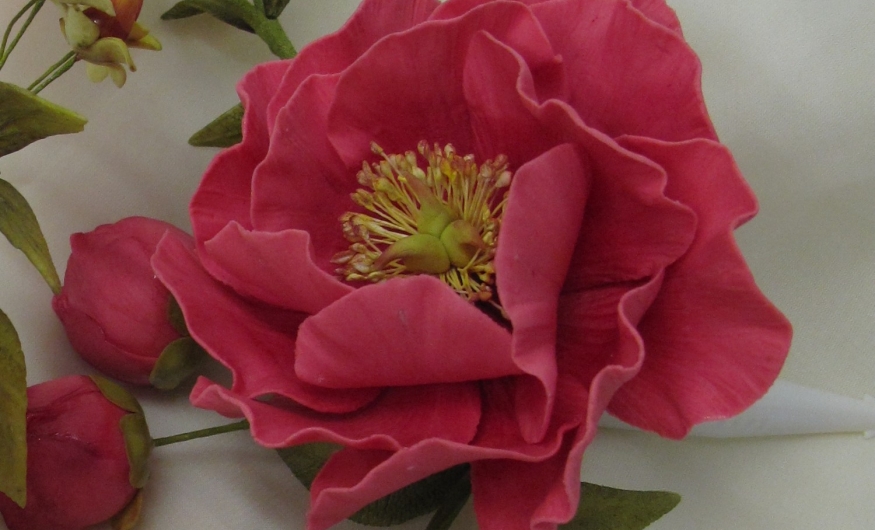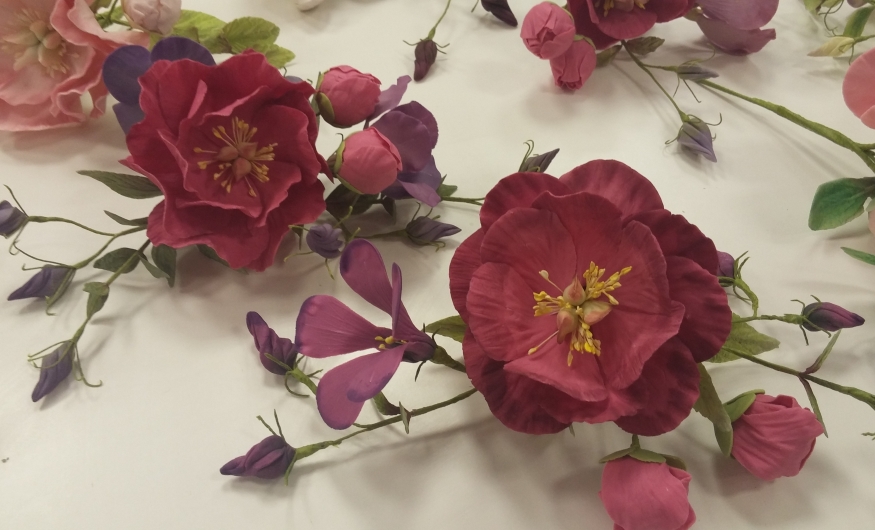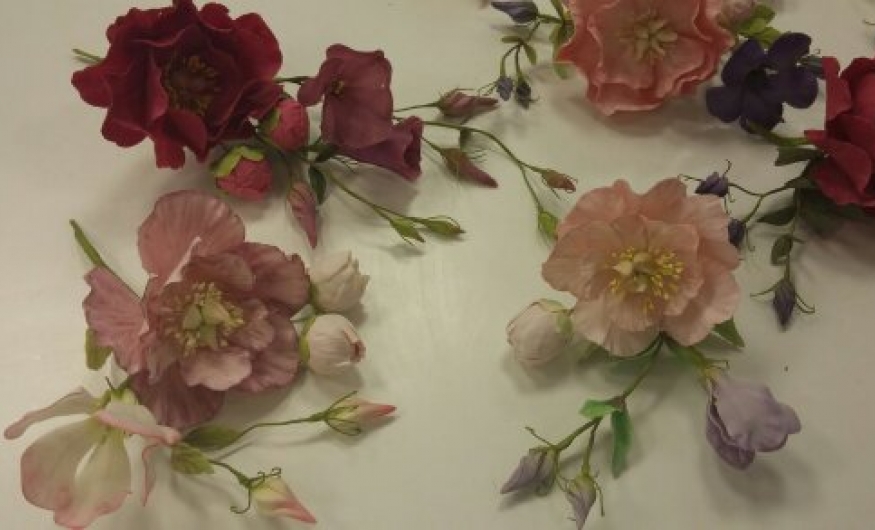 Learn to create breath taking sugar flowers, under the guidance of Annabelle. She will show you step by step, exactly how to make peonies and lisianthus and then how to wire them to make a stunning spray.
In this course you'll learn the skills and principles that will give you the confidence to go on to create your own combinations and other flower varieties. And, if you've modelled sugar flowers before, this course will give you a definitive process to create the perfect flowers every time, with hints and tips that you won't learn from a book. This course has been developed as a direct result of feedback from our students – you asked for more flower courses and flowers that will add a wow factor. These should do just that!
How to create realistic flower centres
How to create individually wired petals
How to assemble and create a peony flowers
How to assemble and create lisianthus flowers
How to add dust colour to enhance your flower
How to use a cake steamer to set the colour
How to create peony buds
How to create lisianthus buds
How to create lisinathus leaves
How to create a wired flower spray
How to secure flower sprays to cakes
Storage & transportation of your flowers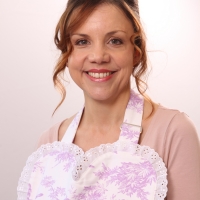 Annabelle
Annabelle
Director
Annabelle established Confection Perfection (now re-branded as Annabelle Jane Cake School) in 1996 from her kitchen table; bought her first retail premises in 2000 and is now settled in a delightful setting in Bearsted, just outside Maidstone. Annabelle has extensive cake decorating experience and is highly creative and artistic. Annabelle is an accredited tutor for the PME Diplomas in Sugar craft and also designs and delivers a wide range of other highly successful cake baking and decorating classes. Annabelle has a huge vision for our Cake School and ensures that the strong reputation we have earned continues to grow lead by her consistently high standards.
The course price includes everything you need to create your sugar flowers and a box to take them home. We will provide all the materials, all sugarcraft tools, equipment and refreshments. Course attendees will also receive a full set of course notes and a discount sheet which entitles you to exclusive discounts on items purchased in the cake decorating supplies shop for the duration of your course.
What's the skill level?

A perfect follow on from our wedding flowers course. We would suggest you have some experience of flower making as these are a bit trickier to make than some other flowers.

Are there any age restrictions?

What are the course times?

This course consists of 4 x 2.5 hour lessons 7.pm- 9.30pm

What do I need to bring?

We provide everything you need.
A really good course full of lots of information. Very good tutor. Very helpfull and informative, approachable and very lovely. Had a lovely time and met some lovely people.
— Yvonne Jones, 15th October 2019
Annabelle was so patient & helpful with so many useful tips. Brilliant course.
— Sue Butcher, 15th October 2019
Really lovely course to do & learned so much. What I expected & more. Excellent tutor. Annabelle is always there to rescue us.
— Su Lowe, 15th October 2019
I have learnt so many skills on this course that are all transferable to making other wired flowers and leaves. I thought it would be too advanced for me but Annabelle explained each step very clearly and was very supportive. She also gives you practical tips that that you may not find elsewhere. I'm very proud of the spray of flowers that I have made and am looking forward to making more at home. I would really recommend this course.
— Val, 14th July 2014
Loved this course!
— Gina, 18th June 2014
Really enjoyed this course - lovely flowers to make and brilliant tutor
— Sharon, 18th June 2014
A most enjoyable course which I thoroughly enjoyed. A lovely, knowledgeable tutor.
— Sue, 21st October 2013
Flowers course for any cake that needs a WOW! Perfect course
— Debbie Wells, 18th October 2013
I learned more than I expected and my tutor was brilliant.
— Teresa, 17th October 2013
I had a brill time and have booked more courses!! Thank you!
— Fiona, 17th October 2013