Christmas Woodland Cake - 6 week course
Decorate 5 fruit cakes to create this fun Christmas woodland. Everything is provided and the cakes are easily separated to share with family & friends Social distancing & safety measures in place.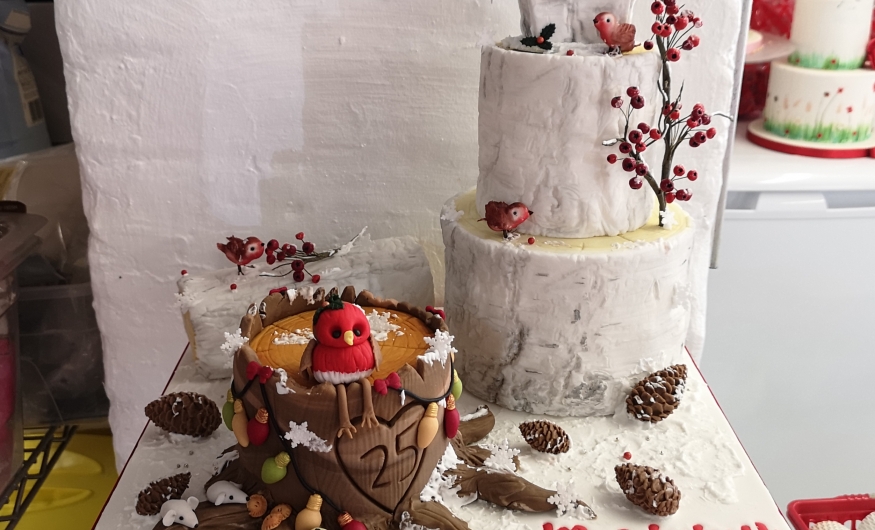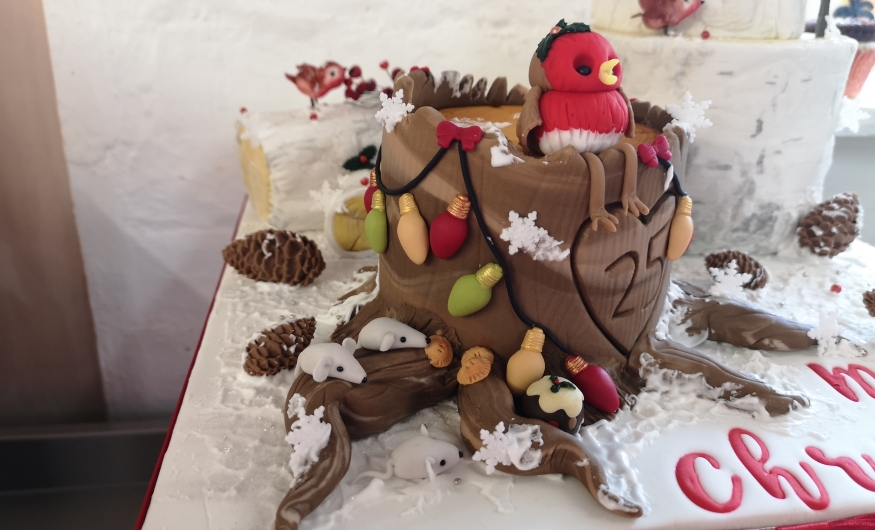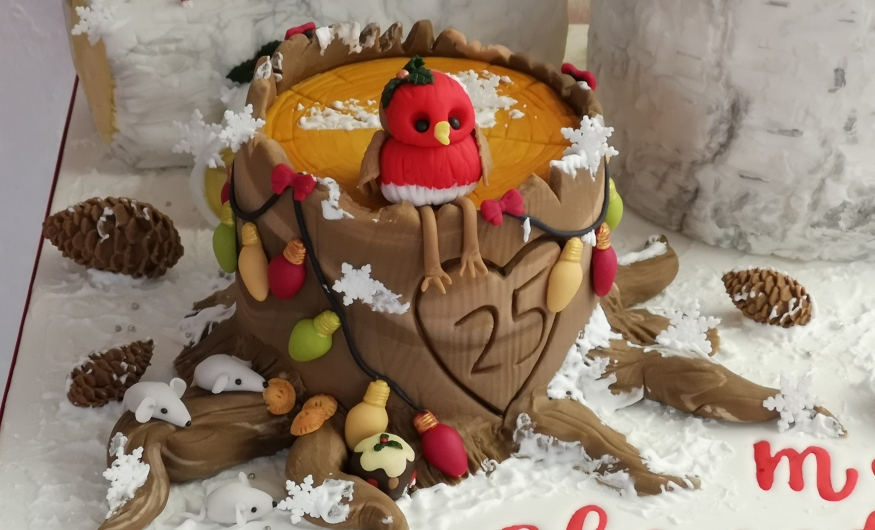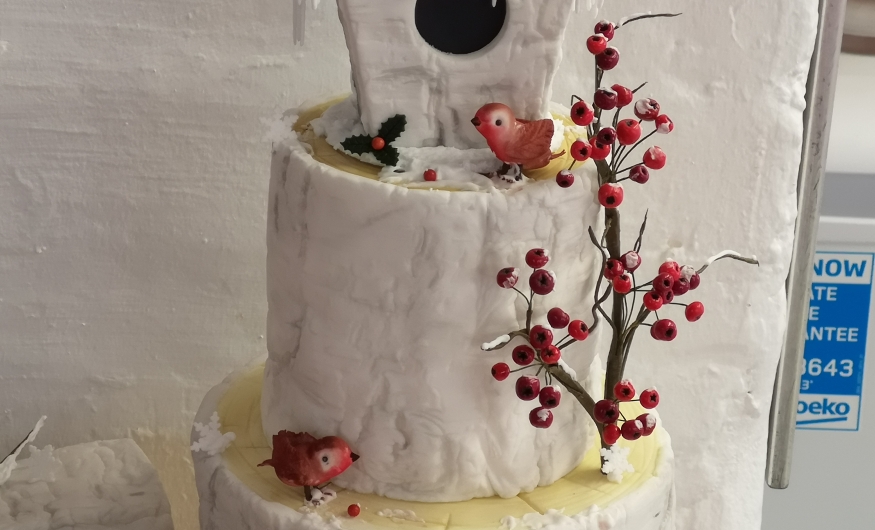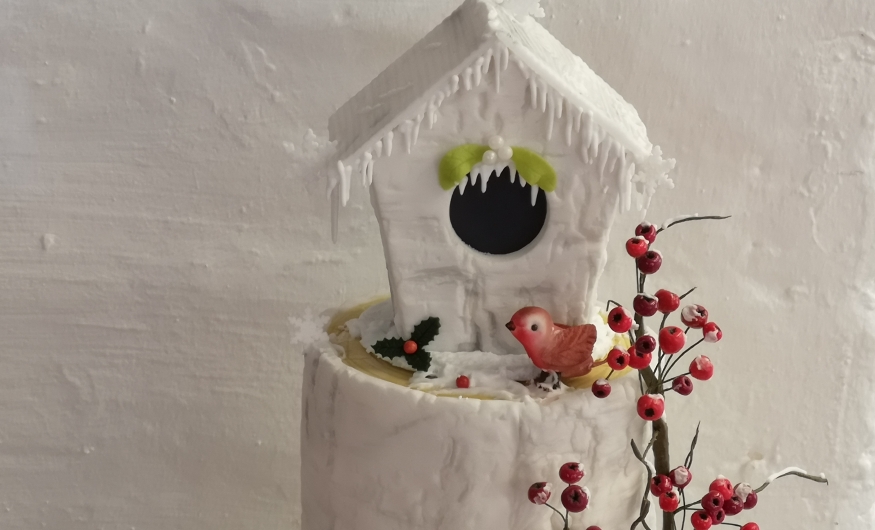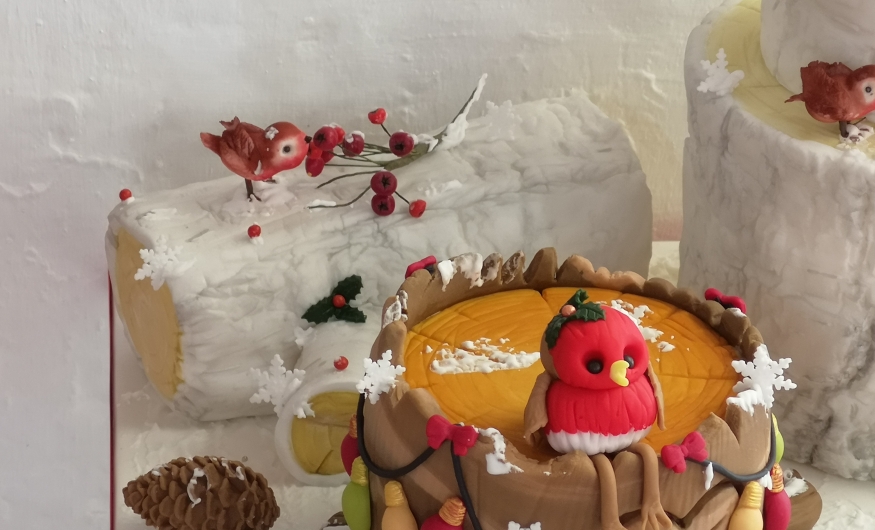 Decorate 5 fruit cakes to create this fun and magical Christmas woodland. Be amazed at what you can create when taught step by step. The cakes can easily be separated to share with family and friends. This a fast paced course, packed with so many skills and techniques
How to marzipan fruit cakes (panelling method)
How to ice fruit cakes using sugar paste
How to ice a cake board
How to stack cakes
Storage and transportation of your cake
How to create bark effects
How to carve cakes
Modelling techniques - fun robin, 'elegant robins', mice, mince pies
How to create realistic berries from flower paste including wiring techniques
How to use the letter stamps
Working with royal icing - icicles, snow effects, flood techniques, colouring
How to use moulds - Christmas lights, silver birch
How to use the sugar gun
Painting and dusting techniques
and lots more!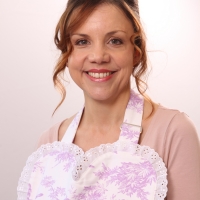 Annabelle
Annabelle
Director
Annabelle established Confection Perfection (now re-branded as Annabelle Jane Cake School) in 1996 from her kitchen table; bought her first retail premises in 2000 and is now settled in a delightful setting in Bearsted, just outside Maidstone. Annabelle has extensive cake decorating experience and is highly creative and artistic. Annabelle is an accredited tutor for the PME Diplomas in Sugar craft and also designs and delivers a wide range of other highly successful cake baking and decorating classes. Annabelle has a huge vision for our Cake School and ensures that the strong reputation we have earned continues to grow lead by her consistently high standards.
Everything is included
All the edibles - the cakes, marzipan, icing, colours, glaze
The materials - boards, boxes, dowels, ribbon, tape, wires
Equipment - you will need a silver birch mould to create the exact texture shown in the picture which you can purchase with an exclusive student discount (or we will show you an alternative technique), you may like to purchase the Christmas lights mould, we will provide all other equipment for you to use.