Christmas themed, 4 week Back to Basics
Join us for this special 'back to basics' course over 4 consecutive weeks. Whether you're new to baking or want to brush up on the essentials, this is a must! Social distancing & safety measures in place.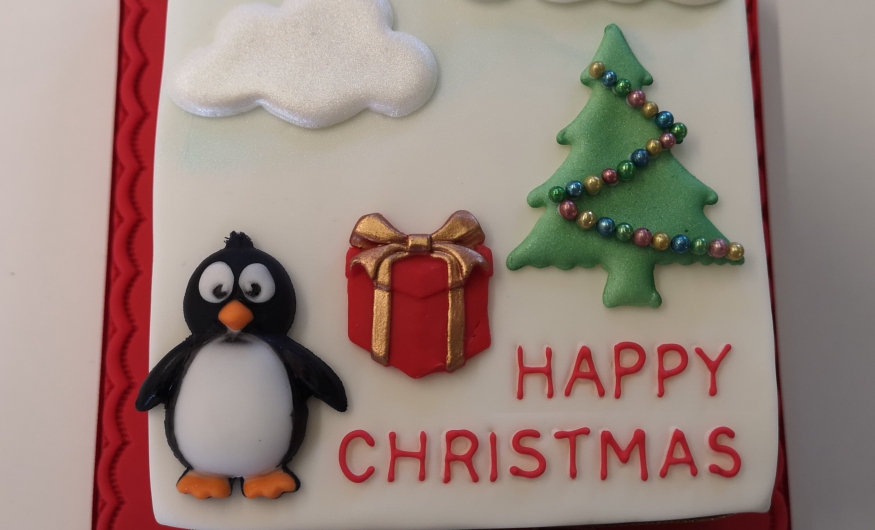 Back to Basics is exactly that, over 4 consecutive weeks – we take you right back to the beginning and teach you, step-by-step, the best and easiest ways to achieve delicious, professional looking cakes. Whether you've never attempted to bake or are a more experienced baker and decorator looking for the definitive approach to decorating, this course is for you.
Over the four sessions you will bake, marzipan and ice a square fruit cake to achieve a smooth professional finish. Following on you will learn a variety of decorating and modelling techniques to give you skills that can be easily translated into hundreds of decorative variations.
Back to Basics is the perfect place to start your Cake School journey; it will give you base skills that you can develop further with our other courses, including the diplomas and master classes. Our recommendation would be that a beginner (or those wishing to refresh their skills) attends both this 4 week course and our other, 2 week Back to Basics, before progressing onto more advanced courses.
We provide everything you need, just bring your apron and the desire to create wonderful cakes.
Course Content
How to line a cake tin
How to bake a rich fruit cake
How to mature and store a rich fruit cake
How to ice a cake board
How to professionally cover your cake with marzipan and sugar paste icing
How to use smoothers to best effect
Using crimpers to create decorative edges
Tutorial – how to use colour to best effect
Tutorial – how to make royal icing
The principals of piping to create a piped message and shell piping
How to create icing run outs to create shapes
How to use the pop it moulds (you could make owls but if they're not 'your thing' you could make a teddy, penguin, ducks or even footballs, buttons or hearts
Painting on sugar
How to attach ribbon to a cake board
How to attach ribbon to a celebration cake
How to create a tied bow
Storage & transportation of your cake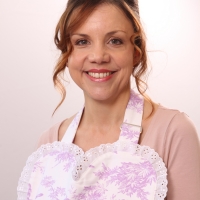 Annabelle
Annabelle
Director
Annabelle established Confection Perfection (now re-branded as Annabelle Jane Cake School) in 1996 from her kitchen table; bought her first retail premises in 2000 and is now settled in a delightful setting in Bearsted, just outside Maidstone. Annabelle has extensive cake decorating experience and is highly creative and artistic. Annabelle is an accredited tutor for the PME Diplomas in Sugar craft and also designs and delivers a wide range of other highly successful cake baking and decorating classes. Annabelle has a huge vision for our Cake School and ensures that the strong reputation we have earned continues to grow lead by her consistently high standards.
The course price includes everything you need to bake and decorate your cake and even the box to take it home. We will provide all the ingredients, materials, all sugarcraft tools, equipment and refreshments. Course attendees will also receive a full set of course notes which includes the cake recipe and a discount sheet which gives exclusive discounts on the items used during the course purchased in the cake decorating supplies shop for the duration of your course.
Pleasantly surprised, course more than expected. Excellent tutor. Patient, friendly & very helpful.
— Michelle, 12th December 2019
So much fun while learning new skills. Annabelle explains everything & is very generous with her knowledge. Cannot wait till my next course.
— Caroline Ward, 7th December 2018
I didn't expect to be making the actual cake! I thought it would be all decorating etc so very pleased. A very good course, with lots of new techniques and ideas. I have learnt new skills. Tutors are always happy to help, with lots of patience and experience. You get to eat cake during the course too.
— Amy Jeffrey, 7th December 2018
On every course I have been to I have learnt so much. So many different ideas. There are so many ideas in the shop and of course if you have questions the staff will help. I would recommend the cake club. So many demo's, on line help. Short classes and longer courses.
— Penny W, 7th December 2018
Excellent tutor. 5 star course.
— Sam Joseph, 7th December 2018
Love trying something new & with all the help and advice have surprised myself with what I have managed to achieve. So many skills included. Superb tutor - kind & patient. Helped me hugely to harness new skills. Gave me confidence to have a go - without feeling silly.
— Jo P, 7th December 2018
Annabelle is a wonderful teacher and explains things in her own special way, which makes it easy to remember. Very informative.
— Delenda, 7th December 2018
It was a brilliant course run by the excellent Annabelle. Everything was lovely.
— Sue Butcher, 7th December 2018