Christmas Bauble Cakes
Create 2 delightful bauble cakes using a wide range of techniques in this fun, festive course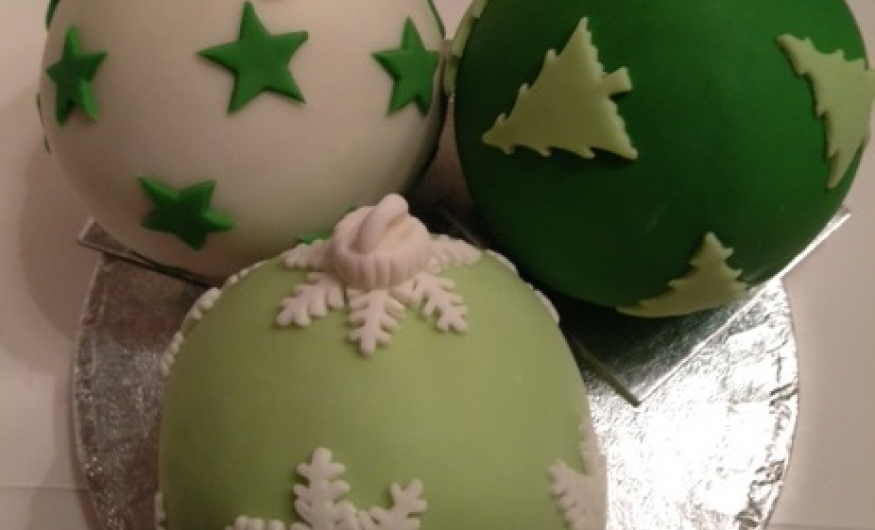 On this festive course, you will create two 3D bauble cakes.
We will bake fruit cakes for you to create your 3D baubles - you will marzipan and ice these using your preferred colours and a range of styles.
Using a variety of icings and techniques to create the desired effects, you will take home a wide range of new skills, ideas and stunning designs that you can use to wow your family and friends over the Christmas season!
You will learn
How to marzipan and ice mini sphere cakes
How to use texture mats and textured rolling pins
How to use modelling tools to create a range of effects
How to add decorations and edible pearls to embellish your baubles
Tutorial - all about colour
How to use metallic paints and lustre sprays
Simple air-brushed effects
Storage and transportation of your bauble cakes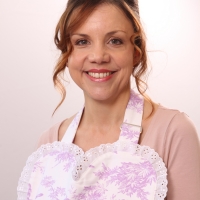 Annabelle
Annabelle
Director
Annabelle established Confection Perfection (now re-branded as Annabelle Jane Cake School) in 1996 from her kitchen table; bought her first retail premises in 2000 and is now settled in a delightful setting in Bearsted, just outside Maidstone. Annabelle has extensive cake decorating experience and is highly creative and artistic. Annabelle is an accredited tutor for the PME Diplomas in Sugar craft and also designs and delivers a wide range of other highly successful cake baking and decorating classes. Annabelle has a huge vision for our Cake School and ensures that the strong reputation we have earned continues to grow lead by her consistently high standards.
Everything is included, the cakes, marzipan, icing, use of equipment, materials and a box to take home your cakes.
You may like to bring an apron.
We provide tea, coffee and cake.
Attendees receive a set of course notes and a 10% discount in the shop on items used throughout the day.
Really enjoyed this course, Learnt how to cover a round cake and smooth off without leaving creases or lines. Very creative, loved it. Would recommend to beginners as well as confident bakers.
— Delenda James, 7th December 2019
Wonderful course. Annabelle was brilliant. So good as a tutor, patience is her middle name.
— Sue Butcher, 7th December 2019
Great class for ideas on bake gift for Christmas, School Fayre, Teacher or friend. Make someone feel special with an individual gift. Bauble cakes great for a sensible portion to enjoy / share. Excellent tutor, good pace & informative.
— Sandra, 7th December 2019
Excellent, fun, informative. I've had a fantastic time, turned out even better than expected, lovely people on the course.
— Sam Joseph, 5th November 2019
Fantastic tutor. What I expected - and more.
— Vanessa, 5th November 2019
More thank I expected. You always enjoy any course that you do & go home with loads of knowledge & ideas.
— Jane Hextall, 5th November 2019
Extremely good tutor. Excellent course. Thank you.
— Michelle, 5th November 2019
The best xmas course I've done so far. Love that you have so much choice and options for the design and I've learnt so many new skills. Linda was fantastic. Demonstrated loads of different options for design. If you needed help Linda was on hand. Loads of helpful tips and explanations. A friendly atmosphere and made to feel so welcome. No matter your ability you are made to feel very at ease.
— Dan Boulton, 8th December 2018
Excellent tutor. Change nothing, everything was perfect. Thank you as always
— Gemma Gullen, 8th December 2018
Lots of help + information. Enjoyable, lovely day.
— Sandra Ruston, 8th December 2018
Excellent course, Annabelle as always very helpful, friendly and patient.
— Dawn Burr, 9th December 2017
Excellent course, Annabelle as always very helpful, friendly and patient.
— , 9th December 2017
Very informative & relaxed. Learnt new techniques and enjoyed the day.
— Vickie McLean, 9th December 2017
Clear and concise instructions, empathetic instructor, lots of good ideas everyone took something home to be proud of. I'll be back!!
— Lenkins, 9th December 2017
Brilliant! Lots of demonstrations so we knew what to do.
— Katherine, 6th December 2014
Excellent! Very friendly and helpful tutor.
— Happy student, 6th December 2014