Cake Pops and popsicles
Learn to create cake pops and cake popsicles, including how to temper chocolate. Social Distancing & safety measures in place.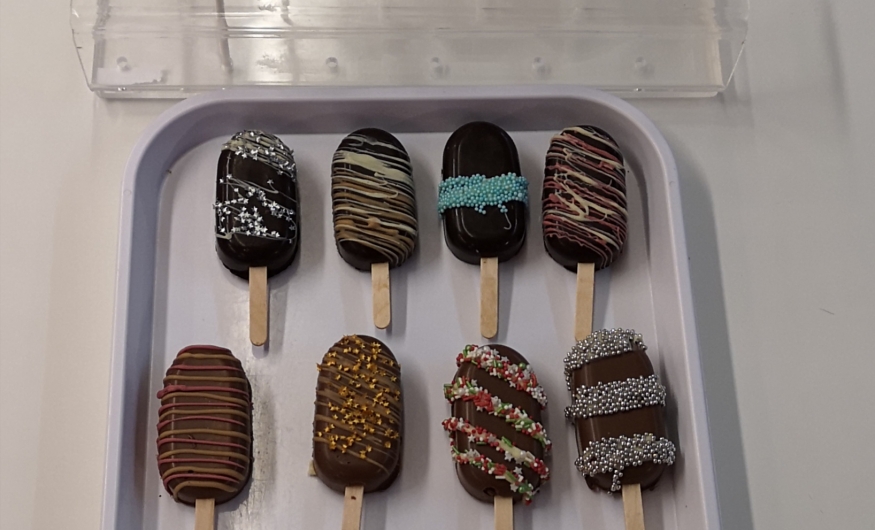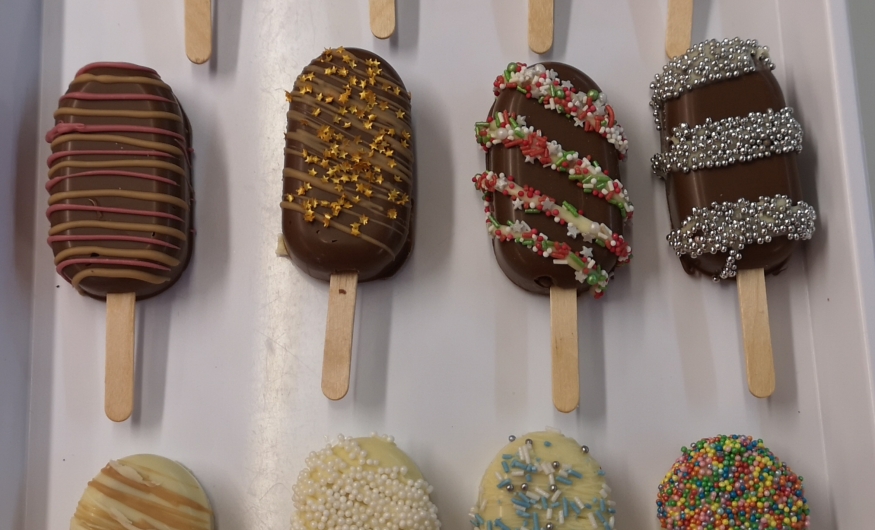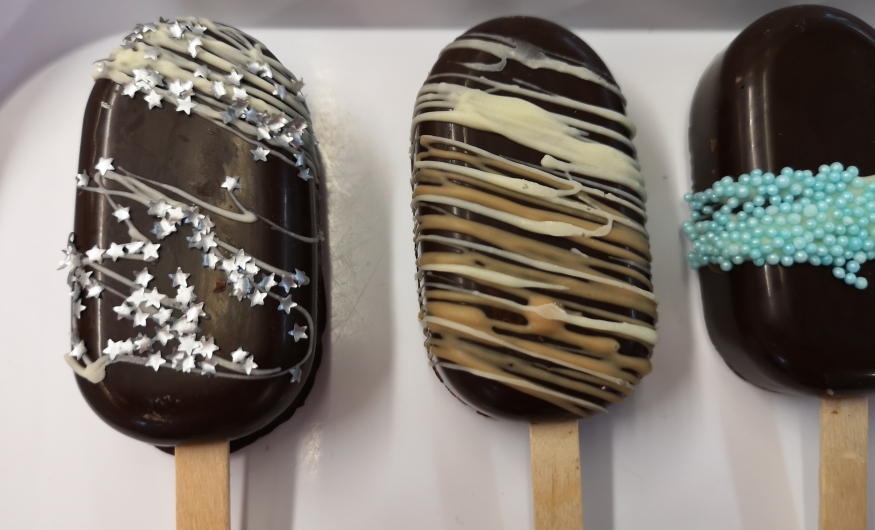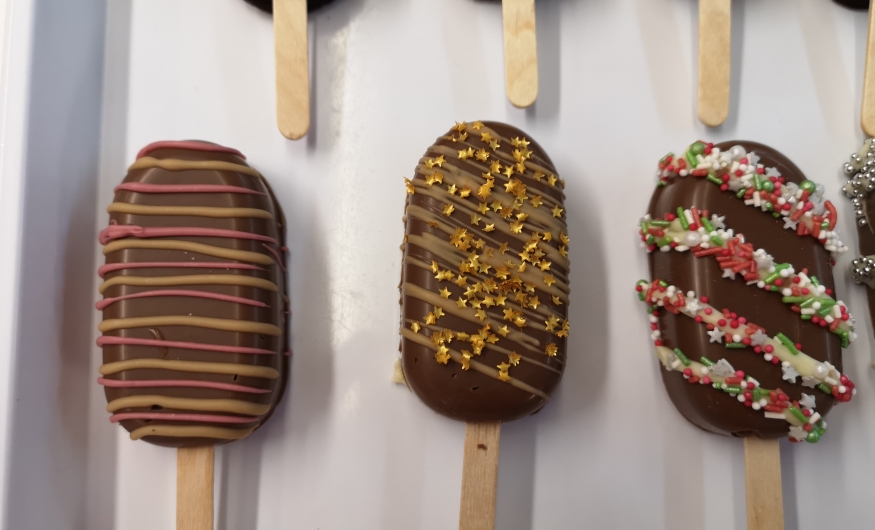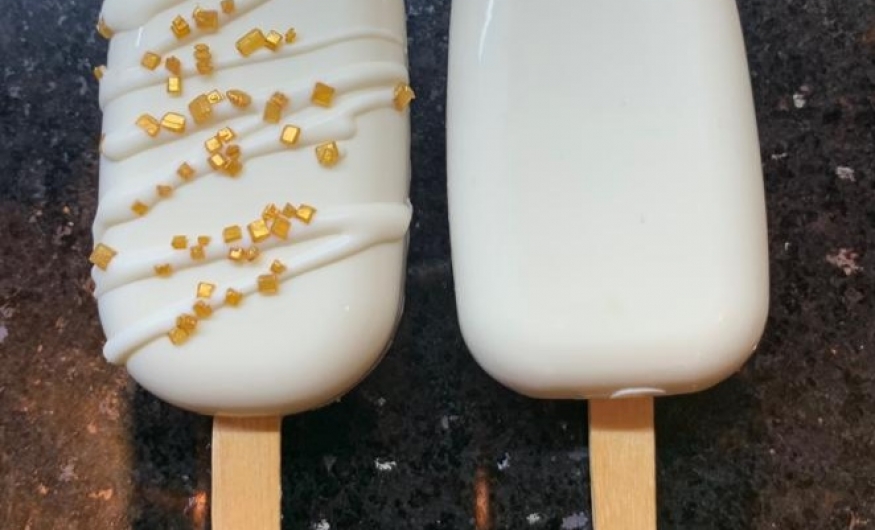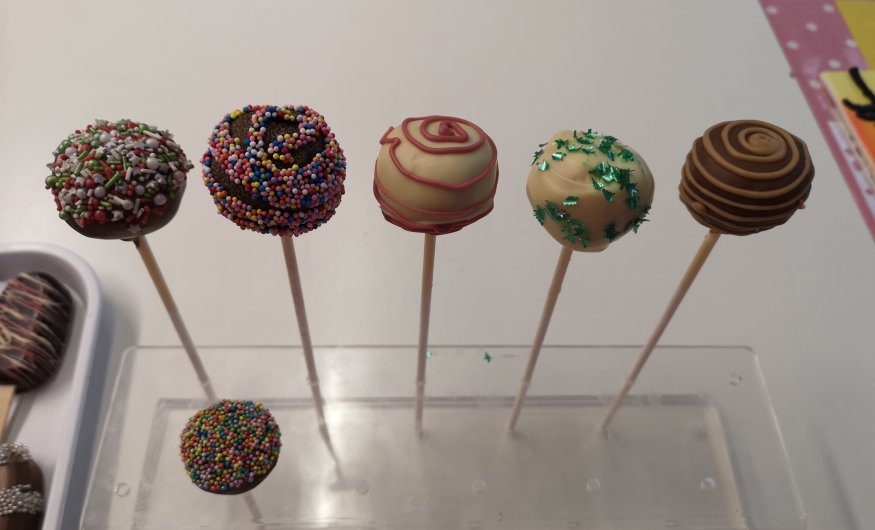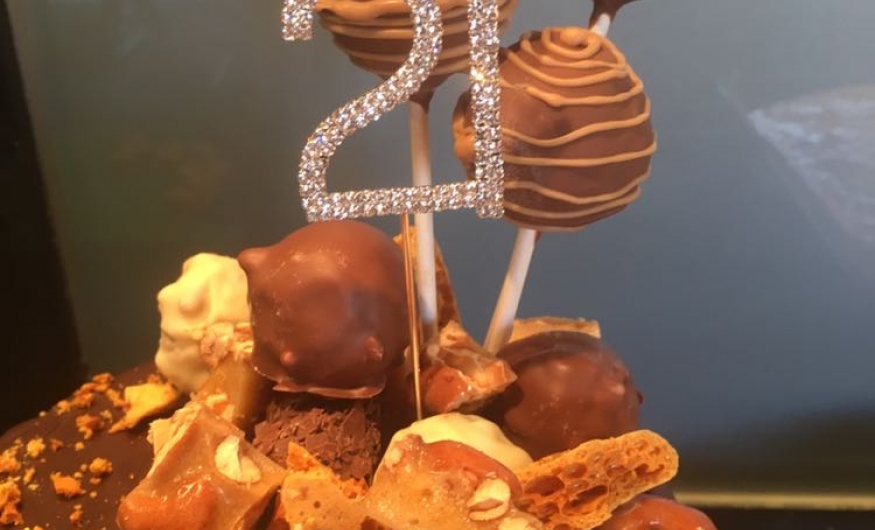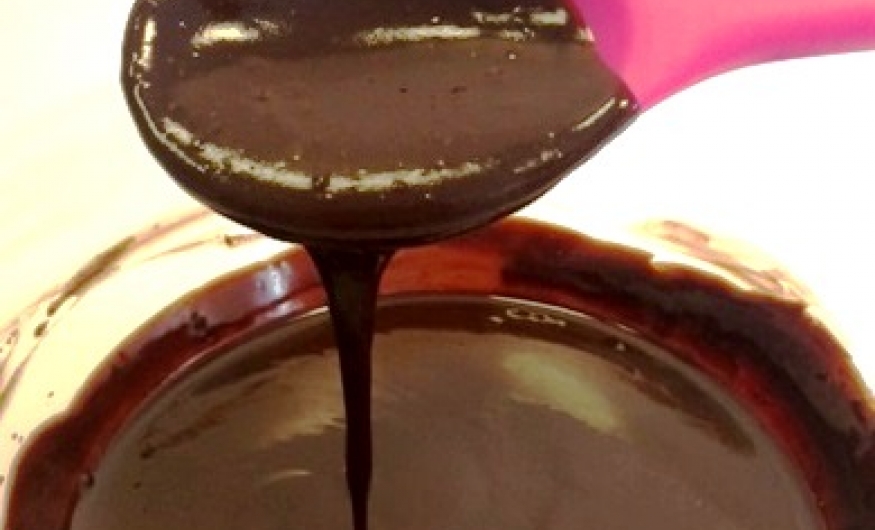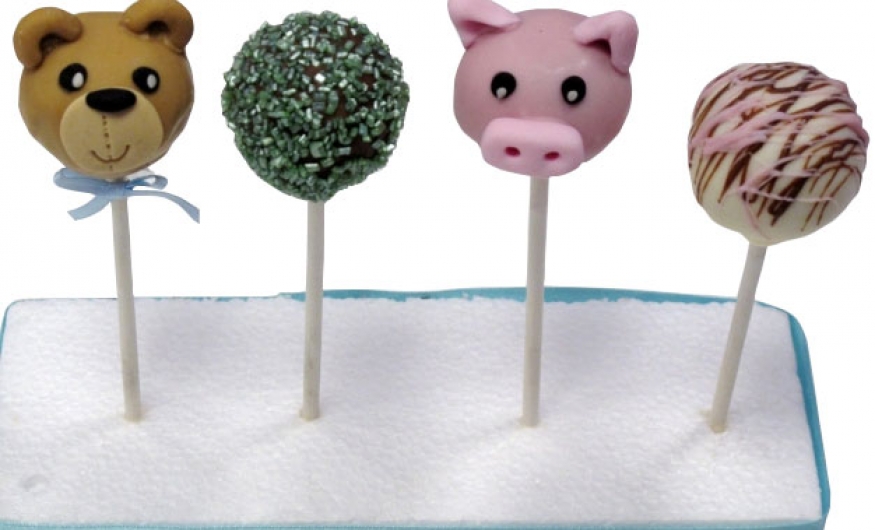 Cake pops and cake popsicles are yummy, bite size (or two), cake truffles dipped in chocolate, in other words – bliss on a stick! Chic and fun these delightful treats are perfect as gifts, wedding favours, or to sell at Farmers' markets and school fairs. These are so cute and the popsicles are filled with chocolate ganache cake pop mix with salted caramel sauce or chocolate truffle added first to make them totally scrumptious!
We provide everything you need, including the popsicle mould which is yours to take home.
How to make the perfect cake pop/ cake popsicle truffle centre
How to fix the sticks in place (so they stay put!)
Refrigeration process – how long?
To freeze or not to freeze – we explain the whys and why nots
How to choose chocolate
How to temper chocolate
How to control the viscosity of the chocolate
How to dip your pops
How to mould your popsicles
How to use sprinkles to best effect
How to create multi coloured chocolate drizzle
How to package and store your pops and popiscles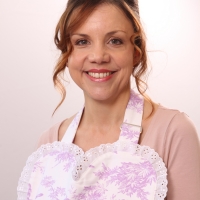 Annabelle
Annabelle
Director
Annabelle established Confection Perfection (now re-branded as Annabelle Jane Cake School) in 1996 from her kitchen table; bought her first retail premises in 2000 and is now settled in a delightful setting in Bearsted, just outside Maidstone. Annabelle has extensive cake decorating experience and is highly creative and artistic. Annabelle is an accredited tutor for the PME Diplomas in Sugar craft and also designs and delivers a wide range of other highly successful cake baking and decorating classes. Annabelle has a huge vision for our Cake School and ensures that the strong reputation we have earned continues to grow lead by her consistently high standards.
The course price includes everything you need to create four cake pops, 4 cake popsicles and a box to take them home. We will provide all the ingredients, materials, all sugarcraft tools, equipment and refreshments. Each student will get to keep and take home the mould used for the cake popsicles. Course attendees will also receive a full set of course notes and a discount sheet which gives exclusive discounts on the items used during the course purchased in the cake decorating supplies shop on the day.
What's the skill level?

Any level, beginners and upwards

Are there any age restrictions?

Age 11+ (under 16 must be accompanied by an adult partaking in the course)

What are the course times?

This is a 2.5 hour course.

What do I need to bring?

You need to bring an apron
Fun. Friendly. Very good tutor. Health & safety measures & advance info great.
— Carly Taylor, 17th July 2020
I love doing these courses - it is a real escape from everything else! This course was what I expected though more tricky than I thought - need to practice more! Tutor superb as always.
— Jo Prideaux, 17th July 2020
So helpful and friendly. 5 star.
— Vanessa, 17th July 2020
Fun & informational. Excellent tutor
— Sandra Fowle, 17th July 2020
So relaxed & friendly. Tutor exceptional as always. Health & safety properly considered and in place.
— Liz, 17th July 2020
My comments are for all courses. The teachers are so helpful, patient and their instructions are so clear. They give you lots of tips and not just for the course you are doing. I have been on many courses now and each one makes me feel that I have escaped from all the worries of the world and just relaxes me. The atmosphere in the class room is so nice and friendly. I would recommend the cake club. The club facebook page is so helpful. Any questions are normally answered in minutes/hours. You get so many ideas from the professionals and also in normal times we have free demos and tastes of cake too. If anyone has only a small interest in cake baking or decorating, all courses will help you to enjoy baking and give you ideas for decoration.
— Penny Wilcock, 17th July 2020
Thank you for another fantastic course. Fun & informative, with a lovely result to take home. Excellent consideration of social distancing too.
— , 20th June 2020
Lovely class enjoyed every minute. Felt very safe in these awful times with lots of distancing. Brilliant tutor.
— , 20th June 2020
Friendly, informative, very relaxing. Linda is so friendly and very knowledgeable. Great fun. Felt very safe (Covid).
— Sandra, 20th June 2020
In 3 hours I have made beautiful things to take home and 'I' made them. Somehow made simple. More and even better than expected. Safety measures very successful.
— Jessica Hallam, 20th June 2020
I had a fantastic time on this course - so well thought out catering with COVID - but honestly felt 'normal'! Very good tutor as always.
— Sam Lewin, 20th June 2020
I have finally learnt how these are done and what an effect they are. Loved doing this course and would definitely do it again.
— Delenda James, 20th December 2019
Very informative & so easy to do. Excellent tutor.
— Su Lowe, 20th December 2019
Love, love, love! Cannot wait to eat them. Really enjoyed the day. Great fun and really good value.
— Becky Sunley, 12th August 2017
I attended the course with a friend who regularly attends Annabelle's courses. I found the course fun and enjoyable and I am leaving with lots of popcake inspiration and ideas.
— Karen Williams, 12th August 2017
I had a lot of fun. Good value for money, made to feel very welcome.
— Nixk, 12th August 2017
Thank you to Annabelle & Chan for an amazing afternoon. Learnt so much about cake-pops and the ideas you can do are endless. A fantastic course.
— Michelle Nielson, 12th August 2017
Course was fun and informative. Very good and very knowledgeable tutor.
— Margaret Sidwell, 10th January 2015
Had a great time. Very clear instructions and demonstartion.
— Christine Vaughan, 10th January 2015
I've never participated in a class before but would definitely come again. Only ever learnt from YouTube, so good to learn from a real person. Very welcoming - smiles all round!
— Jessica Sayer, 10th January 2015
Fun activity in a relaxed environment.
— Laura, 10th January 2015
Would recommend as love the method of teaching and all staff welcoming.
— Hardev Plaha, 10th January 2015
I arrived a bit late but felt welcomed. The tutor was excellent, friendly, showed all the steps clearly and answered questions. Excellent!
— Nicky, 10th January 2015
Excellent! Very clear and knowledgeable tutor - very friendly
— Marie-Louise, 8th November 2014
Made to feel welcome - very clear instructions.
— Sylvie, 8th November 2014
I will definitely go back. Excellent course – made cake pops very simple to achieve
— Hayley, 22nd March 2014
I arrived slightly late but my tutor made me feel welcome.
— Sam, 22nd March 2014
My tutor was great. A great course and some great tips!
— Nicola, 15th March 2014
Fab course and tutor was great I learnt what I expected and had a really nice day
— Charmaine, 19th July 2013
I was made to feel very welcome All cool - a great day. My tutor was fab! Thanks
— Ashley Mancini, 19th July 2013
It was brilliant - enjoyed it thoroughly
— Shabnam copra, 11th July 2013