Buttercream piping day
All about buttercream- from splitting & filling to a perfect coating and lots of piping techniques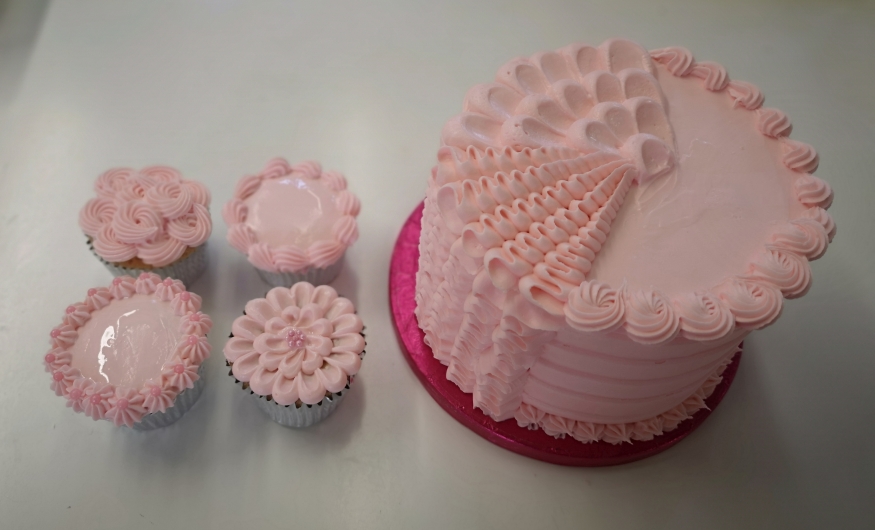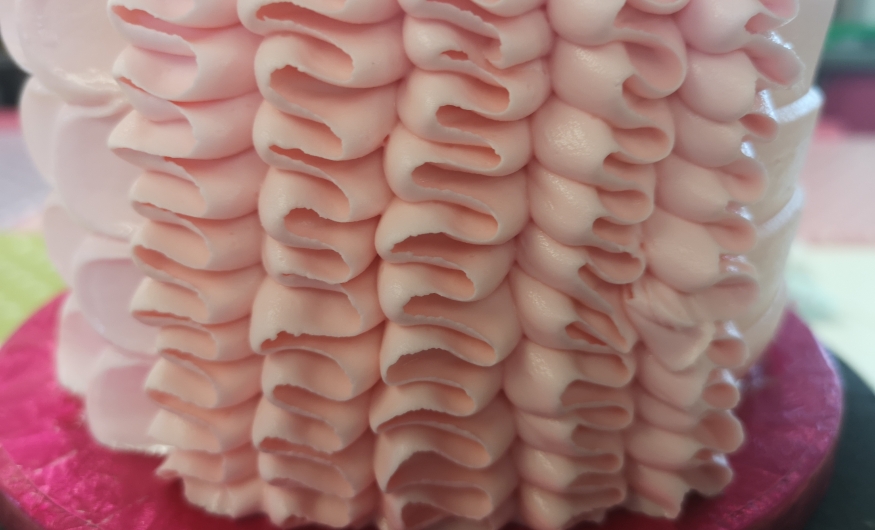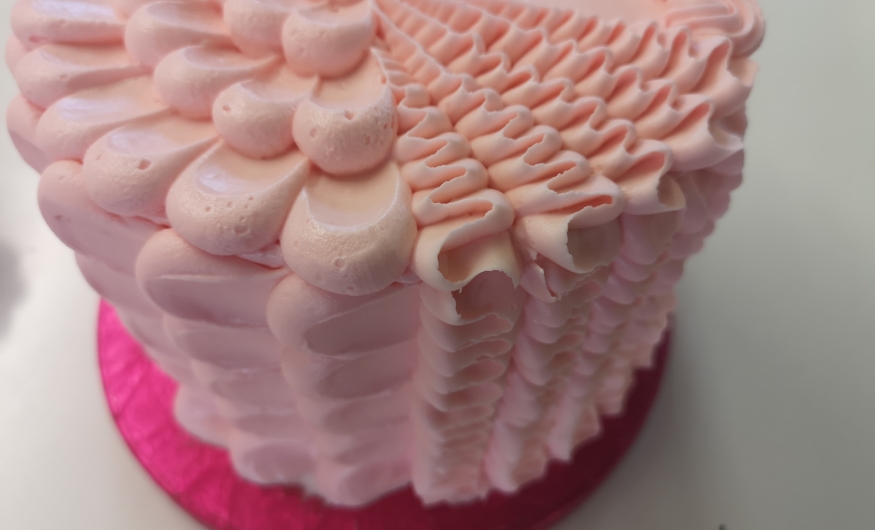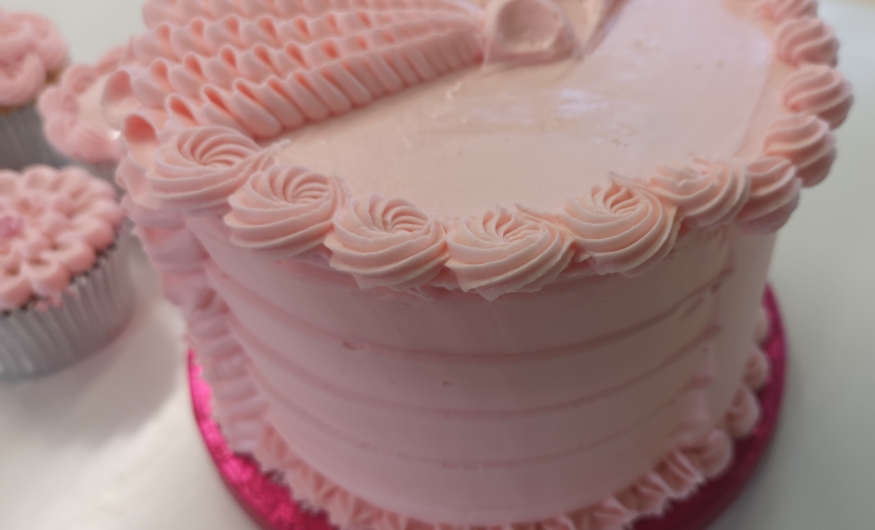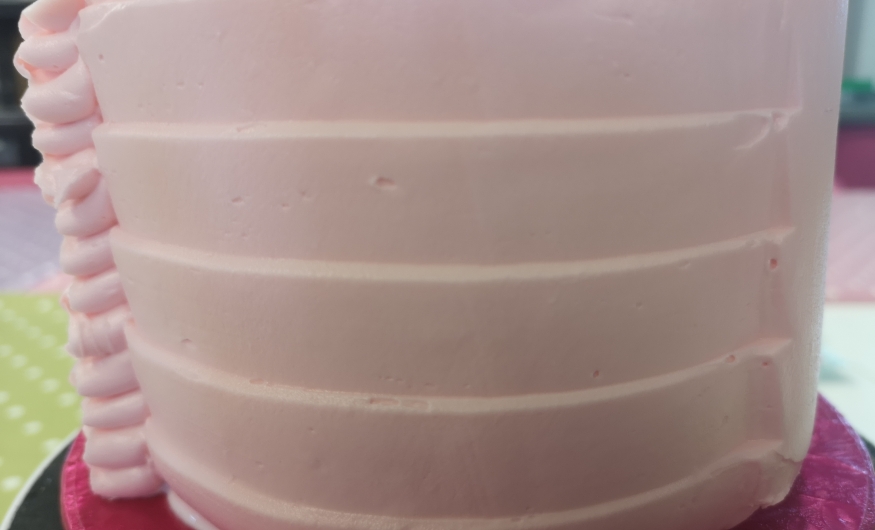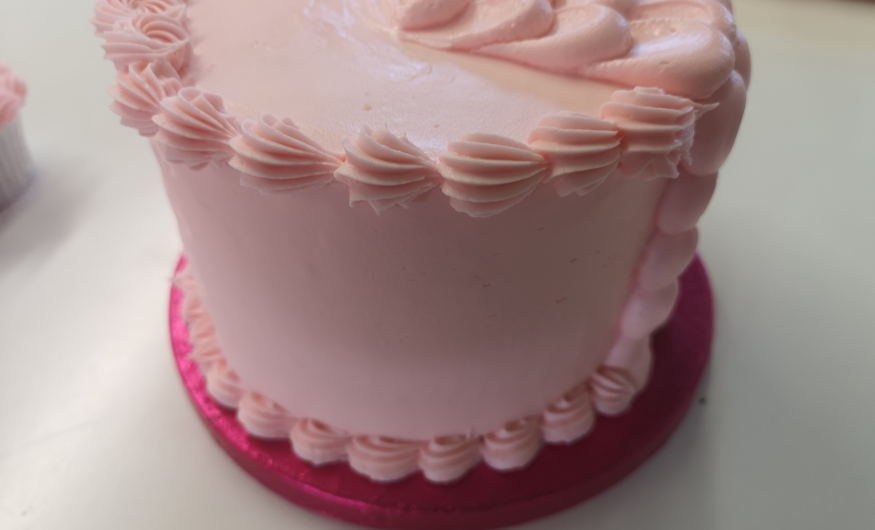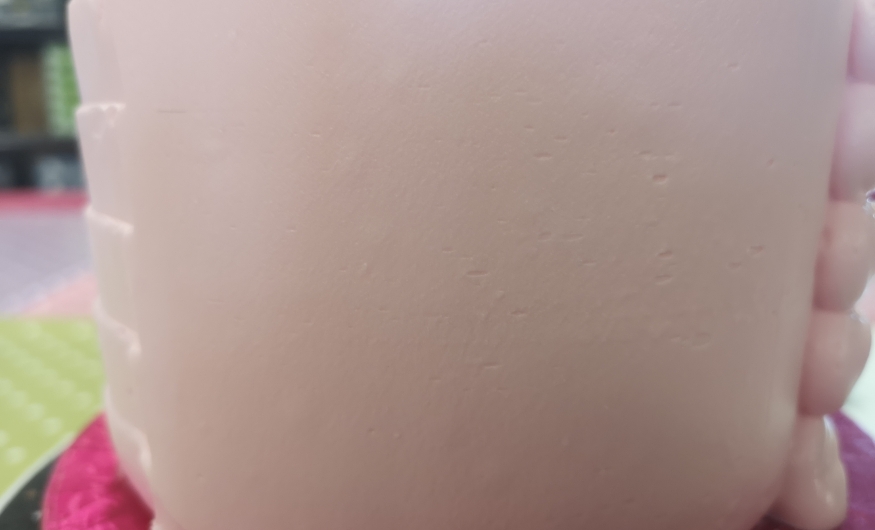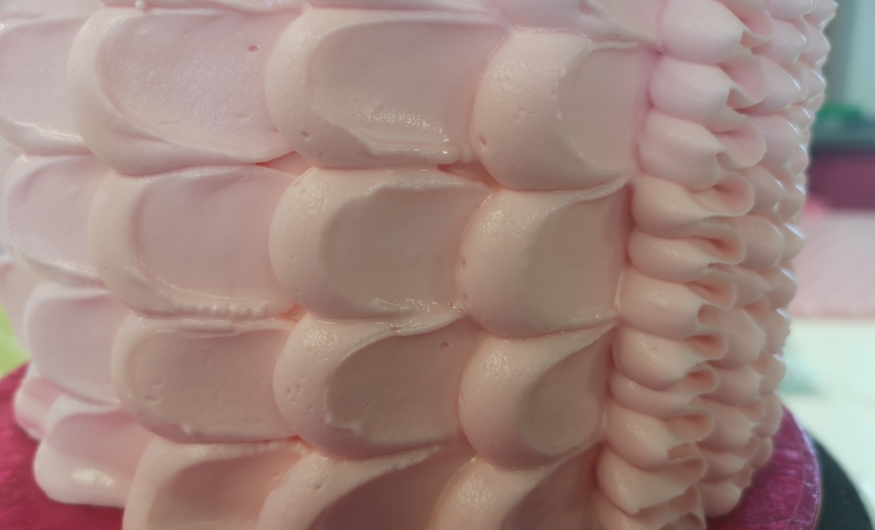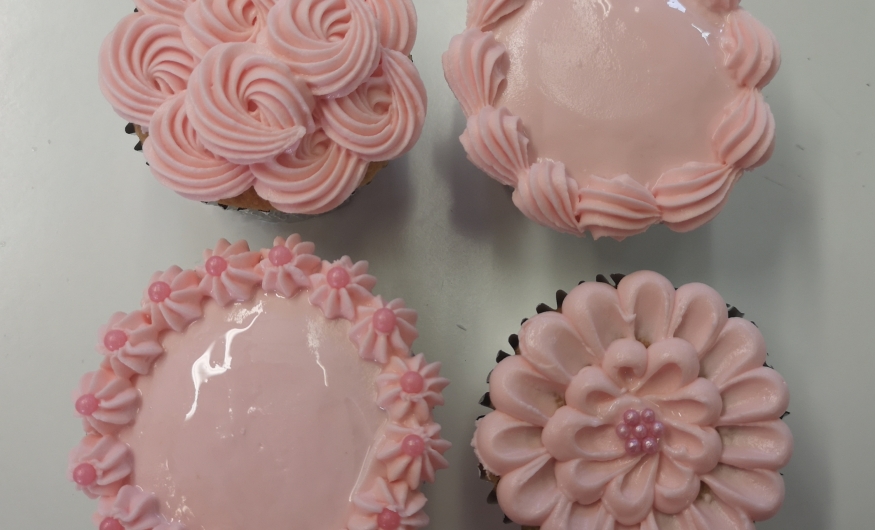 The day will begin by learning how to professionally layer, fill and crumb coat your cake. Moving on you will learn how to coat your cake in buttercream to achieve a smooth, even finish and also how to use patterned side scrapers to create on trend designs. You will learn a variety of piping techniques to decorate your main cake and also to create complimentary piped designs on 4 cupcakes.
How to professionally layer, fill and crumb coat a cake
How to use ganache plates to achieve a smooth even finish
Tutorial - creating the perfect buttercream (we will also discuss flavour choices and consistency)
How to use patterned side scrapers to create on trend textured designs in buttercream
How to fill a piping bag (neatly and cleanly!)
How to use an adapter
How to create pulled bulb piping including spacing
How to create ruffle piping
How to use cake top marking templates
How to pipe shells
How to pipe stars
How to create mini rosette swirls
How to use edible pearls to add finishing touches
How to flat ice a cupcake with buttercream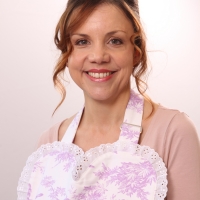 Annabelle
Annabelle
Director
Annabelle established Confection Perfection (now re-branded as Annabelle Jane Cake School) in 1996 from her kitchen table; bought her first retail premises in 2000 and is now settled in a delightful setting in Bearsted, just outside Maidstone. Annabelle has extensive cake decorating experience and is highly creative and artistic. Annabelle is an accredited tutor for the PME Diplomas in Sugar craft and also designs and delivers a wide range of other highly successful cake baking and decorating classes. Annabelle has a huge vision for our Cake School and ensures that the strong reputation we have earned continues to grow lead by her consistently high standards.
The course price includes everything you need to decorate your cake and cupcakes including boxes to take them home. We will provide a madeira cake, 4 cupcakes, cake fillings, buttercream, all of the materials, all sugarcraft tools, equipment and refreshments. Course attendees will also receive a full set of course notes and a discount sheet which gives exclusive discounts on the items used during the course purchased in the cake decorating supplies shop on the day of your course.
Learning in a fun relaxed environment. FAB tutor - answered all my questions - didn't make me feel stupid or inept. The perfect get away. Something different.
— Niamh Hutchinson, 5th October 2019
A very relaxing day allowing me to unwind. Explanations and support of a good quality. Knowledge, patience, helpful and encouraging.
— Jane, 5th October 2019
Best way to spend a day learning a new useful skill with a wonderful tutor and great group of people. More than expected, good content + pace - best advice + tips to take home. Excellent.
— Sandra Large, 5th October 2019
Everyone should attend Annabelle's cake school. Course very informative and really good fun. Very good tutor.
— Julie, 5th October 2019
Very enjoyable day, friendly environment and a great day. Learnt a lot. Tutor very good, clear, patient and very helpful.
— , 5th October 2019
I would recommend this cake course, there are so may techniques you learn to use on different cakes. Exactly what I wanted to know. Excellent tutor.
— Penny Wilcock, 5th October 2019
Another wonderful course. Full of information and laughs:) What I expected and more. Fabulous tutor.
— Natalie, 5th October 2019
I had a great time, I am going home with more knowledge. I enjoyed it, good atmosphere. Have lots of fun.
— , 1st June 2019
Great friendly atmosphere. Great day - thank you.
— Parveen, 1st June 2019
Will be coming back again and again.
— Rethina Kier, 1st June 2019
Very interesting. A fun day out. Friendly atmosphere. Very good tutor, helpful, didn't feel silly to ask questions.
— Heidi Green, 1st June 2019
A wonderful day. A lovely group of like minded cakey people. Learnt lots of new skills with buttercream and learnt new techniques, all whilst getting more confident. Linda always explains things clearly. Very patient. Lets you ask lots of questions. Thank you.
— Michelle, 1st June 2019
Great course.
— Dawn Burr, 1st June 2019
Thoroughly enjoyed the day and learnt so much. Friendly atmosphere. Tutor brilliant! Helpful, knowledgeable.
— Wendy, 1st June 2019
Another amazing course with the lovey Annabelle and Linda! I have learnt so much in a warm and friendly environment.10 stars.
— Nina East, 27th April 2019
Everything was clearly and expertly shown, easy and clear instructions, easy to follow. Help was given when asked. I've really enjoyed my experience as I was really looking forward to it. It will be very useful for my job too. Excellent.
— Isabel Kelley, 27th April 2019
All very good. There's always a tip that will help me! Always helpful, made to feel welcome - no-one is less talented.
— Angela Salt, 27th April 2019
Much more than expected - loads of techniques. Amazing tutor. 5 stars (I'd give 10 if I could).
— Laura Morford, 27th April 2019
Brilliant. Very good, helpful and professional.
— Sylvia Zbec, 27th April 2019
Very exciting course, lots to learn. Tutor very lovely and helpful.
— Wendy, 27th April 2019
Better than expected. Fab top tips on how to get the great finish; such a brilliant course.
— Sarah Morrison-Lane, 2nd March 2019
Had a lovely day and learnt a lot. Brilliant course.
— Sue Butcher, 2nd March 2019
I really enjoyed this course, I have learnt so much more about buttercream and all the things you can do with it. Brilliant tutor!!!
— Delenda James, 2nd March 2019
Such a friendly atmosphere and so welcoming. So many new skills learnt and just so much fun.
— Dan Boulton, 2nd March 2019
Brilliant course. Learnt so much. Exceeded expectations.
— Janet Owen, 2nd March 2019
Easy to follow. Good explanations. Lots of tips.
— , 2nd March 2019
Hours of fun, full of learning. Amazing, friendly, helpful, excellent tutor. I knew it would be good but I learnt so much. I can't wait to try all this at home.
— Alexis Ingram, 2nd March 2019
Amazing course, learnt so many skills, hints & tops and now feel so confident. Very friendly, amazing tuition.
— Becky Watson, 2nd March 2019