Brush embroidery cupcakes & cookies
Learn the art of brush embroidery. Decorate 2 cupcakes and 2 cookies in a selection of styles. Social distancing & safety measures in place.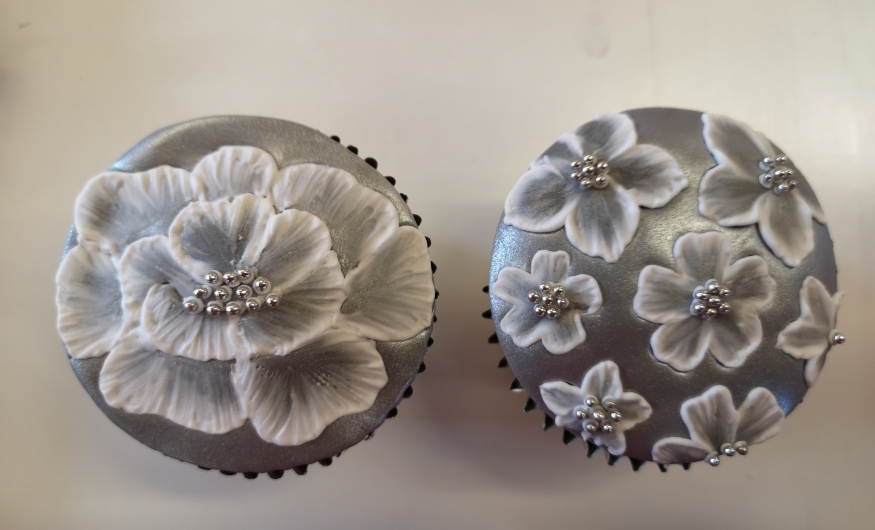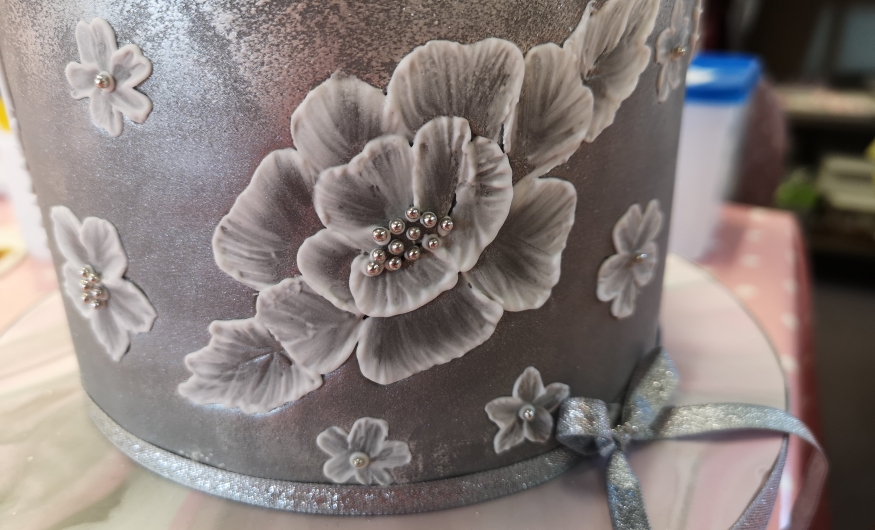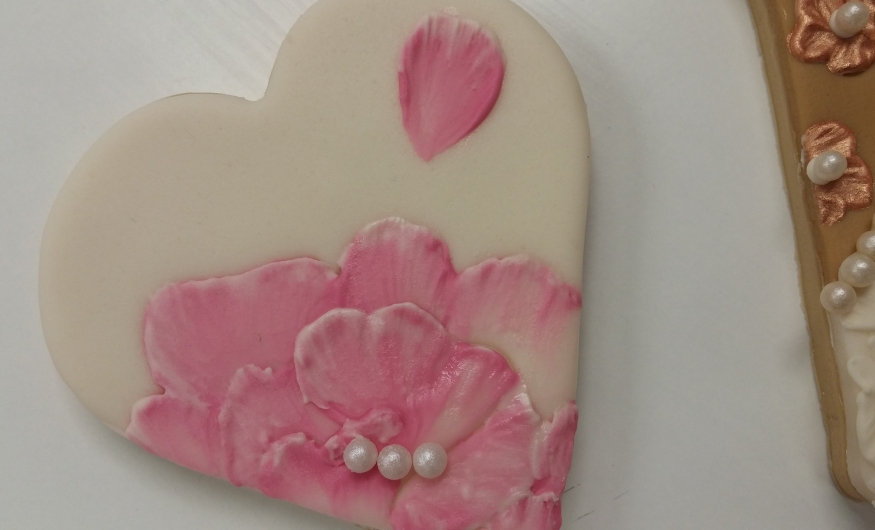 Decorate 2 cupcakes and 2 cookies with brush embroidery.
Tutorial - royal icing, what it is and how to use it
How to emboss designs
How to ice a cupcake with sugarpaste
How to ice a cookie with sugarpaste
How to create a metallic effect on sugarpaste icing
How to colour royal icing
How to use a paper piping bag
How to create brush embroidery designs
How to use edible pearls to enhance your designs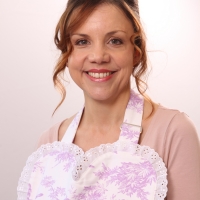 Annabelle
Annabelle
Director
Annabelle established Confection Perfection (now re-branded as Annabelle Jane Cake School) in 1996 from her kitchen table; bought her first retail premises in 2000 and is now settled in a delightful setting in Bearsted, just outside Maidstone. Annabelle has extensive cake decorating experience and is highly creative and artistic. Annabelle is an accredited tutor for the PME Diplomas in Sugar craft and also designs and delivers a wide range of other highly successful cake baking and decorating classes. Annabelle has a huge vision for our Cake School and ensures that the strong reputation we have earned continues to grow lead by her consistently high standards.
Everything is included - the cupcakes, cookies, icings, use of equipment, a box to take them home in. Students receive a set of course notes and a 10% discount in the shop on items used during the course.
We provide tea, coffee, drinking water and cake. You may like to bring an apron.
Course content what I expected - and more! Tutor fantastic as ever! Wonderful techniques learnt, can't wait to try more.
— Clare, 24th May 2022
Really lovely evening learning a new skill! Really patient, friendly, kind & organised tutor. It's fab here. Thank you!
— Laura, 24th May 2022
As always a friendly & very informative class carried out in a relaxed atmosphere. What I expected & more. Excellent and knowledgeable tutor.
— Pauline Forder, 24th May 2022
Amazing course. Fabulous tutor.
— Suzanne, 24th May 2022
Every step of the course is explained beautifully & in a way everyone of all levels can understand. A wonderful evening.
— Aimee Shortland, 24th May 2022
Friendly fun atmosphere whilst learning. Annabelle puts you at ease - offers lots of tips and advice + explains things clearly and with patience. The course was full of ideas to use the cake brush embroidery. Thank you.
— Lisa Hance, 24th May 2022
Annabelle is a perfect tutor, always explains things well. Course what I expected. Already booked to come again.
— Sharon Hodsdon, 24th May 2022
Brilliant course. Very informative. Annabelle was fantastic. Other courses already booked!
— , 7th September 2021
Learnt a lot. Tutor was very good, very knowledgeable.
— Anne, 7th September 2021
A wonderful evening learning new skills in a friendly atmosphere from a very knowledgeable and fun tutor. Informative, relaxed & friendly. Thank you.
— Marianne Cox, 7th September 2021
A fantastic evening that I shared with my granddaughter who achieved so much more that I could have imagined. Tutor very informative, helpful and shared lots of tips & tricks. More than I expected and just right.
— , 7th September 2021
Great course, everything explained really well & tutor very knowledgeable. We even got cake! Great experience, good tutors & friendly atmosphere.
— Diane Stock, 7th September 2021
Friendly atmosphere to learn new skills. Tutor fab in all aspects. 5 star.
— Andrea Winter, 7th September 2021
Fun and enjoyable. Excellent tutor. Course lots of fun and very informative.
— Laurie Neale, 16th July 2021
Absolutely delightful way to spend the morning! Thank you so much - brush embroidery is totally engrossing. Tutor brilliant.
— Annie Bailey, 16th July 2021
A lovely class (topic). Tutor excellent!
— Thelma Olymbiou, 16th July 2021
This was such a lovely course and the results are amazing. Annabelle is such a fab tutor, she has so much knowledge and is so patient with us all and she explains everything perfectly. Wonderful place to learn!
— Diane, 16th July 2021
Very informative + brilliant tutor. Definitely come again. Brilliant course. Very friendly people and learn loads.
— Sally Gilling, 16th July 2021
Fun, exciting & enjoyable. Excellent course at a pace that suits all.
— Julie Stoneman, 16th July 2021
Fantastic - Annabelle is so informative and patient. Lovely atmosphere. I'll be back.
— Sue H., 13th July 2021
5*++
— Su Lowe, 13th July 2021
Great course, learnt lots, could have stayed for hours. Tutor 10/10 and course more than expected.
— Becky Sunley, 13th July 2021
This course was so good. We learnt so many new techniques. The tutor was so helpful and patient, very knowledgeable. Lots of advice and tips.
— Penny Wilcock, 13th July 2021
So happy to be back at Cake School after COVID restrictions. I learn so much and love every course. Brush embroidery is fun and so pretty. A really enjoyable evening.
— Julia Cleaver, 13th July 2021
It's great. Tutor brilliant as usual, helpful + patient. Health & safety completely considered.
— Dorothy, 13th July 2021
Tutor was very good and patient and answered all questions.
— Happy student, 18th April 2015
Felt very welcome. The tutor was very clear and easy to understand.
— Chloe James, 24th March 2015
Excellent course. My tutor was very good and very friendly.
— Margaret Sidwell, 24th March 2015
Very enjoyable course for all levels of ability. Excellent tutor, always happy to answer questions.
— Rachael Groombridge, 24th March 2015
Tutor was excellent as usual! Relaxing course.
— Happy student, 24th March 2015