Basic people modelling, boy & girl - 4 week course
A comprehensive introduction to people modelling, learn the basics and create a boy and girl from icing. Social Distancing & safety measures in place.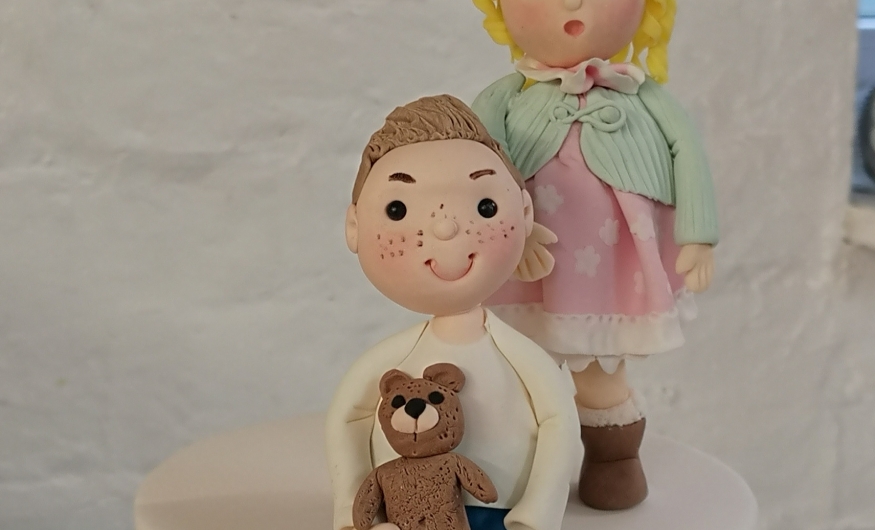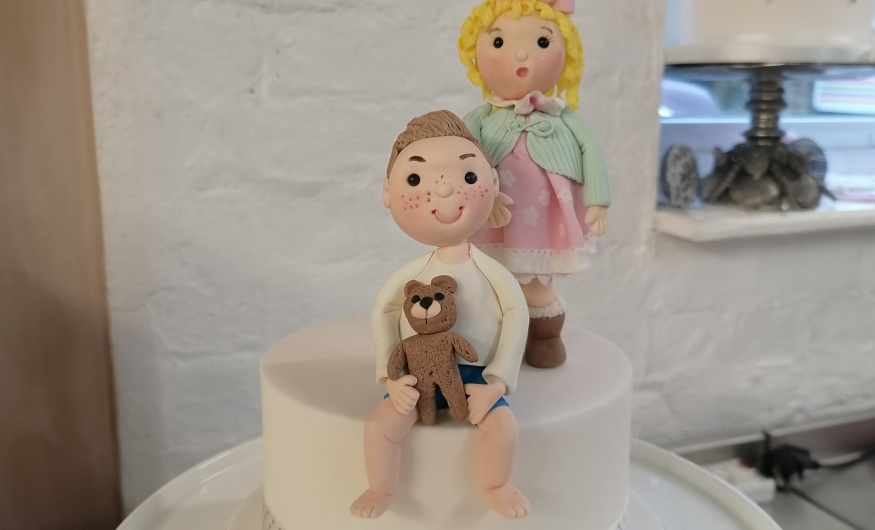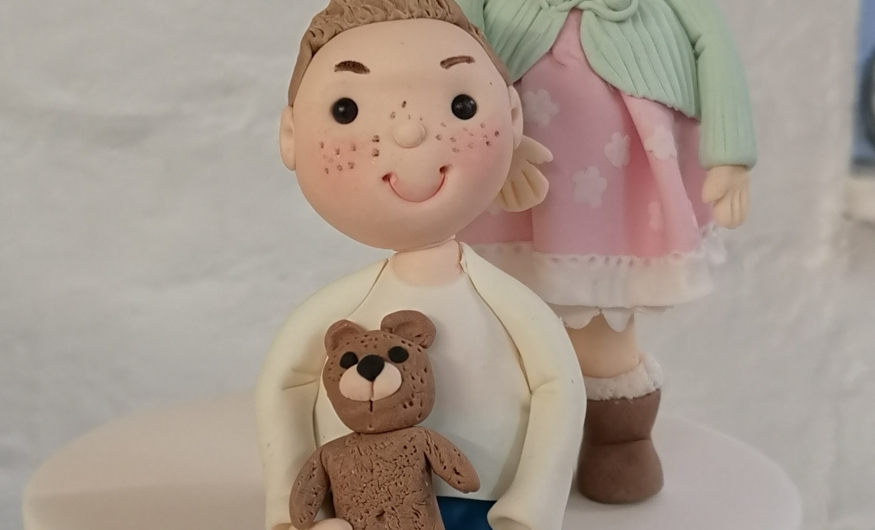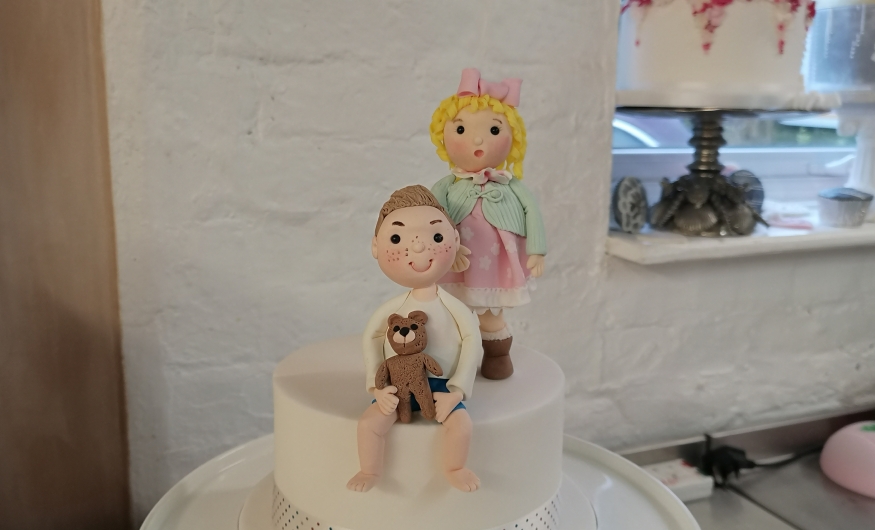 Learn the basic principles of people modelling and under the guidance of your tutor learn step by step how to create this charming boy and girl.
Modelling paste - what it is, how to use it, colour it, store it
How to create a sitting figure
How to create a standing figure
How to model a cute little bear
Proportions and how to get it right when creating models
How to create different facial expressions
How to use a variety of modelling tools to best effect
How to add details such as freckles, rosy cheeks
How to create different hair styles
How to create a range of clothing including patterned pastes, frills and textures, bows and more
How to store your models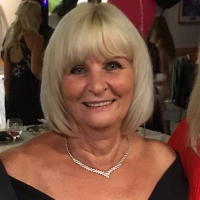 Lyn
Lyn
Tutor
Lyn is a highly experienced and accomplished cake decorator, especially when it comes to modelling and shoes. Calm, patient and kind Lyn shares her knowledge clearly and is always there to help.
Everything is included - the icings, materials, use of equipment and a box to take your models home in. Students also receive comprehensive course notes ad a 10% in the shop on items used during the course.
Fantastic way to spend a daytime morning with a great group of people learning new skills and techniques. Good, knowledgeable tutor, helped give advice when things didn't go to plan, calm, patient. Lovely course.
— Sarah Ward, 16th March 2022
Fun course, learnt lots of new techniques and great to learn in a small group. Tutor was excellent & very supportive - answered lots of questions & made it all very easy. More courses please!
— Dianne Barratt, 16th March 2022
I thoroughly enjoyed my 4 week modelling course, I leant so many things I would not have been confident to try myself. Lyn is an amazing teacher, calm, cheerful and helpful at every step. Fantastic.
— Sam Lewin, 16th March 2022
From someone who had not previously done modelling I was able to go home with 2 figures. Everything was fully explained & the tutor (Lyn) was very patient. Thoroughly enjoyable course with lots of nice people.
— Lynne Smith, 16th March 2022
Lyn is fantastic, patient, multi-talented and so good at what she does and to top it all is an incredibly lovely person!! So glad I chose to do this 4 week course. Learnt so much over the 4 weeks. Not afraid to make more models now I know the technique.
— Sue Halls, 16th March 2022
Wonderful course, learnt lots of new skills. Fantastic tutor. Incredibly helpful & friendly. Very approachable. Everything for health & safety had been considered and advised in advance. Met lots of lovely people. Give it a go!
— Clare Archer, 16th March 2022
Very good tutor, lots of useful tips, made to feel everything is easy. Lovely to do a course learning a very different skill set.
— Jo Prideaux, 16th March 2022
Loved this course & very pleased. Very good tutor, friendly, knowledgeable.
— Daphne Tallett, 16th March 2022
A great course for beginners! You'll be amazed with the results. Lyn was fab! So lovely & really knows ow to help us make our people come to life! Great tips & nothing was too much trouble.
— Sandra, 16th March 2022