4-week Back to Basics
Join us for this special 'back to basics' course over 4 consecutive weeks. Whether you're new to baking or want to brush up on the essentials, this is a must!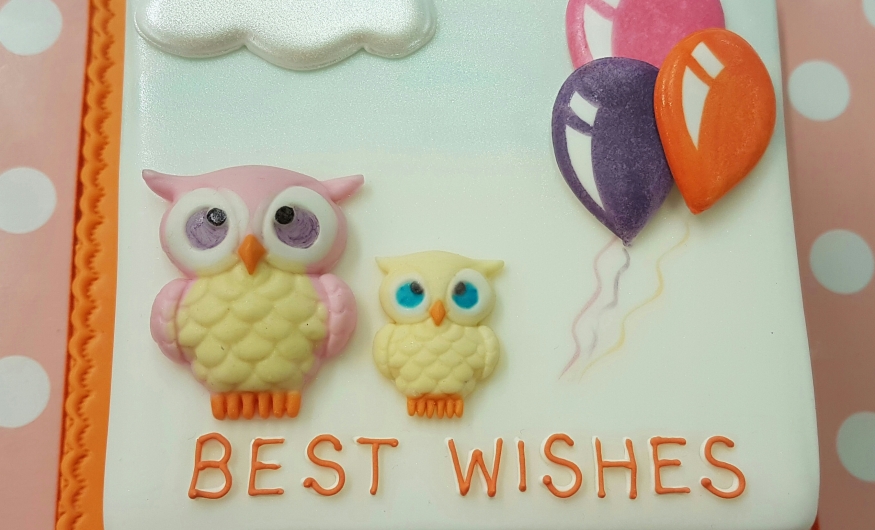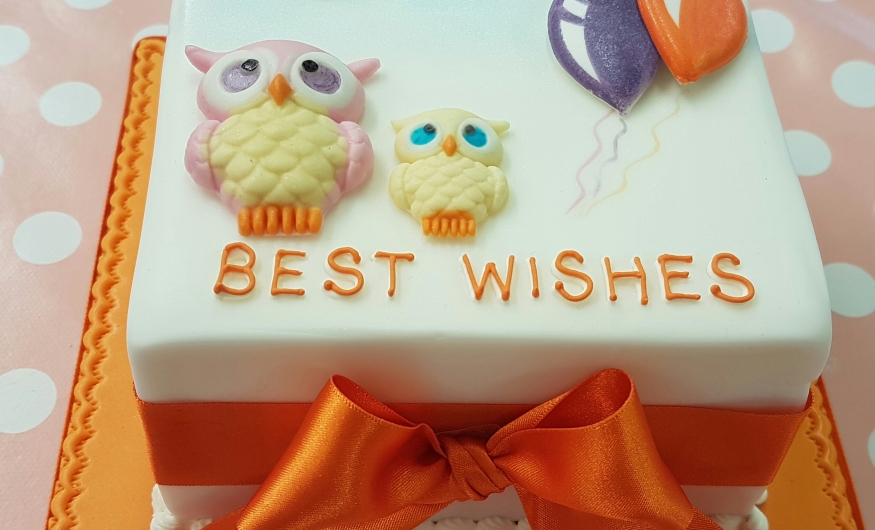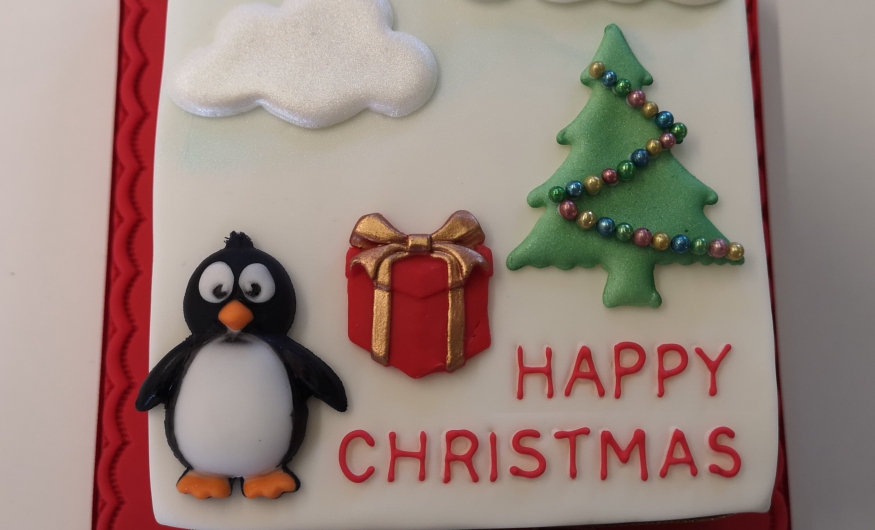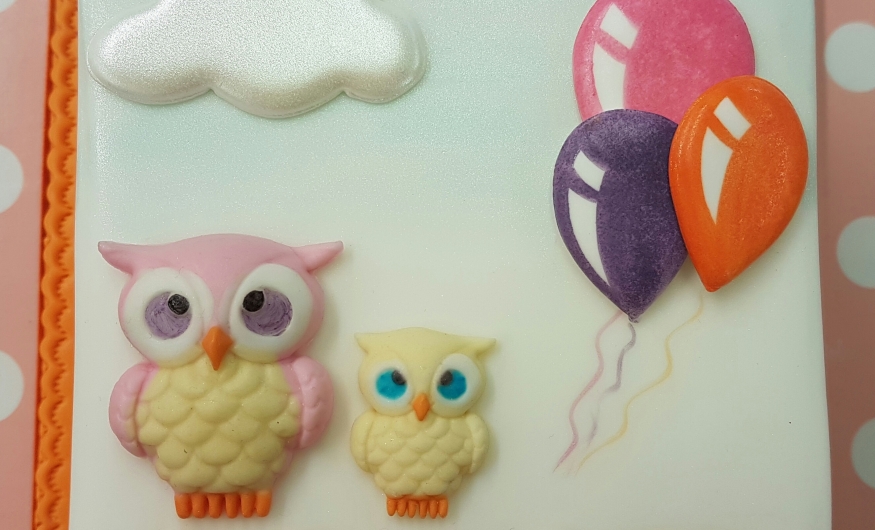 Back to Basics is exactly that, over 4 consecutive weeks – we take you right back to the beginning and teach you, step-by-step, the best and easiest ways to achieve delicious, professional looking cakes. Whether you've never attempted to bake or are a more experienced baker and decorator looking for the definitive approach to decorating, this course is for you.
Over the four sessions you will bake, marzipan and ice a square fruit cake to achieve a smooth professional finish. Following on you will learn a variety of decorating and modelling techniques to give you skills that can be easily translated into hundreds of decorative variations.
Back to Basics is the perfect place to start your Cake School journey; it will give you base skills that you can develop further with our other courses, including the diplomas and master classes. Our recommendation would be that a beginner (or those wishing to refresh their skills) attends both this 4 week course and our other, 2 week Back to Basics, before progressing onto more advanced courses.
We provide everything you need, just bring your apron and the desire to create wonderful cakes.
Course Content
How to line a cake tin
How to bake a rich fruit cake
How to mature and store a rich fruit cake
How to ice a cake board
How to professionally cover your cake with marzipan and sugar paste icing
How to use smoothers to best effect
Using crimpers to create decorative edges
Tutorial – how to use colour to best effect
Tutorial – how to make royal icing
The principals of piping to create a piped message and shell piping
How to create icing run outs to create shapes
How to use the pop it moulds (you could make owls but if they're not 'your thing' you could make a teddy, penguin, ducks or even footballs, buttons or hearts
Painting on sugar
How to attach ribbon to a cake board
How to attach ribbon to a celebration cake
How to create a tied bow
Storage & transportation of your cake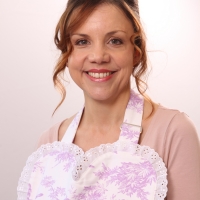 Annabelle
Annabelle
Director
Annabelle established Confection Perfection (now re-branded as Annabelle Jane Cake School) in 1996 from her kitchen table; bought her first retail premises in 2000 and is now settled in a delightful setting in Bearsted, just outside Maidstone. Annabelle has extensive cake decorating experience and is highly creative and artistic. Annabelle is an accredited tutor for the PME Diplomas in Sugar craft and also designs and delivers a wide range of other highly successful cake baking and decorating classes. Annabelle has a huge vision for our Cake School and ensures that the strong reputation we have earned continues to grow lead by her consistently high standards.
The course price includes everything you need to bake and decorate your cake and even the box to take it home. We will provide all the ingredients, materials, all sugarcraft tools, equipment and refreshments. Course attendees will also receive a full set of course notes which includes the cake recipe and a discount sheet which gives exclusive discounts on the items used during the course purchased in the cake decorating supplies shop for the duration of your course.
What do I need to bring?

You need to bring an apron
The course was excellent, very friendly tutor, Annabelle was brilliant. I'd recommend - enjoyable, stress free evenings where you will learn so much.
— Paul Townsend, 15th June 2021
I'm having the best time. It's the beginning of my dream in making dream cakes. I didn't want to finish and I will be back. Annabelle was and is friendly and very helpful being at the same time professional like making what I was thinking is hard to do and learn into a fun and easy task. Health and safety was present all the time. Distancing and disinfection rules was followed and remembered at all times. All successful for sure.
— Marla Fernandes, 15th June 2021
This course was perfect for guiding me through the different skills needed to create a lovely cake and decorate it. So much fun & expert knowledge imparted in a wonderful friendly way. Limitless enthusiasm, knowledge and advice. Much much more than I expected. Thank you for a fabulous time.
— Annie Bailey, 15th June 2021
I leaned so much & had so much fun. Annabelle was brilliant, so friendly, knowledgeable & helpful. Nothing too much trouble. Really clear instructions. I've been wanting to do a course like this for years! All my nerves were put at ease immediately. I'm not new to baking but I have learnt so much! Annabelle is a fantastic tutor and the course was so enjoyable!
— Georgie, 15th June 2021
Before the back to basic course all I baked was cupcakes. I now feel confident baking & decorating a cake. Looking forward to practising what I have learnt. Linda is very knowledgeable & teaches at a pace for novices. I was the person with the least skills in this class but I did not feel left out or that I was holding everyone up.
— Mai, 14th October 2019
Very friendly, all my worries melted away, great fun & learn alot.
— D.Stock, 14th October 2019
I thought the course and tutor were fantastic. I learnt so much and lots of new tips and hints. Very helpful tutor, happy to keep explaining and showing us what to do until we understood. A great and welcoming 4 weeks.
— Leigh Embery-Blake, 14th October 2019
So much fun while learning new skills. Annabelle explains everything & is very generous with her knowledge. Cannot wait till my next course.
— Caroline Ward, 7th December 2018
I didn't expect to be making the actual cake! I thought it would be all decorating etc so very pleased. A very good course, with lots of new techniques and ideas. I have learnt new skills. Tutors are always happy to help, with lots of patience and experience. You get to eat cake during the course too.
— Amy Jeffrey, 7th December 2018
On every course I have been to I have learnt so much. So many different ideas. There are so many ideas in the shop and of course if you have questions the staff will help. I would recommend the cake club. So many demo's, on line help. Short classes and longer courses.
— Penny Wilcock, 7th December 2018
Excellent tutor. 5 star course.
— Sam Joseph, 7th December 2018
Love trying something new & with all the help and advice have surprised myself with what I have managed to achieve. So many skills included. Superb tutor - kind & patient. Helped me hugely to harness new skills. Gave me confidence to have a go - without feeling silly.
— Jo Prideaux, 7th December 2018
Annabelle is a wonderful teacher and explains things in her own special way, which makes it easy to remember. Very informative.
— Delenda James, 7th December 2018
It was a brilliant course run by the excellent Annabelle. Everything was lovely.
— Sue Butcher, 7th December 2018
Great way to learn and fabulous teacher.
— Vanessa, 7th December 2018
Everyone should give it a go, I didn't want it to end! Linda is so helpful, very encouraging + friendly, could answer all questions, learnt so much.
— Natasha Turnbull, 29th March 2018
I really enjoyed this course it was fun, and relaxing, it was very chilled and everyone got on well. You learn everything you need to know when making certain cakes. Linda was very good. She is friendly and maintains a comfortable lesson for everyone.
— Simran Kaur, 29th March 2018
The course was brilliant! I learnt new skills & to do things differently & will definitely be booking more!
— Georgina, 29th March 2018
The course was excellent. I learnt so much and will be back next week for another course. Excellent tutor - very friendly. I felt I could ask any questions, very knowledgeable. I had a great time. Thank you.
— Claire Dickens, 29th March 2018
Found all the tips very useful, have already been using at home. The tutor was very helpful when I made mistakes and had time for everyone on the course.
— Emma Weeden, 29th March 2018
Good foundation to beginners they can learn more. More than I expected. Very friendly, helpful & knowledgeable, extra tips & tricks.
— Mrs Ranjithkumar, 29th March 2018
Back to Basic is a foundation to a great start to cake making. It makes a great starting point and Linda is a fantastic tutor... funny, kind, gave me lots of advise and gave fantastic techniques and good explanation. Covered a lot over six weeks.
— Diane Hall, 29th March 2018
Thoroughly enjoyed the course, couldn't wait for Thursday to come round each week! Linda was very helpful and nothing was too much trouble.
— Nicole Hooper, 29th March 2018
Course was super knowledgeable and easy to follow. My tutor, Linda was very well-paced and answered all questions with easy-to-follow answers. My experience will be unforgettable. I loved every minute of it. I will be back!
— Kayleigh O'Neill, 29th March 2018
Linda is lovely. V. friendly & patient. I really enjoyed every week.
— Gill Newton, 11th July 2017
Enjoyed every minute of the course. Linda was excellent - explaining everything in detail. Warm and friendly... helped me achieve something I thought I could not achieve. Exceeded expectations.
— Wendy Mullings, 11th July 2017
Very professional, excellent knowledge, training and teachers. Both fantastic teachers and actually want to share ALL knowledge with you.. and always willing to help with anything! 10/10 experience.
— Chloe Willson, 11th July 2017
Thank you very much for a wonderful course. I am very to feel very deflated next Tuesday when I have no Cake School in the evenings.
— Nina, 28th March 2017
Once again, the course has provided me with a range of techniques to decorate a cake. Having never baked before, the course has given the opportunity to develop cake baking from the start (mixing the ingredients) to finer piping details. I now want to book ALL the courses!
— Emily Cullis, 28th March 2017
Nice and easy to follow. Simple instructions for complicated techniques. Brilliant course.
— Sarah M-L, 28th March 2017
Just finished 6 week course and straight back in 2 days for the next course. Amazing teacher, Annabelle is inspirational and is there to hold your hand whenever you need it. I have learned so much, enjoyed every minute and also enjoyed the cake tasting. 5 stars for sure.
— Dorothy, 28th March 2017
Already booked onto another course and planning many, many more! Have absolutely loved every minute. I've learnt so much and am already putting things into practise at home. Wonderful course. Thank you so much!
— Gemma, 28th March 2017
Loved every lesson. Fabulous.
— , 28th March 2017
I have had an amazing time on the 6 weeks back to basics. There is so much to learn and so many skills and techniques covered. We had lots of laughs and lots of cake. Excellent. 5* definitely.
— Jennie, 28th March 2017
Great fun and easy for first time on a course.
— , 28th March 2017
Easy to follow. Very informative & learnt so much. A fun class & would love to come back & do more.
— , 28th March 2017
The 6 week back to basics course was fab! I learnt and developed lots of new skills and some great tips. Annabelle is a fantastic teacher, offering help and encouragement in my shaky moments! Thank you for a great 6 weeks.
— Becky Watson, 28th March 2017
I gained a lot of confidence and knowledge about baking and decorating.
— Mide, 1st June 2015
Amazing! I feel like I have learnt so much. I felt very welcome.
— Kirsty Dampier, 1st June 2015
Learnt a lot and it was so enjoyable - everyone is friendly. I enjoyed the whole course and will be doing more.
— Wendy, 1st June 2015
I felt very welcome for the whole six weeks. My tutor was knowledgeable, friendly and helpful. She was very good at giving extra tips and techniques.
— Jane Green, 25th March 2015
Made to feel very welcome. Very good tutor was more than happy to answer all additional questions I had.
— Louise Wenzel, 2nd February 2015
Very warm welcome.I've learnt so much and now have the baking bug!
— Vicki Morgan, 2nd February 2015
Very warm and welcoming (every week!) Tutor was amazing - good laugh each week and not afraid to do anything or answer questions. Thank you
— Agneta, 2nd February 2015
Great! My tutor is always very good and patient.
— Happy Student, 2nd February 2015
Fantastic! Enjoyable course and good value for money.
— Angela, 6th November 2014
Lovely atmosphere and a great way to learn. So helpful, fun and taught us an awful lot!
— Emma, 6th November 2014
A big thank you to my tutor for her time and excellent instruction
— Peter, 17th April 2014
5 stars all the way
— Sandie, 11th April 2014
So many skills crammed into one course. Excellent. Such fun!
— Justine Wills, 4th April 2014
Very knowledgeable lesson. Very kind and clear tutor. I've had such a lovey time, have learnt so much detail in every week.
— Sky Douglas, 4th April 2014
This was my first course with Annabelle, it will not be my last! As well as being educational it was good fun.
— Kristy Harkett, 4th April 2014
Such a wonderful experience.Very informative & friendly. Completely as expected and more. Tutor was the best ever. Will be coming again.
— Sarah Pearson, 4th April 2014
Really looking forward to doing more courses!
— Ana, 1st April 2014
Excellent instruction. First class course.
— Roy Bennett,