Airbrushed 'chef' cupcakes
Learn to model these super cute cupcake toppers in white sugar paste, use an airbrush to add colour then pipe swirls on cupcakes to complete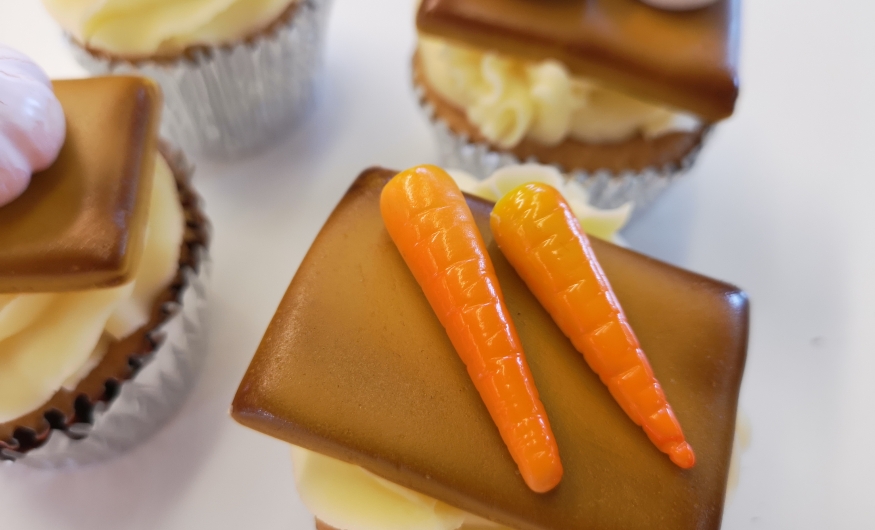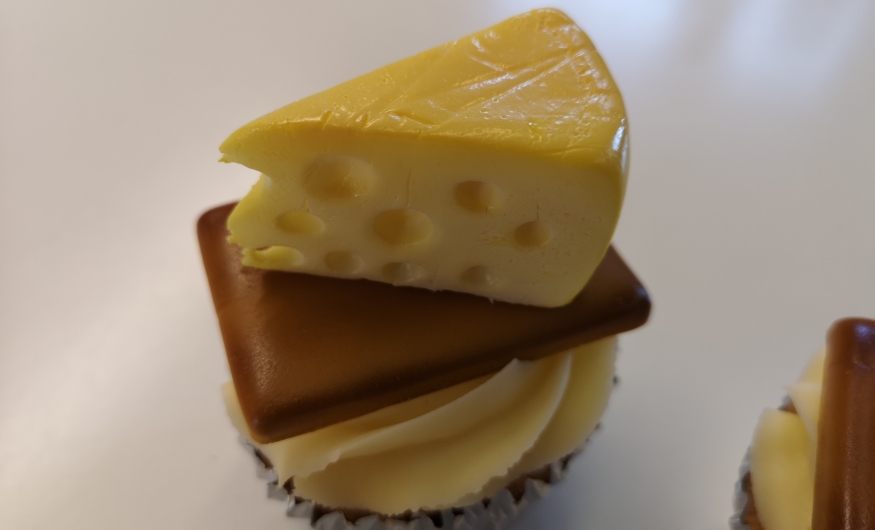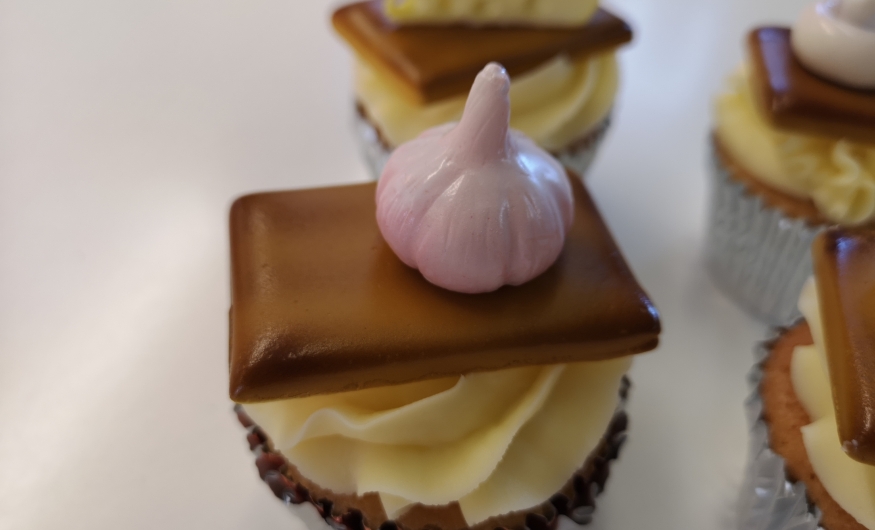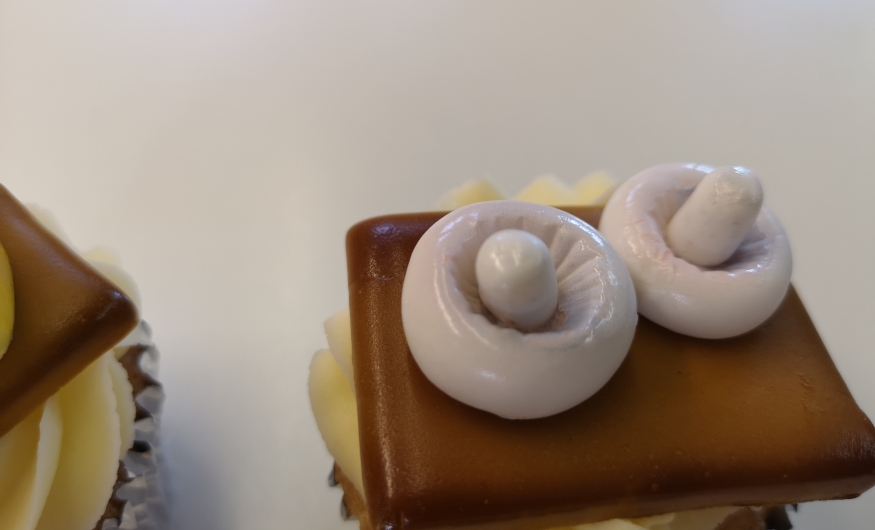 The perfect introduction to airbrushing or the perfect way to extend your airbrushing skills. The workshop will begin by making the cupcake toppers in white sugar paste, you will then learn how to airbrush the colour and then pipe swirls onto top of cupcakes (which we will bake for you). Take home not only your box of super cute cupcakes and to amaze your family and friends but you will also go home with a host of new skills and the confidence to use an airbrush. Suitable for beginners or those wishing to extend their skills.
If you have an airbrush, please bring this with you (if not you can use ours). We will provide all the colours.
Tutorial - different types of icings
Using a variety of professional modelling tools, techniques and textured rolling pins learn how to create 'food' from icing.
Make cupcake toppers
How to use an airbrush
How to create patterned effects with an airbrush
How to layer and blend colours with an airbrush
How to pipe a rose swirl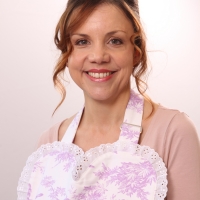 Annabelle
Annabelle
Director
Annabelle established Confection Perfection (now re-branded as Annabelle Jane Cake School) in 1996 from her kitchen table; bought her first retail premises in 2000 and is now settled in a delightful setting in Bearsted, just outside Maidstone. Annabelle has extensive cake decorating experience and is highly creative and artistic. Annabelle is an accredited tutor for the PME Diplomas in Sugar craft and also designs and delivers a wide range of other highly successful cake baking and decorating classes. Annabelle has a huge vision for our Cake School and ensures that the strong reputation we have earned continues to grow lead by her consistently high standards.
If you have an airbrush, please bring this with you (if not you can use ours). We will provide all the colours.
We will also provide the cupcakes, icings and use of equipment, a box to take your cupcakes home in and a set of comprehensive course notes.
Students recieve a 10% discount in the shop on items used during the course.
We provide tea, coffee, drinking water and cake.
A very good course, will definately go home + practise. Loved today. Excellent, knowledgeable & entertaining tutor. Extra tips given very handy. Great to meet new people.
— Ann Thompson, 26th October 2019
100% thoroughly enjoyed. Very fun, informative and more than I expected. The first time for me using airbrush and I LOVED it! Experience was brilliant and so was the tutor.
— Chloe Willson, 10th August 2019
Very knowledgeable, friendly & helpful. Educational, good fun. What I expected and more. 10/10.
— Oliver, 10th August 2019
Interesting new skills learnt - not just airbrushing. Tutor kind, thoughtful & not too rushed, Over-ran so make it longer?
— Sally W., 10th August 2019
Fun, informative, new skills. Excellent tutor. Needs to be a bit longer!
— , 10th August 2019
Excellent content. What I expected and more. Great way of introducing yourself to airbrush.
— Lindsay Walker, 10th August 2019
A super course & learnt a new skill & modelling. Loved it!
— Thelma Olymbiou, 10th August 2019