4 week Professional People Modelling
Creating professional looking figures is a skill worth mastering - it will enable you to add a whole new dimension to your celebration and wedding cakes.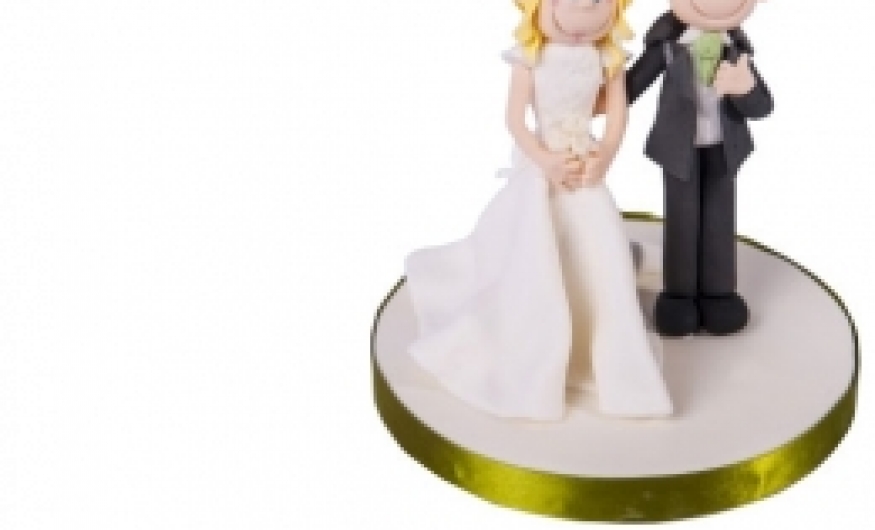 Creating professional looking figures is a skill worth mastering - it will enable you to add a whole new dimension to your celebration and wedding cakes.
Standing figures are much more complex to make and we will show you step by step our top tips and secrets of success how to create these. You can adapt the skills so although we are making a bride and groom you will go home with the skills to create other designs. Everything is created from scratch – no moulds!
We will teach you how to paint facial details, how to dress your models, how to add embroidery to clothing, how to create a variety of hair styles and so much more.
This 4 week course has been developed in direct response to feedback from students.
Tutorial – All about creating standing figures, the principles, the difficulties, central supports
How to use a size guide
Proportions in modelling – getting them right to ensure success.
How to create a standing figure in trousers
How to create clothing
How to create a standing figure in a dress/ skirt
How to create realistic elbows/ knees and joints
How to create hands
Different methods of creating hair
How to add character and appealing details to your models
How to use modelling tools to enhance the appearance of your modelled characters.
Storage & transportation of your modelled figures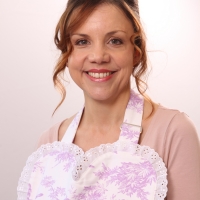 Annabelle
Annabelle
Director
Annabelle established Confection Perfection (now re-branded as Annabelle Jane Cake School) in 1996 from her kitchen table; bought her first retail premises in 2000 and is now settled in a delightful setting in Bearsted, just outside Maidstone. Annabelle has extensive cake decorating experience and is highly creative and artistic. Annabelle is an accredited tutor for the PME Diplomas in Sugar craft and also designs and delivers a wide range of other highly successful cake baking and decorating classes. Annabelle has a huge vision for our Cake School and ensures that the strong reputation we have earned continues to grow lead by her consistently high standards.
Everything is included. Course attendees will also receive a full set of course notes which includes a discount sheet which gives exclusive discounts on the items used during the course purchased in the cake decorating supplies shop for the duration of your course.
This course explains how to create people without using moulds. With lots of helpful information - very informative & a great course. Perfect.
— Jo Dear, 15th May 2019
Loved it. Laughed a lot and learned loads. Come along to this course where you will learn lots of new techniques in a friendly supportive environment. Lots of advice & different techniques which could be used.
— Sue Vallender, 15th May 2019
It was a brilliant course, learnt so much about modelling.
— Sue Butcher, 15th May 2019
This course was absolutely brilliant. Learnt so much and gone away wanting to do lots of people modelling. Linda was brilliant and gave so many different ways to do things which made it easier to decide which way was best for you. Loved it.
— Delenda James, 15th May 2019
Such a full on course, great results & so different. What I expected & more as lots of ideas for different types of hair, dress etc. Fab tutor, full of different tips to make life easy.
— Sarah Morrison-Lane, 15th May 2019
Enjoyed the course, so much harder than expected, got there in the end with a very patient Linda to guide me. Learn so much.
— , 15th May 2019
Fantastic course to learn how to model a bride + groom. So many skills have been covered. Linda is amazing. She is so patient and explains things to the full. What I expected and more.
— Diane Hall, 15th May 2019
Brilliant course. Good fun, but a lot harder than I expected - though I learnt an awful lot. Excellent tutor.
— Dawn Burr, 15th May 2019
Fantastic - see you again soon!
— Natalie Deacon, 14th January 2015
Fabulous! Cheerful, knowledgeable and very friendly tutor. Would have liked another week - enjoyed it too much!
— Debbie Saunders, 14th January 2015
Excellent tutor. Made to feel very welcome. Used loads of different techniques
— Karen Sampson, 14th January 2015
Amazing tutor, so helpful and patient. The course was well planned and really helpful.
— Kerrie Halfyard, 14th January 2015
Very friendly staff - helpful, chatty and knowledgeable. Good ideas and tips.
— K Pitkin, 14th January 2015
Informative and enjoyable - brilliant tutor.
— Helena, 26th November 2014