2-tier naked cake
From baking, making buttercream, to splitting, filling and stacking you will make your own 2-tier stacked naked cake. Social Distancing & safety measures in place.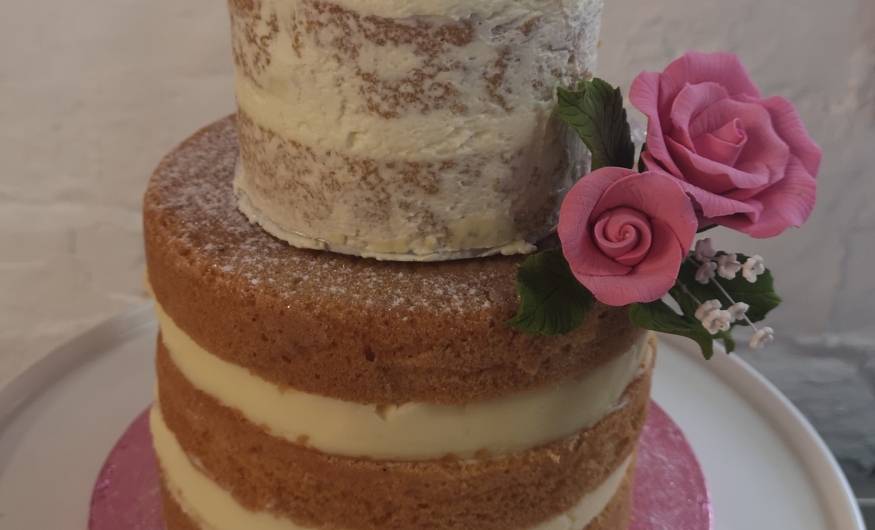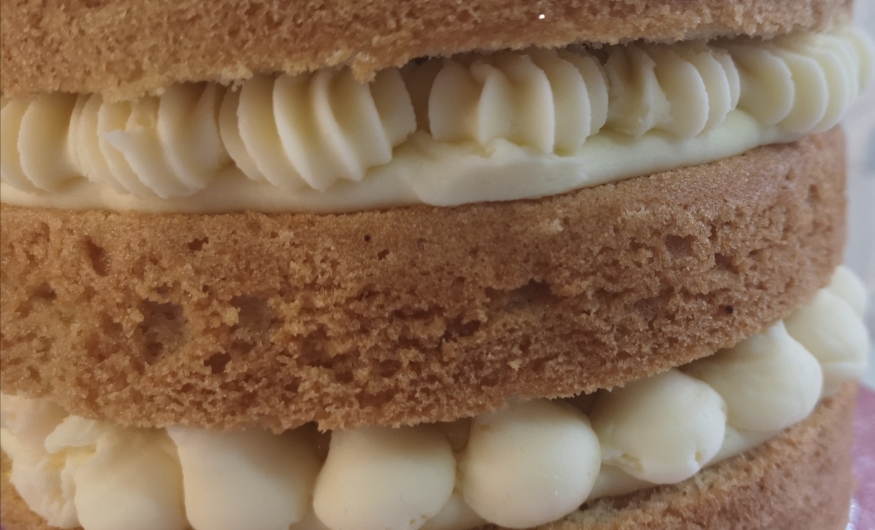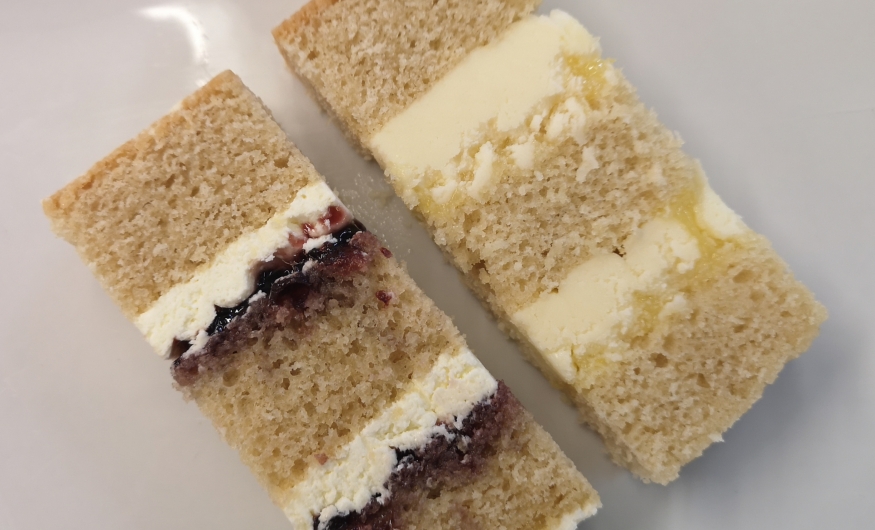 From baking, making buttercream, to splitting, filling and stacking you will make your own 2-tier stacked naked cake. The day will begin with lining a cake tin and baking a maderia cake (we will provide the bottom tier for you). Whilst the cake is baking and cooling you will make your own traditional buttercream using your choice of flavoured icing sugar. We will demonstrate how to make Swiss meringue buttercream. You will split and fill the bottom tier using your choice from a selection of jams and curds and the buttercream you have made. You will split and fill the top tier using your choice from a selection of jams and curds and Swiss meringue buttercream. Learn even layering, piped bulbs, swirls, flat smooth ring and a semi naked finish. Use dowels. We will provide a small flower spray in a selection of colours to complete the design. Learn how to use fruit, fresh flowers, how to transport, keeping times and lots more.
How to line a cake tin
How to bake a madeira cake including choosing ingredients and troubleshooting
How to make buttercream
Demonstration - how to make Swiss meringue buttercream
How to professionally layer your cake
How to make and use sugar syrup
How to select fillings and flavour combinations
How to fill a piping bag
How to pipe bulbs
How to pipe stars
How to effectively fill a cake without oozing fllings!!
How to create a smooth ring finish
How to create a semi naked finish
How to dowel and stack cakes
Tutorial - keeping times, transportation, portion guidance
Finishing touches - how to use fresh flowers, fruit, sugar flowers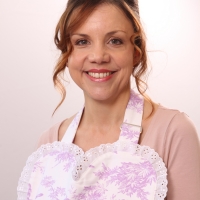 Annabelle
Annabelle
Director
Annabelle established Confection Perfection (now re-branded as Annabelle Jane Cake School) in 1996 from her kitchen table; bought her first retail premises in 2000 and is now settled in a delightful setting in Bearsted, just outside Maidstone. Annabelle has extensive cake decorating experience and is highly creative and artistic. Annabelle is an accredited tutor for the PME Diplomas in Sugar craft and also designs and delivers a wide range of other highly successful cake baking and decorating classes. Annabelle has a huge vision for our Cake School and ensures that the strong reputation we have earned continues to grow lead by her consistently high standards.
The course price includes everything you need to create your 2-tier naked cake and a boxes to take it home. We will provide all the materials, use of all sugarcraft tools, equipment, a sugar flower spray and refreshments. Course attendees will also receive a full set of course notes and a discount sheet which entitles you to exclusive discounts on items purchased in the cake decorating supplies shop on the day of your course.
I am so glad I did this course. You may think a naked cake is easy, think again, there is so much to think about. I would definitely recommend this course to everyone. It was exciting getting back and Annabelle, as usual, was full of enthusiasm and ideas. We all felt relaxed, even with the social distancing.
— Delenda James, 13th June 2020
As always the cake courses are so much fun. For anyone interested in cake making the cake school in always very informative. Annabelle is always very patient and happy to answer any questions. With the current restrictions for Covid-19 the course was adapted to suit health + safety measures whilst still providing a good day.
— Amy Jeffrey, 13th June 2020
The course was very informative & so much information.So much more to the course than expected. Lots of questions answered. Such a friendly class & lots of helpful tips. Recommend all the courses.
— Su Lowe, 13th June 2020
You learn so much, Annabelle is a fantastic tutor, simply the best, she gives 120%! It was all very pleasant, very safe & clean, all Covid-19 rules in place, no worries at all.
— , 13th June 2020
Brilliant course, learnt so much. This was a really good course, more than I expected. It looks easy in a picture but it is more complicated and Annabelle made it less so.
— Sue B., 13th June 2020