How to use moulds in cake decorating
There are a few golden rules when using moulds and here I will share my top tips for getting the most from your moulds.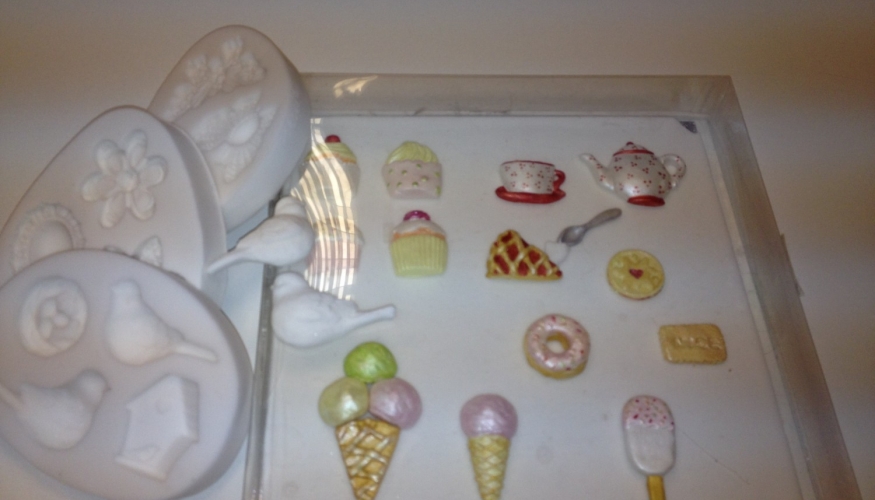 Golden Rules
There are so many moulds available to the cake decorator from mermaids and golf bags to kittens and cupcakes or shoes and flowers. Pretty much whatever the theme, you'll find a mould to suit whether you are making a birthday cake, a wedding cake or decorating cupcakes.
The first golden rule is to use the right paste in your mould – sugar paste (rolled fondant) is too soft; it won't hold its shape and may well get stuck. Choose a firmer paste such as modelling paste or Mexican paste.
Golden rule number two – knead your paste until soft, smooth and pliable.
Golden rule number three – dust cornflour on your paste, not in the mould. Take a smooth round ball of your kneaded paste, dust with cornflour and push into the mould. Push firmly so you achieve all the beautiful definition and details.
Golden rule number four – NEVER and I mean never, ever, ever – use a knife anywhere near your mould. One tiny nick on your mould soon develops into a major tear and your mould is ruined. If you have too much paste, remove it from the mould, pinch off the excess, re-roll your paste, dust with cornflour and push back into the mould.
Turn the item out of the mould.
Top tip – I always dry my moulded items on a sheet of soft foam. This allows the air to circulate so the moulded shape doesn't distort whilst drying and it dries more quickly.
Happy cake decorating!
Annabelle
x