Step by step guide to freezing cupcakes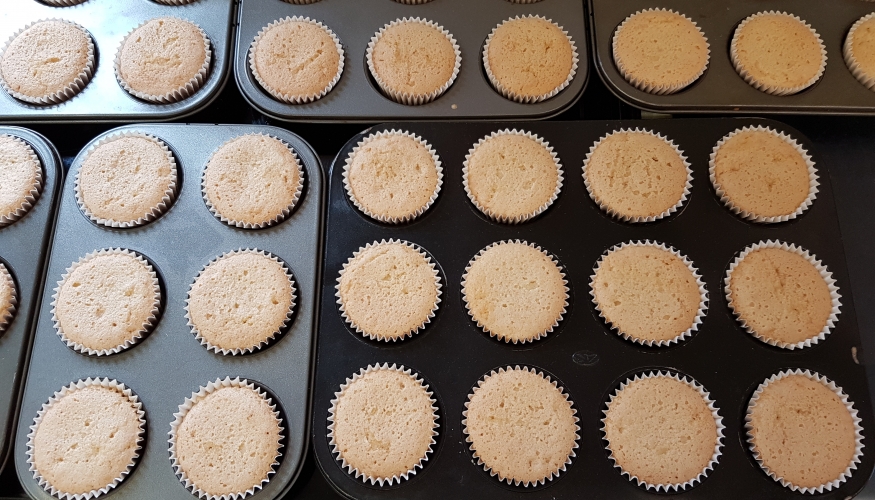 Bake & cool your cupcakes
Bake your cupcakes, allow to cool slightly (about 5-8 mins) in the tins and then remove and place on a cooling rack. Cover with a clean tea towel and leave until completely cool.
Wrap your cupcakes
Place your cupcakes into strong freezer bags. Depending on the size of the bags and the freezer space available I place 4, 6 or 12 into a bag. Put them in one at a time, carefully so they all sit flat. Seal the bags.
Freeze your cupcakes
Place the bagged cupcakes carefully in the freezer where they are not going to get squashed!
Top tips
Cupcakes say in peak condition for up to 4 weeks, after that they can begin to dry.
Sponge cake, maderia, chocolate maderia, rich fruit, light fruit, lemon (without pouring syrup), rich chocolate, gluten free all freeze very successfully. I don't freeze red velvet or carrot cake.
If you want to take individual cakes out from the freezer you can wrap each one in cling film first before placing in the freezer bags.
I don't freeze my cupcakes decorated - freeze the cakes plain and leave enough time to decorate after thawing.
Thaw your cupcakes
Cupcakes thaw very quickly (depending on your room temperature they are usually completely thawed in a couple of hours).
Take the cupcakes out of the freezer, remove them from the freezer bags (brush off any visible ice crystals) and place each one on a cooling rack. Cover with a clean towel until ready to use.